By Jason Epperson
Are you patiently waiting to buy an RV until a big post-COVID "glut" of used RVs that some folks have predicted happens? Will gently used late model RVs be plentiful and cheap? When's that going to happen?
I don't like to be in the business of making predictions. I like to report on what's actually happening at the moment. But sometimes, there are important considerations for the future that affect consumers, and if I can weigh in on that in a meaningful way, I will.
I get asked several times a week when I think the Canadian border will re-open. I can't provide any reliable information other than what's out there. It will happen when it happens. But this issue of an oncoming "glut" of used RVs – well there is a wealth of data and facts that we can look at to help inform buying decisions.
9 months ago — as the first COVID camping season was drawing to a close — this was already a hot button issue. A lot of people were making plans to buy an RV that fall and winter in hopes that many of the Covid campers would be selling off their gently used RVs because they just didn't enjoy camping as much as they thought they would. Or because they couldn't afford the payments or were having too hard a time dealing with all the difficulties more people in our campgrounds brought about. Or…
Still, others thought it would happen as soon as the Covid vaccine rolled out and people could take vacations on airplanes and in hotels again. They thought the increasing price of RVs would bottom out at some point this year in a devastating way that would make cheap RVs plentiful.
Last October, I put a video out saying you probably shouldn't rely on that gut feeling, because I didn't think the supply chain issues in the RV industry would iron themselves out that quickly. I also thought the vast majority of new buyers would have a hard time selling, as they'd be underwater on their loans and have to fork over a lot of cash.
I was wrong about that second part. Those RVs increased in value. But the vaccine is available to everyone at a moment's notice, and the airports are slow to recover while the campgrounds are having their best year ever.
Not only was the idea of a used RV glut in the early part of this year wrong, but we've also seen the RV market tighten even more. Demand continues to increase dramatically, and dealer lots are next to barren.
And don't come at me about that, because they are. I know you see RVs on the lots you drive by, but try buying one right now. It's really hard to get what you want. There are some units for sale, but most buyers are settling for something that wasn't really what they wanted, and buying the moment a unit rolls off the delivery truck.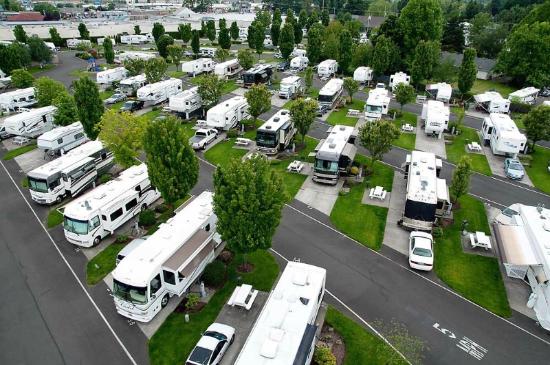 That said, this is shaping up to be a hard summer for camping. Lots of campgrounds in popular places are heavily booked if not sold out, at least on the weekends.
Boondocking sites are being shut down for misuse, and gas prices continue to rise. Roads are in terrible condition after inexplicably not receiving much TLC while nobody was driving on them last year.
Are the challenges to RV travel going to cause people to start selling off when this summer camping season is over?
Here are some facts that lead me to believe that isn't going to happen anytime soon, and maybe not for a very, very long time.
Let's start with the experience. Do new RVers hate RVing? The answer is absolutely not. According to KOA's annual camping report, which was released in April and is the most respected survey of campers and a yearly milestone of the health of the industry, about ¾ of people who camped for the first time in 2020 were satisfied, and plan to continue camping.
What about more widespread forms of travel? Will people return to airlines and hotels as soon as they possibly can? Well – they can now. And they're not.
The RV rental market is booming more than any other segment of the RV industry. These are folks who do not own RVs and should be the quickest crowd to ditch campground vacations as they have zero investment in an RV. They're not doing it. They're renting even more RVs.
To have a glut of used RVs for sale, we have to first hit a normal amount of used RVs for sale. What is normal? Well, I'm not sure, but it's a lot more than are available now. Used RVs are selling at astronomical rates and that may entice people to take advantage of those high values and sell. After all, they might not be underwater on their loans since values are so absurdly high. Sure. But people are going to continue to snatch them up faster than they can arrive on Facebook Marketplace.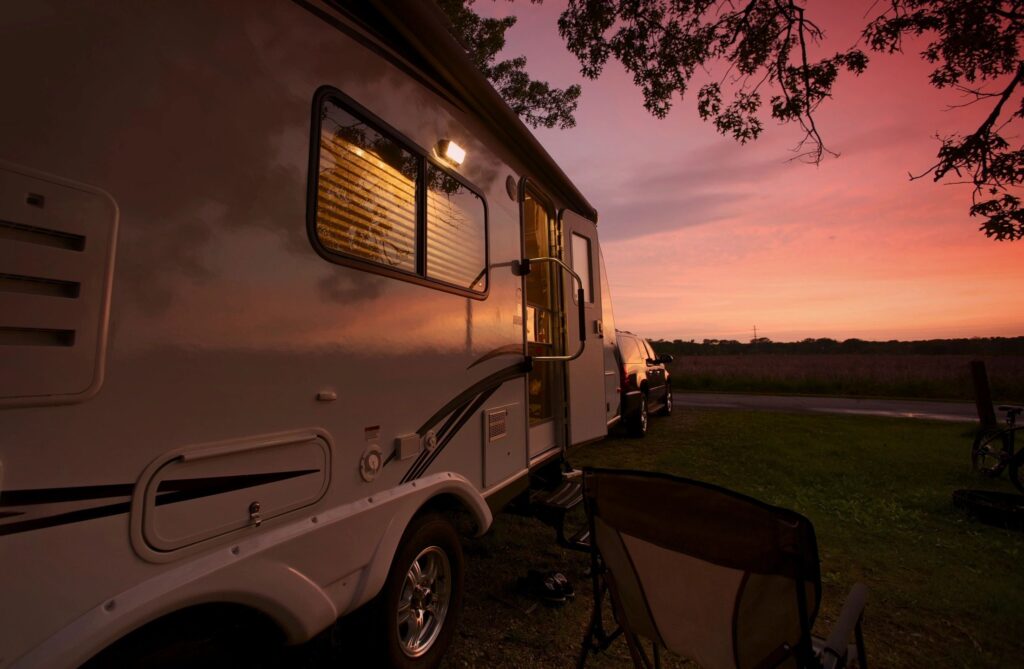 According to that KOA study again, among all RV owners, about one-fourth said they plan to upgrade their RV this year; and half of those new RV owners do want to sell, but not because they want to get out of camping. Half of the new RV owners out there plan to upgrade in 2021. They bought an RV last year – any RV – and it was probably not the one they wanted. A lot of people bought what was available and are ordering the unit that is right for them.
In fact, there probably has never been a better time to upgrade. New RVs are expensive, and the prices have gone up, but fairly reasonable compared to used RVs.
I'd like to point you to a video from Brett Davis, President, and CEO of National Indoor RV Centers, who goes into the economics of this in great detail. I won't go into it all here, but suffice it to say, If you're looking to upgrade, you may find yourself in a decent financial position especially when you factor in what you'll make selling off your old unit.
Of course, that may drive more used units to the market, but as long as few new units are available and lead times on new orders continue to extend, it won't increase inventories in any meaningful way.
A study by the RV industry early this year found that over 9 million households plan to buy an RV in the next 5 years. In order for the industry to meet that demand, they'd have to produce four times the number of units they currently produce annually. And they absolutely cannot do it. There aren't enough employees, for one. They'd have to build dozens of new facilities right now. And it doesn't look like supply chain issues or raw material prices will resolve themselves anytime soon.
I've listened in on the quarterly earnings calls for some of the big publicly traded companies in the RV space over the last couple of months. Thor Industries, the largest manufacturer of RVs in the world with over 50% market share, has a backlog of RV orders that's increased from $9 Billion at the start of the year to $14 Billion now and has enough orders to fill an entire year of production across all its brands. That fact alone tells me the absolute earliest we could possibly see a return to a normal RV market is a year down the road.
Winnebago's CEO mentioned similar challenges, and both do not think they will be able to meaningfully restock dealer lots before the end of the year.
Camping World's CEO Marcus Lemonis said that he believes there is a reality that we will see the RV industry building a million units a year soon. Normally they produce half of that.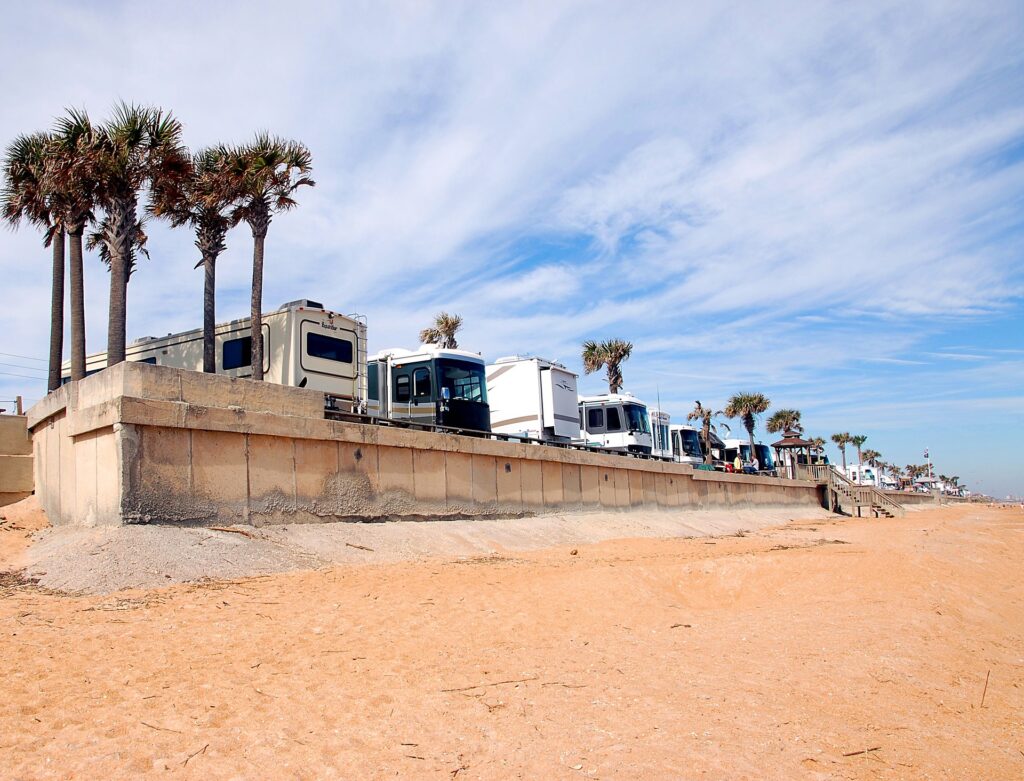 So let's talk about those so-called Covid campers, who should be so ready to dump their RVs for the Hilton and United Airlines. What if they didn't really buy because of covid?
According to the Pew Research Center, people retired in 2020 at double the rate of 2019. We're seeing the largest group of Baby Boomers to retire ever, and the number of retirees keeps growing dramatically. Armed with stimulus checks as a down payment, a lot of them bought RVs in 2020, and they're still retiring, and still buying.
For those still in the workforce, remote work has become a reality for many, and having an RV means they can extend their vacations longer while getting some work done.
Couple all of that with all the media attention RVing has received, and the fear of missing out, and keeping up with the joneses… We're seeing a wholesale change in the way Americans think about camping. This was not a glitch.
For a good many people Covid has changed their outlook on hygiene, personal space, and the importance of nature and the outdoors. Many of us will never be as comfortable with the idea of a hotel bedspread. We've learned how great it is to travel with your own toilet and kitchen and mattress and pillows.
But what about the difficulties this year? Well, I think the campsite availability issue has been way over-dramatized. It's a challenge, to be sure, but there are still plenty of available options for camping out there. And 57,000 new campsites are estimated to be built over the course of this year, and many more in the future, as big money gets put into RV parks.
That's driving up the cost of camping, which is a different problem for those of us who camp frequently, but we're in the minority. The typical RVer uses their unit around 13 days a year. An increase in the price of campsites isn't going to affect them.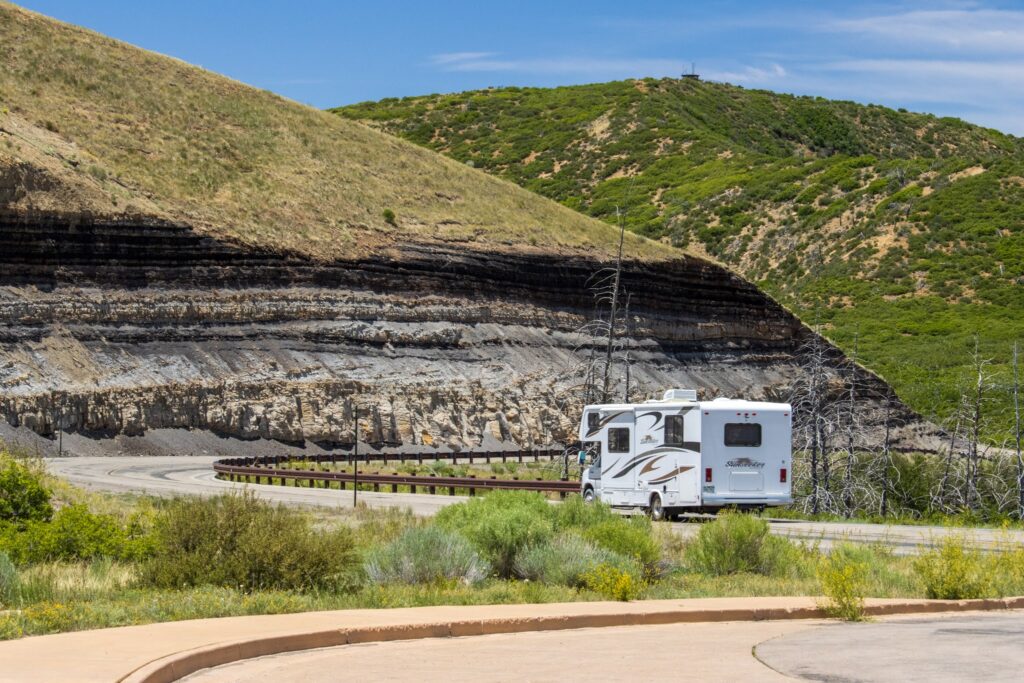 Neither is gas prices. Gas is up 44 cents per gallon over July of 2019, pre-pandemic. That's significant, but throughout a 2000 mile road trip, that's going to cost the average RV owner an additional $88. Diesel is 20 cents higher, which would be a $40 difference at 10 miles per gallon. That's not going to convince anyone to sell.
If you want to twist my arm for a prediction, based on the evidence, I have to say that I think we're going to see the following things in the next few years: a lot more campgrounds, more restrictions on boondocking, perhaps a few new RV manufacturers, and a heck of a lot more RVers on the road. Not less.
It was announced this morning that May was the 12th straight month of record new RV registrations, even with the low inventory and delays in getting new units to customers. I think that trend will continue for another 12 straight months at least.
Of course, nobody predicted what Covid would set off in the RV industry, so any predictions here aren't worth much. But if you want to buy an RV, I'd do it sooner than later. I don't think you're going to see any pricing relief anytime soon, in either the new or used markets.
As always, let me know what you think in the comments, and check out this video we did on the top things we think people overlook when buying a new RV.
---