Welcome to our weekly RV and Camping news brief from time to time we focus directly on the national parks as a compendium to our America's National Parks Podcast.
Have a news tip? Email Jason Epperson at [email protected]
---
Flash floods tear through Zion, Karens build Cairns in Petroglyph, Endangered frogs are gettin' it on without any assistance in California, Grand Teton gets one BIG Teton of a new dump truck, a drunken kayaker gets 60 days in Jail and a 5-year ban from Yellowstone, a massive bear spray recall, and more.
Listen Below:
Watch Below:
Flooding in ZIon National Park
A flash flood on the Virgin River ripped through the main canyon of Zion National Park, as it does from time to time, dumping boulders and debris in the middle of roadways and tearing apart pavement.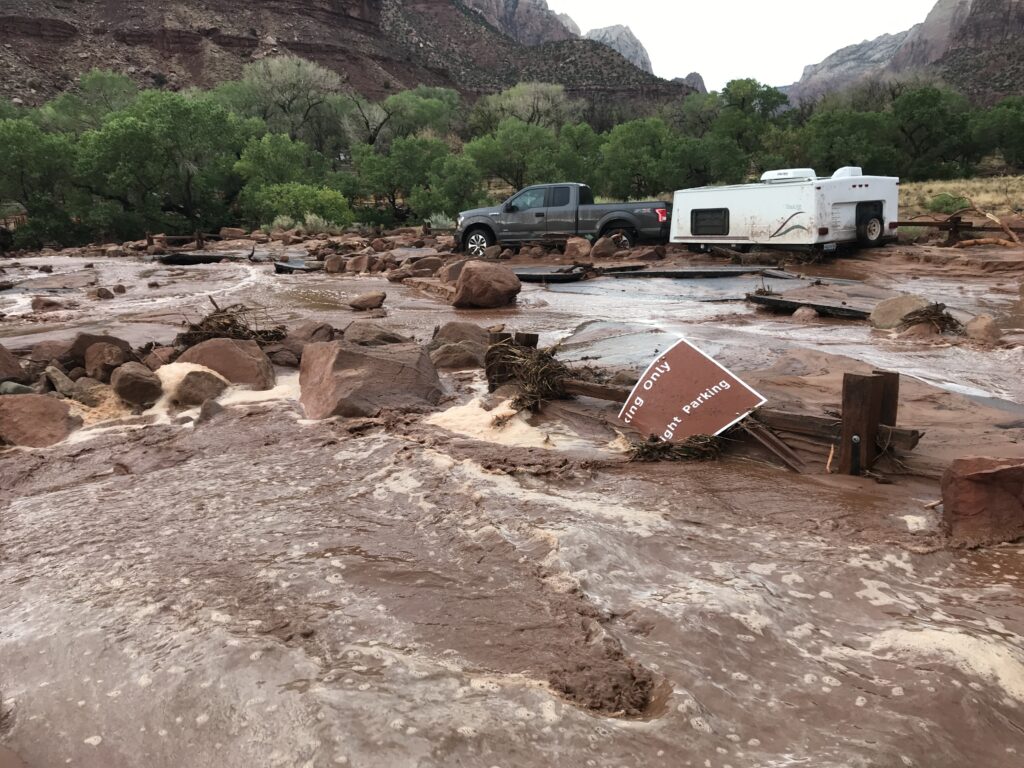 More than a foot of mud was covering the road into the park through the town of Springdale, and rangers in the park's new entrance station buildings said muddy water was coming in under the doors. The park received a little over an inch of rain in an hour and closed temporarily.
In 2015, 7 died in a flash flood at Zion, thankfully, this time, no injuries were reported. Damage is still being assessed after Tuesday's flooding, but the roads have been cleared and are operational again. The main RV and Oversized Vehicle parking lot is closed indefinitely.
Visitor Spending in 2020
In 2020, Visitor spending in communities near national parks resulted in a $28.6 billion benefit to the nation's economy and supported 234,000 jobs.
According to the report issued by the National Park Service, 237 million visitors spent $14.5 billion in communities within 60 miles of a National Park. Of the 234,000 jobs supported by visitor spending, 194,000+ were in communities located within 60 miles of a park.
The lodging sector had the highest direct effects, with $5 billion in economic output nationally. The restaurant sector had the second greatest impact at $3 billion.
3.8 million people to Yellowstone National Park spent over $444 million in communities near that park alone which supported 6,110 local jobs and had a cumulative benefit to the local economy of $560 million.
At Joshua Tree, 2.4 million visitors spent over $122 million in local communities supported 1500 jobs.
Indian Man Banned from Yellowstone National Park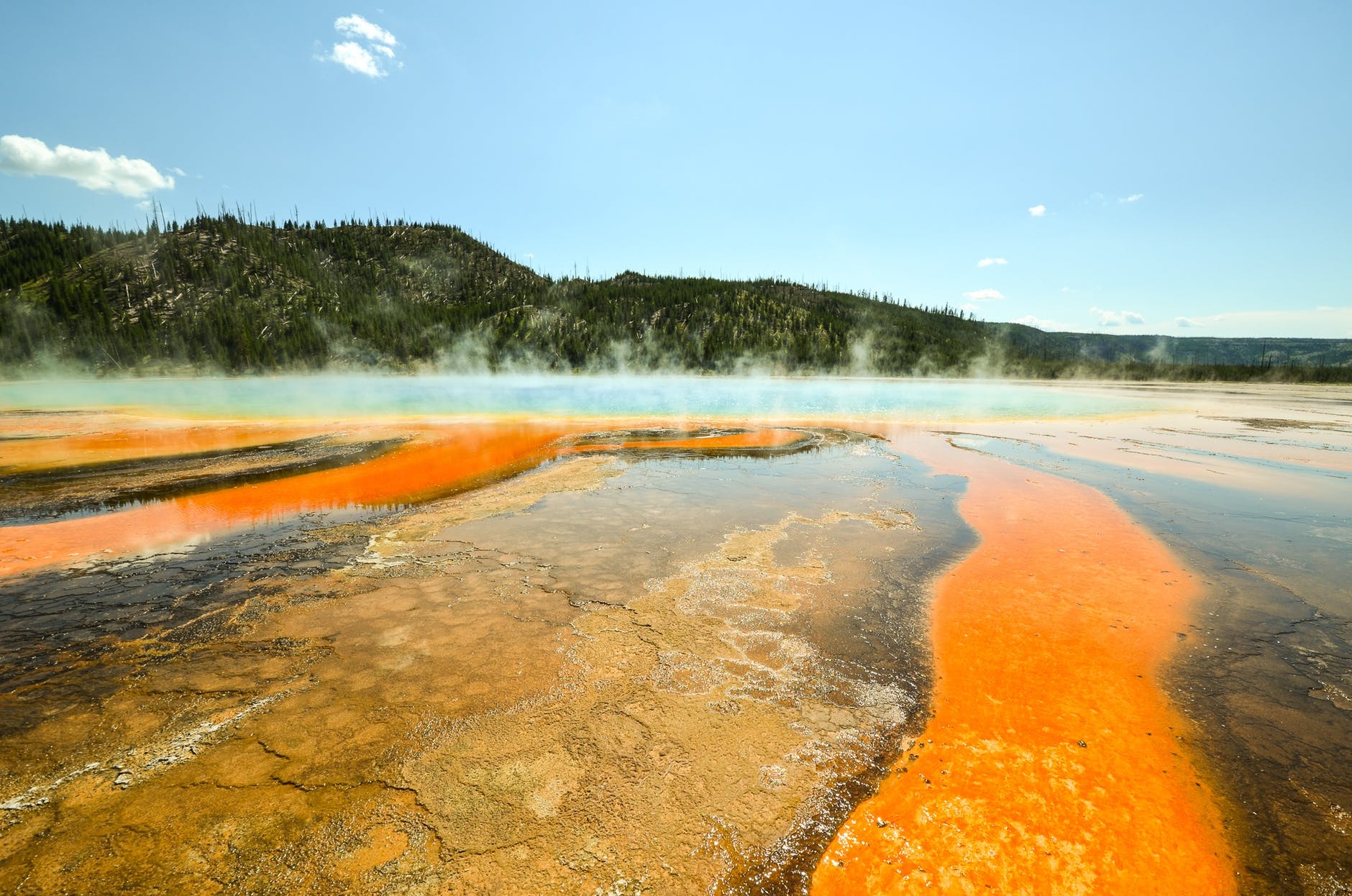 An Indiana man has been banned from Yellowstone National Park for five years after showing up drunk for a group kayaking trip and kicking rangers.
Kyle Campbell, 31, was among a group of visitors who were turned away from their scheduled June 21 kayaking trip at the park's Grant Marina. The guide thought the group was too intoxicated, according to a National Park Service release.
The group caused a scene after being denied and the guide called security. Campbell made threatening comments toward law enforcement rangers and refused their orders. He also kicked at them during an ongoing struggle and later resisted arrest.
Campbell pleaded guilty to several charges, including disorderly conduct, threatening and resisting, and being under the influence of alcohol and a controlled substance. He was sentenced to 60 days imprisonment and banned from the park for five years.
Endangered Frogs are Independently Breeding
National Park Service biologists have discovered California red-legged frogs, a threatened species, independently breeding at two sites that were severely impacted by the Woolsey Fire.
The sites have not had wild breeding for perhaps as long as half a century, and a project was underway to reintroduce the frogs into the area when the wildfire struck followed closely by catastrophic mudslides that wiped out much of the frog's habitat.
The frogs require deep breeding pools of year-round water and foliage, which is not easy to find in the arid Santa Monica Mountains. However, the frogs proved more resilient than initially thought. Biologists are doing regular surveys for tadpoles and later this summer, they will be on the lookout for froglets.
Grand Teton Gets a New Dump Truck: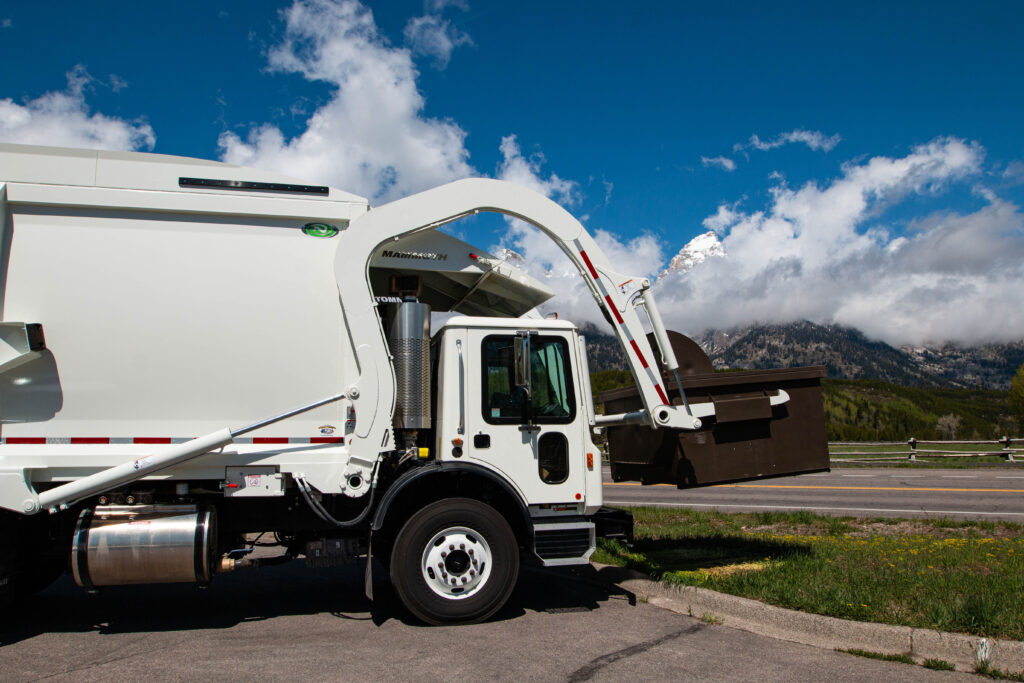 A new, environmentally friendly refuse truck fueled by compressed natural gas is rolling through Grand Teton National Park. The park recently purchased the alternative fuel truck through a grant as part of the park and community's efforts to reduce greenhouse gas emissions.
Annually, this environmentally friendly truck will reduce approximately 2,250 pounds of nitrogen oxide emissions.
Damage to Petroglyph National Monument
An extensive area within Petroglyph National Monument was damaged by visitors creating several hundred rock "cairns" across the landscape.
Rock cairns are human-made stacks, mounds, or piles of rocks, sometimes used by park officials as trail markers when a sign is impossible. However, creating new rock cairns is considered vandalism and a violation of federal regulations.
More than 300 newly created rock cairns were found, some up to several feet high. Cairns continue to be a problem across national parks, but Petroglyph is a particularly despicable place to build them, as the whole point of the park is protecting sacred rock formations with petroglyphs on them.
Moving rocks around in any park can destroy archeological sites, increasing the potential for erosion by exposing soil to wind and water, and can disturb wildlife, plants, and insects that make their home in the protected underside of the rocks. The National Park Service is warning that rocks should not be moved, stacked, used to create designs, or altered in any way in a park.
Monument work crews are carefully dismantling the rock cairns and placing the rocks at their point of origin based on evidence and onsite soil disturbance. So this act of vandalism just became a financial burden as well.
Full restoration, however, is not possible since the exact location of the rocks that were moved is unknown. If the public has information that can help find the perpetrators of this vandalism, they are asked to contact the park.
Peregrine Falcon Fledgling
For the first time in almost 70 years, a peregrine falcon chick has hatched and is learning to fly at Harpers Ferry National Historical Park. The fledgling has been spotted flying around the cliffs of Maryland Heights alongside watchful parents. It was one of three hatchlings, but the only chick to make it through the vulnerable newborn phase and successfully develop feathers that enable it to fly.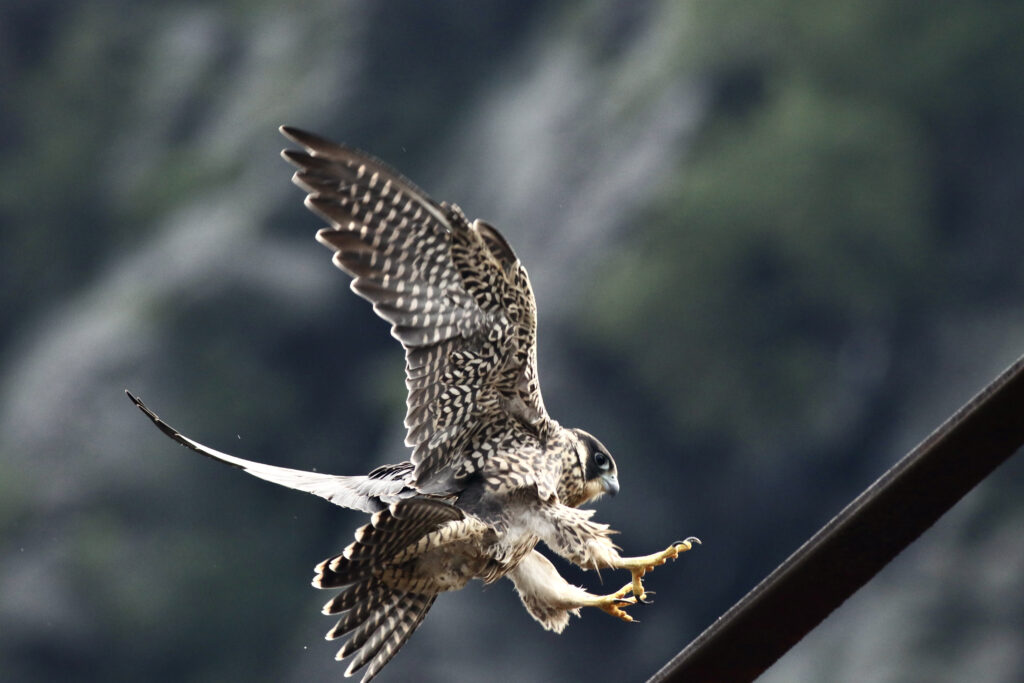 The Peregrine species rapidly declined throughout the 1950s owing primarily to reproductive failure caused by the extensive use of pesticides such as DDT. Conservation efforts have been underway since the early 2000s to save the species, and this is the first successful hatching since Peregrine Falcon's began returning regularly to Maryland Heights in 2015.
Bear Spray Recall
Due to a defective spraying mechanism, a voluntary recall has been issued for certain models of bear spray canisters sold by Sabre in the U.S. and Canada.
The affected canisters contain both a yellow nozzle and mostly 2024 expiration dates. If your canister meets both these criteria, Sabre is asking you to test fire your bear spray. This must be done outdoors away from people and pets.
More details about determining whether your canister is part of the recall, and instructions on the correct procedure for testing your bear spray can be found in here.
The products were sold from February 2021 to June 2021. Sabre's bear sprays are among the most popular with approximately 130,000 affected units sold in Canada. No information was available for the number of units sold in the U.S.
Winnebago Giveaway
RV Manufacturer Winnebago has announced an extension of its partnership with the National Park Foundation — a giveaway of 100 America the Beautiful Annual Passes. In addition, one winner will receive the grand prize—the use of a Winnebago Class A motorhome for week in 2022.
The initiative called #SupportYourParks, aims to "ignite an appreciation for the national parks' beauty and rich history, instill a commitment to protecting them for future generations and inspire responsible travel to these treasured places."
People who follow Winnebago on Facebook, Instagram, or Twitter, like the #SupportYourParks post, and tag a friend will be automatically entered to win one of the park-themed prizes.
Cliff Face Breaks Off at Pictured Rocks
A large section of a 200-foot cliff face broke off and slid into Lake Superior at Pictured Rocks National Lakeshore. The incident was captured on a NSFW video by boaters who were concerned about the large, fast-moving waves the rock slide caused, but thankfully, nobody was hurt.