The 2021 RV Miles RV and Camping Gear Guide is here!
Filled with items that you don't necessarily NEED to enjoy the RV life, but rather items that have caught our eye or we've tested out over the last several months, this year's gear guide continues to build on all the amazing products we've check out of the years.
Shop our gear guide in our Amazon Store: https://www.amazon.com/shop/rvmiles.
Curious about what we've recommended in the past? Check out 2018, 2019, and 2020 guides for even more inspiration.
Want to hear Jason and Abby break down all the reasons why these items are on the list? Listen to Episode 185 of the RV Miles Podcast for the full discussion:
---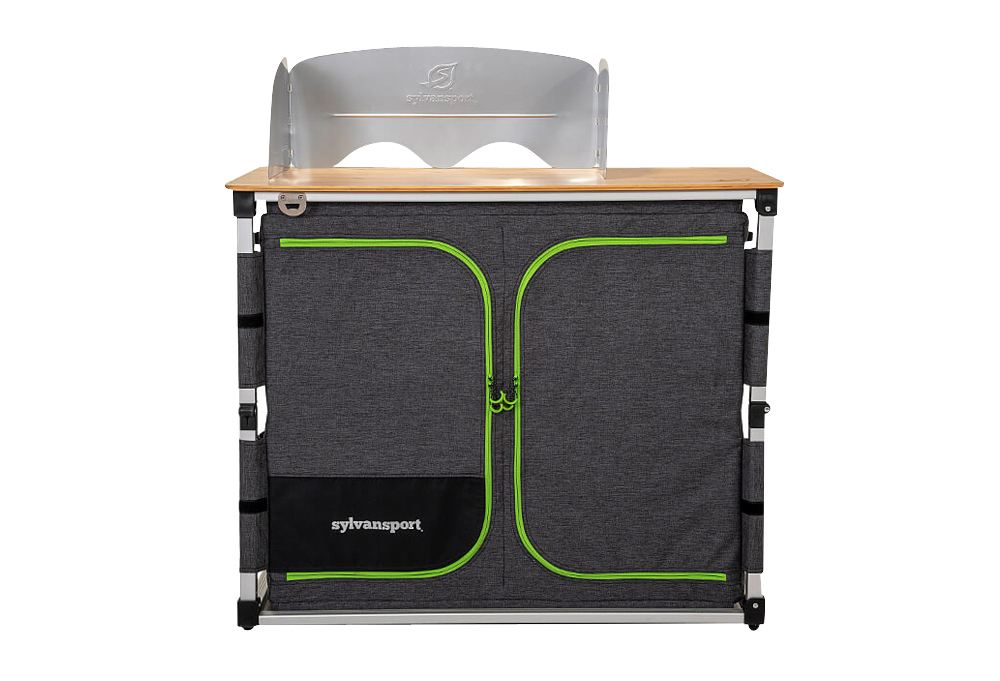 We've tried out multiple folding camp kitchens, and the SylvanSport Dine O Mite is by far one of the best. It's incredibly durable, and we love the countertop surface made from stylish bamboo. The wind-guard makes an excellent addition for a Blackstone Griddle or any of you camp-cooking appliances. There's a hook for hanging utensils or a trash bag, and a bottle opener. The zipper pulls are robust, and the whole thing collapses into a nice carrying case. It's already fairly large, at about 4' wide, but if you're looking for something even bigger, check out the Dine O Max, which is twice as long, and includes a washbasin, a paper towel holder, and a trash bag mount.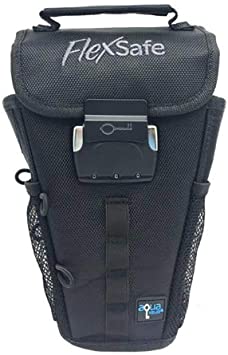 Keep those valuables safe while you're out swimming. We love how the FlexSafe allows us to secure our phone, wallet and keys to a lounge chair or stroller. It's slash-resistant, water-resistant & RFID blocking with a re-programmable 3 digit combination lock.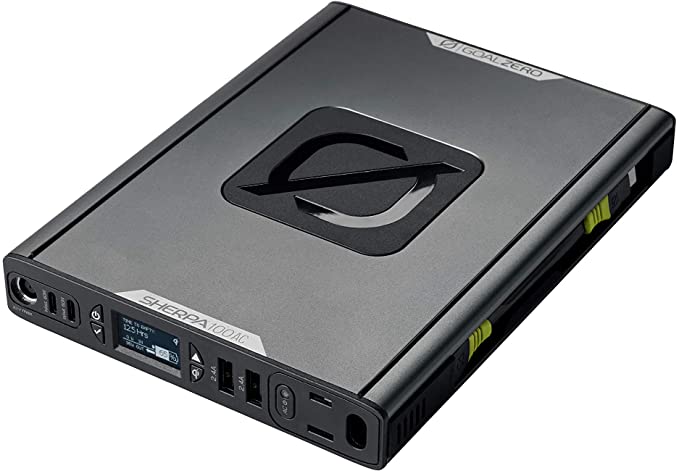 Sleek and powerful, the Sherpa 100 AC has become our go-to source for versatile power while on the move. The 94.72Wh power bank is equipped with features like wireless charging, high-speed power delivery, and a variety of ports to power phones, tablets, DSLR cameras, and laptops—including power-hungry MacBooks.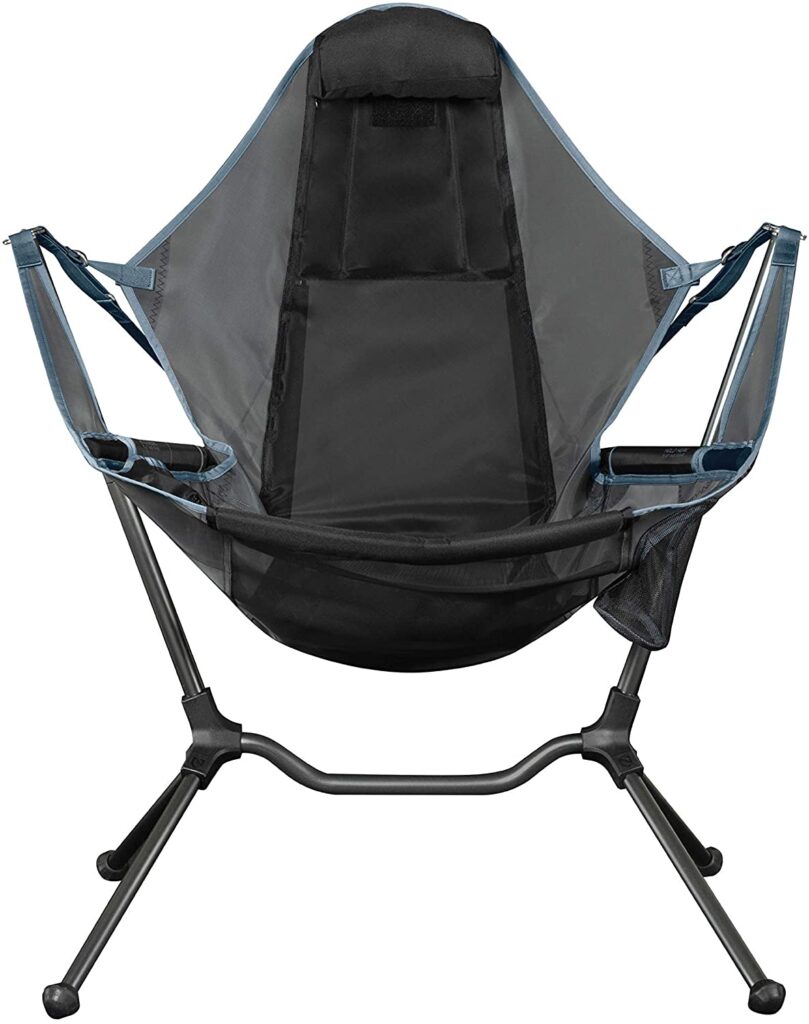 This suspended air-rocking and reclining chair swings smoothly and reclines back for a perfect view of the stars. We like it for how compact it folds, however, it's not the greatest for bigger bodies or little kiddos. That said, the mesh stands up really well and the Aircraft-grade aluminum suspension frame is sturdy and keeps it from rusting.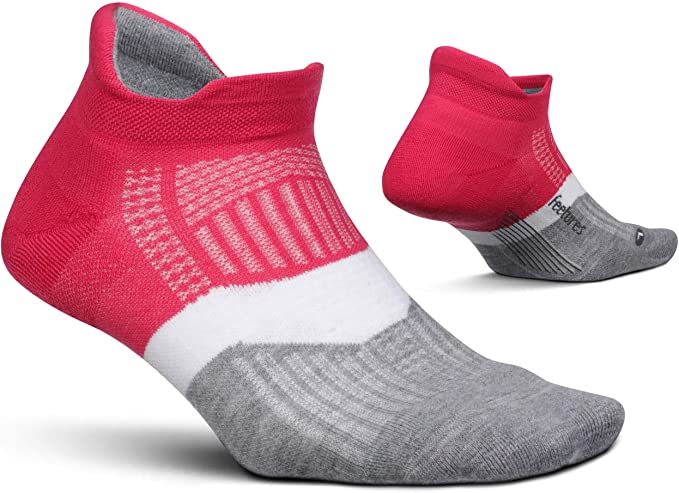 Just as important as the shoes you put them into, a good pair of socks can make all the difference on a trail. Feetures is one of the most comfortable pair of socks we've run across in a long time. Engineered with targeted compression and anatomical design, Feetures Elite socks create a custom-like fit and help keep our feet from feeling weary at the end of a long day out exploring.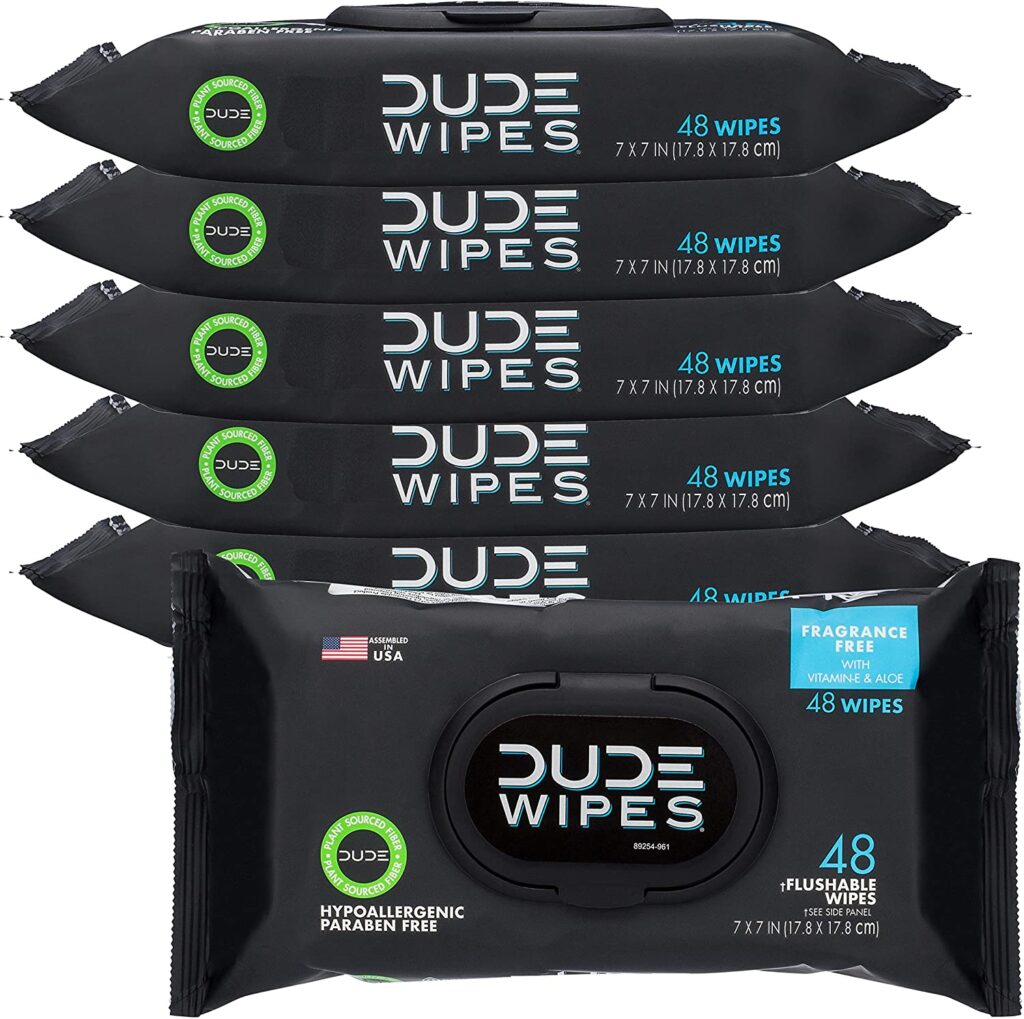 We all have to keep clean, and sometimes things happen (like an unheard-of Texas cold spell) and you find yourself without water. Enter Dude Wipes. 25% larger than your average flushable wipe and made with soothing aloe vera and vitamin E, they're gentle on sensitive skin. Now we don't actually recommend putting flushable wipes down an RV toilet, or any toilet actually. But especially an RV toilet. With that in mind, Dude Wipes is a really great option for packing toilet paper or even just hand and face wipes for the trail or when you're on a severe water-saving regime out in the middle of nowhere.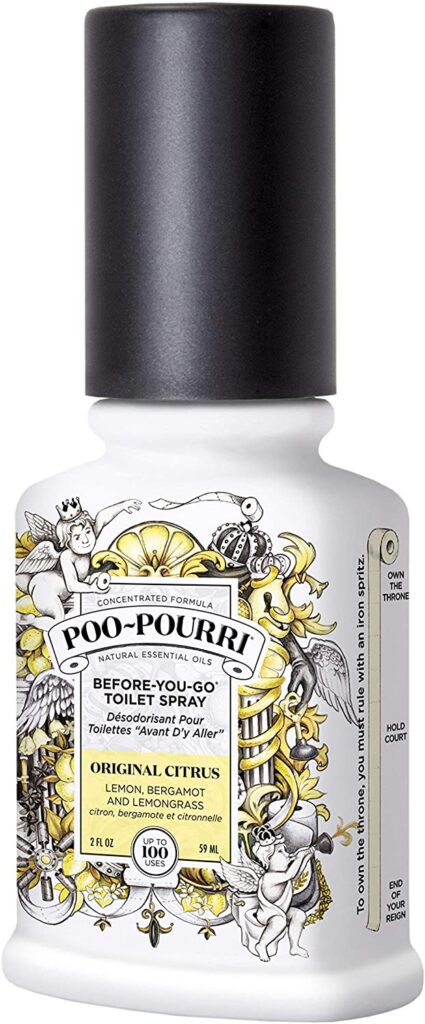 One thing that we DO recommend you put in your RV toilet, is Poo-Pourri, Let's face it, being in a small confined space with bathrooms that don't have full-lengh doors for some reason, is a little too…personal. You've heard of this spray-before-you-go product before, and we can report that it 100% works and is worth having around.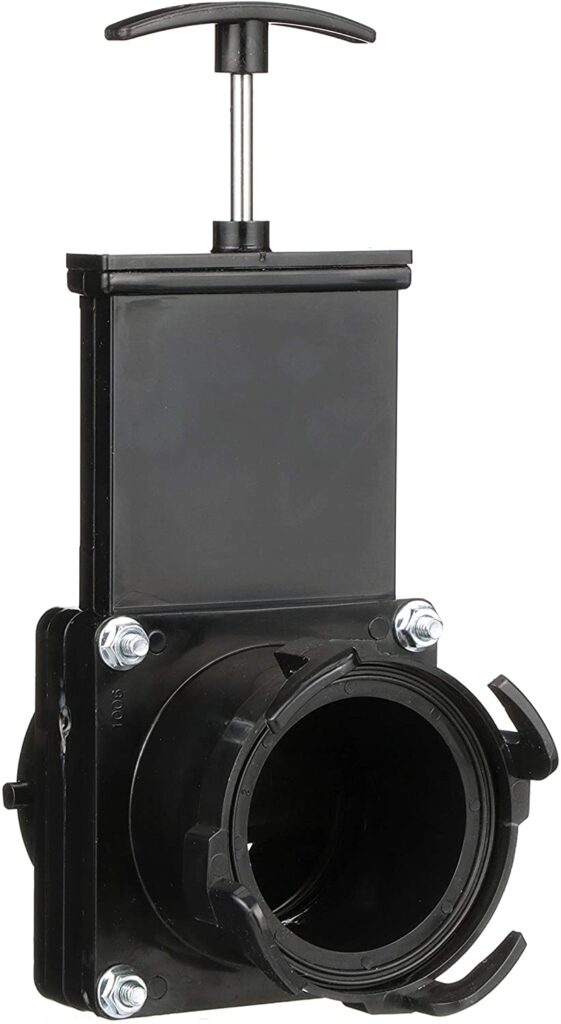 While we're on the subject…still…we can honestly say that this item is such a must-have that it really ought to be installed by manufacturers. RV waste valves can develop leaks over time, and — trust us — it's no fun learning you have a leaky valve by pulling the cap off your sewer connection to have all the drippings that built up rush out. Valterra's Twist-On Waste Valve is a secondary back-up, making sure you never experience this issue. Lucky you.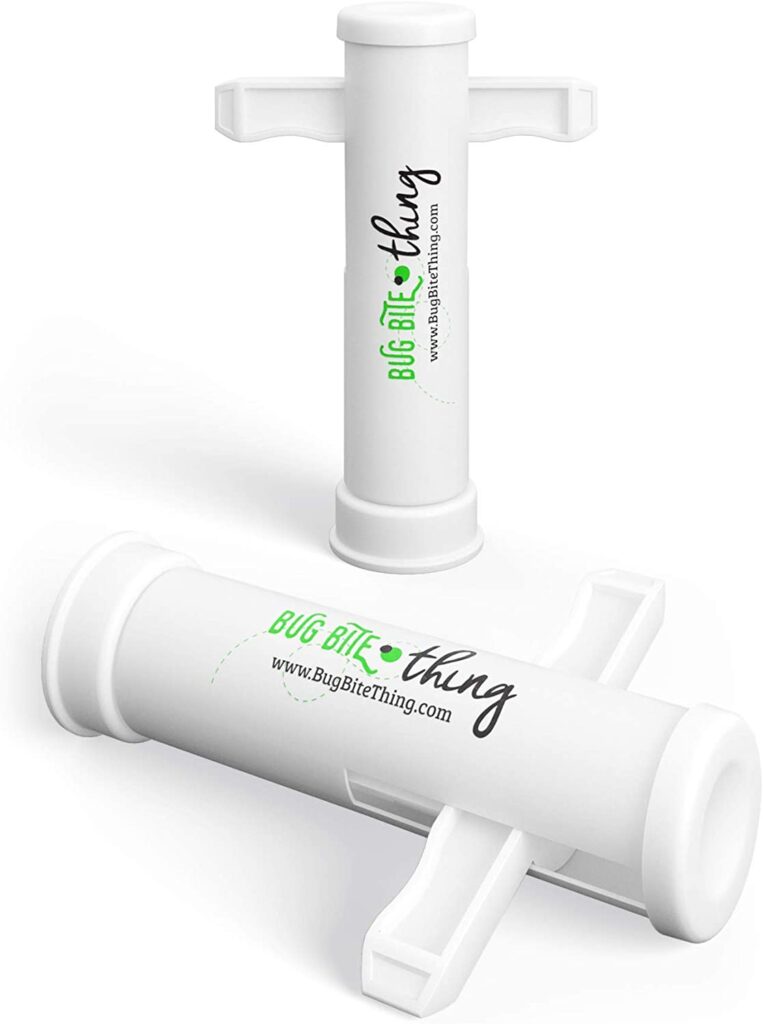 Jason feels we've had mixed results with this product, but Abby feels like they've had great success with it. Regardless of what the parents say, Bug BIte Thing a big hit with the Epperson kids when it comes to helping ease their mosquito bites. At $19.95 for two it's worthy of adding to your RV medicine cabinet and trying out.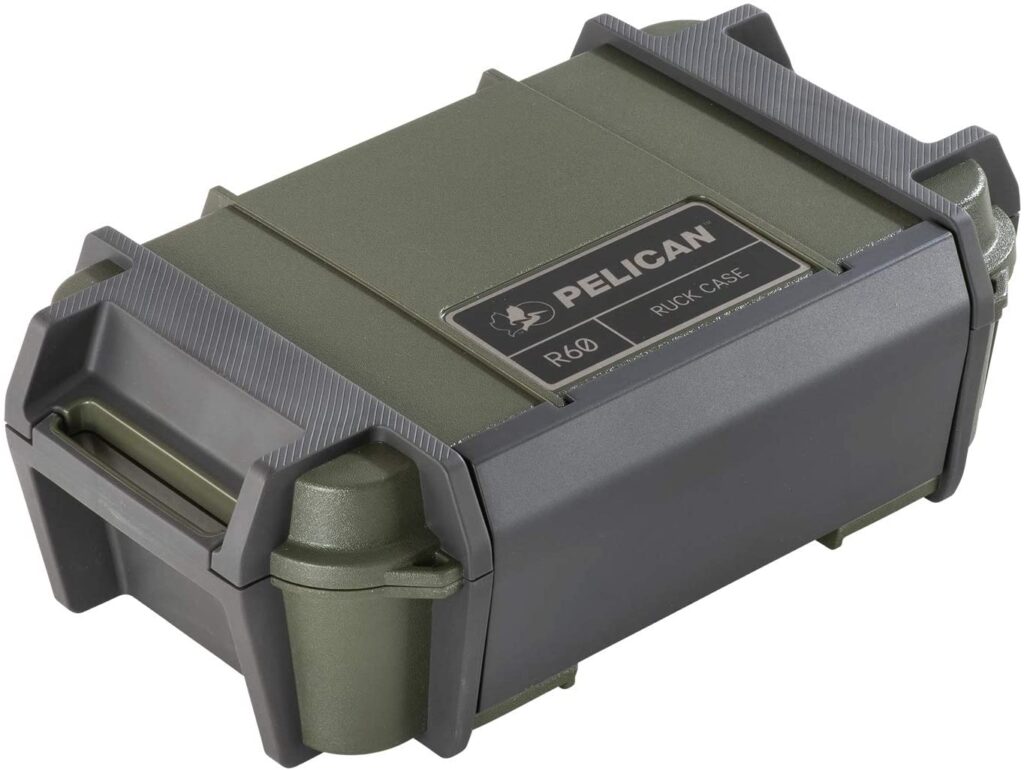 This small storage case is ideal for protecting valuables or small electronics when you need to keep them from getting crushed or soaked. We use ours for all our small podcast and video equipment and love that we can take those things with us anywhere and know that it doesn't matter how rough the adventure, our small delicate equipment will stay safe. It's crushproof, dustproof, and waterproof to 2 meters. Rubberized protective bumpers, protect against drops and a built-in pressure valve keeps water and dust out while balancing air pressure.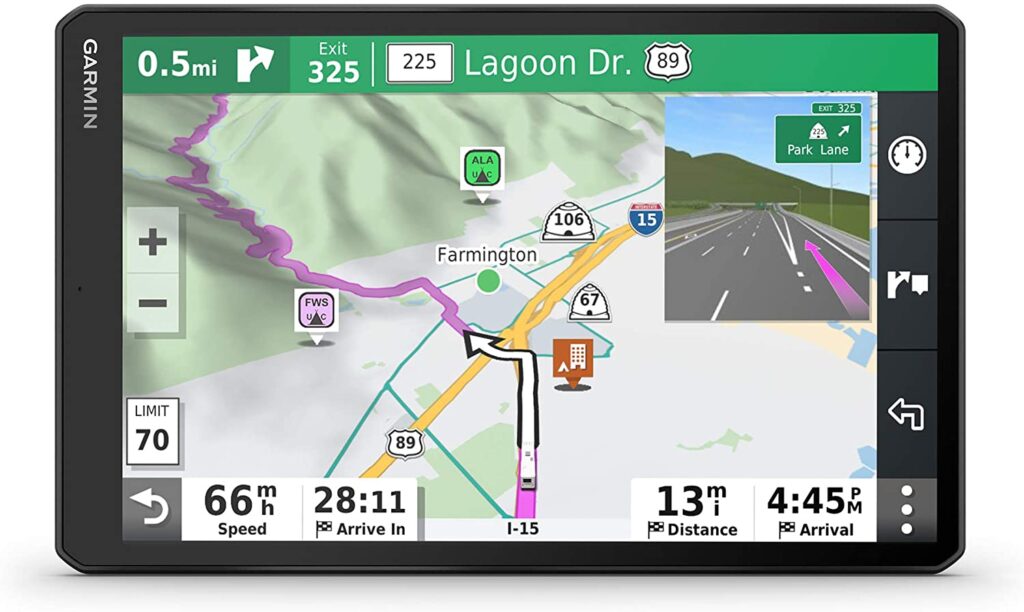 It's no secret that we're big fans of the Garmin RV 890 GPS, so when the 1090 came out, it naturally had to go on the list. If you're looking for an RV GPS system, then we encourage you to give the 890 or 1090 a look. The Garmin RV GPS isn't perfect, but it's clearly the best available standalone RV GPS unit, plus there's just no substitute when there's no cell service on your route, which happens way too often in the west.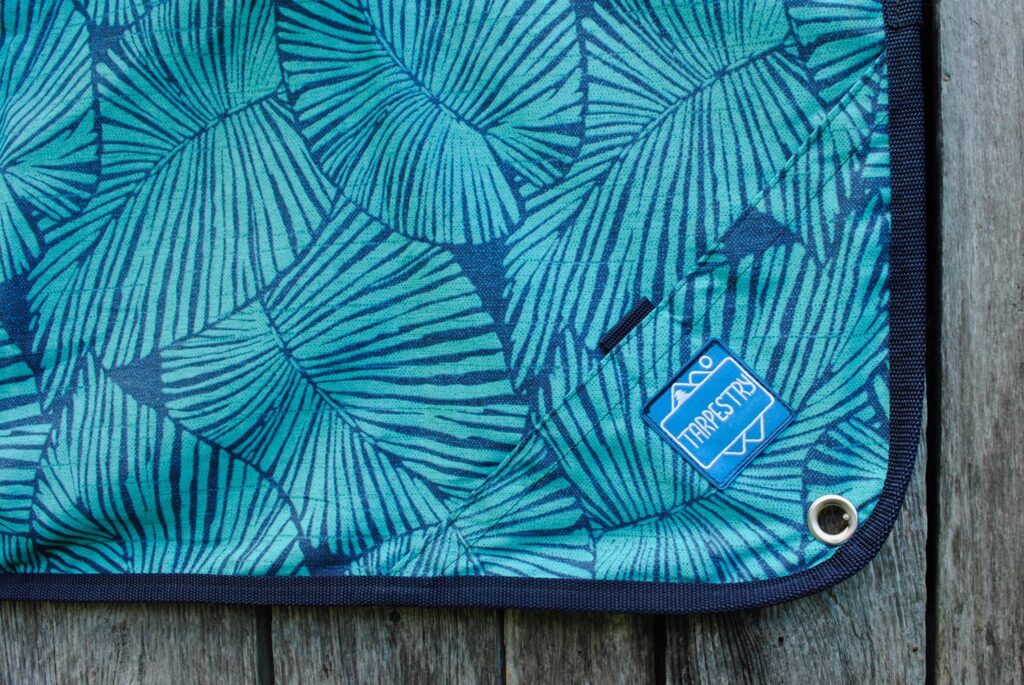 This company's products get their name from the combination of a tarp and a tapestry, and you can see why when you unfurl one. Their beautiful designs make the typical picnic blanket both more appealing and functional at the same time. They included grommets to help keep them in place if you need to stake them down in the wind. Tarpestry is so durable it'll easily become your go-to outdoor blanket at the campground and when you're picnicking in a National Park.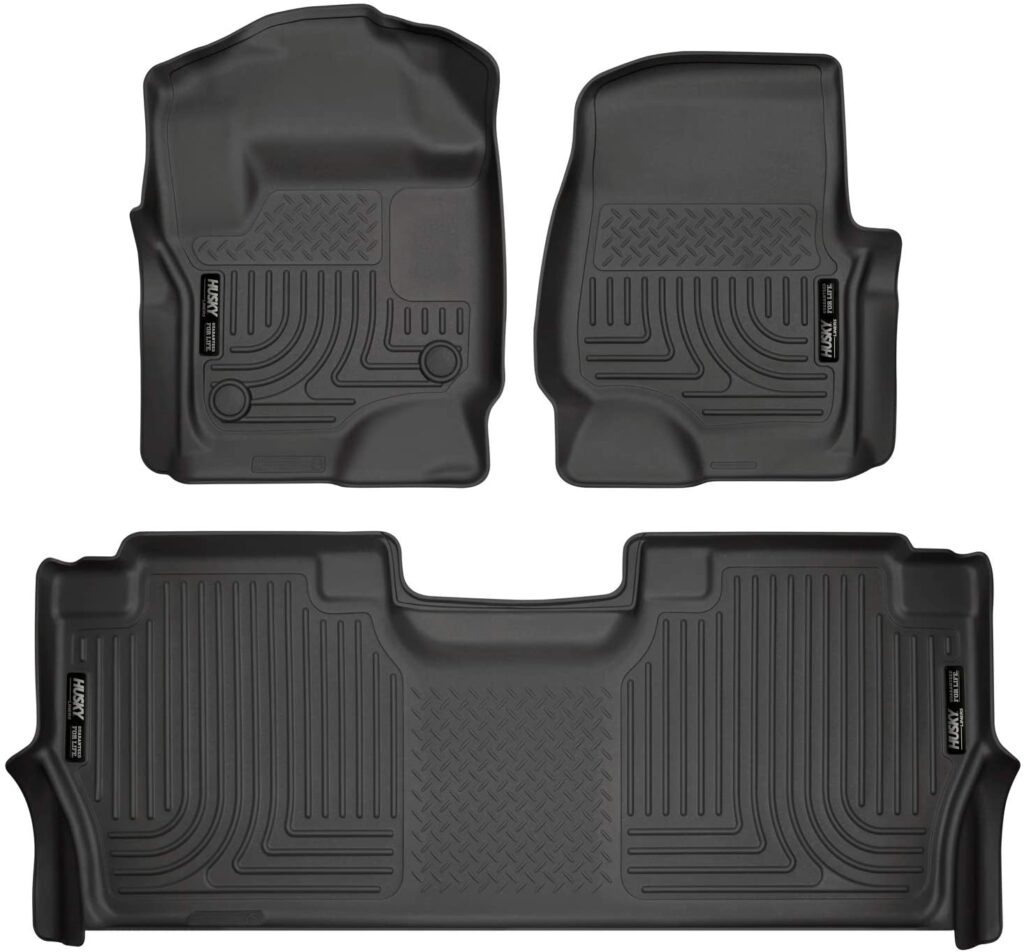 We were so happy with our Husky Floor Liners in our last truck that they were the first purchase we made for the new one. We don't understand why this type of floor mat isn't the factory standard. They're laser-measured and fit perfectly at a fraction of the price of Weathertechs. Lots of people seem to prefer Husky. We can't compare, but we're very happy Husky customers and we think you will be too.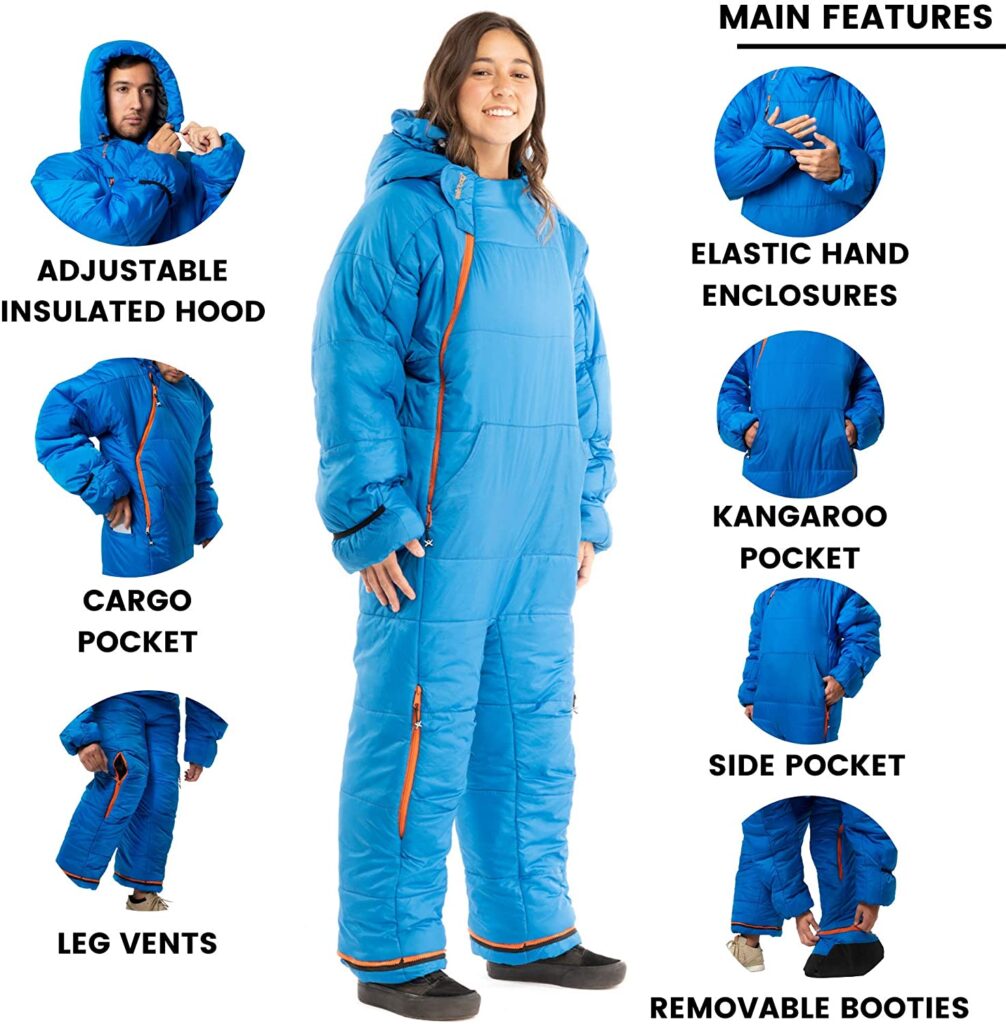 You may look ridiculous in this giant sleeping bag onesie, but you'll be warm. Hang out in your jammies in a tent or around a campfire covered in a walking puffy sleeping bag. You can wear it with your regular shoes, too. Cut down on your RV propane consumption in the cold by dressing super warm in a Selk'Bag. We couldn't have been more thankful to have ours during that unusual Texas cold spell in February.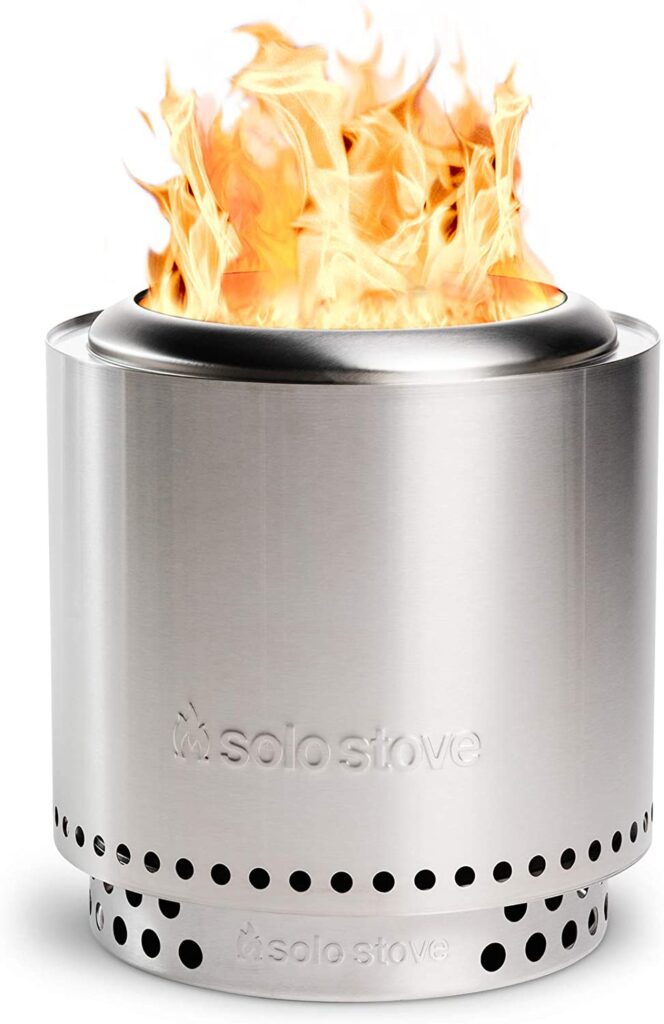 One of the more popular items this camping season, the Solo Stove has a lot going for it, including a better burn than most regular fire pits, with hardly any ash leftover. At about 15" wide and 13" tall, the Ranger is one of the more compact models, perfect for the small fire on the go. We like to visit picnic areas in National Parks and have cooking fires, even without the RV, and the Ranger is a great option.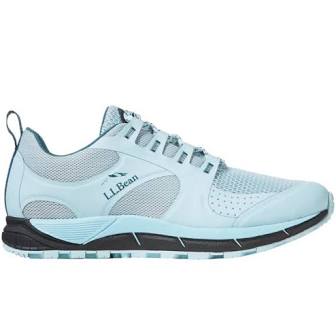 A good shoe is worth its weight in gold, and this ventilated trail shoe from our friends at L.L.Bean is perfect for a day in a National Park, but it's also great for urban adventures or just taking a stroll around the campground. Plus the sleek design keeps those of us with bigger feet from looking like we are walking around on skis.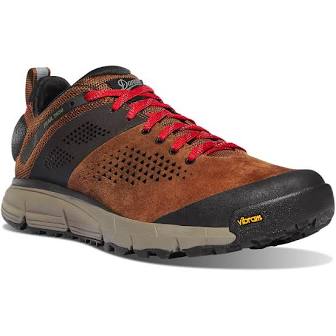 Jason is a shoe snob and a lot of shoes don't fit his feet very well, or if they do, they just don't look good. His new Danners do both – they look good and they fit him perfectly. They're the Trail 2650 model in a beautiful brown rough leather with red laces and Vibram soles.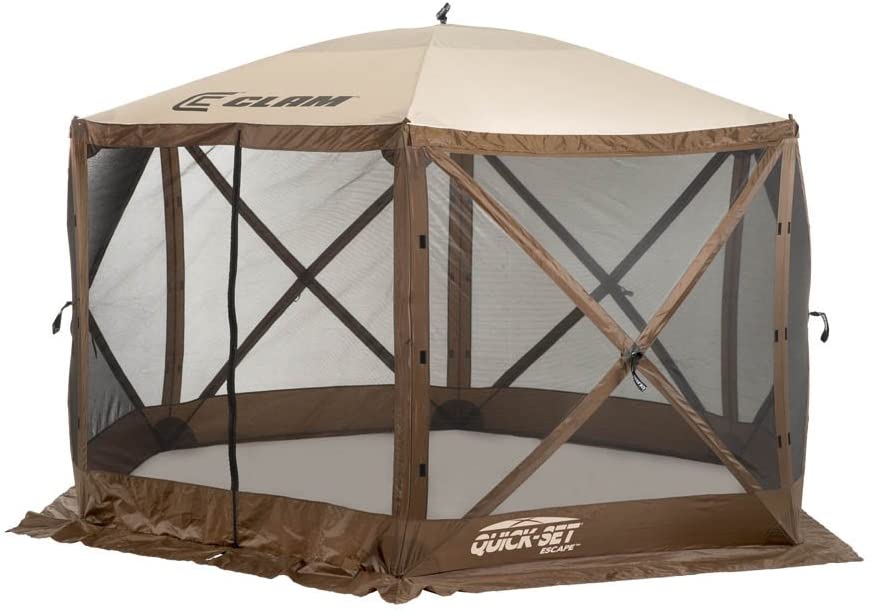 You've seen them in campgrounds and wondered if they're as great as they look. They are. Clam Quick-Set screen tents are built really well and go up easy. The trade-off is that they don't fold down very small. Ours will not fit in the back of our short-bed truck. But if you have the room, there's no better screen tent, and we've tried a lot of them. We have the Pavillion, which is the largest, and probably too large for most RVers. The Escape model is a little more realistic.
---
HONORABLE MENTIONS
Here are a few of our favorite deals and subscriptions that continue to hold up and that we continue to actively use.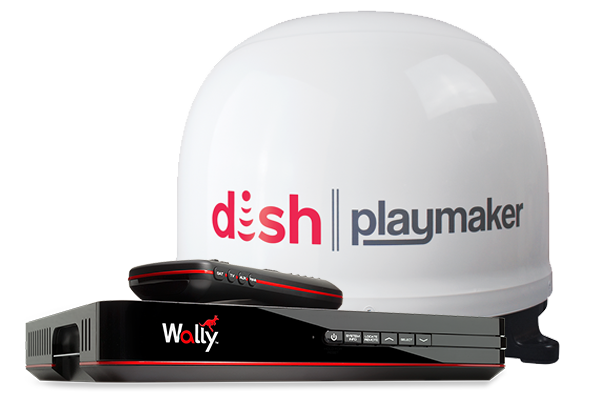 DISH OUTDOORS
Dish Outdoors offers by far the best solution for television on the road. The Dish Playmaker antenna and the Wally receiver make getting satellite TV a breeze. It only takes a few minutes to get a signal when you arrive at a new campsite, and you can pay for it only the months you are using it. Dish is giving RV Miles readers $50 off a satellite antenna bundle with the code RVMILES.
Give the National Park lover the gift of the great outdoors all year long with an America the Beautiful Pass Annual. This pass will allow the owner free admission into all fee-collecting parks for one year. You can learn more about all the passes, their cost and why you might want one too, in the video above.
Got a road trip enthusiast on your list? Then Roadtrippers is the perfect gift! A Roadtrippers PLUS subscription will unlock tons of enhanced features, including up to 150 waypoints per trip, all designed to help them find the coolest attractions, best eats, campgrounds, hotels, and more along their route. Save 20% on a yearly membership with code RVMILES2X at checkout (making Roadtrippers PLUS only $25 for the year).
BONUS: Want to pick up a Roadtrippers PLUS for a friend and one for you too? Take advantage of their BOGO deal now through the end of the year.
For the RVer who loves to experience new places while traveling, a Harvest Hosts membership is the perfect way to help them do so. With over 1,200 destinations, Harvest Hosts offer RVers a unique place to overnight for free as they travel around. Wineries, breweries, museums, farms, and more are all waiting for the Harvest Hosts member to discover. Now through the end of the year, save 20% off a membership when you click HERE and use code HHFRIENDS20
Another great membership for the RVer in your life is Boondockers Welcome. Spend a night (or two) boondocking on a fellow RVers private property. 3 – 4 hosts even offer some kind of electric hookup if being totally unplugged isn't a reality. It's a great way to safely enjoy boondocking, and the RV community and a 1-year subscription is only $50.
Give the RVer in your life a membership that will cover almost all the bases. Togo RV Plus offers checklists, camping discounts, Roadtrippers PLUS and more is on its way. A Togo RV Plus membership is only $39.99, however, we've got a discount code! Save $10 when you use code RVMILES10X.
Hughes Power Watchdog
We continue to be huge fans of the Power Watch dog surge protector and of the Hughes Autoformers brand. Check out Jason's review above, and save 10% on your purchase with code RVMILES.
---
Lastly…many of the links provided here are affiliate links and when you purchase through those links RV Miles receives a small kickback at no extra cost to you. Some items listed in this year's guide were provided to RV Miles to review, however, no item was guaranteed a spot on the Gear Guide and we were not compensated for including any items listed here.