50% off with Waggle coupon from RV Miles. You can save 50% off Waggle RV Pet Temperature Monitor when you click HERE and use promo code RVMILES50 at checkout.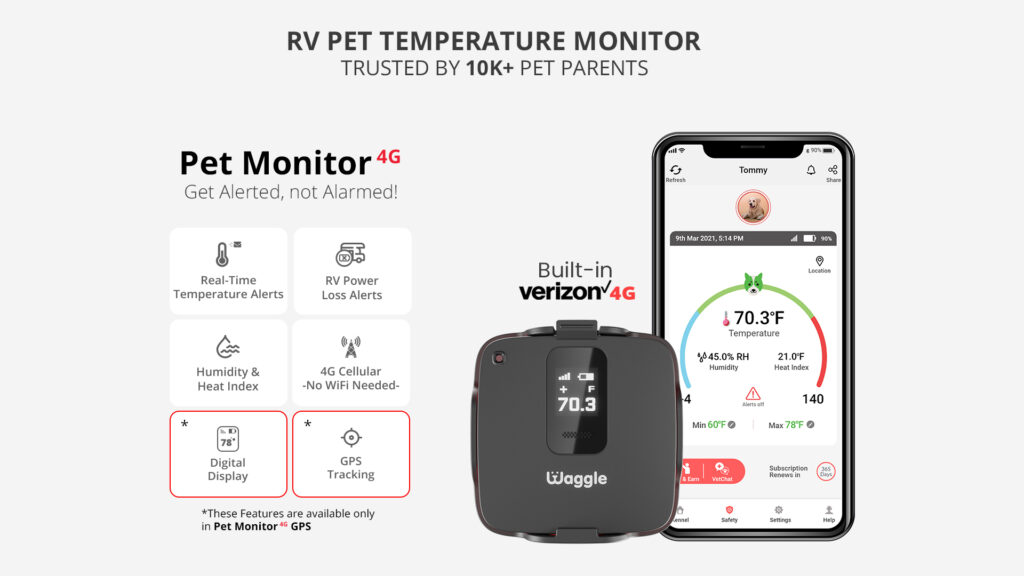 Waggle Pet Temperature Monitor is a great solution for RV owners concerned about the safety of their pets.
*Real-Time Temperature, Humidity & Heat Index Updates.
*Text/Email Alerts of RV Power Loss & Power Back.
*Text/Email Alerts when Temperature Is Too High/Low.
*Uses Verizon 4G Cellular Network. No Wi-Fi Needed.
*Rechargeable Battery Lasts Up to 4 Days.
*iOS and Android applications for remote monitoring.
*GPS Tracking with LED Display
To save 50% off your purchase with this Waggle coupon. Click HERE and use coupon code RVMILES50 at checkout.
Want more deals? Check out the RV Miles deals section!
This article contains affiliate links. When you shop with an affiliate link RV Miles receives a small kickback at no extra cost to you. Thank you for your support.