Whether you want to park your home on wheels for one night or one year, RVSpotDrop will find canceled or unsold sites at the most popular RV campgrounds & resorts.
Join RVSpotDrop and save 20% off your yearly membership with promo code RVMILES.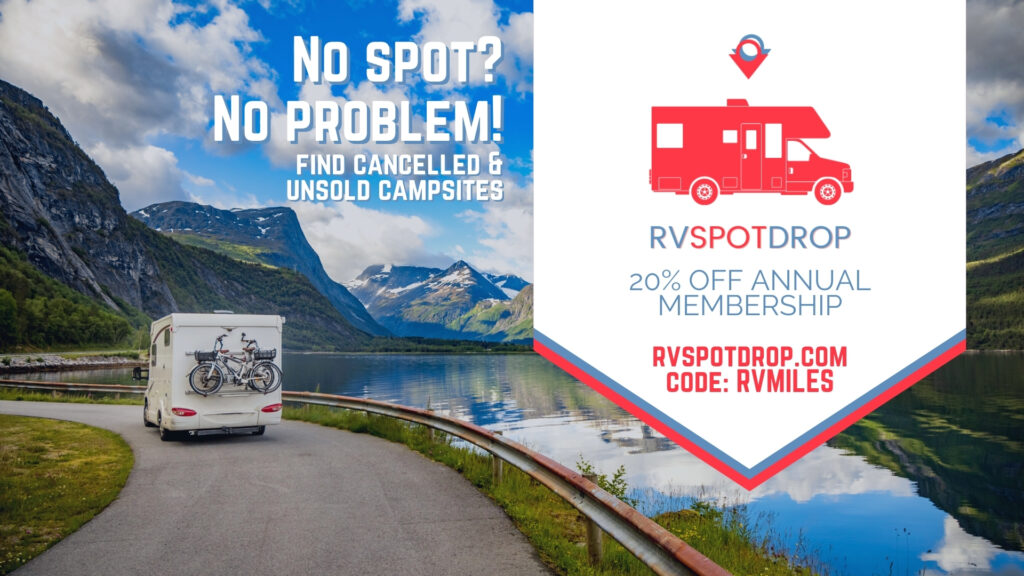 Find more great deals for your RV lifestyle in the RV Miles DEALS section.
---