Welcome to this week's RV and camping news brief.
Have a news tip? Email Jason Epperson at [email protected].
Listen Below:
Watch Below:
A year of records is well underway – record drought, record heat, record camping and RV travel, and the busiest year on record – by far – for the National Park Service. Lordstown and Camping World's electric motorhome is on hold, and the Canadian border will remain closed for another month. It's time for the latest in RV and camping news.
By Jason Epperson
Heatwave Grips the Nation
A massive heatwave is piling on top of the record-breaking drought that's affecting much of the nation. This week, it's 117 degrees in Las Vegas, 4 degrees short of the all-time record.
As America settles into what is probably the biggest camping season ever, the heatwave is going to cause lots of problems with air conditioners—compounded by the fact that there aren't very many replacement air conditioners to be had on the market at the moment.
Every year around this time, mobile RV technicians are swamped fixing air conditioners. If you want to make sure you can still beat the heat, do some preventative maintenance on yours – get on the roof, take the hood off, and clean everything in sight. Make sure to clean your filters inside, and don't expect your air conditioner to do too much. If the compressor isn't cycling off every now and then, the unit can freeze up.
Power outages may be likely as well during these high temps, as air conditioner usage skyrockets while the drought is causing large reductions in hydroelectric power availability out west.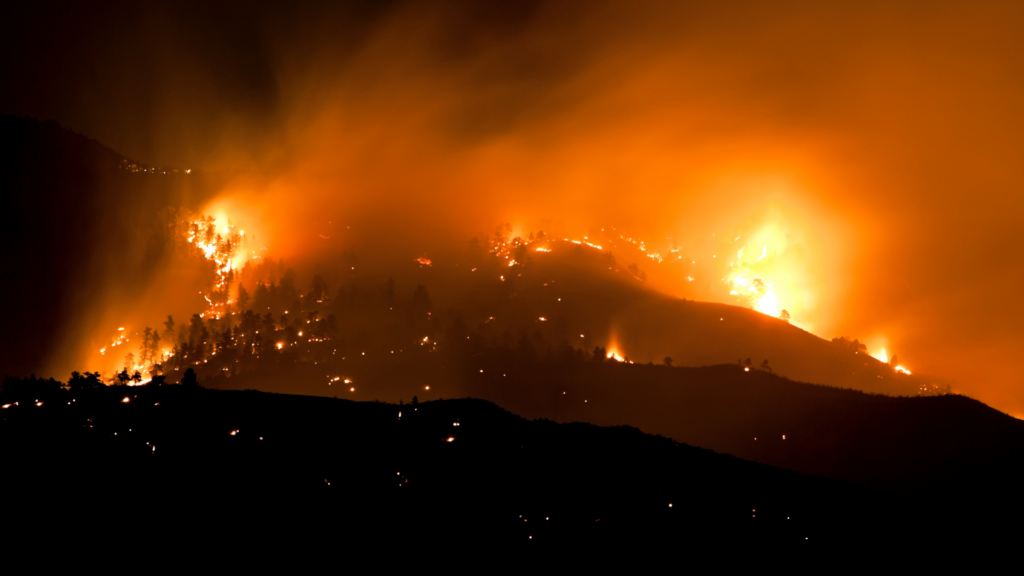 Wildfire Concerns Grow
The rise in outdoor recreation combined with the drough has officials all over the country concerned over wildfires, the worst of which are usually human-caused. Natural fires are usually sparked by lightning, which means they're usually preceded or followed by rain.
When a fire starts due to a lingering camp fire, for instance, it can spread rapidly and go on for weeks before a drop of rain is felt. Stuck trailer breaks and bad wheel bearings have also been known to cause fires.
This past Tuesday, an RV caught on fire near Denver on I-70. The fire spread to nearby brush, sparking a grass fire.
Make sure to have your wheel bearings and brakes serviced annually or every 10,000 miles, and put campfires entirely out.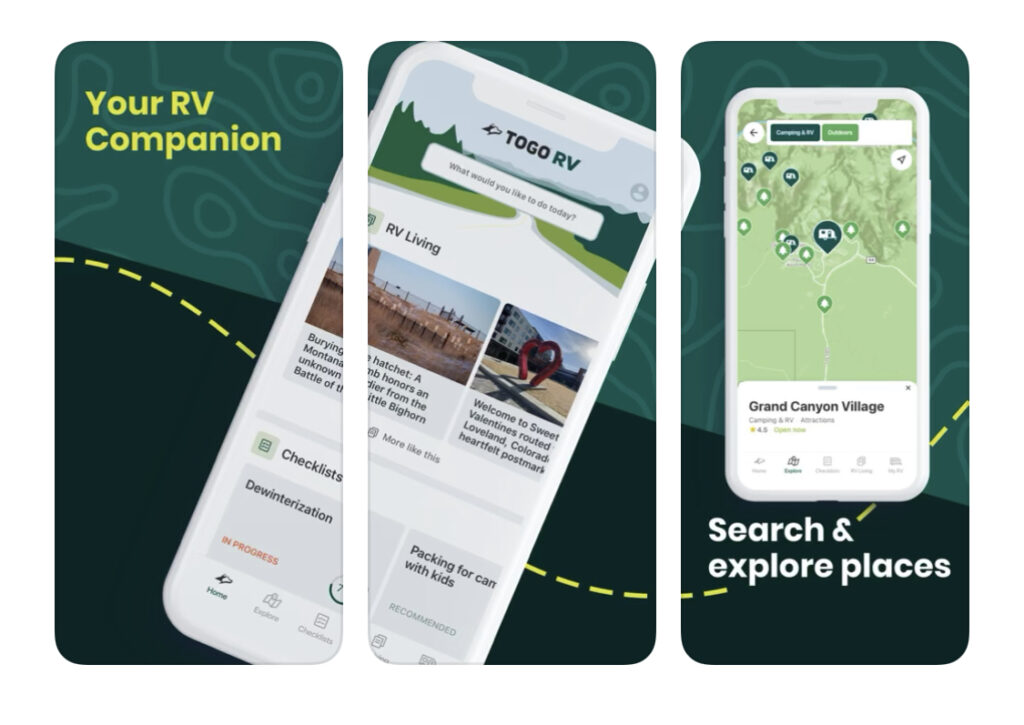 Save $10 on the Togo RV Plus App with Code RVMiles10X
If you're looking for route navigation on your phone that takes into account the length and height of your RV, look no further than the Togo RV App, which also includes checklists, maintenance reminders and recall alerts for your specific RV, and more.
Canada Border Will Remain Closed
The Canada-US Border will remain closed for another month, it was announced Friday. American and Canadian travelers alike were hoping for at least some sort of option for vaccinated travelers to pass, but to no avail. The border will remain closed to nonessential travel until at least July 21. Restrictions were first imposed in mid-March of 2020 and have been renewed each month since.
Prime Minister Justin Trudeau has previously suggested that Canada will not consider easing restrictions for travelers until at least 75% of residents in both countries have been vaccinated.
It's only this past week that Ontario campgrounds were allowed to resume operations as a part of the province's re-opening plan.
Rangers Euthanize Bear in the Smoky Mountains
A Great Smoky Mountains National Park bear has been euthanized after a 16-year-old sustained multiple injuries during an attack while she was sleeping in a hammock.
Park officials closed Backcountry Campsite 29 in the Cosby section of the park after a bear attack on June 18. The campsite will remain closed until further notice.
A 16-year-old girl from Middle Tennessee sustained multiple injuries from the bear including lacerations to the head.
Two bears were spotted in the area following the attack, one of which entered the campsite while rangers were present and disregarded attempts to scare it from the site. Rangers shot and killed the bear after the family identified it as the one responsible for the attack.
Wildlife biologists were able to confirm human blood on the euthanized bear through forensic testing. A park release said all backpacks and food were properly stored.
This is only the 5th reported bear attack in the park's history.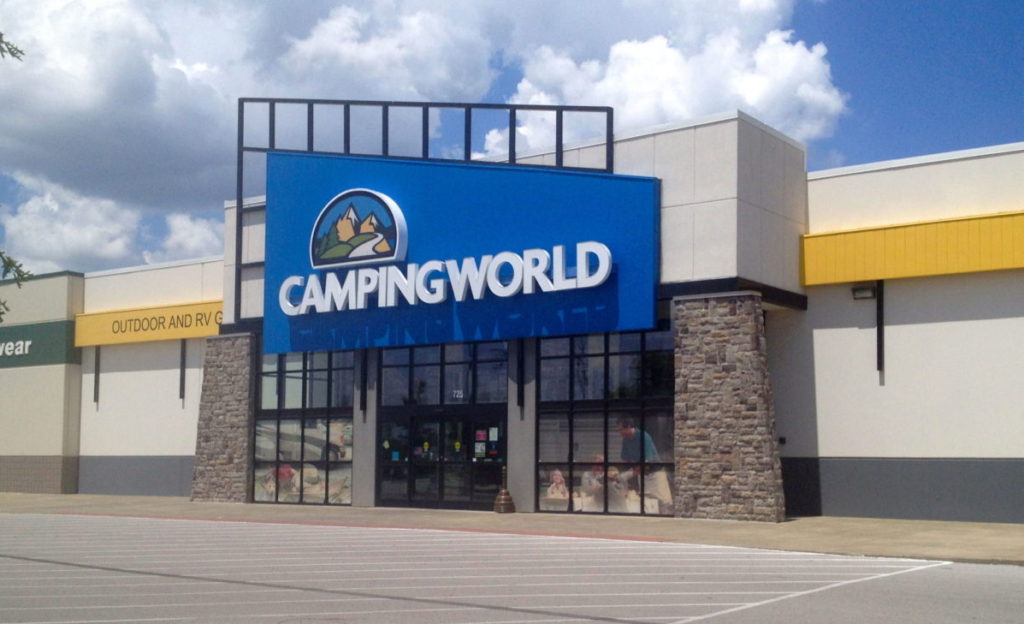 Camping World and Lordstown Partnership On Hold
RV dealership chain Camping World and electric vehicle manufacturer Lordstown Motors had announced a partnership in December that was supposed to bring the first electric motorhome to the US market – a class B campervan that was supposed to have over 300 miles of range. A prototype has been built, but the vehicle has put on hold as Lordstown struggles to save itself amid stiff competition to get its electric truck – the Endurance – to the market, and with the company's CEO and CFO resigning week after an investigation into misleading claims about preorders for the Endurance. Lordstown will focus now solely on the Endurance's production.
Extreme Tourism Impact on National Parks
The Nation's National Parks will, without question, experience record attendance this year, and government officials are paying close attention. Senators on both sides of the aisle cautioned during a hearing on Wednesday that this summer's tourism wave could have detrimental effects on our national treasures.
Some visitors to parks are experiencing 4-hour lines at entrance gates and trailhead parking that's full before dawn.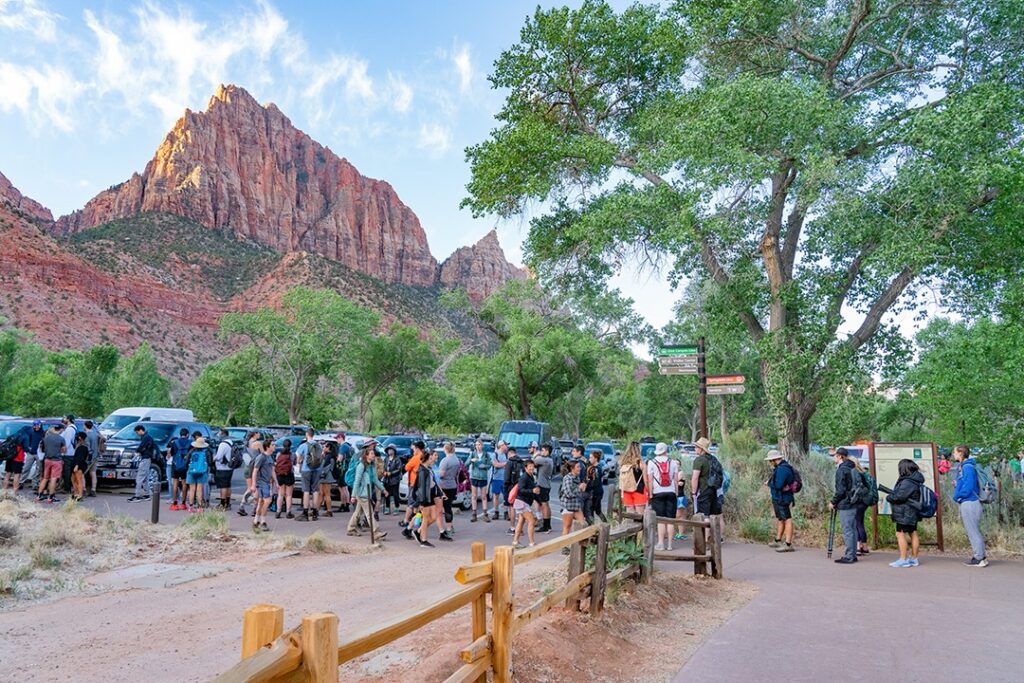 To help with overcrowding, the National Park Service plans to launch a public education campaign to encourage visitors to make plans and reservations in advance, and is considering timed entry and limiting numbers of vehicles. Both methods are in place at a few parks this year.
The Park Service is also working on real-time digital communications to let visitors know when parking lots are full, for example.
But with many international destinations still difficult to reach, and some COVID-19 restrictions still in place, senators said they expect swarms of visitors to national parks.
Ken Burns Testifies
Filmmaker Ken Burns, who produced a the 2009 documentary series celebrating national parks, testified at the hearing that the long lines to get in park entrances as a good problem, comparing it to the long lines to vote in his small New Hampshire town, saying
"At the heart of the National Park idea is the notion that every American – whether their ancestors came over on the Mayflower or were here to begin with, or whether they just arrived, whether they're from a big city or a farm, whether their father runs a factory or their mother is a maid—every American is part-owner of some of the best seafront property in the nation."
"They own magnificent waterfalls and stunning views of majestic mountains and gorgeous canyons. They have a stake in making sure that… these places are preserved for their children and their children's children, forever."
Senators expressed a desire for more hearings, so expect more discussions about the expansion of eserved entry into national parks.
Many experts say that this year's visitation is not an anomaly, and not pandemic driven. It's a continuation of the rise in National Park visitation that's been growing for several years. The pandemic may have only moved it up slightly.
Share a News Tip With RV Miles
Have a news tip? Email Jason Epperson at [email protected].
Have a thought or opinion on this week's topics? Let us know in the comments below.
---