Togo RV has announced the addition of an exclusive collection of RV, truck, and trailer tire discounts through a new product feature found directly in the Togo RV app.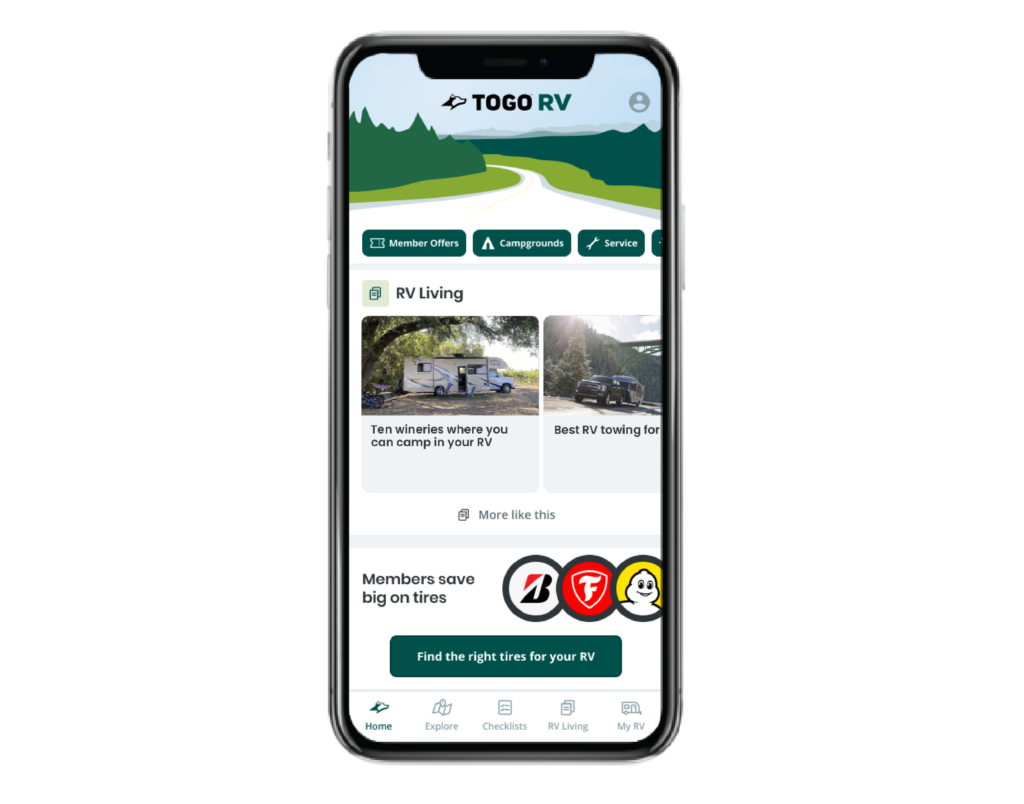 The new feature will include a tire discount finder and discounts of up to 45% from more than 50 brands.
"Finding the right tires at fair prices can be confusing, especially for new RVers," says Steven Hileman, Vice President of Marketing & Communications for Togo Group. "Our new Tire Discount Finder in the Togo RV app makes it easier for RVers to find tires for their rig at a significant discount."
The tire discount finder is standard in the free version of the Togo RV app, however, only Togo RV Plus members will have access to the up to 45% discount from brands like BFGoodrich, Bridgestone, Firestone, Michelin, and Uniroyal.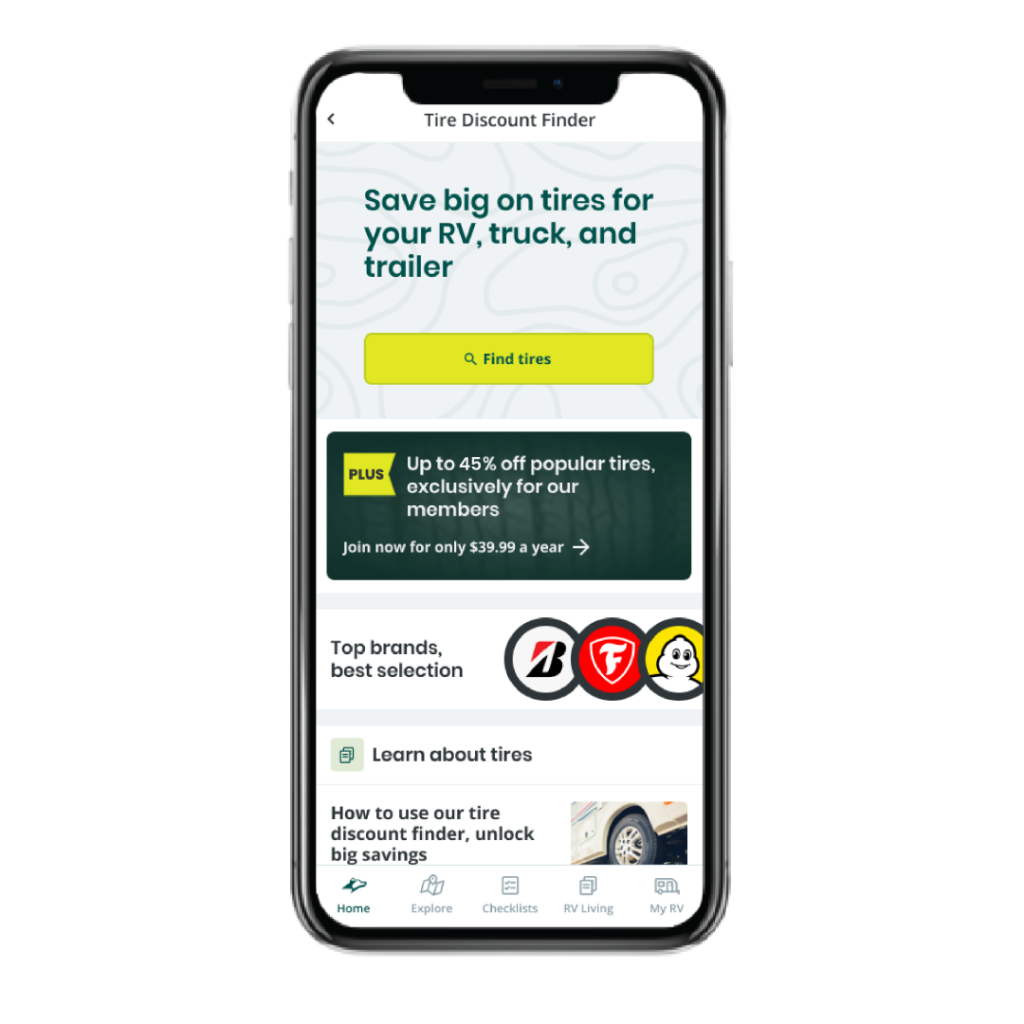 "Launching the new Tire Discount Finder in the Togo RV app makes tire replacement less intimidating and confusing, while delivering on our promise to continue adding high-value benefits for our Togo RV Plus members," says Danny Hest, CEO of Togo Group. "This new feature isn't simply about providing a discount – we've created a tool to make RV tire replacement more convenient and affordable. We've also included an in-depth library of informational guides on tires to help our customers become better informed."
Learn more by visiting togorv.com/rv-tire-discounts or downloading the Togo RV app from the App Store or Google Play. Individuals wanting to become members of Togo RV PLUS can save $10 with code RVMILES2X.