EV-charging "The Boulder" continues the rollout of new RV designs and manufacturers.
According to Automotive News, trailer maker Colorado Teardrops claimes "hundreds" of preorders for a pull behind camper that will carry EV-charging batteries in its frame.
What's impressive about the pre-order is that at the moment, the camper exists only as a 3D digital rendering.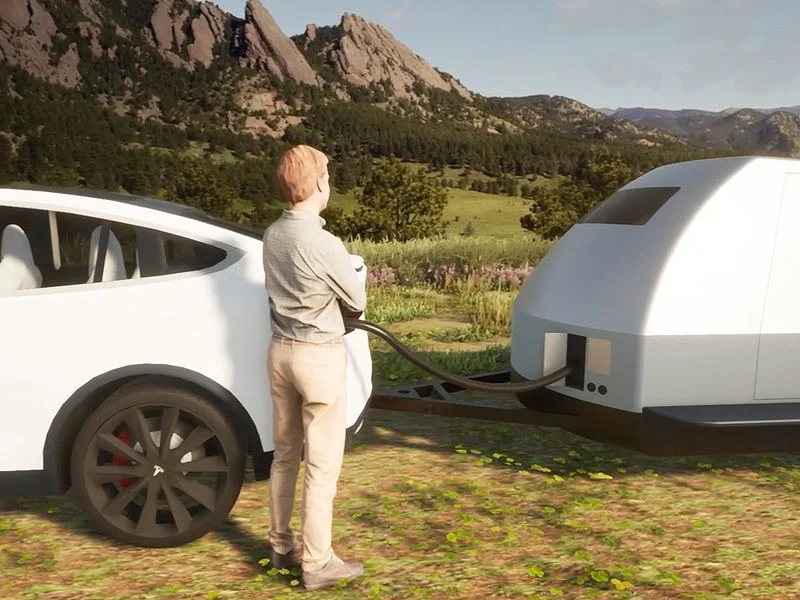 Named "The Boulder," preorders were stirred up through YouTube advertising and independent reviews, says marketing director Josh Robinson.
The EV-charging The Boulder's built-in batteries will double as a charging station for electric vehicle drivers. The trailer also has 5 feet by 10 feet of interior space.
Towing a trailer can be a significant problem for electric vehicles, especially those carrying extra equipment. The Boulder has a 75 kilowatt-hour battery pack which, according to the company, should recharge most EVs to their pre-towing range or better. It carries its full charge while being towed.
Design updates are expected in the coming months and first trailers are expected to be shipped summer 2022.