Photo credit: Austin Walsh Studio
KOA, the largest chain of campgrounds in North America, has released the results of its annual Camping Report, an annual survey of the general population conducted by Cairn Consulting Group. The biggest news — 6 million new households have taken up camping since 2014 when the company began the study. The total number of camping households in the U.S. is now estimated at more than 77 million households.
Other key pieces of data show that new campers are now more diverse than the overall U.S. population. Half of the newest campers were from non-white groups in 2017. The largest growth is among campers of Asian descent, who comprise 17 percent of new camper households. That's three times what would be expected in the general population.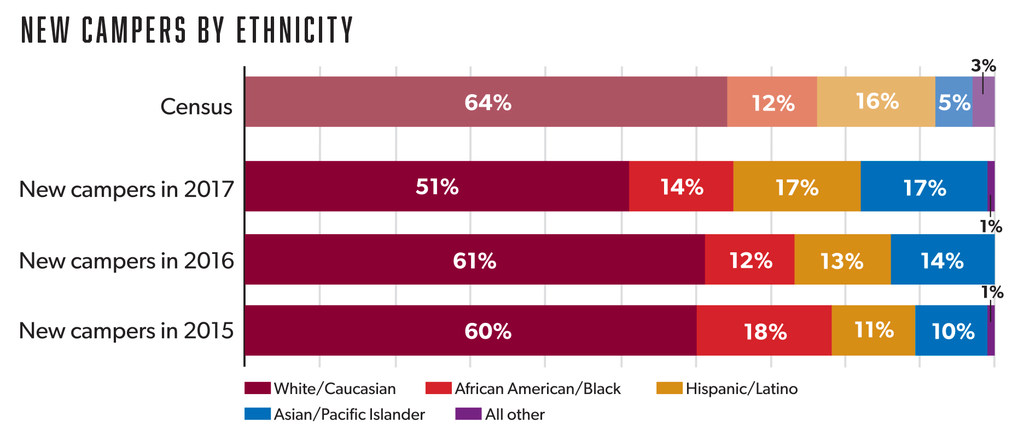 In addition, families with children now outpace couples and solo campers for the first time, and they much prefer camping on public lands to a private campground. 60% camping nights are spent on public lands and campgrounds.
Other key findings show that, while most people bring electronics along, most don't feel they enhance the experience, and less than 1/4 of people are concerned with WiFi availability at campgrounds.
View the 52-page top sheet of the study here.