By Jason Epperson
The Togo Group, which operates the Togo RV app, Roadtrippers, and more, has purchased the popular campground review site Campendium and will begin integrating it into its suite of offerings.

A joint venture between New Zealand's Tourism Holdings Ltd. and Thor Industries—the world's largest RV manufacturer, with nearly 20 brands like Heartland, Keystone, Jayco, Tiffin, and Airstream—the Togo Group's main goal is to make it easier to own and maintain an RV or take a road trip.
Over the past few years, the company has been focused on rapidly expanding its offerings by either creating its own features or acquiring respected companies, the largest being trip planning app Roadtrippers.
Togo has its own app, which offers RV education, recall alerts, maintenance reminders, and more for RV owners. More recently, Togo purchased the RVilliage social network for RVers, and OvernightRVparking.com, a paid-access website full of verified boondocking. They've also added a whole host of discounts for things like tires and lithium batteries, and turn-by-turn RV-specific GPS navigation.
With the purchase of Campendium—a website and app full of tens of thousands of user-submitted reviews of campgrounds and even boondocking and pavement parking—Togo increases its offerings as the battle to be the "it" spot for RVers rolls on.
Togo is head to head with the RV Life suite of apps to provide a one-stop-shop for trip planning and other services. RV Life launched turn-by-turn directions at about the same time as Togo and has it's own road trip planning software called RV trip Wizard. They run campgroundreviews.com, so bringing Campendium over to Togo seems like a sensible response to competition.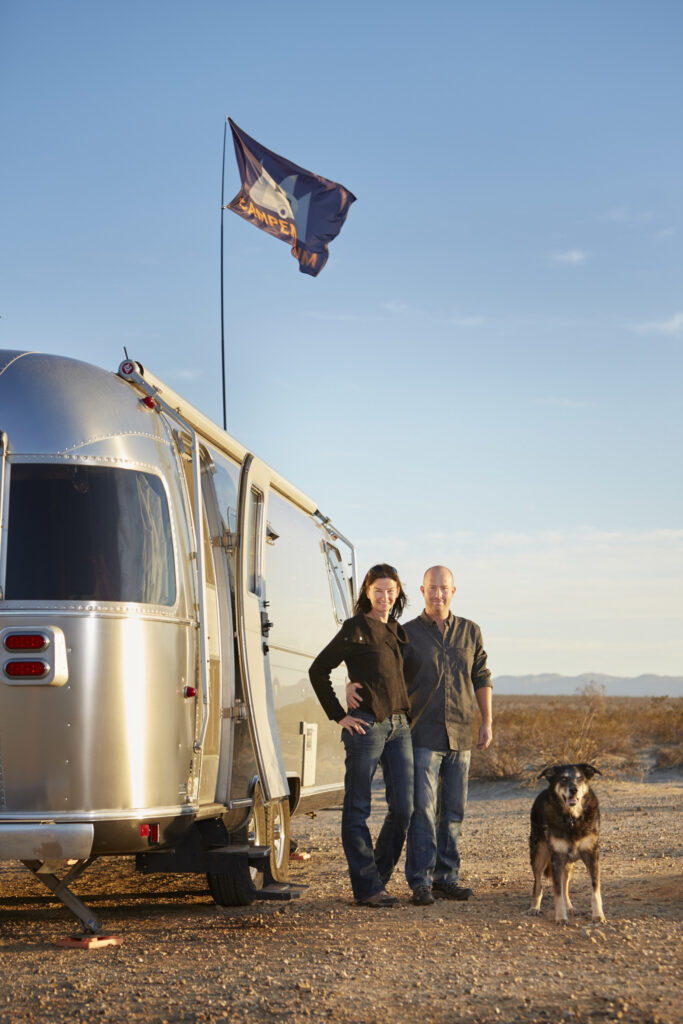 Of course, all this investment into services for RVers and campers is fantastic, but there's always going to be a bit of healthy skepticism when big companies buy small independents like Campendium, so RV Miles reached out to get answers from Togo about how Campendium may or may not change for the end-user.
The short answer is not much.
According to Steven Hileman, Vice President of Marketing & Communications for Togo Group, Campendium will continue to operate independently by founders Leigh Wetzl and Brian Easterling who launched the site in 2015. It will still be free to use, with the continuation of the supporter tier that offers a few additional features, like map layers and search based on cell service. It's also ad-free for supporters.
Eventually, Campendium supporters, at $20 per year, will have access to the full suite of Togo RV Plus offerings, which includes navigation, Roadtrippers Plus, and OvernightRVparking and more. But that integration will take some time, says Hileman. The end of the year at the earliest.
If you do go that route – that's a smokin' good deal, because Togo is currently $39.99 (click here for a discount). That said, I imagine that will eventually change to bring the prices more in line with the offerings. Togo RV Plus users will eventually have access to the Campendium supporter features as well.
Whether you're a paid member or not, your Togo login (which they call a Roadpass) will be able to be used on Campendium.com, just like it works for Roadtrippers and the other websites.
Other than that, most users won't notice many changes, other than the fact that Campendium will have some more cash to play with and more reach. We'll likely soon start seeing Campendium reviews or campground data filter into the Roadtrippers software and Togo RV app.
What are your thoughts on the Togo and Campendium merge? Let us know in the comments below.
---