How much water do you travel with in your RV's fresh tank? A viral Facebook post has Jayco walking back emails to an owner stating that no water should ever be carried in RV tanks while traveling.
It All Started with Incorrect Installation
Peter Higgins had an issue with the grey water tank in his new Jayco travel trailer – the waste line was severed due to a manufacturing error. The fresh water tank's strap was incorrectly installed, and the fresh tank fell onto the grey tank's waste line. Higgins paid for the repair himself at a cost of about $400 and sought reimbursement from Jayco.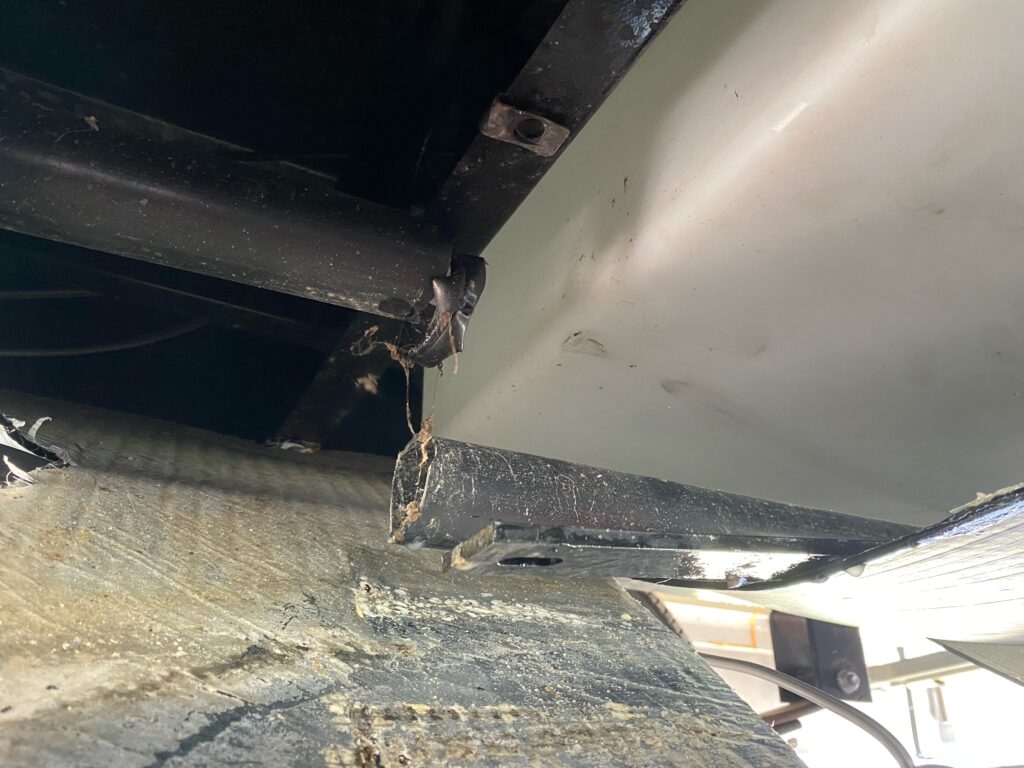 In an email Higgins provided to RV Miles, a Jayco representative responded to the claim, asking for photos of the repair, and a copy of the invoice. The rep also wanted to know if Higgins was traveling with a full tank of water at the time.
Higgins responded that he had about ⅓ of a tank of water on-board. He always travels with about ⅓ of a tank of water. Incidentally, so do we, and so do most RVers we know. That said, we've heard too many stories of people whose full tanks have fallen out when they travel. We don't recommend traveling long distances with a full tank. But, of course, you need some water to use the restroom and kitchen until you get to your destination.
Jayco's "Best" Manufacturer Warranty
Now Jayco touts having the "Best" manufacturer's warranty out there. And indeed, Jayco goes further than most in offering a two-year overall warranty plus three years on the structure of the RV.
But what good is the "best" warranty when your claims are denied for normal use?
The Jayco rep responded to Higgins with the following statement:
"Unfortunately, we do not advise that the customer drive with water in their tanks. It adds extra weight when traveling and can cause the straps to break from all the movement. Please see attachment from owner's manual. With this being said, we would not be able to participate in reimbursement. Sorry for any inconvenience."
The manual excerpt the Jayco rep shared advised only about traveling with full fresh, black or grey tanks. The reason being that the weight of the water is not calculated into the RV's gross weight rating, which could cause you to be overweight on your axles or tires. The manual also stated that full tanks could change your RV's handling characteristics. It doesn't say anything about voiding the warranty, or that the tank supports could not handle being full.
Higgins pointed all this out to Jayco, and was met with another denial.
"We do apologize for this inconvenience, however any weight of holding tank contents are not calculated into the cargo carrying capacities. Any movement of water adds extra weight to the tanks and brackets. Again, we would not be able to reimburse for this due to water being in the tank while traveling."
He told RV miles that, in fact, he was sent off from the dealer with a half-full tank. And one of the main selling points of the unit is the large tank size. He questioned, why if you cannot travel at all with any water in your tanks, does it have a tank at all?
"You must NEVER drive with any water in any tank at any time, or your warranty is voided."
Meanwhile, Higgins went to social media to share his story, and began to try to work up the chain of command at Jayco. He says that 4 different representatives told him that you cannot travel with any water in your tanks.
At one point he asked: "If I fill my fresh tank 1/3 full and drive my family 100 miles to the forest to camp for two nights. I would then drive home with water in my black, grey, and fresh. Is this recommended use?" The response came back: "no, absolutely not. You must NEVER drive with any water in any tank at any time, or your warranty is voided."
After a week of back and forth with Jayco via phone and email, and raising the issue on social media, a fifth representative concluded that his repair was a legitimate warranty claim, and he was able to acquire a written statement that his warranty is not void.
Jayco Releases Statement
The social media pressure caused Jayco to release a statement on Facebook clarifying that you can, indeed, travel with water in your tanks and it will not void your warranty, but cautioning people to calculate the water weight so they are not going over their gross vehicle or gross axle weight ratings. They claimed that a representative made a mistake and it has been rectified, and they will provide more clarification in future owner manual updates.
Still a Happy Jayco Owner?
For his part, Higgins was happy with the resolution and believes that Jayco makes a great product, and is overall pleased with the construction of his 2022 trailer. He would not hesitate to buy another Jayco in the future and is glad they worked to figure out the problem, with a little prodding from him.
For me, this isn't about water tanks at all. It's about these warranties. And I don't want to pick on just Jayco here. They're all pretty similar documents with not a whole lot of information in them. They're very manufacturer friendly. They seem to be able to really make whatever decision they want, and perhaps some look for really whatever reason to deny a claim.
Understanding Your Warranty
It's important to know that, under federal law, manufacturers must be able to demonstrate that improper repairs, improper maintenance or improper upgrades resulted in damage to the component that is subject to your warranty claim dispute. They also cannot void the entire warranty. For instance, if you forget to maintain your wheel bearings, they could deny an axle claim, but they cannot deny a roof repair claim.
If you have warranty claim issues, make sure to keep pressing the point like Peter Higgins did, and if you can't get a resolution, we'd love to hear from you.