March was the busiest month ever for RV manufacturers – 64,454 units shipped to dealer lots — an increase of 18.7% over March of 2021. According to the RV Industry Association, through March, RV shipments are up 15.5% on the year. 
This record quarter for RV manufacturing has restocked dealers virtually back to normal, at least for trailers. Motorhomes still lag.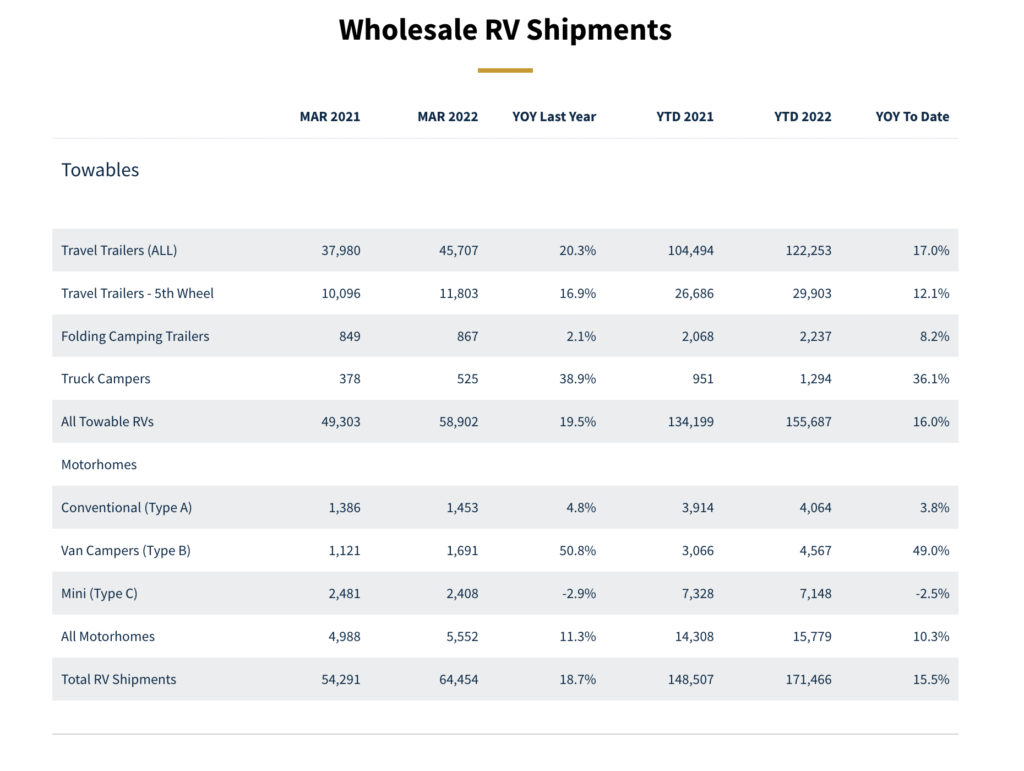 But, believe it or not, people are still buying all of those RVs at a breakneck pace.
According to an independent study of retail registrations by Statistical Surveys, Inc, January and February saw 58,021 new RVs registered with state DMVs. That's down considerably from last year — 17.8%. But still the second-best January and February on record.
March numbers will come out in early May, but the RV industry association's independent forecaster expects 2022 to be a strong year with continued moderate growth.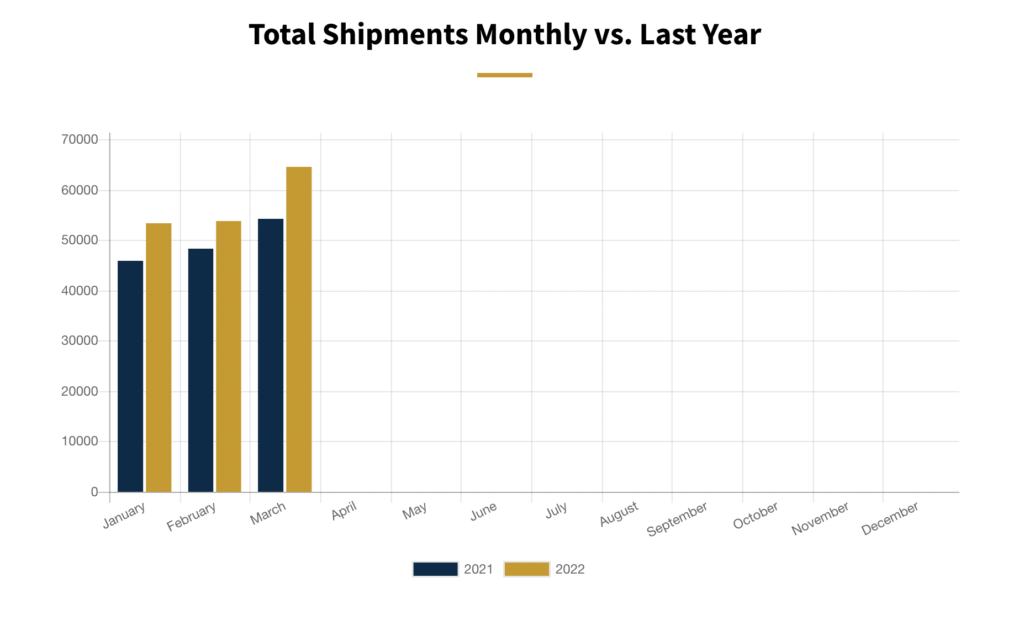 J.D. Power says that the pricing of used RVs continues to rise. Standard hitch travel trailer values averaged 5.6% higher in the 1st quarter of 2022 compared to the 4th quarter of 2021. Year-over-year, standard hitch units brought 30.1% more. Fifth-wheel units averaged 3.6% higher this quarter vs. last and 16.9% higher year-over-year. It's a similar story for motorhomes. 
Economic changes such as the end of individual stimulus, increasing competition for consumer dollars from the service and travel industries, gas prices, and general inflation have threatened to impact demand for RVs.
J.D. power had predicted strong values would remain in place before the Russian invasion of Ukraine, which has caused some of those economic factors to accelerate. They say we may now be seeing some effect in the marketplace. Still, the data is too new to tell.