Winnebago has announced a new class B campervan — this time from the company's Specialty Vehicle Division. It's a unique class-B RV designed with a wheelchair lift and many other accessible features optimized to help people with mobility issues get out and travel.

Winnebago says the new "Roam" provides all the key functionality needed for comfortable travel or camping in an easy-to-drive package.
At just under 20 feet long, the gas-powered RAM Promaster Chassis fits into most standard parking spaces. The Roam is designed with enough floorspace to support a wheelchair and critical accessible features and is suited for road trips, camping, or even daily errands.
Included is a wheelchair lift, standard wheelchair tie-downs, a wet bath accessible from a wheelchair, accessible controls for all lights and systems, and a powered sofa bed. The Roam seats up to five people and sleeps up to four with an optional pop-top bed area.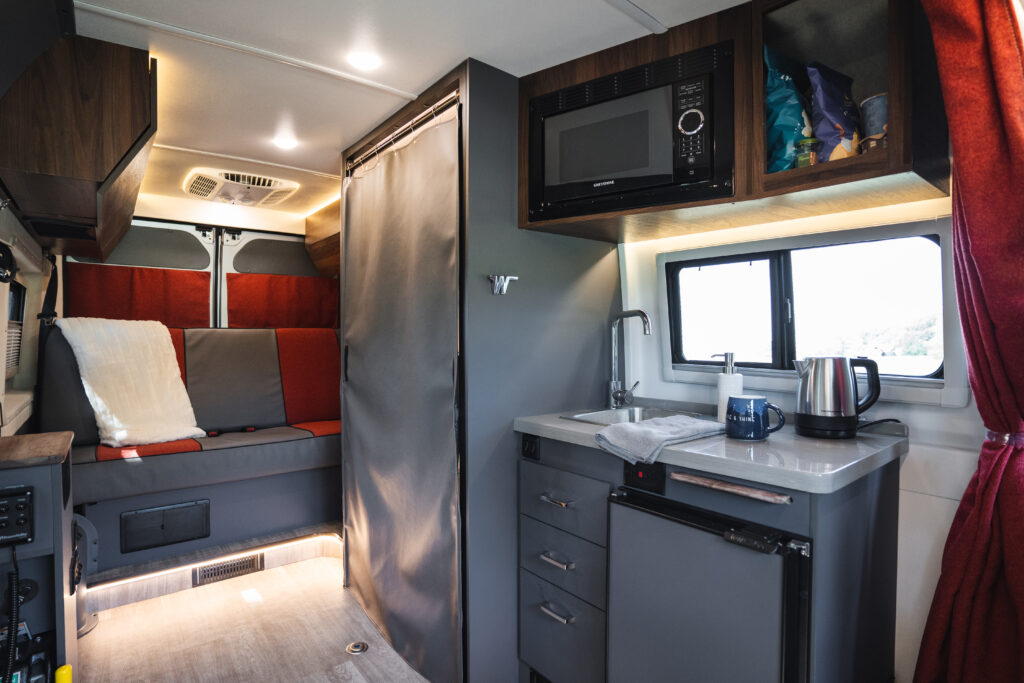 "Winnebago Specialty Vehicles has been building Class-A accessible RVs for decades and we are passionate about enabling people with mobility challenges the opportunity to comfortably travel. We believe the Roam, with its smaller size, will help many more people with accessibility needs experience the flexibility and fun of an RV," said Robert Kim, Director of Winnebago's Specialty Vehicle Division. "We designed the Roam to support many uses, including camping, road trips and even as a daily driver."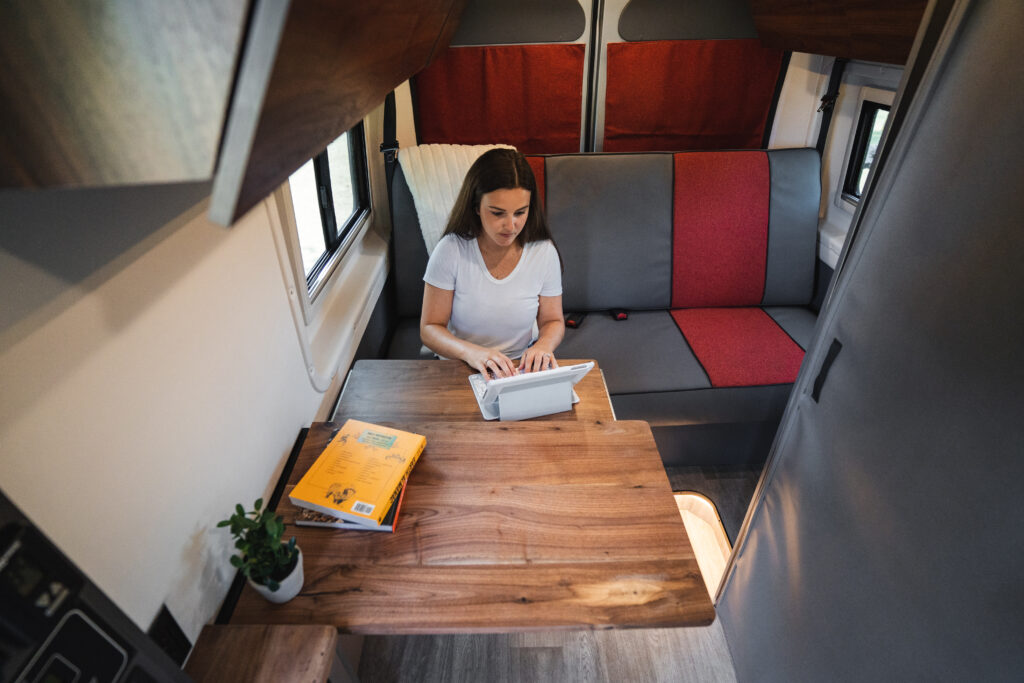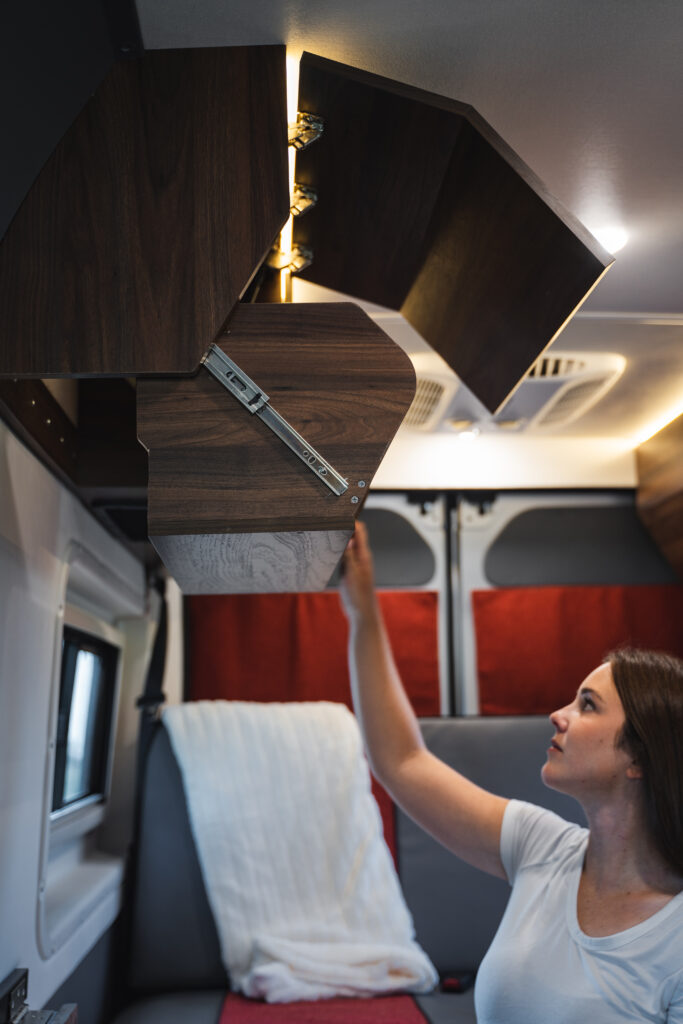 The Roam joins Winnebago's Inspire and Adventurer wheelchair-friendly models. Winnebago's expanded 2022 "accessibility enhanced", or "AE" line provides even more options for travelers in wheelchairs to enjoy the comfort and privacy of an RV. Almost every aspect in the Roam is optimized for usability by someone with mobility limitations.
The Braun UVL wheelchair lift is under-mounted, which saves interior space. It comes with a wireless remote for easy access into and out of the Roam. Cabinets and storage compartments are designed to provide easy access while seated, with specially crafted duffels for easier loading and unloading.
This is a small campervan, so it's not going to have many of the bells and whistles a longer or taller unit might be able to pack in. The galley is all-electric, with a microwave and an outlet for an induction top. The freshwater tank is 12 gallons and the toilet is cassette-type.
Winnebago told RV Miles that the Roam is designed for travel, but many people living with mobility disabilities need a van with a lift as their daily driver. The intent was to make Roam an option that allows for primarily wheelchair-bound people to get anywhere and be able to take a clean, accessible bathroom with them.
The Roam B-Van will be available Fall 2021 at La Mesa, Campers Inn, and Pleasureland dealers. Winnebago confirmed to RV Miles that some units will be on dealer lots; it will not be an order-only vehicle.
Visit https://sv.winnebago.com/models/accessibility-enhanced for more info.