By Abigail Trabue
Looking for a good cocktail recipe to go with those easy one pot camping meals and doesn't require you to bring the whole bar on your next camping trip? I posed the "easy cocktails for the campground" question to our RV Miles Facebook Group and received an array of responses, here are a few highlights:
Vodka and Flavored Soda Water:
Want to make your La Croix a little more adult? Grab your favorite vodka and your favorite case (I like the berry flavored La Croix with a citrus vodka) and you've got an instant cocktail. Easy and refreshing, add any garnish you have on hand (limes, lemons, mint, strawberries, blackberries, etc) for an extra kick of flavor.
Recipe: 1 – 1.5 oz of vodka to one can of flavored sparkling water. Garnish as desired.
Piña Colada on the Rocks
So, this may not be a true Piña Colada, but it certainly meets our easy campground cocktail requirements and has been in high rotation around the RV Miles campsite. A shot of coconut rum, added to some pineapple juice, served over ice. Nothing to it. Don't have coconut rum? Add a generous splash of coconut milk to the light rum/pineapple mixture and you'll be all set.
Recipe: Three parts pineapple juice to one part coconut rum. No coconut rum? Go two parts pineapple juice, one part light rum, one part coconut milk, Garnish as desired.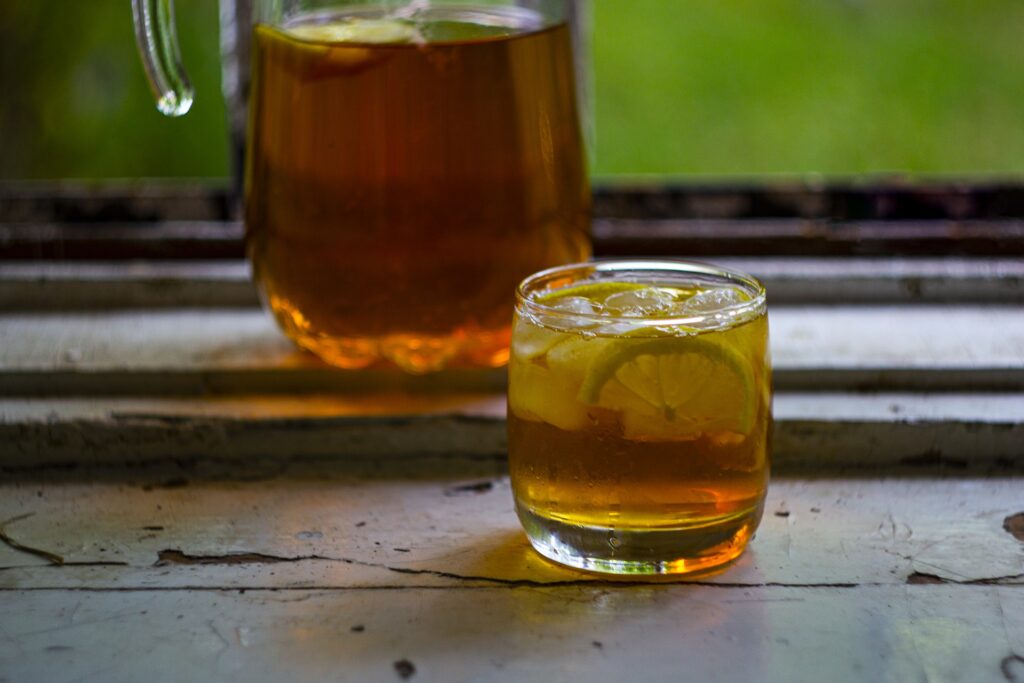 Iced Tea with a Twist:
Love brewing up a batch of sun tea while at the campground? Here's a great recipe that puts a cocktail twist on your favorite iced tea:
Recipe: 2 oz vodka, one lemon juiced, 3 oz honey or simple syrup
Fill remainder of glass with iced tea and ice
Easy Bloody Mary
Your brunch drink of choice just got a whole lot easier thanks to a member of the RV Miles Facebook Group. Take a can of V-8, your favorite vodka, and tah-dah – you've got an easy Bloody Mary.
Recipe: Mix one V-8 can and 1 oz Vodka over ice. Garnish with your favorite Bloody Mary add-ons or just keep it simple.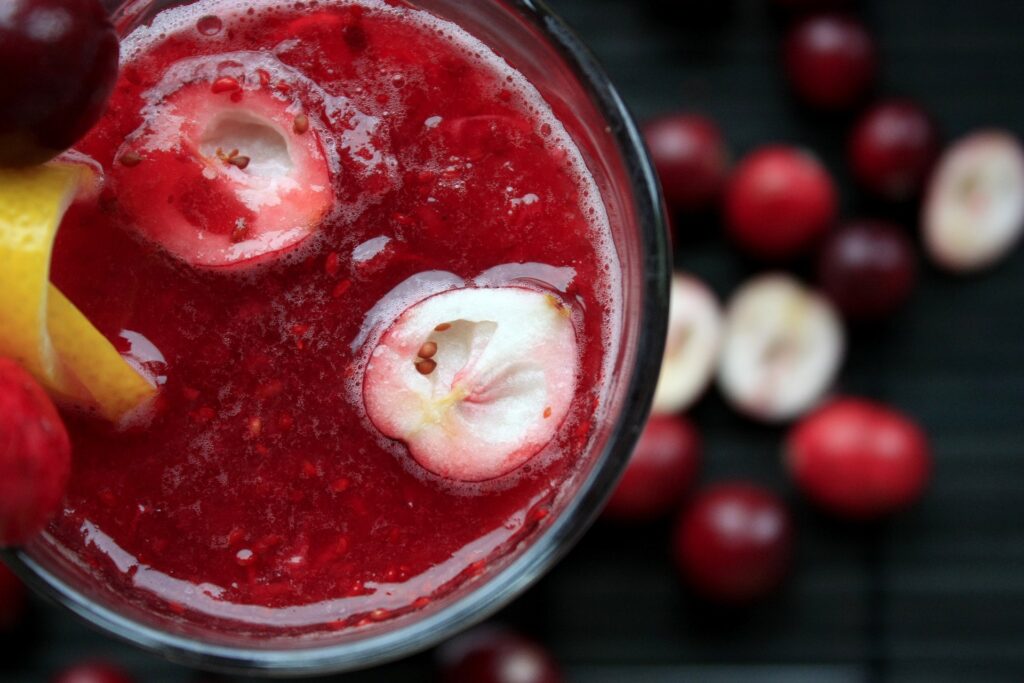 Cranberry Fizz
Want something fruity and fizzy? Take some Sierra Mist or Ginger Ale and pair it with cranberry juice and coconut rum. So easy!
Recipe: Three parts Sierra Mist or Ginger Ale, two parts cranberry juice, one part coconut rum.
Blackberry Lemonade Margaritas:
What do you get when you add some blackberry puree, lemonade and tequila? Our new favorite summer drink, that's what! Make the blackberry puree ahead of time, and this drink becomes even easier once you're at the campground.
Recipe: Half a cup of lemonade, a tablespoon of puree and one shot of tequila. Mix and serve over ice.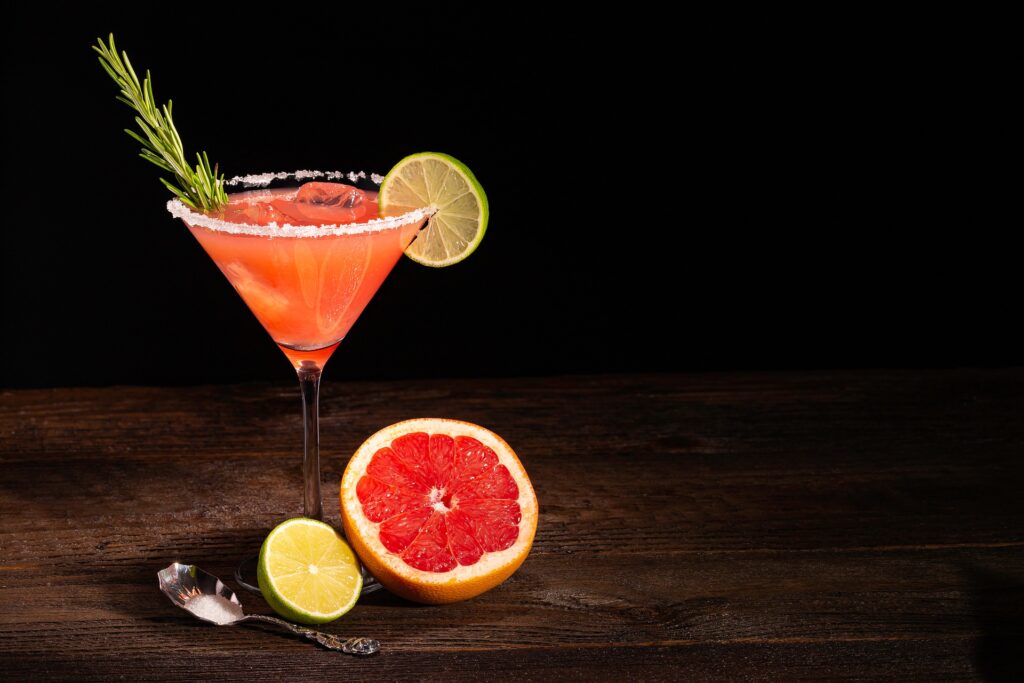 Campground Paloma:
This classic tequila-based drink features lime juice and a grapefruit-flavored soda such as Fresca, however, if a grapefruit soda isn't everyone's favorite drink to have around camp, just do what one RV Miles Facebook Group member did – tequila, freshly squeezed grapefruit, and a third mixer ingredient of your choice. Maybe a Paloma Mule using ginger beer, or a Citrus Explosion featuring a lemon-lime soda like Sprite.
Classic Manhattan:
Who says you can't be classy at the campground? Featuring bourbon, whiskey or rye, this staple drink of my 20's is pretty simple to make, and pretty smooth to drink.
Recipe: 1 part bourbon, whiskey or rye, half-part sweet vermouth and two dashes of any bitter. Garnish with a cherry if you're feeling feisty.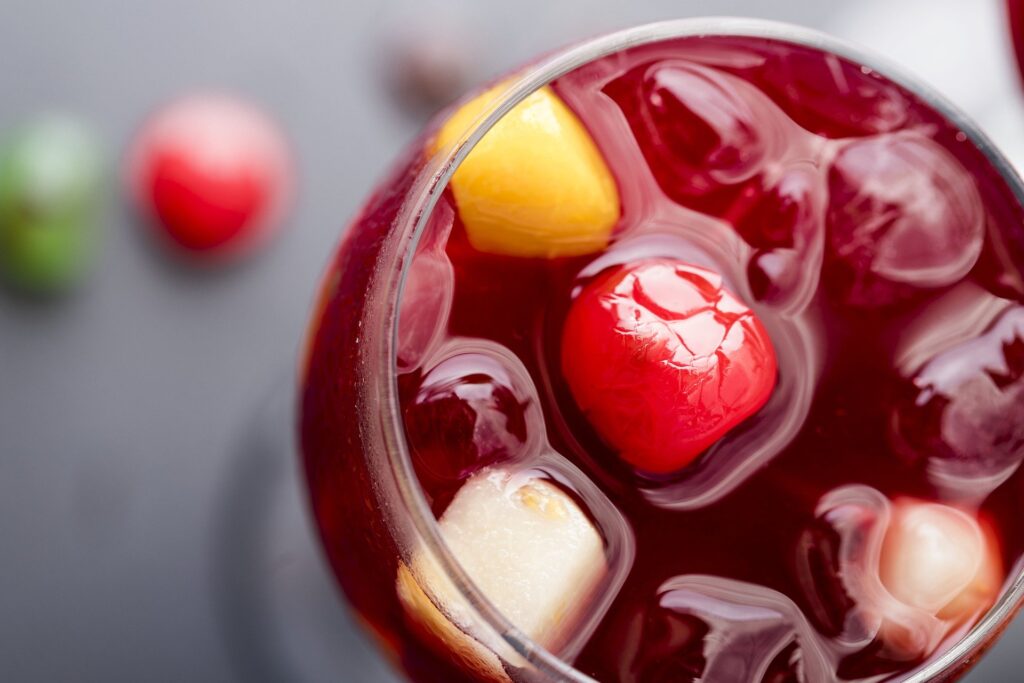 Campground Sangria:
This is a great make ahead drink that will easily serve several people at once with very little fuss. The key is to soak the fruit in the alcohol mixture overnight before heading to the campground, once there you add some Fresca and you are good to go!
Recipe: Cut up preferred fruit (I like strawberries, grapes, pineapple, apples) and put them in a large Mason Jar. Add 1 – 1 1/2 cups of Vodka and your favorite bottle of red wine. Refrigerate overnight. At the campground add the boozy fruit mixture into individual cups (about 1/3 of the way full) and top with Fresca. Alternatively, you could add the boozy fruit mixture to a large pitcher, pour the Fresca into the pitcher and allow people to serve themselves.
Classic Martini:
This classic martini is stirred, not shaken (sorry, James) and is the perfect way to settle in after a long day of exploring or a long day of doing nothing.
Recipe: Three parts gin, one part vermouth, stir with ice, strain, and garnish with some fruit. Now, if you like your martini's super cold, consider buying frozen fruit or freezing fruit prior to your trip. Adding a small handful of frozen blueberries would add a nice refreshing splash of flavor and keep your martini nice and cold.
So what cocktail do you drink at the campground? Let us know in the comments!
Looking for more recipes perfect for the campground? Check out these articles:
---
A big thank you to members of the RV Miles Facebook Group for sharing their campground cocktail ideas for this article. If you'd like to talk more about the RV and camping life, come join us!
Want more recipes perfect for the campground? Get the weekly RV Miles newsletter and keep up-to-date on all the RV and outdoor news!