Who doesn't love easy Instant Pot camping meals? With its convenient cooking modes, speed, and one-pot ease, the Instant Pot has become an RV staple. It's a like a pressure cooker, slow cooker, and so much more.
Here are seven easy Instant Pot camping recipes perfect for your next trip.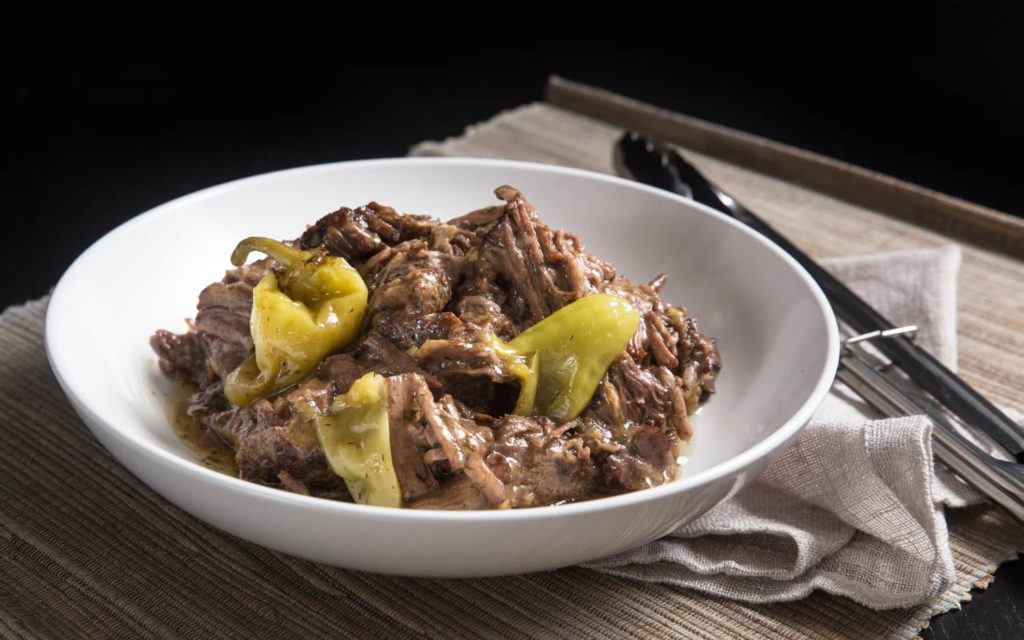 Mississippi Pot Roast
Mississippi Pot Roast is a perfectly easy way to wrap up a day of exploring. Easily paired with rice, a baked potato, or your family's favorite side, this juicy post roast is sure to please. Pressure cooker gurus Amy and Jack have the original recipe, plus and their updated version, here.
---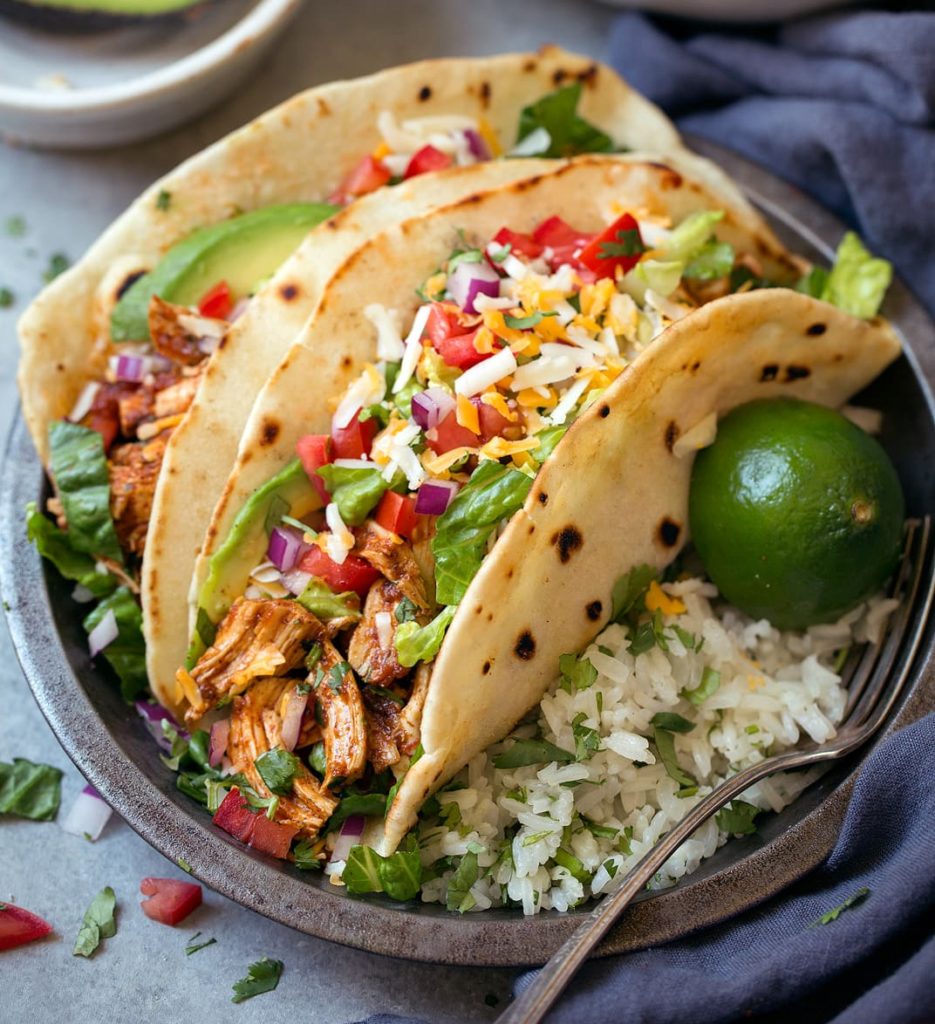 Salsa Chicken
This salsa chicken recipe from Cooking Classy is about as versatile as it gets and perfect for feeding a large crew of campers. From tacos to nachos, to bowls, and more, salsa chicken makes dinner simple, and the leftovers (if there are any) are just as delicious.
---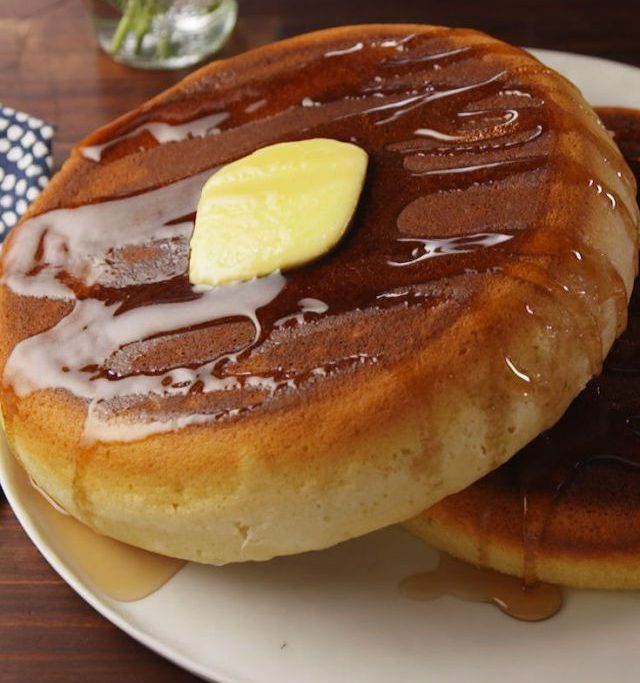 Giant Pancakes
Leave it to Delish to come up with this one. Giant Instant Pot pancakes take breakfast to a whole new level. But don't let these pancakes stop at breakfast. They make a perfectly filling dinner and can be topped with all kinds of fruits or sauces (or bacon). Delish!
---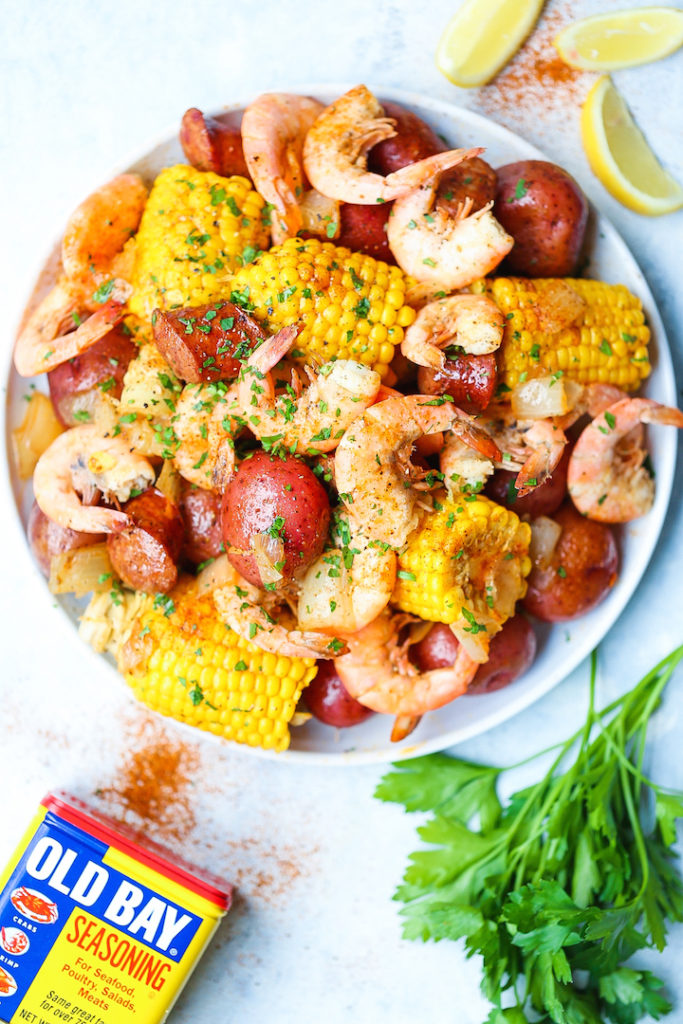 Instant Pot Shrimp Boil
A Shrimp Boil in six minutes? Can it be? According to Damn Delicious, it certainly can be, making this a perfect southern dinner that will take longer to eat than it will to make.
---
Instant Pot Mac and Cheese
Anyone who's camped with hungry kiddos knows the importance of a quick and easy meal that is sure to win them all over. Instant Pot Mac and Cheese from Pinch of Yum is versatile, delicious and just the right amount of yummy.
---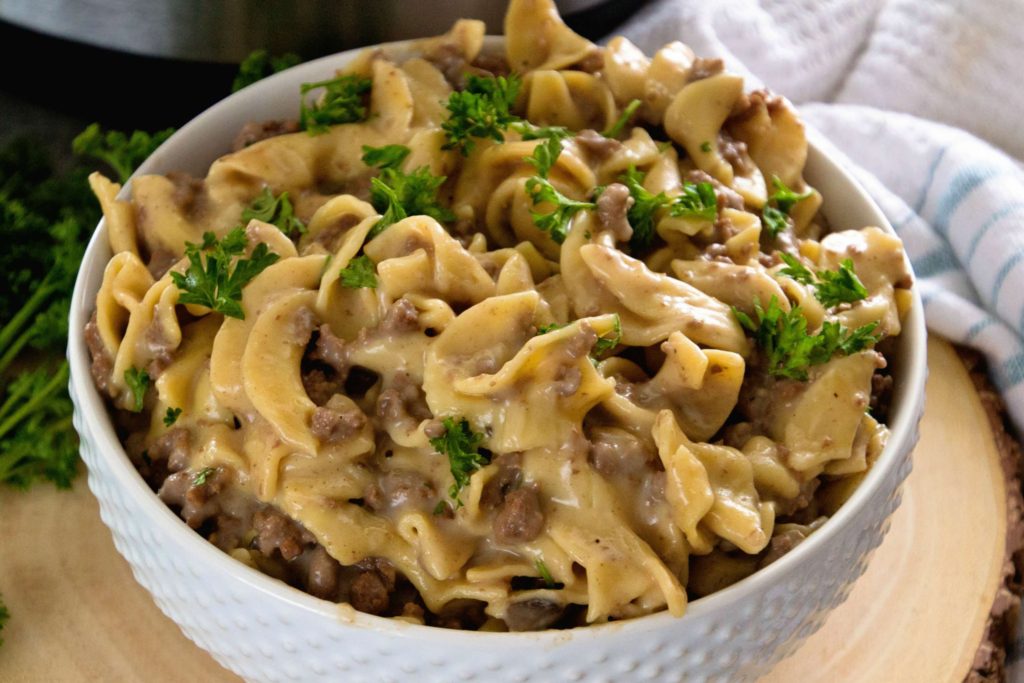 Instant Pot Hamburger Stroganoff
Love the idea of hamburger stroganoff, but would prefer to leave Hamburger Helper at home? Julie's Eats and Treats has an Instant Pot recipe that will have you skipping the boxed stuff from now on.
---
Peanut Butter Filled Instant Pot Brownies
Rich chocolate brownies and gooey peanut butter might be the best dessert on the planet, and The Typical Mom has the only Instant Pot recipe you'll ever need on the subject. Sharing is optional.
---
Want even more easy camping recipes? Check out these easy cast iron skillet recipes to find even more inspiration.