Join Jason and Abby of RV Miles as they share tips for visiting National Parks as part of the Full-time Freedom Week event taking place September 20 – 24th.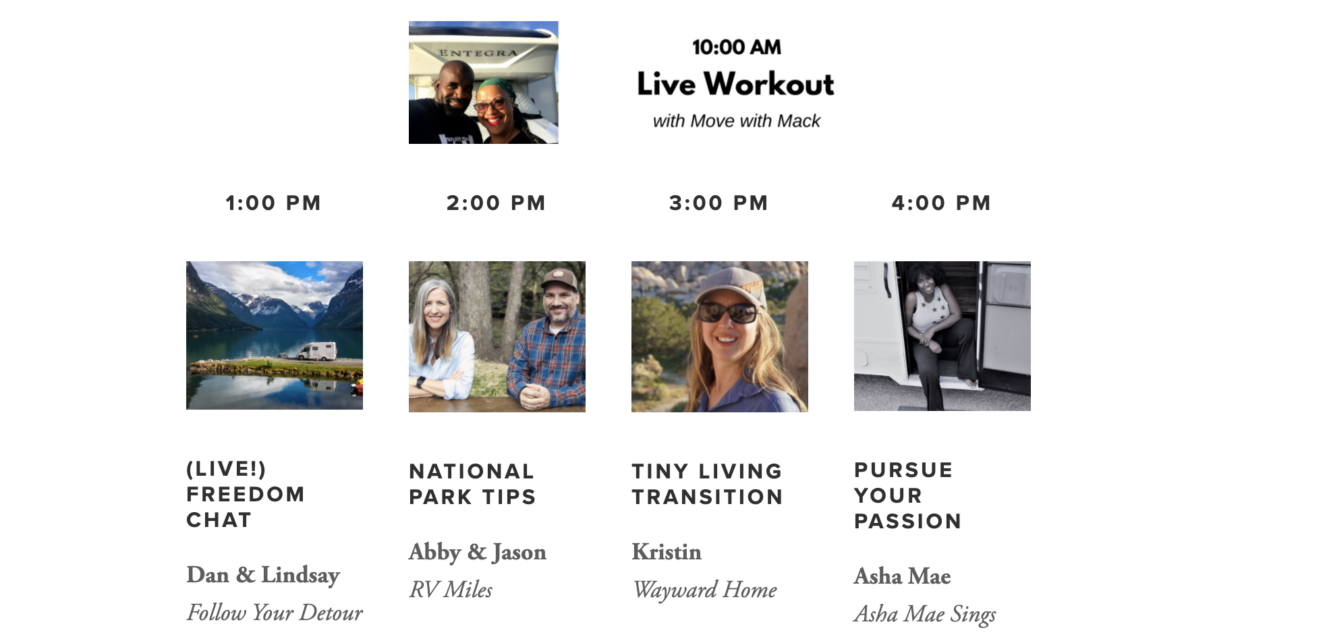 Join Jason and Abby on Tuesday, September 21st at 2 PM EST for "National Park Tips"

Featuring over 30 guest speakers including Demian Ross from Rootless Living, Jason and Abby from RV Miles, Earl from Black Folks Camp Too, Heath and Allyssa Padgett from The RV Entrepreneur, and more.
Full-Time Freedom Week is designed to give every RVer, regardless of their travel status, the information and resources they need to have a successful RV adventure.
Full-Time Freedom Week takes place online from September 20 – 24th. The event is free the week of with an option to purchase a discounted 30-day pass or lifetime pass.
To register for free, learn more about the event, or purchase your pass, click HERE.
---