As the RV industry pivots more toward off-grid, no-hookup camping, an Israeli company is set to solve one of the most difficult boondocking problems – water. How? By pulling up to 10 gallons of water from air every day.
Watergen will launch the world's first aftermarket water generator for recreation vehicles in 2022. It'll be available in select Camping World Stores.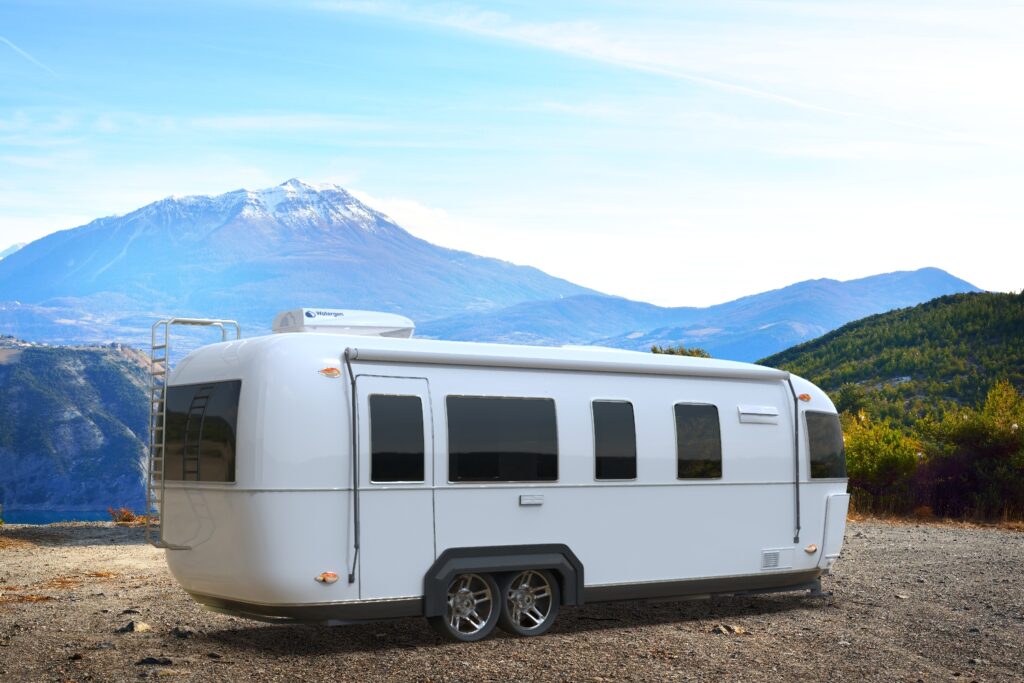 How Does it Work?
The Watergen ON Board harnesses humidity in the air to provide over 10 gallons per day of fresh. Clean drinking water – all completely independent of an external water supply or water hookup. The unit simply plugs into any 12V power source, either from batteries or solar panels. 
It's not a perfect solution – as it needs to be at least 59°F and above 20% humidity. However, that's well in the range of most daytime camping year-round in the U.S. No word yet on exactly how much power it will take or how much noise it might make. Regardless, getting water from air is going to be a great solution for a lot of people that like to get away from a city water source. The unit also heavily filters the water and even uses UV rays to kill pathogens.
Where to get the Device
The company unveiled the Watergen ON Board at Camping World's first Electric World location in Draper, Utah last month. The reveal was part of Camping World's annual investor conference. The device will also be available to manufacturers and dealers to supply stock or as an add-on to a new purchase.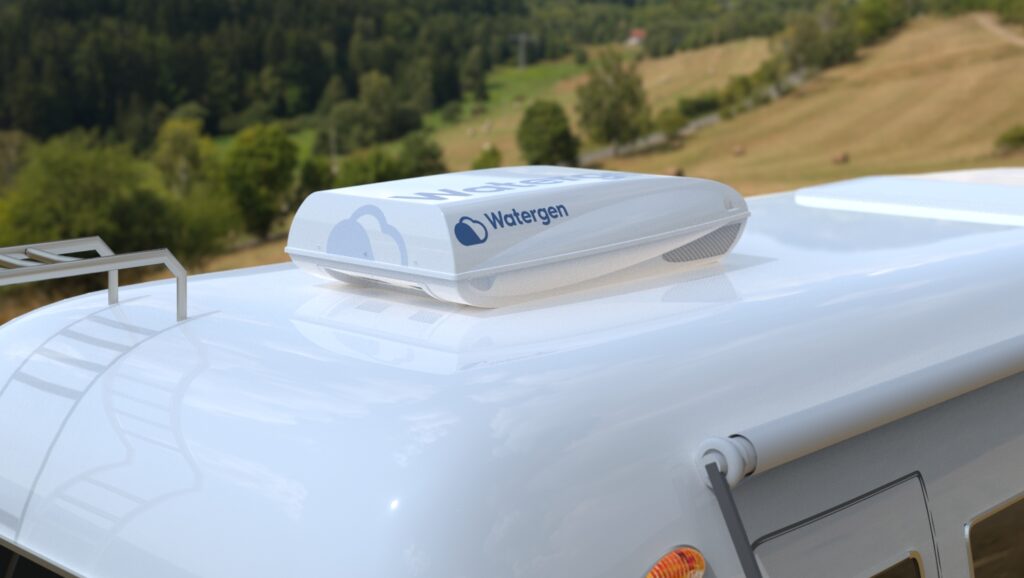 "Watergen is the global leader in Atmospheric Water Generation and this partnership with Camping World builds upon our vison of providing fresh, clean drinking water no matter where you are or where you are going," said Dan Clifford, President, Watergen Americas.