Have you ever been somewhere that felt out of this world? I can honestly say I've never had such an experience, or at least that was the case before we visited White Sands National Monument.
I don't know how else to describe what it is like to stand among those gypsum dunes. If it wasn't for the surrounding mountains and the fact that I could see my car in the parking lot, I'd swear I was standing on another planet, maybe even in a galaxy far, far away…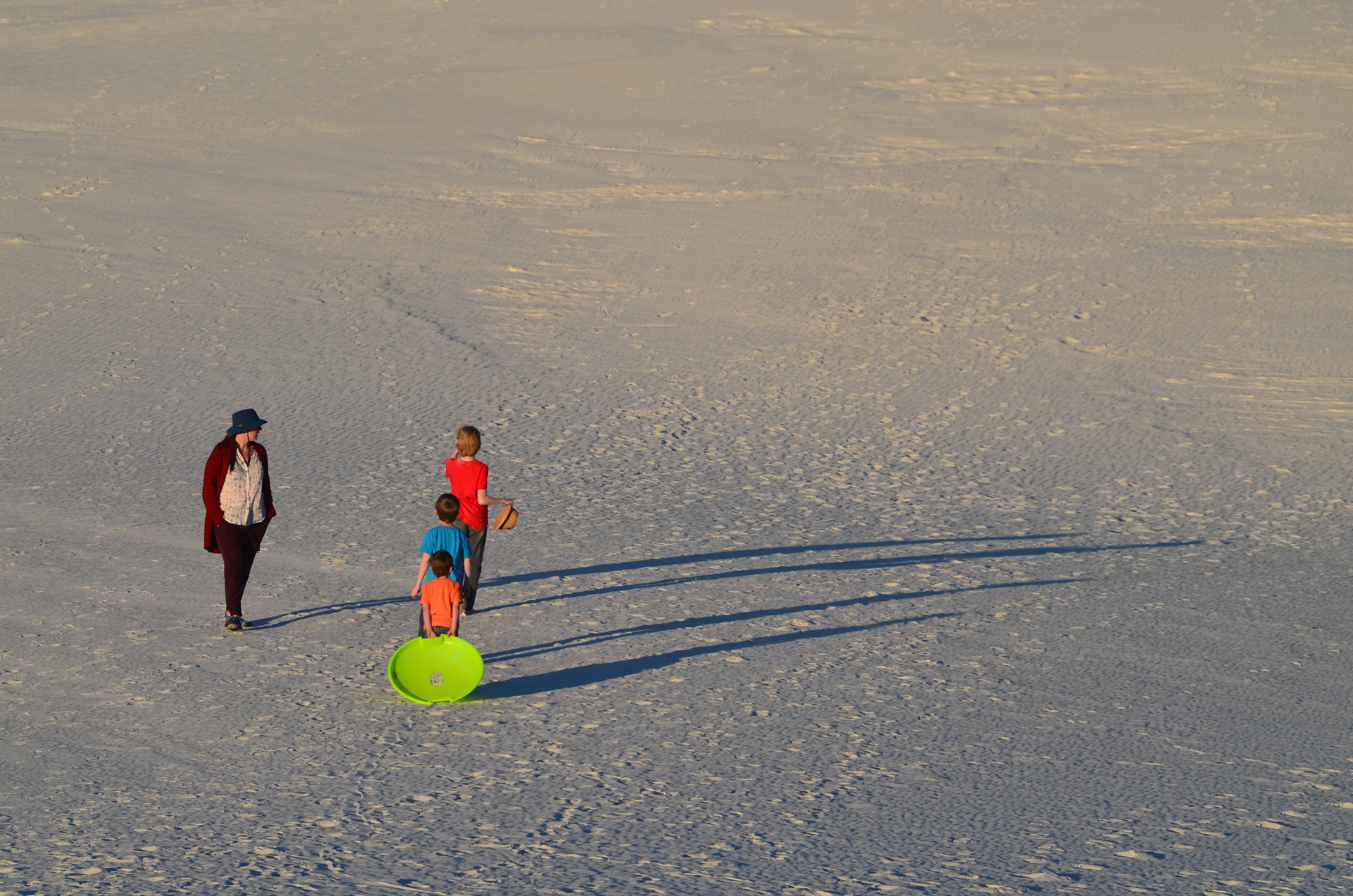 We spent eight days in the Alamogordo, NM area camping at Oliver Lee Memorial State Park and exploring White Sands National Monument, and outside of Jason's dental emergency, we had one of the overall best experiences we've had in New Mexico to date.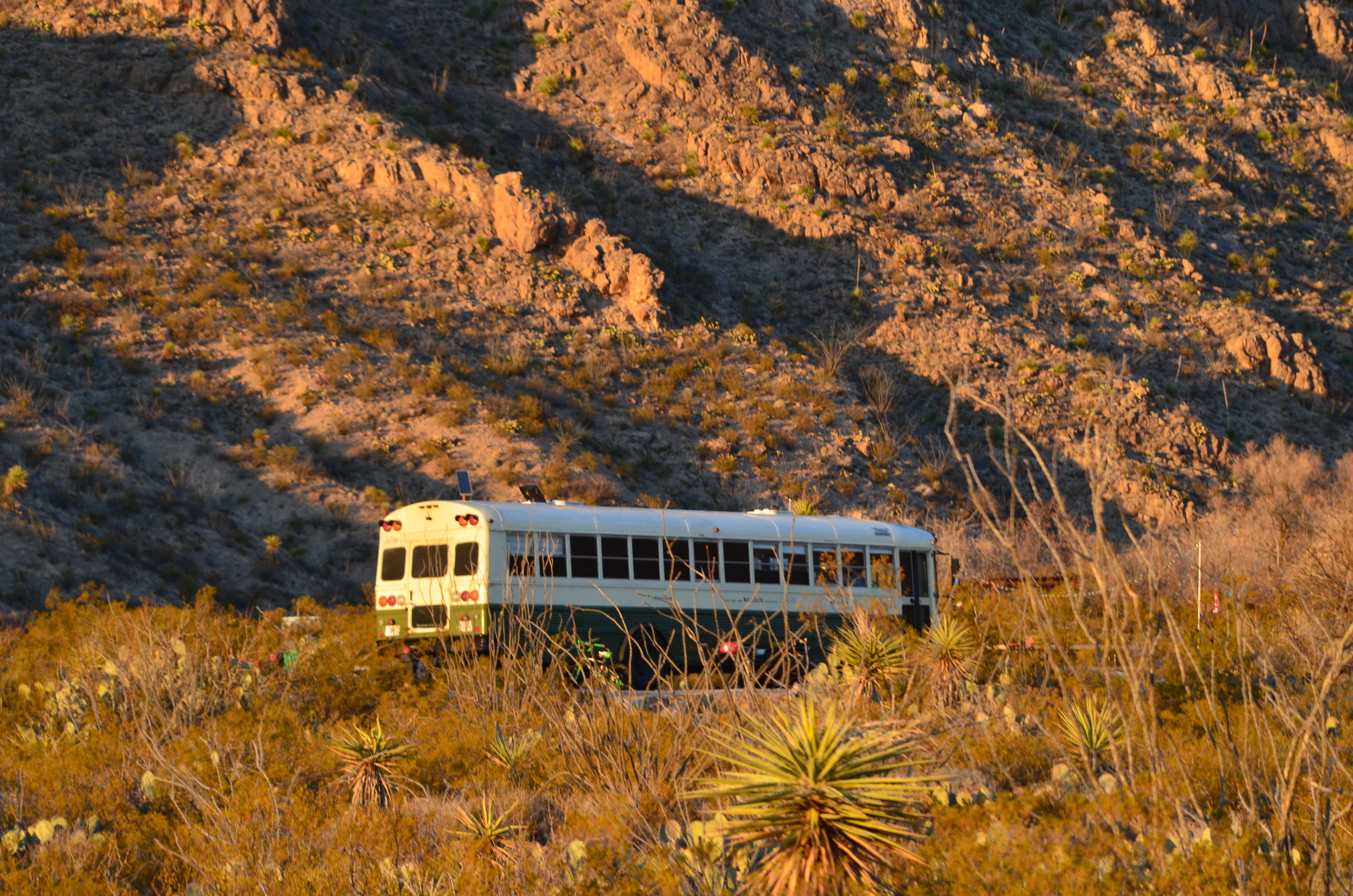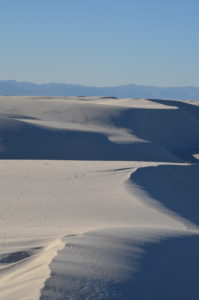 If you can reserve a site at Olive Lee, do, because they fill up fast. Impeccably clean bathrooms, friendly staff,  informative visitors center, and several hiking trails make up the State campground, offering plenty to do, plus the views of the Sacramento Mountains at your doorstep is pretty fantastic. We recommend touring the Oliver Lee Ranch that's about a mile drive from the visitors center and available by guide on specific days. Olive Lee was quite the character. The ranch is also the site of a 1970's Walt Disney B movie titled "Scandalous John." Some of the fake adobe structures still stand and Jack thought it was so cool that he was on a Disney movie set (gotta love that kid).
While many see White Sands as a one-and-done location we highly encourage you to stay a few days and get to know this National Monument better. There's plenty of places to picnic, various trails, even sledding (and for tips on sledding check out our YouTube video below).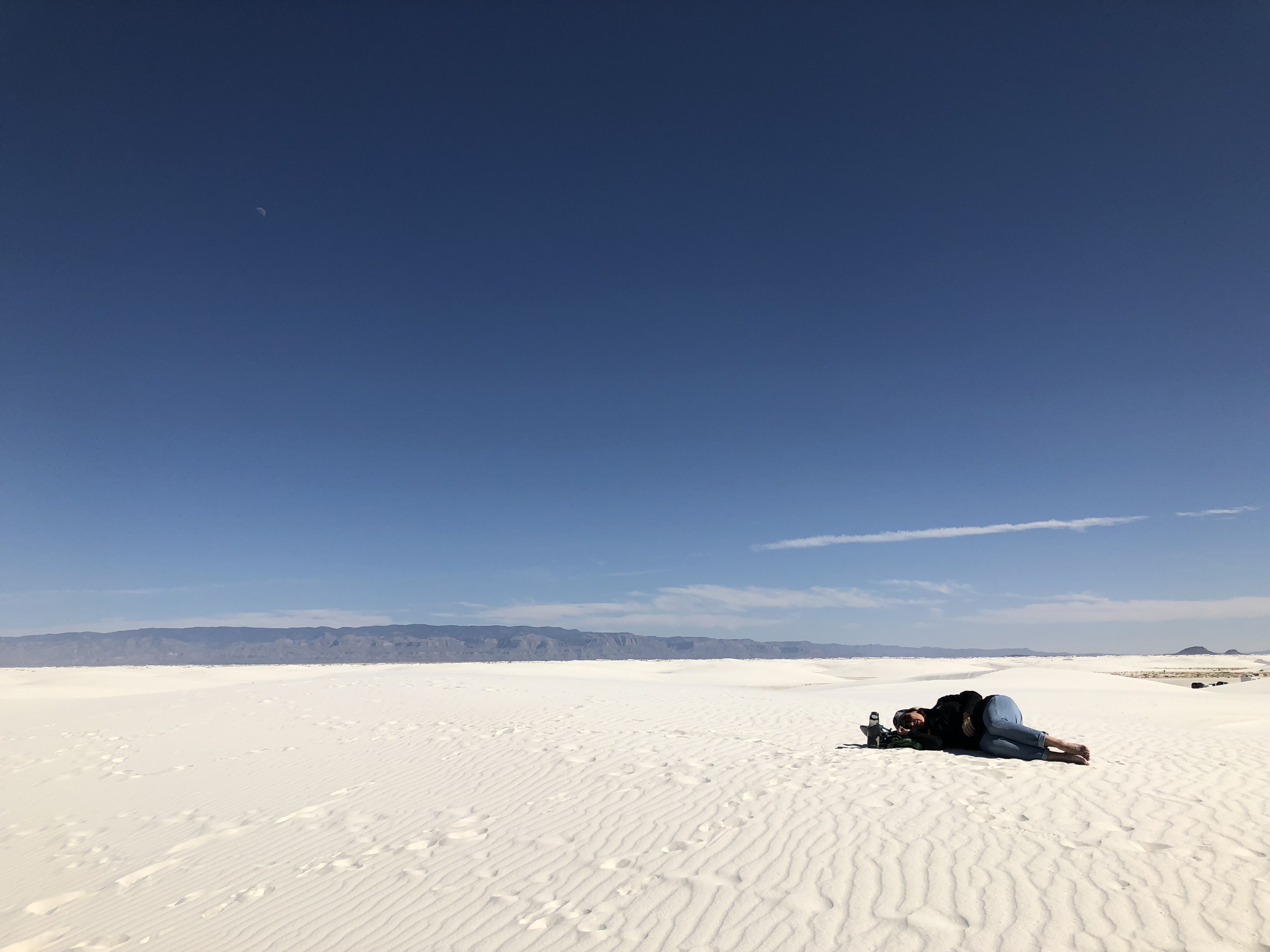 White Sands is also a great place to take a "parent nap" while the kids play. You know, the kind of nap where you are fully alert, ready to pounce at a moments notice, and still able to recharge a little because a) at least you're lying down and b) your eyes are closed. Yeah, I took that kind of nap on top of a dune and the only thing missing afterward was someone handing me a Starbucks.
Starbucks aside (don't' worry, Alamogordo has one), our latest YouTube video has all the fun details, and a few accidents too. (oh, Henry…).
You can also check out Episode 33 of the RV Miles Podcast for more "been there, done that" info on White Sands National Monument and Alamogordo, NM.
And if you're ever in the area and need a good dental recommendation, just let us know. Oh, and kids eat free at IHOP on Tuesdays.