By Abigail Epperson
If you've had a chance to read part one, you know we were in a bit of a predicament. Wander Bus was solidly broken down and we were looking at days if not weeks before she'd be ready to hit the road. We were sick, stuck in a motel, overwhelmed and in need of a place to stay.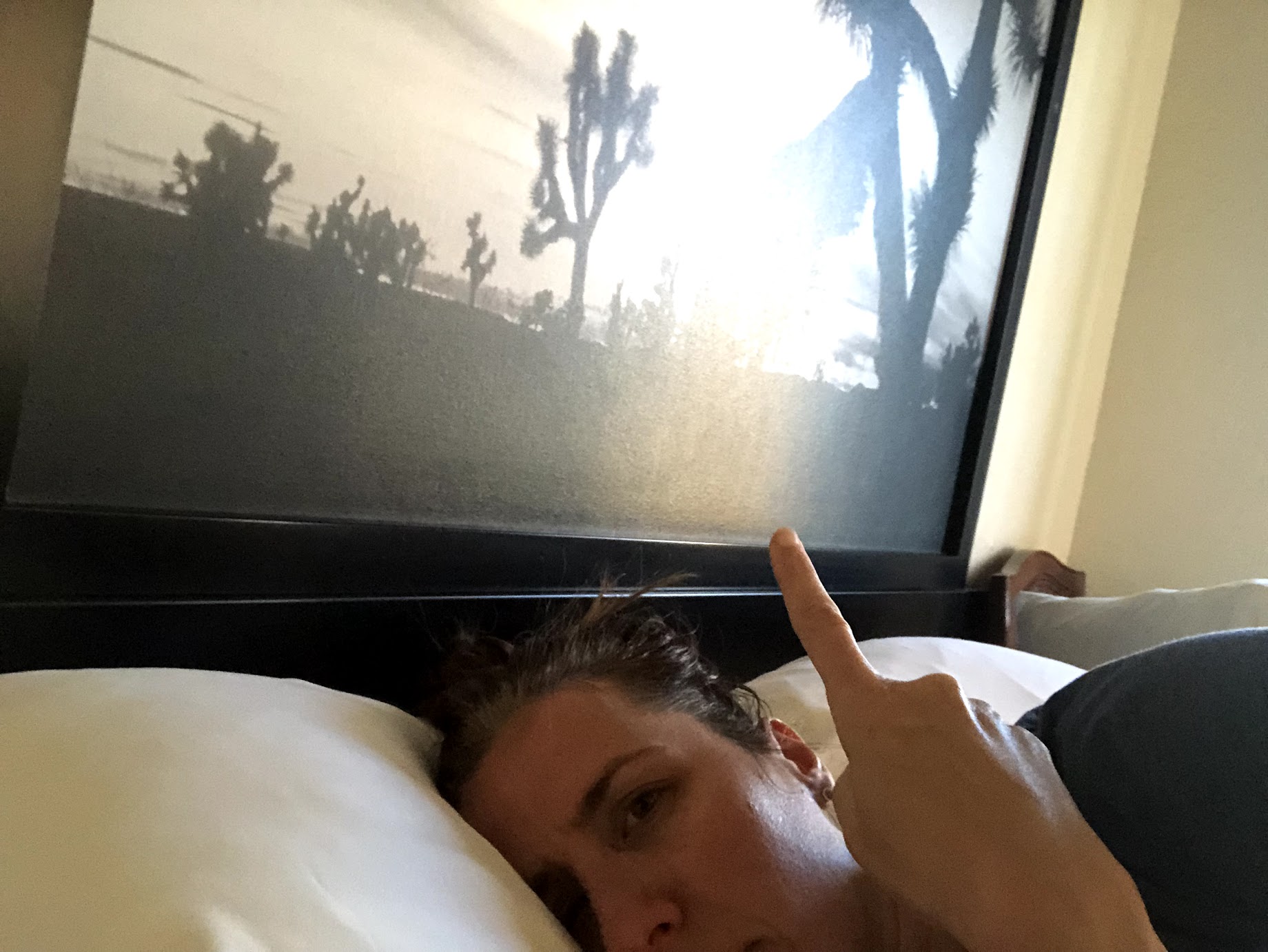 About as close to Joshua Tree as I was going to get. 
As is often the case, the universe has a way of pointing us in the right direction, reminding us that, even in the darkest of times, a light can always be found. For us, that light came in the form of a friend from high school who, prior to any of this bus drama, had reached out and offered her home should we want a quiet place to recharge. It was a gesture that, frankly, blew me away because I hadn't seen or talked to her outside of social media in almost twenty years.
So, knowing we were in it for the long haul, I humbly reached out to her on Facebook and asked if the offer was still available. She enthusiastically welcomed us into her home and since she wasn't going to be there during our time frame, we had the place to ourselves. I mean, really, what a gesture. I'm still floored by it.
Hearts lifted, but bodies still sick, we made the two-hour drive back towards L.A. and the comfort of our friend's home.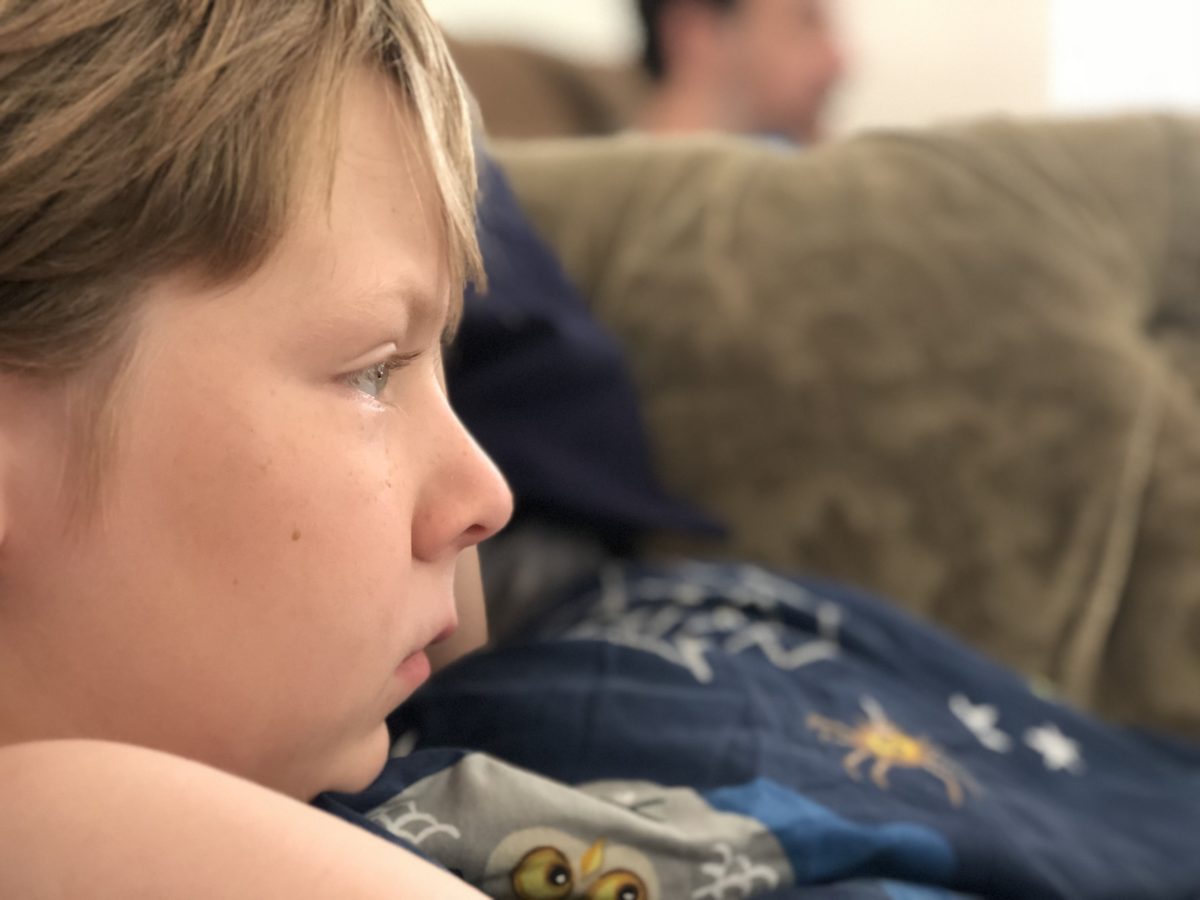 We were all exhausted. 
Settled in, we started to recover and to formulate a plan. We knew the right wheel spindle was somewhere and we knew we could get it for less than the original quote of $1,700, but where was it? Junk yard? Auto parts shop? Repair shop? 
Jason hunkered down with a list of places and began calling, and once again, the universe provided. The first shop Jason called had the part, and they had it for only $450. I think it took me a solid hour to pick my jaw up off the floor. However, it was Friday, and there was no way he was going to make it to the shop before they closed. It would have to wait until Monday, and every day without the part was one day longer the repair would take.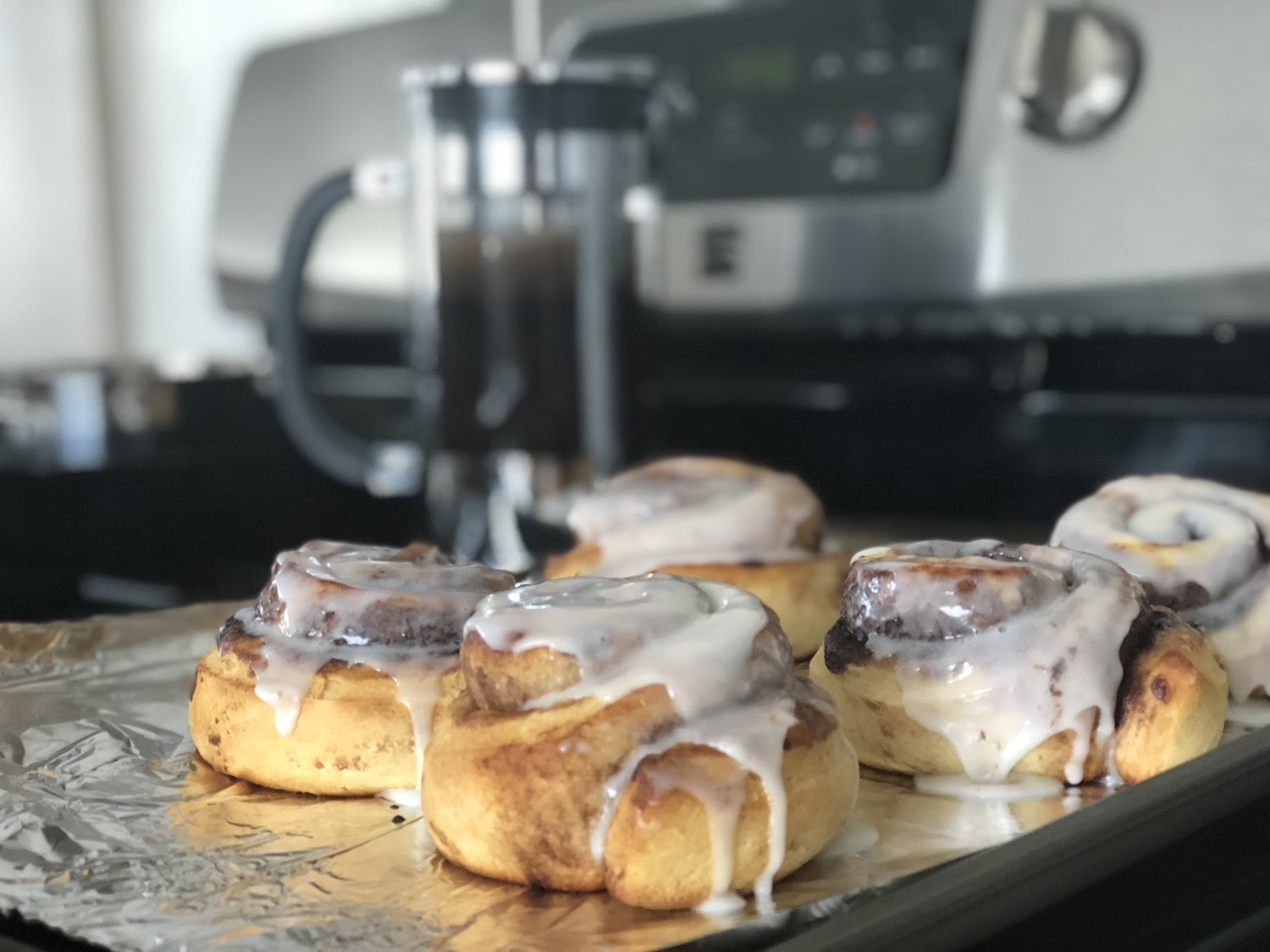 Coffee and cinnamon rolls assisted in the search. 
All in all the part and the necessary hardware totaled $860 total. Still a major chunk of change, but not nearly as crazy as the original quote. 
Part purchased, Jason made the 122-mile drive back to Joshua Tree and into the waiting hands of the repair shop. With Thanksgiving looming we had two choices once the bus was ready – a) Take our time and drive the 1,600 miles to Kansas City over the holiday weekend/following week, or b) spend the holiday weekend in L.A. with my brother and his family, and then book-it to KC in four days.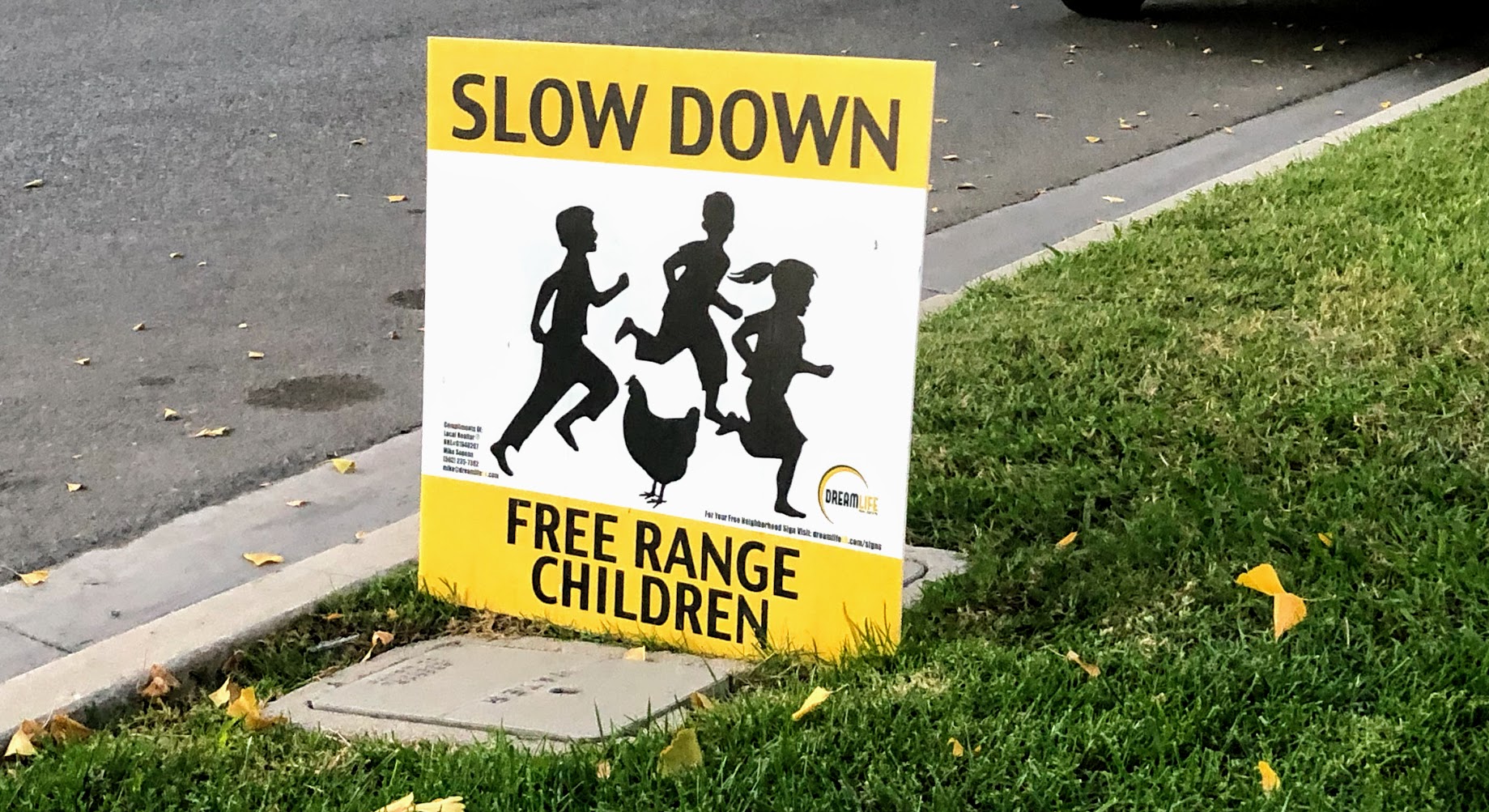 Love this neighborhood sign.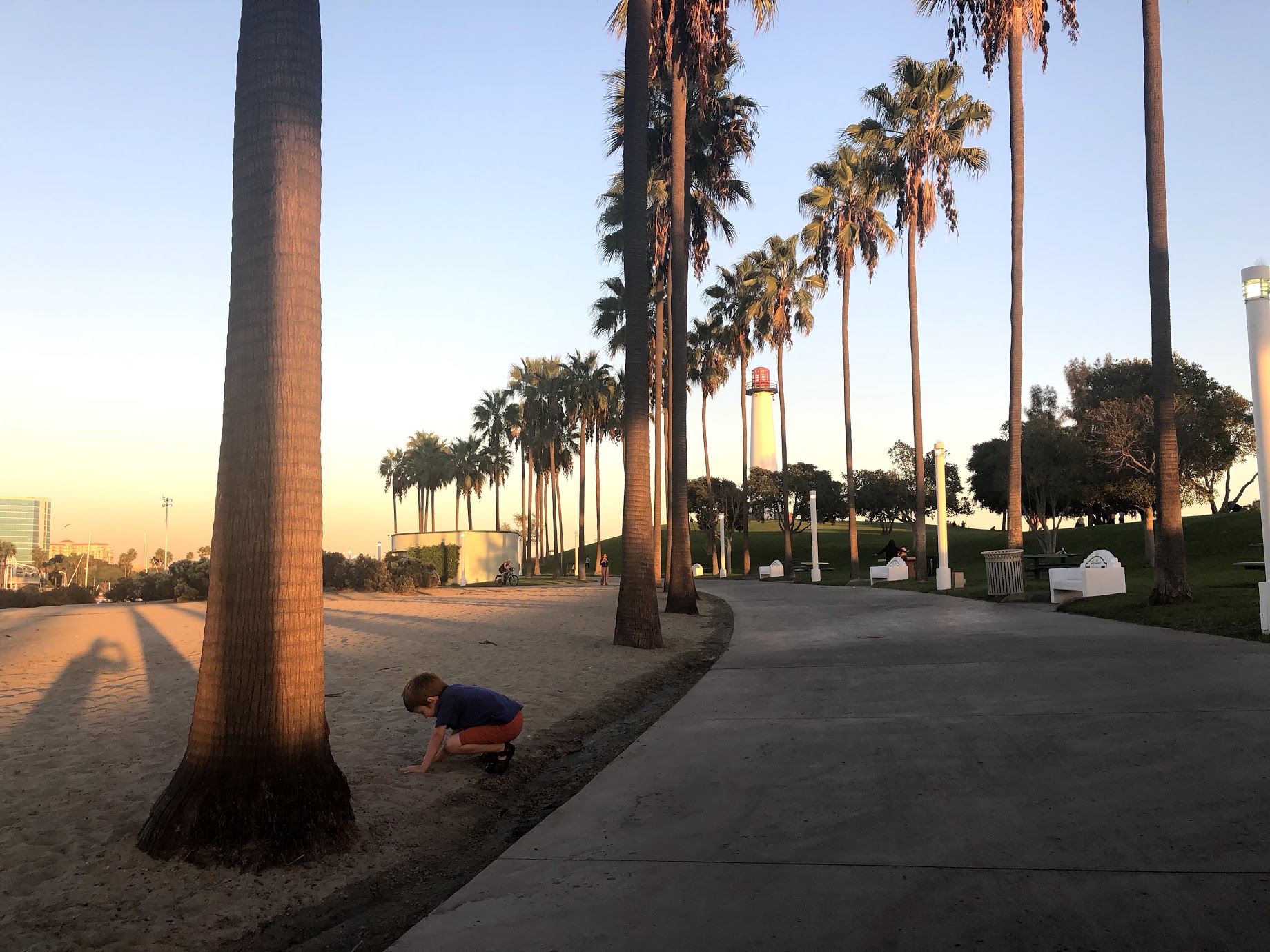 Finally healthy and able to enjoy time in Long Beach.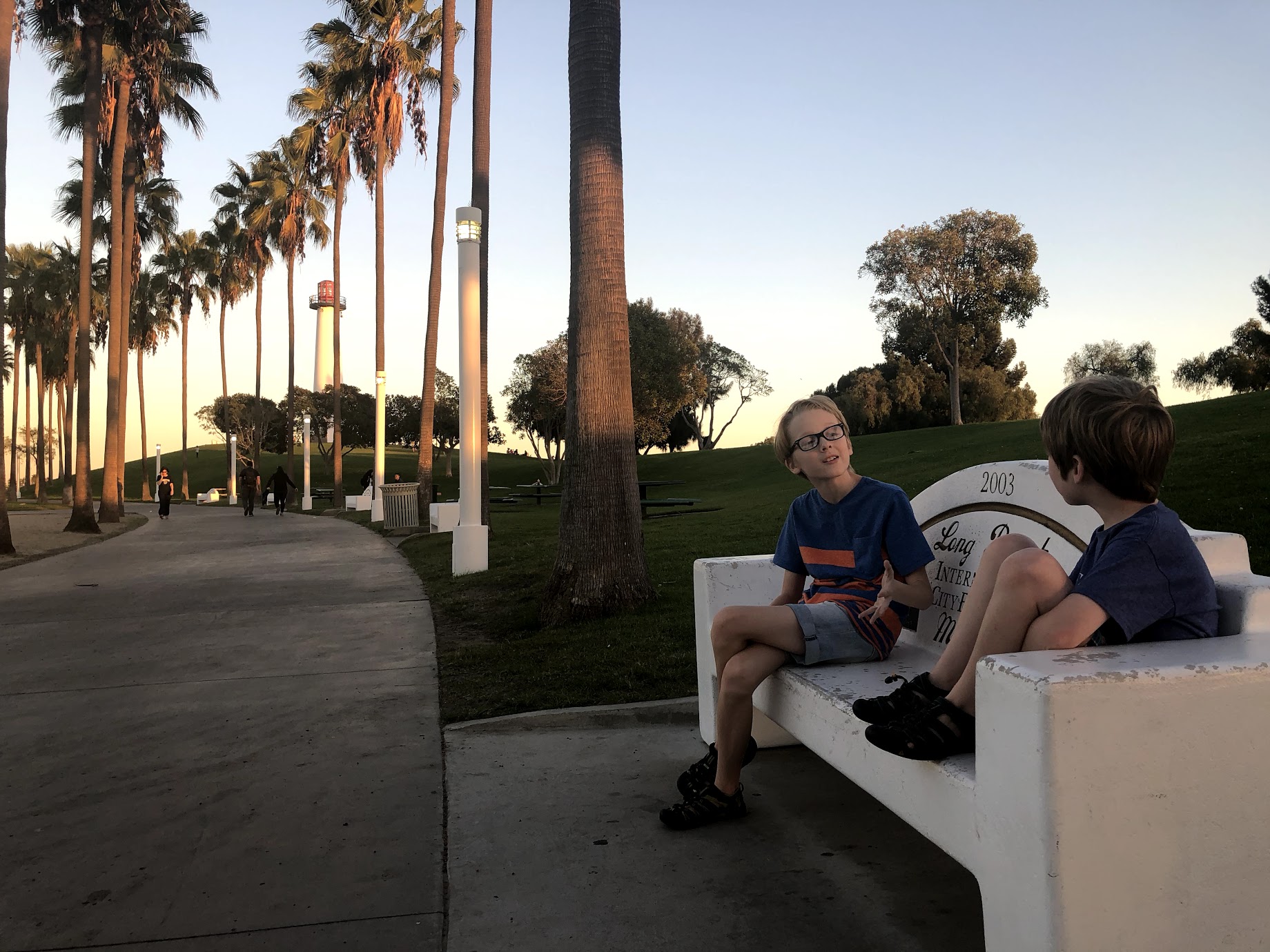 Talking Five Nights At Freddie's strategy.
Typical us, we decided to stay through Thanksgiving and make the biggest destination push in the shortest amount of time we'd ever attempted. Don't ask me what we were thinking.
Decision made though, we finally felt like we were in a good spot. Bus was being repaired, we had a warm home, beautiful weather, our health, and friends and family to pass the time with. The holiday season was festive and warm and filled with more pumpkin pie than one family should ever consume. It was nice to let the stress of the last few weeks melt away and enjoy some major baby snuggles with my little nephew.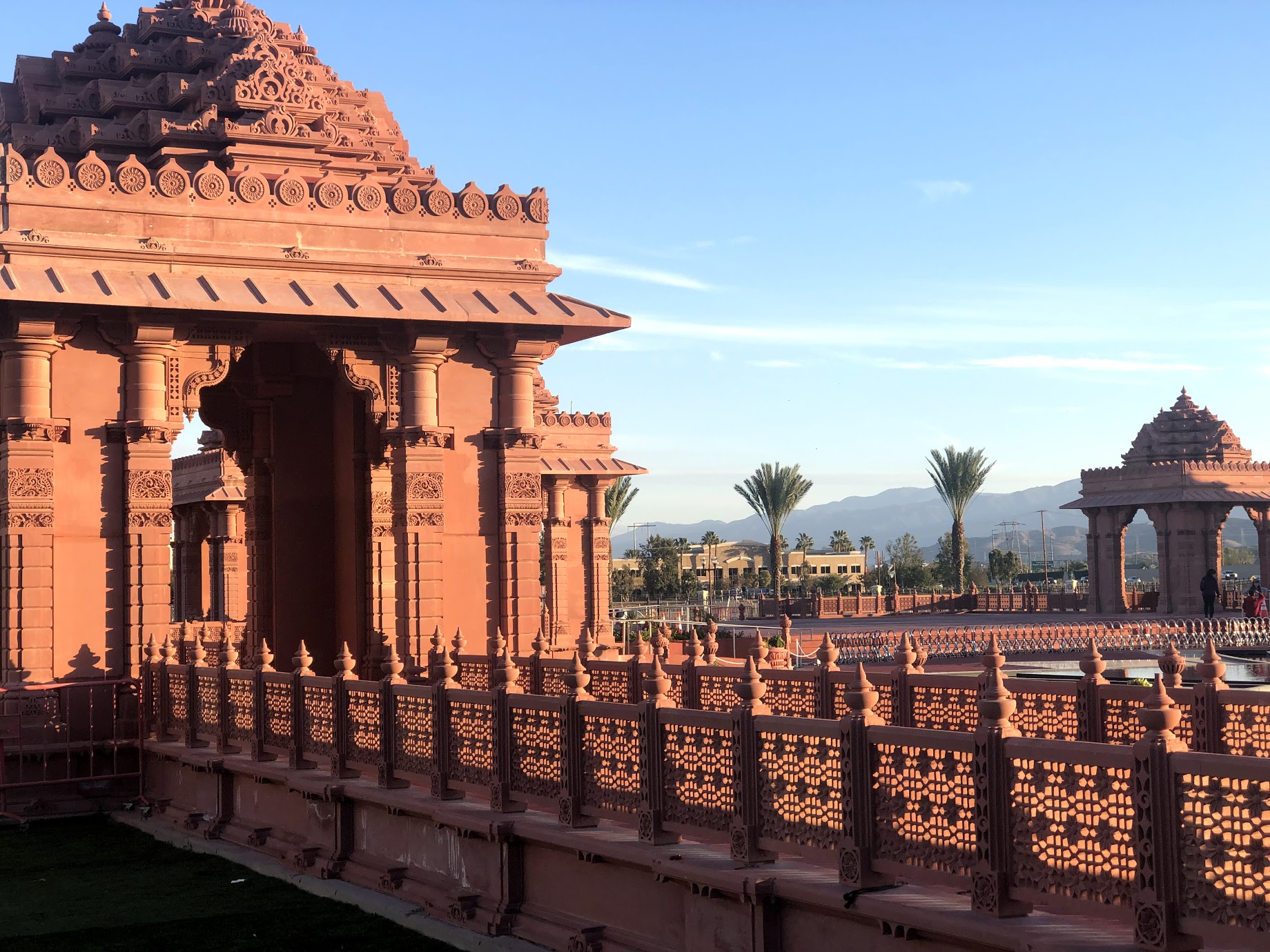 BAPS Shri Swaminarayan Mandir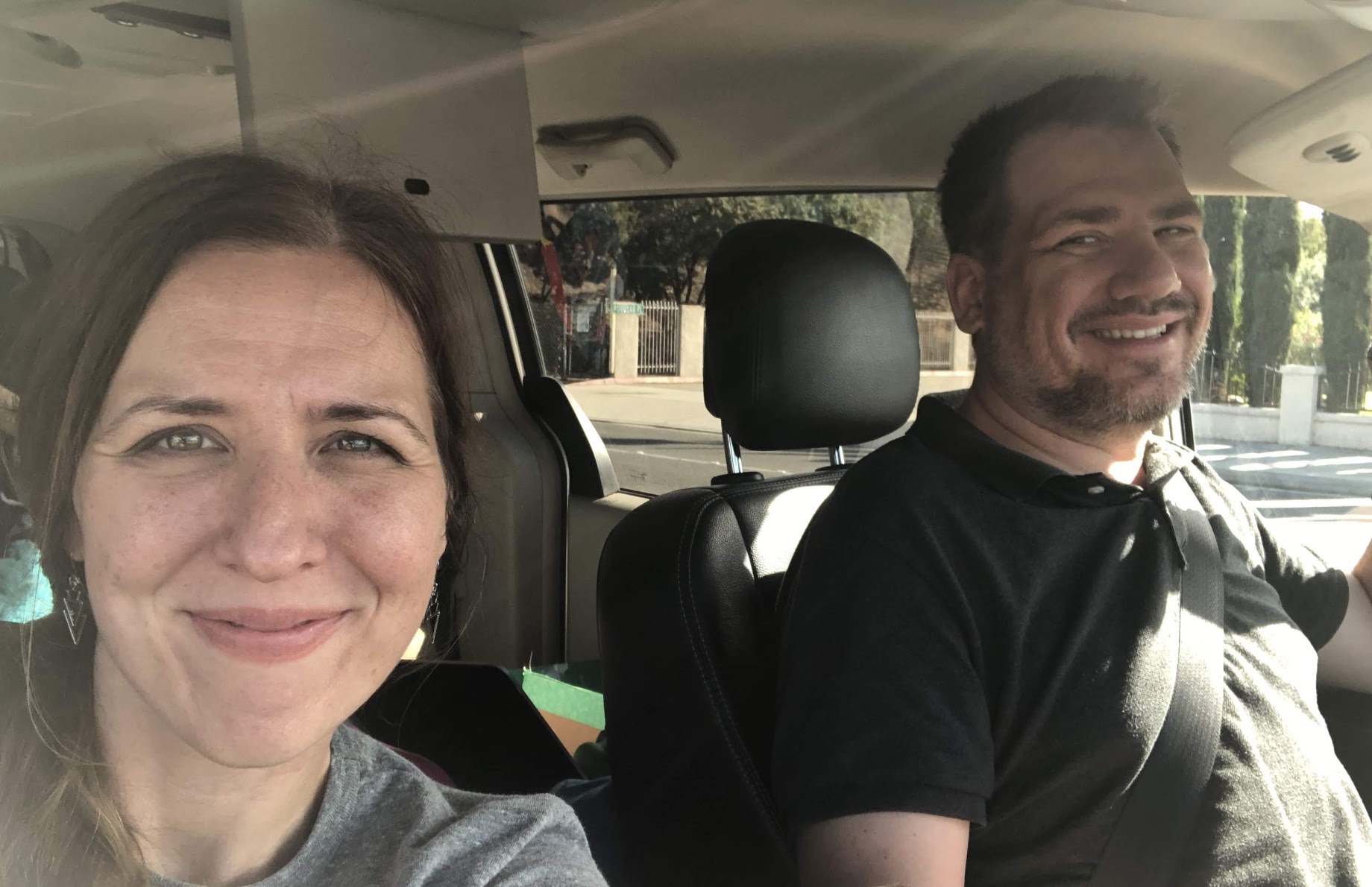 Happy Thanksgiving 
That Monday we hit the road. Picked up the bus, and started the very long drive towards the Midwest. We were happy to be home. Happy to be in Wander Bus and counting our many blessings.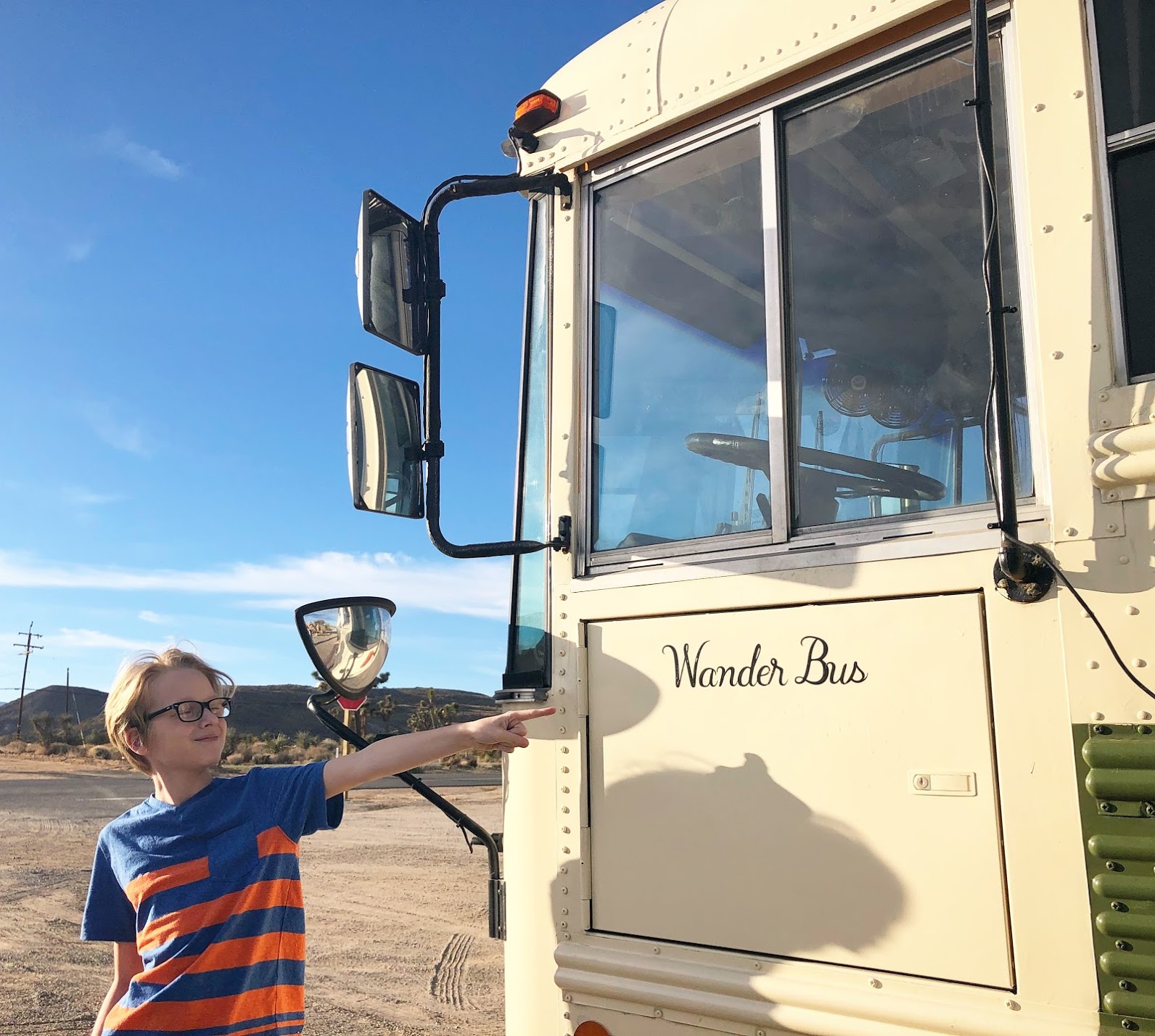 Home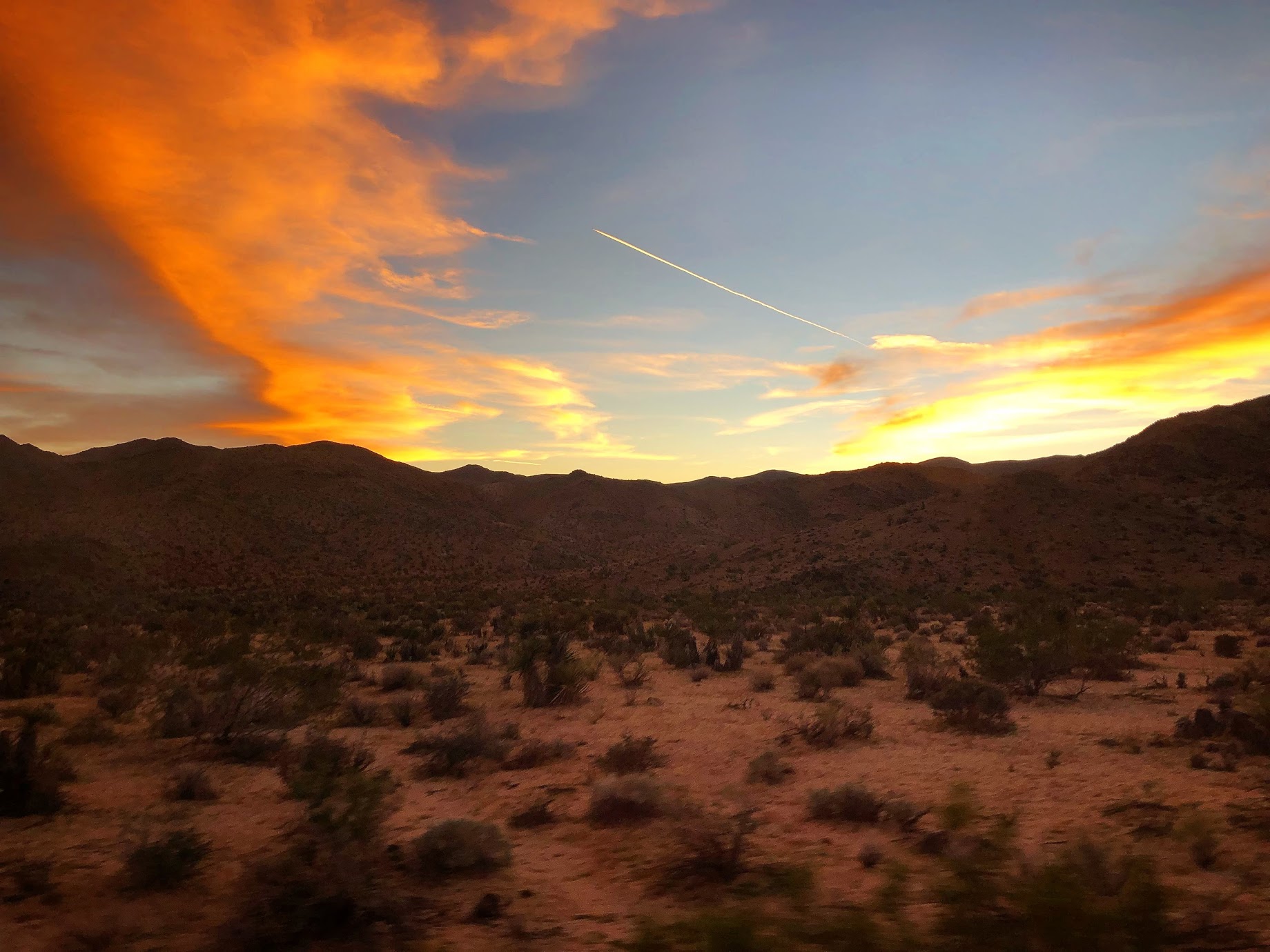 Driving through Joshua Tree 
Yet, little did we know, a traveling angel had come on board Wander Bus that day. Very soon that angel was going to make its presence know and ultimately save our family from a potentially fatal incident.