While differences among RV manufacturers lead to a wide variety in construction quality, it's almost universal that some components selected for an RV's assembly will be low-quality. Manufacturers will argue that these low-cost components help keep the weight down and the cost of the RV manageable. However, these six items will almost always have you running for the internet to find an RV upgrade.
Prefer to watch? We go through all six items on the RV Miles YouTube channel:
Top 6 RV Upgrades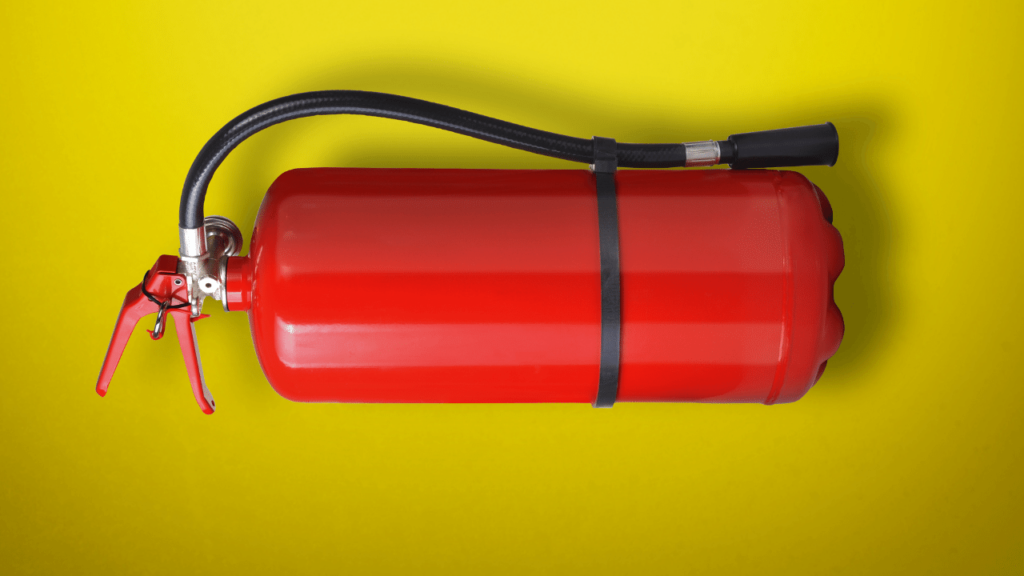 Stock RV fire extinguishers aren't enough
You've probably noticed that there is a small fire extinguisher by your RV's main entry door. Here's something important to know about it: that extinguisher will probably not put out much of a fire. In fact, it's not really even meant to stop your RV from burning down. RVs are legally required to carry basic fire extinguishers because they have electrical systems and usually have fuels like propane, gas, and diesel on board. In other words, it's to protect the area around your RV, not you.
That's why it's usually a "BC" fire extinguisher — meant for fuels and electrical fires.
We recommend having – and maintaining – three to five fire ABC fire extinguishers in your RV, which, in addition to putting out liquid, gas, and electrical fires, can be used on wood, paper, and trash. Put one by the door, in the kitchen, in the bedroom(s), and in an outside compartment. (Try these from Kidde).
They should be inspected and the contents shaken periodically (follow the instructions) to keep them in top shape. Also, they expire! Check the dates and replace or service when necessary.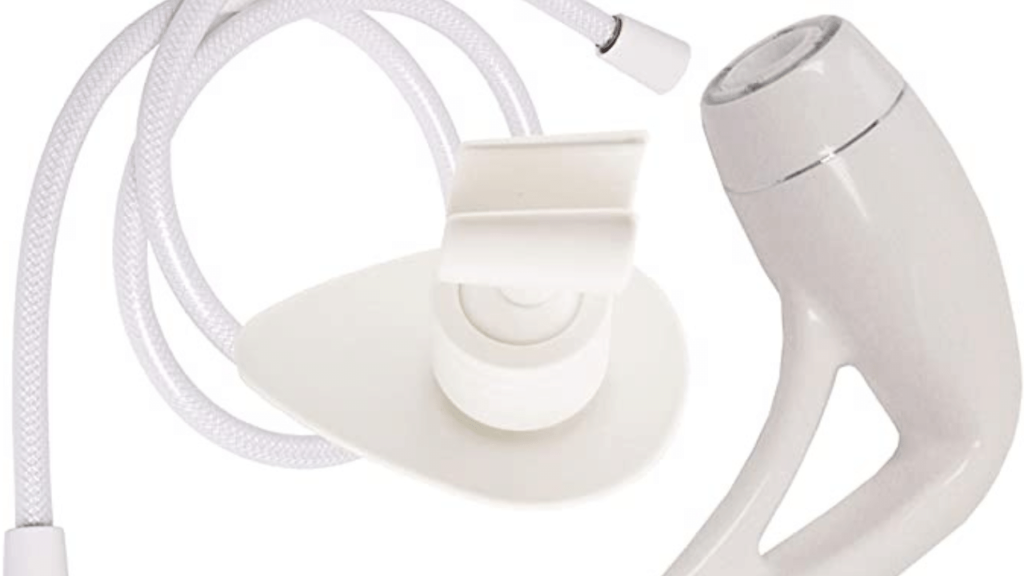 RV showerheads leave a lot to be desired
We do our best thinking while standing in a 100-degree waterfall. Unfortunately, that's never going to be the case in our RV! However, there is one simple, inexpensive way to improve your RV shower: a new shower head. We like the Oxygenics brand. Even with lower pressures in RV plumbing, the Oxygenics showerhead injects air into the stream for the feeling of increased pressure. This model also has a valve for ease of starting and stopping the flow without changing the water temperature when you're trying to conserve water from your tank.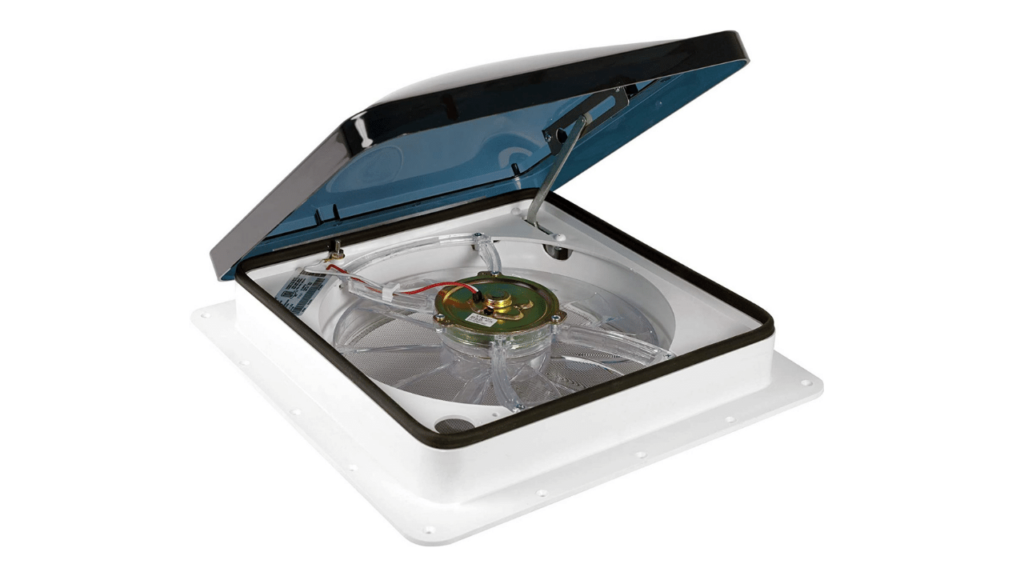 Upgrade your RV vent fan for more cool air
Not all fans are created equally. While they may all move air, some do it with small blades and low velocity, hardly enough to be truly effective. And you get a lot of noise in exchange for not much of a breeze. Two brands with terrific reputations, Maxxair and Fan-Tastic, are good choices to replace inferior fans that you may have received in your new RV. If the opening in your RV's roof is a standard 14", the replacement process is very simple. For best results, we recommend always including a vent cover so the fan can be used even if the weather isn't cooperating.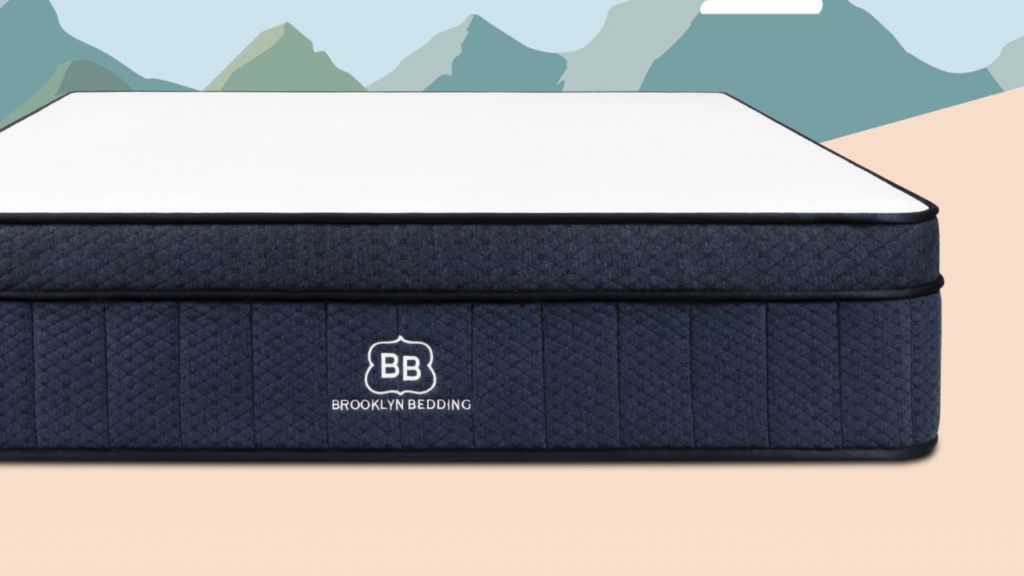 What are they thinking with RV mattresses?
While Fred and Wilma may have been perfectly happy sleeping on a bed of stone, most of us are more discerning. Someone forgot to tell the RV manufacturers. Our last new RV had a mattress with a built-in heating element, but it was like sleeping on a slab of granite. A mattress topper can help, but if you use your RV regularly, the best solution is to invest in a great mattress to make sleepy time as comfortable as possible. Brooklyn Bedding has several styles of real mattresses to choose from in those weird RV sizes. They're toxin-free and American-made in Arizona.
Save 20% off your purchase of a customizable RV mattress at http://rvmattress.com/rvmiles with promo code RVMILES. You must click the link and use the promo code for the discount to work.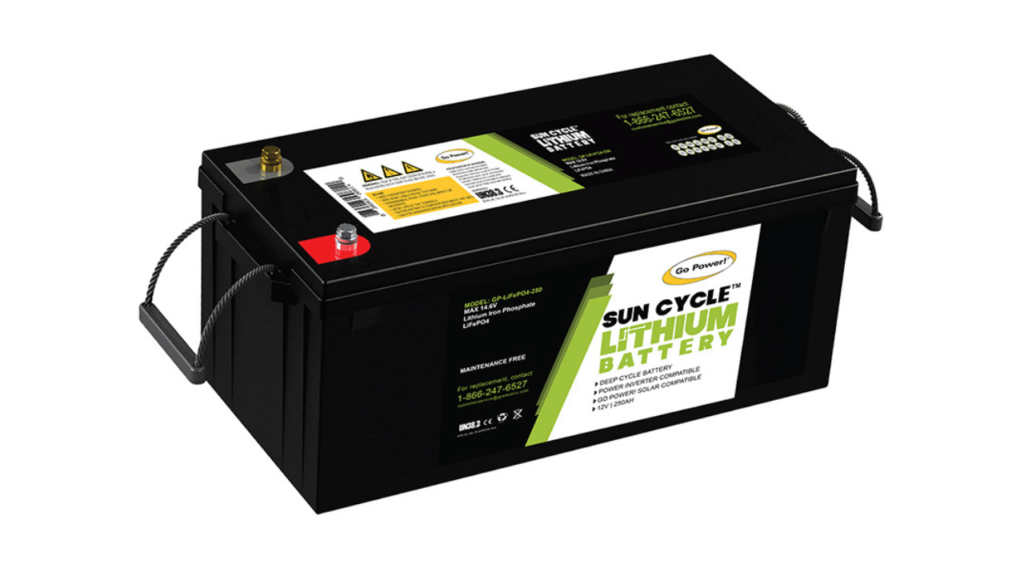 Stock RV batteries are low-quality generic
There are so many battery choices for RVs. Batteries are typically provided by the dealer, rather than the manufacturer. Ask your dealer before making the deal. A single, generic 12-volt flooded lead-acid battery is often included. In 2016 we requested the option of two, 6-volt flooded lead-acid batteries (golf cart batteries). These batteries require maintenance and come complete with the danger of spilling or spewing acid. Eek. A step up is a sealed, absorbed glass mat (AGM) battery. While the technology isn't terribly different, the AGM battery has the advantage of being sealed, so there is no maintenance required, nor is there the danger of an acid spill.
Lithium-iron-phosphate batteries are becoming more and more prevalent, with some manufacturers such as Keystone and Rockwood including lithium batteries with their solar-panel-charged power packages. Though they come with a higher price tag, lithium batteries have the advantage of being sealed (no spills or off-gassing), lighter-weight, and being able to be discharged to about 80% (as opposed to the 50% limit of lead batteries). A lithium battery can also have a life expectancy of up to 40 times that of a lead-acid battery; this could be the last battery you'll ever need.
With the increased interest in boondocking—or camping off-grid—solar panels and long-lasting, reliable lithium batteries are becoming ever more popular choices for RVers.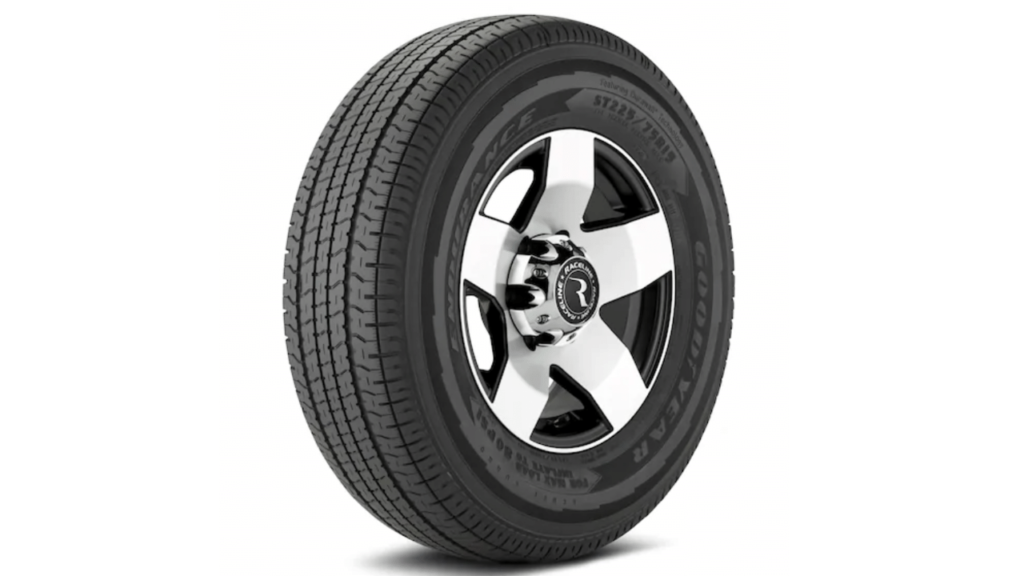 RV trailer tires are a huge safety issue.
You may have heard some not-too-polite terms for tires that tend to come standard on many RVs. They are often manufactured overseas to low standards, and barely meet the weight rating of the RV they carry. Travel trailers and 5th wheels, in particular, are often equipped with low-quality tires. While meticulous maintenance and monitoring can help prevent disasters, it's a good idea to upgrade your tires. Consider Goodyear Endurance or Carlisle brands, and possibly jumping up a load range. Just make sure your rims can handle the PSI. Their max is stamped on them.
Bad tires are a serious safety issue that is not worth saving a few dollars. Class A motorhome owners are in luck, those are usually equipped with quality RV tires.
What's your favorite RV upgrade?
Have you changed any of these items in your own RV? Do you have suggestions for other items that almost always need to be replaced? Join us at the RV Miles Facebook Group to share what you've done with your own RV.  Check out all our RV life articles here.