Snowbirds are finding more ways to explore the area surrounding Yuma, Arizona, long a popular winter home for RVers, as more and more leave their rigs behind to strike out into the desert in an all-terrain vehicle.
"It's getting more popular every winter," said Robert Rolle, who co-owns and operates Rolle's Lynda Vista RV Park in Yuma, where he's seeing an uptick in the number of Snowbirds who arrive in town with off-road toys like RZR sport side-by-sides, ATVs and UTVs.
Troy Knoch, who has spent the past nine winters at the park in a 36-foot fifth wheel, has built a group of fellow RZR enthusiasts who join him on weekly tours of the backroads of Arizona and California seeking out remote canyons, abandoned gold mines and long forgotten ghost towns. "Sometimes, we see lots of mountain sheep and wild burros," he said.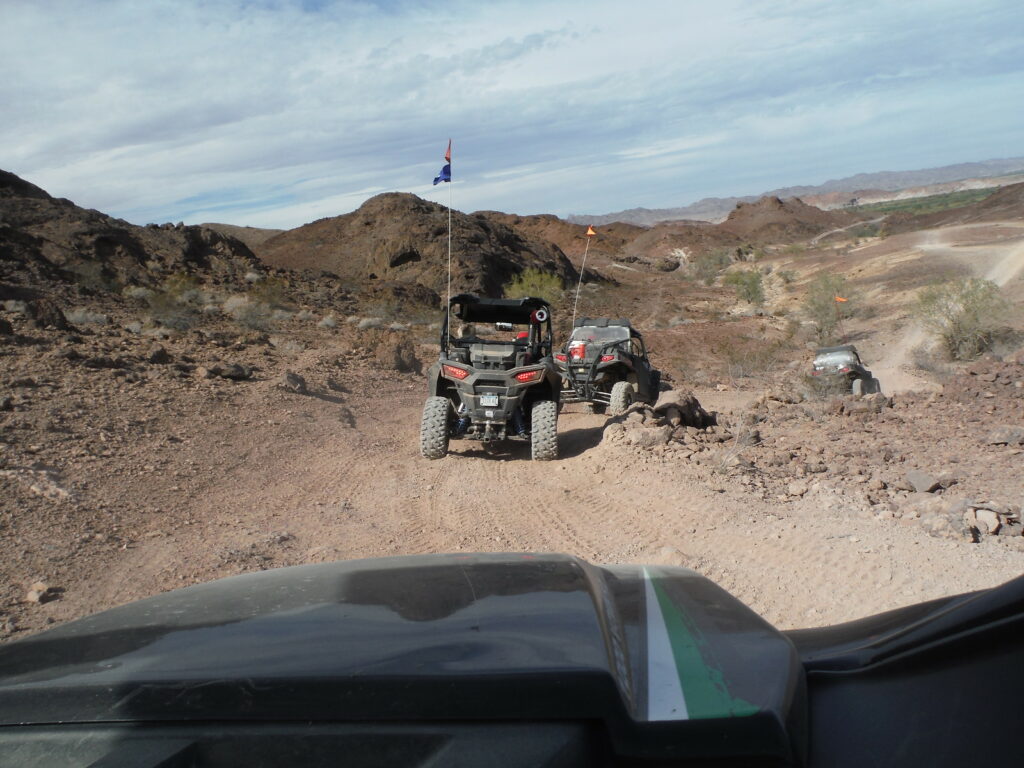 Knoch also organizes monthly nighttime rides into the desert. "We'll load up with hot dogs and buns and leave the park about 4:30 in the afternoon. When we find a place we like, we'll set up tables and chairs, start a fire and have a good feast. Then we ride back in the dark," he said.
Western Sands RV Park has its own group of off-roaders, often led by Dennis Cameron, a New Hampshire native who has lived in Yuma for 25 years. Cameron said many Snowbirds are drawn to southeast Arizona because of the recent creation of the Arizona Peace Trail, a 650-mile loop of off-roading trails and roads throughout the Sonoran Desert. In November 2016, Arizona State Parks voted to fund the trail which is now one of the longest signed and mapped OHV trail systems in the United States.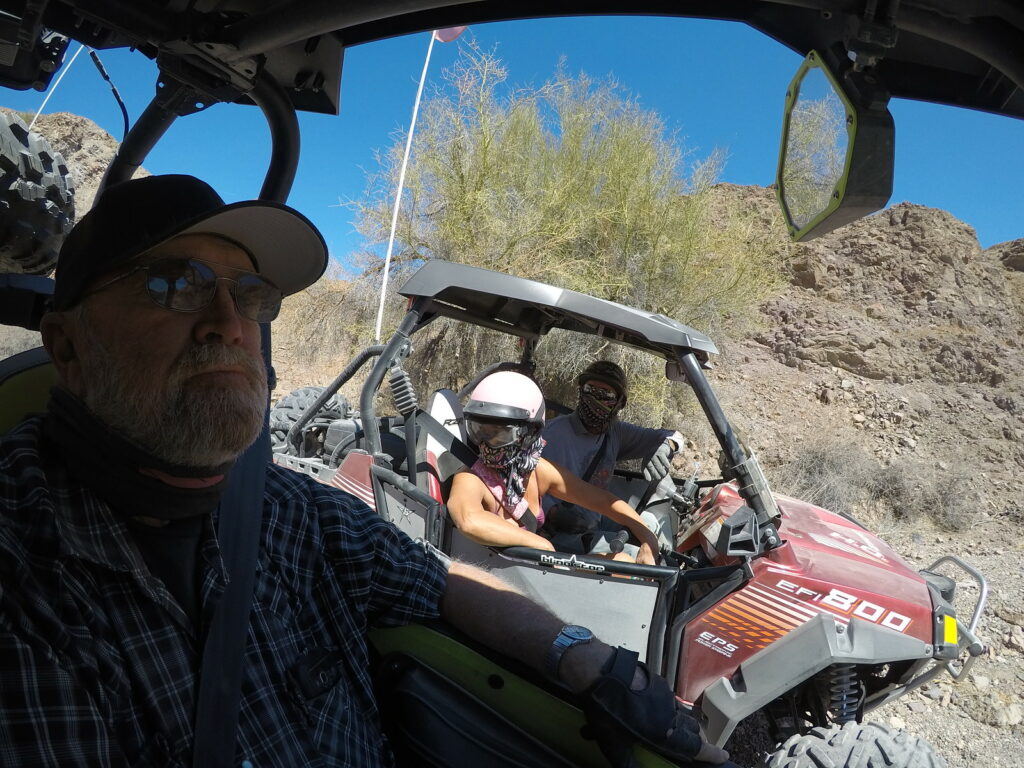 "You can make it into any kind of adventure you want," Cameron said, adding that he sometimes takes groups on overnights eastward to Ajo, a tiny town near Organ Pipe Cactus National Park. "There are many pretty areas to explore in the desert," Cameron said, adding, "If it rains, in the spring the desert will be filled with beautiful wildflowers."
The increase in popularity of off-road adventures is partly due to the advent of the popular side-by-side off-highway vehicle which now outsells traditional ATVs. With as many as six cushy seats and roll bars, side-by-sides allow people to off-road in a little more comfort, and with one driver. Some are even road-legal in places, making them an ideal adventure vehicle to strap into your toy hauler.
Find places to camp in Arizona at GoCampingInArizona.com.