The Southwire company has upgraded its Surge Guard RV Power Protection lineup with new products and features, including wireless communication technology. Other innovative features of the new products include elevated ground protection and load side open neutral protection, backed by Southwire's limited lifetime warranty and connected equipment coverage.
"Our goal continues to be providing the highest level of electrical protection for RV owners," Southwire's Director of Sales, Mobile Power & Electrical Safety, Bobby Raatz said. "These products offer several new benefits to our customers, that protect not only their RV but the electrical equipment they use inside."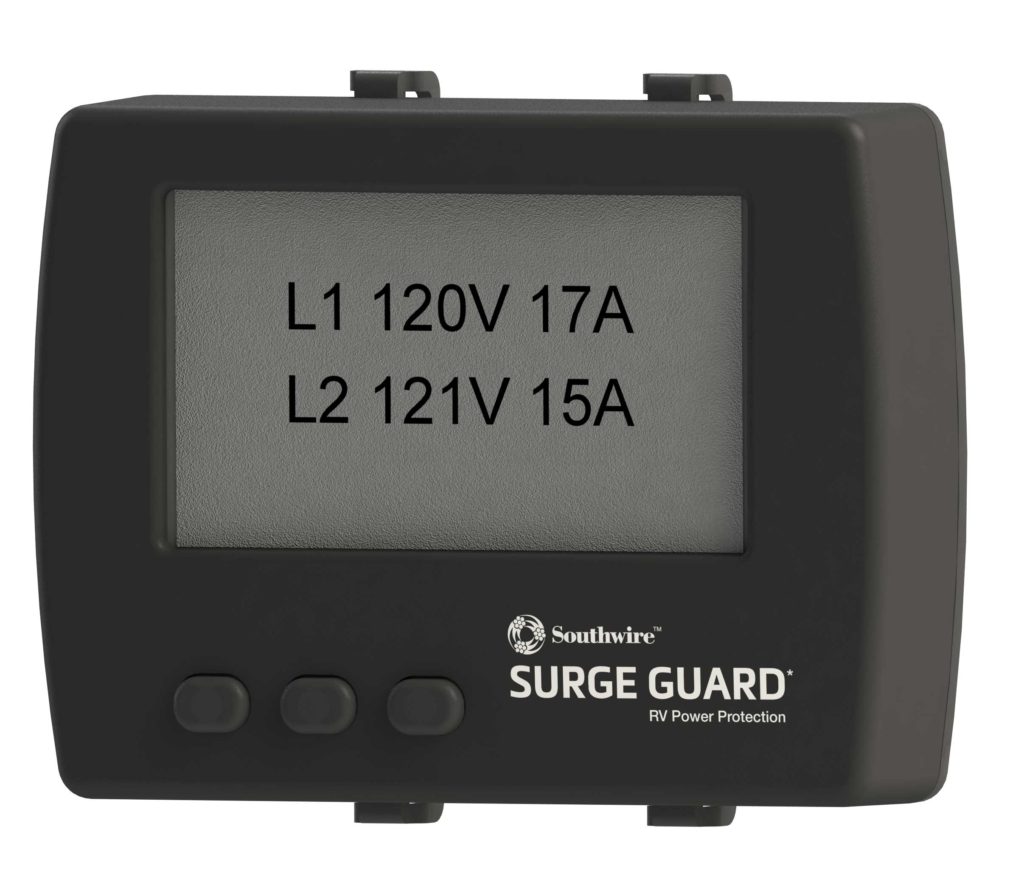 Southwire is introducing four new products, beginning with the Southwire Surge Guard 44380 (30amp version) & 44390 (50amp version), which include fully enclosed receptacle covers for protection against rain and snow. They're both UL and cUL approved, with a limited lifetime warranty and coverage for equipment connected to the devices.
The Southwire Surge Guard 34931 (30amp version) and 34951 (50amp version) offer low- and high-frequency protection, elevated ground line current protection, RV side electrical protection, and the same lifetime warranty and connected equipment coverage. The 50amp version also includes high neutral current protection and load-side open neutral protection. But the big feature of these two devices are the LCD screen and the optional wireless display for monitoring inside the RV.
All four devices will protect RVs from problem campground electricity, including reversed polarity, voltage spikes, and overheating plugs and recepticles.
For more information, visit rvpower.southwire.com.