Studies Show 12 Million Camping Households Will Snowbird This Year
Snowbirds — mostly retirees and 55+ active adults who migrate south to a warmer climate during the winter season — are moving forward with their annual migration. The ongoing pandemic is causing little impact, says a study from 55places.com.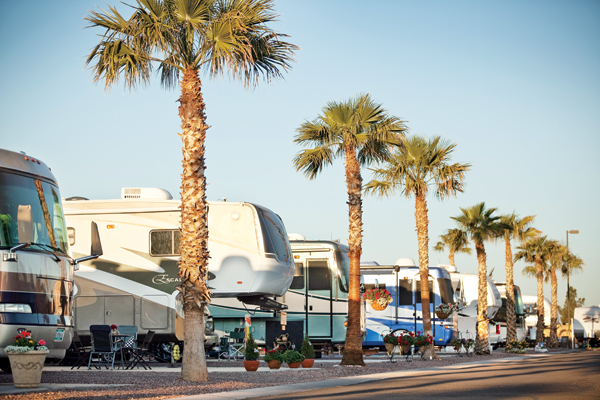 What's more, research at Kampgrounds of America (KOA) projects that 12 million households – 31% of active camping households – plan to snowbird camp this winter. A clear indication that the popularity of camping will continue through the winter of 2022.
An estimated 2.4 million active households will spend three or more months snowbird camping. Another 9.6 million will take shorter snowbird trips of one to two weeks. KOA says 9% of camping households are projected to try snowbirding for the first time.
Where Are They Going?
When asked about travel destinations, Florida was the most popular response. 63% of snowbirds plan to migrate to the Sunshine State in the coming months. Other popular destinations include Arizona (13%), South Carolina (5%), Texas (5%), and North Carolina (3%).
Canadian Snowbirds
"In addition to looking at overall snowbird business we've been particularly interested in Canadian travel," said Toby O'Rourke, President and CEO of KOA. "Prior to the opening of the land border, our research indicated that 16% of Canadian snowbirds were still planning to travel south, while another 16% were taking a 'wait and see' approach. With the change in travel restrictions, we expect even healthier Canadian business. While the overall incidence of snowbirding is lower among Canadians, we are happy and ready to see the return of these guests at our campgrounds."
According to KOA's latest projections, 55.9 million households will camp in 2021, compared to 48.2 million in 2020. An estimated 7.7 million households will camp for the first time this year. Adding this figure to last year's staggering new camper number, 17.8 million households will have joined the camping lifestyle in 2020 or 2021.
Check out 55places.com or the KOA Pressroom October Edition for more.