Save $10 on Togo RV Plus with this coupon code from RV Miles.
If you're looking for route navigation on your phone that takes into account the length and height of your RV, and also includes checklists, maintenance reminders, recall alerts for your specific RV, and more, Togo RV Plus may be the app for you.
The app itself is free to download, but for $49 per year, Togo RV Plus membership gives you full access to the navigation features, including their in-app GPS, and our personal favorite trip-planning software, Roadtrippers PLUS.
You can get $10 off Togo RV PLUS with the coupon code RVMILES10X. Making it $39 for the year instead of $49.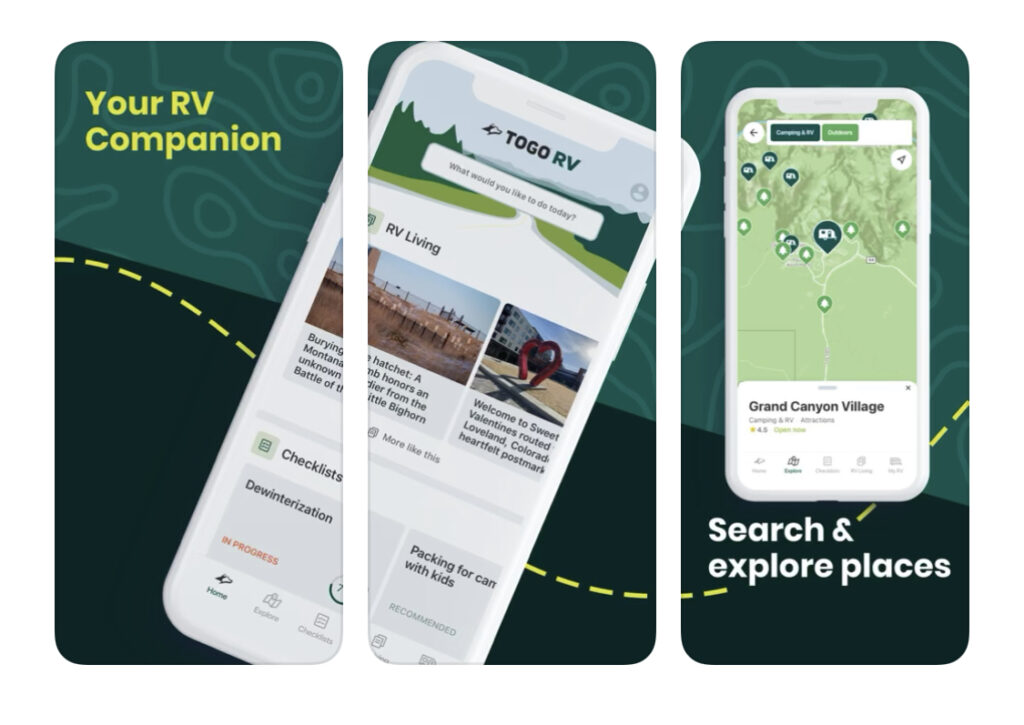 Togo RV: $39.99/year
Get access to exclusive features like unbeatable camping discounts, unlimited checklists, and upgraded road trip planning, along with all of the RV tips and tools our free app users love!
Everything you already get in the free version of Togo RV
More than $5,000 in savings from your favorite brands
Unlimited access to 15k+ boondocking locations using OvernightRVParking.com ($29.99 value)
25% lifetime discount on annual Harvest Hosts membership
Premium trip planning with Roadtrippers Plus ($29.99 value)
Access to our huge library of helpful, customizable checklists
Save $10 on a Togo RV PLUS membership with promo code RVMiles10X. Click here to get started.
Want more RV and camping deals? Check out the RV Miles DEALS section.
This article contains affiliate links. When you shop with an affiliate link RV Miles receives a small kickback at no extra cost to you. Thank you for your support.