Looking to plan an RV trip to some of our amazing public lands locations? Want to locate the best camping spots and find hidden gems along the way? Here are our four tips for RV Trip planning with Recreation.gov.
WHAT IS RECREATION.GOV?
Recreation.gov is a comprehensive booking platform that encompasses various federal land management agencies, including the National Park Service, US Forest Service, US Fish and Wildlife Service, Bureau of Land Management, Bureau of Reclamation, and Army Corps of Engineers.
WHY USE RECREATION.GOV?
Recreation.gov is where you will reserve any public land campsites, obtain lottery permits for popular hikes, and secure timed entry passes for busy national parks.
Users can apply certain National Park passes, like the senior or accessibility pass, and receive discounts directly through the platform.
If your RV trip includes our public lands, you'll need to use Recreation.gov.
4 TIPS FOR PLANNING YOUR RV TRIP: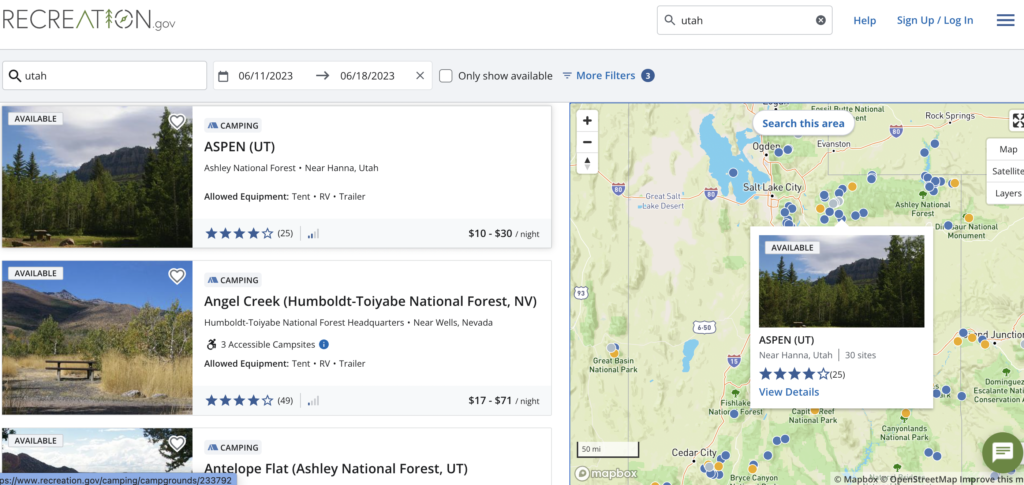 Utilize the search and filter functions
The search function allows you to put in a region you'd like to visit (say Utah) along with the dates of travel. From there, you can see all the campgrounds in the state that have availability for that time frame.
With the filter function you can narrow down the choices using the length of your RV, do you need water and electricity, is it pet friendly and so much more.
The search and function features are some of the most comprehensive tools we have ever used when it comes to campground booking.
Use the map and campsite photo to help pick the right spot for you:
For those working from the road, Starlink is opening up connectivity in places where there has never been connectivity before, and that includes so many public land locations.
We are making an entire Baja to Alaska docuseries because Starlink allows us as we travel to remote areas and still meet our daily responsibilities.
Using the map and photos to determine if a space has too much shade is vital for our work and school life as full-time RVers and there is where the map and photos come in handy.
You can also get an idea of where the bathhouse is located, the playground, shuttle bus pick-up, how much overhang is in the back of your campsite, and whether there is landscaping in the campsite that will impede slides.
Recreation.gov does an excellent job of giving you as much info as possible about the campground so you can make the best decision for your trip.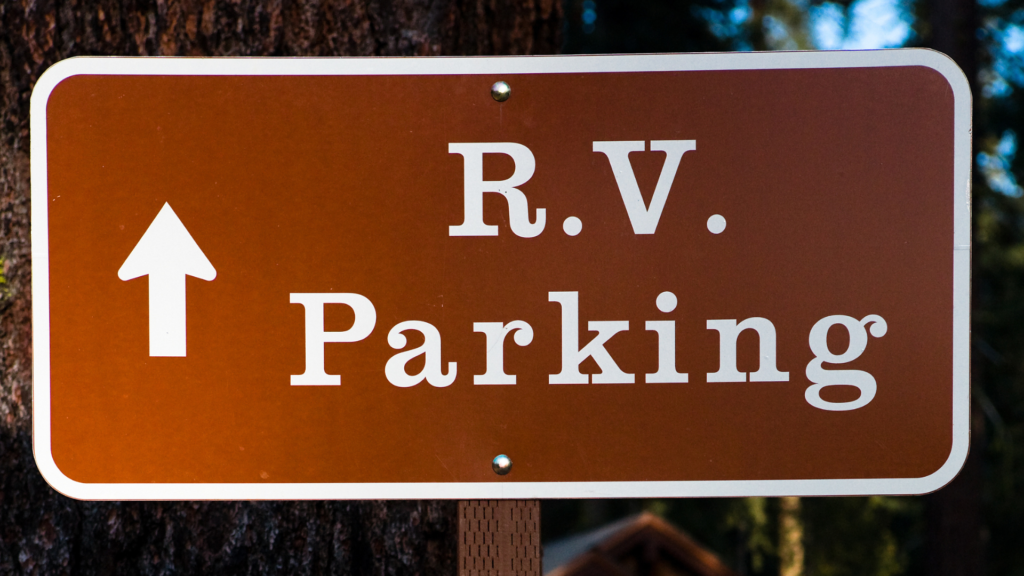 Use the app to find last-minute spots and keep all your reservations in one place:
One thing we love about the app is that it keeps all our current, past, and canceled reservations in one place. Have a campsite you loved and want to return to? It'll be there under your past reservations. Or perhaps there is a campground you really want to stay at but is booked? You can continue to use the app to check availability, and if something opens up last minute, you can reserve it right there without having to call or locate your computer.
The app will also be your go-to for any tours, timed entries, or lotteries that go along with your trip.
Having all of that in one place is a great time saver and ensures you've got all the necessary items booked to have a great time.
Don't avoid urban spaces
As the largest campground operator in the world, Recreation.gov has locations all over the U.S., including some urban locations. We've stayed at campgrounds in the mountains of Las Vegas, in the heart of Nashville, along the Great River Road, Near the Magnolia Silos in Waco and so much more.
If your trip includes some urban stops, check Recreation.gov. There may be a campground in the area that would make the perfect home base.
Want even more reasons why we are big fans of RV trip planning with Recreation.gov? Check out episode 275 of the RV Miles Podcast and hear our first-hand stories of why we consider a campground booked on Recreation.gov "home."