Pictured: BioLite FirePit
Would you pay $70 for a pair of slippers? How about a $600 wagon? High-end dream gear that might make you think about breaking open the piggy bank on this week's episode of RV Miles.
We've put a list of some of the gear, clothing, and gadgets we're excited about right now. Not all of it is new, but it's all stuff we haven't had our hands on yet. Sometimes you have to spend a little for quality, or just for fun. The gear on this list isn't for the frugal RVer — but it's all really cool.
---
This item isn't even available yet, but it gets the number one slot on our list, because we think it will be very popular with RVers. BioLite is a company known for its high-tech wood-fueled camp stoves. They've taken the technology that they've perfected and kicked it up a hundred notches with their new FirePit. It's a portable wood-burning firepit that has 51 air jets operated by a rechargeable battery pack, providing oxygen to the fire. It's just like when you get down on your hands and knees and blow on the embers to get them going, but constant. The result is a fire that burns incredibly efficient, meaning less wood for more heat, and most importantly, it makes your fire virtually smokeless. Hallelujah. There's a removable cooking grate, and you can even control the airflow from your phone with a Bluetooth app. The only way to get one now is to help fund their Kickstarter (most BioLite products have been launched through successful Kickstarter campaigns). Pledging $199 now gets you a BioLite FirePit next summer, with a thrown in solar cover to recharge the batter.
---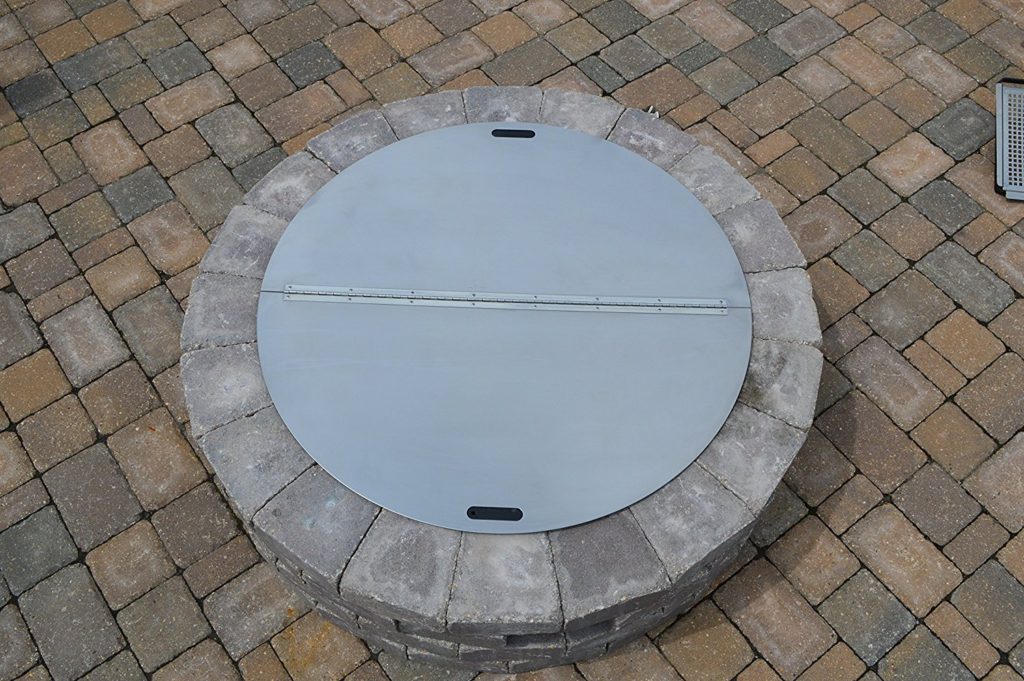 Firebuggz Round Snuffer Fire Pit Cover
A big concern for a lot of campers is the danger of the hot coals in the firepit, especially when children are around. If you don't put your fire out entirely with water, there can even still be very hot coals in the morning. We think it'd be really smart to find a better way to put out your fires and keep the area safe. Luckily, the solution already exists in home fire-pit snuffer/covers. Drop a heavy piece of steal over the pit, and it will put your fire out, protect from anyone stepping in it, and keep the rain out. The Firebuggz Round Snuffer Fire Pit Cover is big enough at 40″ in diameter to cover the largest pits, and it folds flat in half. It's not cheap at around $200 including shipping, but you won't find anything cheaper this size.
---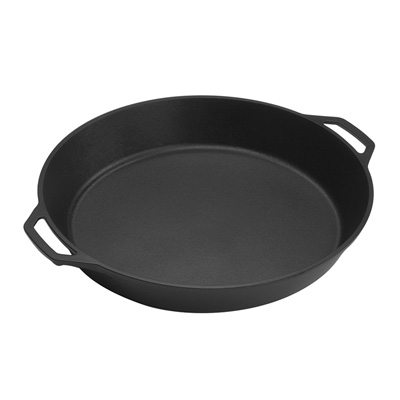 Lodge 17″ Dual Handle Cast Iron Skillet
The new line of dual-handle skillets from lodge are great for RVers, because they don't have the long handle that makes them difficult to fit into small spaces. This massive 17″ model will give you griddle-like size with the flexibility of high-walled skillet. At $112, it's pricey, but will last a lifetime, and it's perfect for cooking over a campfire grate. If 17″ is too big for you, the 12″ model is under $40.
---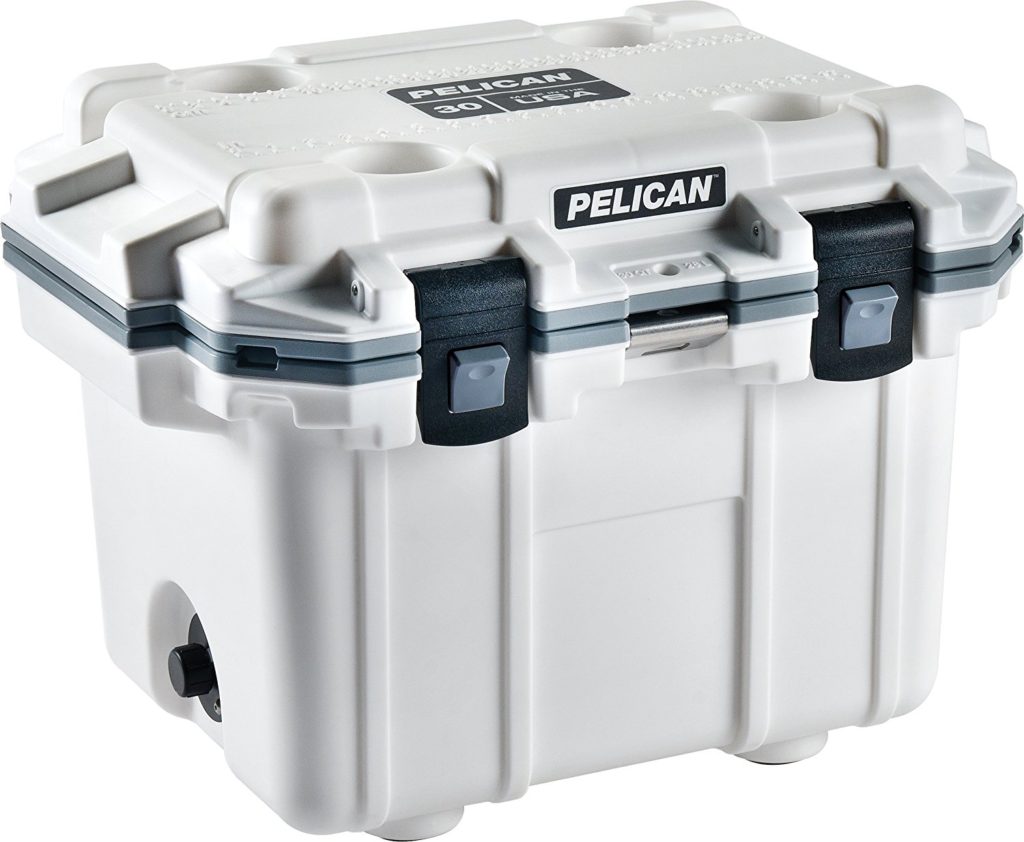 Pelican Coolers
Pelican coolers are a lot like Yeti coolers, except they look cooler, cost a hair less, are bear-resistant, made in America, and have a lifetime guarantee. Read our full write-up of Pelican coolers here.
---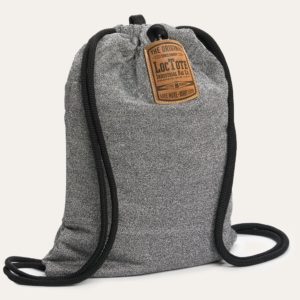 Flack Sack Bear-Resistant Backpack
Another bear-resistant item, but more importantly, it's people resistant. You can't slash it with a utility knife, and you'd need bolt cutters to open it up. A great way to lock your important stuff to a picnic table while you are swimming, for instance. Read our article on the $129 Flack Sack, and watch a video of a bear trying to rip one open, here.
---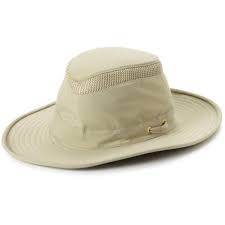 Tilley is a well-respected Canadian brand of quality travel hats, and this is their most popular model. The $85 hat has a mesh for ventilation, an integrated sweatband, two stowable straps, a hidden pocket, and protects you from the sun up to SPF 50. It floats, and has a lifetime guarantee.
---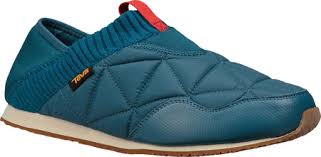 Teva Ember Moc
$70 might seem ridiculous for a glorified slipper, but these super-cool moccasins are the perfect camp shoe. After a long day at the trail, come back to camp and slip on a puffy down jacket for your feet. They come in both men's and women's versions and have a collapsible heel, so you don't ruin the back when you throw them on quick.
---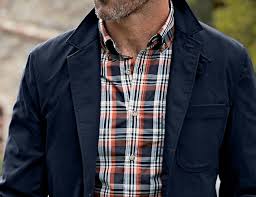 Eddie Bauer Voyager II Blazer
This machine-washable travel sportcoat is perfect to stow away until you need it. You can crumple it up and still look stylish at a fancy dinner. The flexible nylon/spandex fabric is water resistant, and it has tons of pockets for passports and boarding passes. There's a women's version too, and a whole line of other stylish business-casual type travel wear from Eddie Bauer.
---
The video does the best job of describing how this really inventive piece of gear works. The Shindig is a blanket great for around the campfire, at a ballgame, or on the ground at a music festival. It's actually 2 blankets, with a pocket across the bottom of one. You can lay one on the ground and then pull the other out of the pocket when you want to cover up or stick your toes in the pocket to warm them up. Or you can just separate them and have two individual blankets for a couple to keep warm under.
---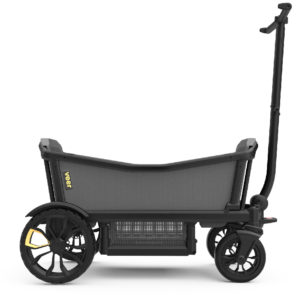 Veer Cruiser – Wagon/Stroller Crossover
This rugged wagon meets stroller safety specs and can be outfitted with all kinds of cool stuff – a bassonette, 6 cup holders, a snack tray, a canopy…you can even snap a standard car seat into it. At $600, it's our most expensive item on the list, but we think it's a great stroller replacement for families on the road. Read our detailed article on the Cruiser here.