Pictured: East Troublesome Fire, October 16, 2020
Rocky Mountain National Park announced today it will close due to the East Troublesome Fire which exploded in size overnight and entered the park earlier today from the southwest.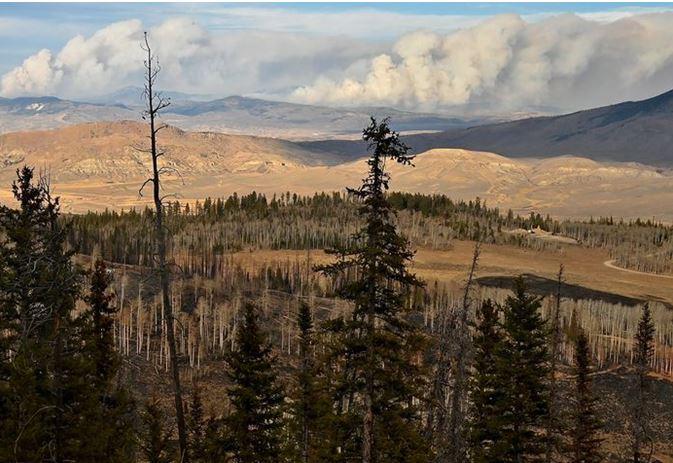 Around 10 A.M. (MST), Rocky Mountain National Park released the following statement on social media:
"All of #RMNP is closing to park visitors due to fire activity on the west side of the Continental Divide. If conditions allow, an Infrared flight is planned to gauge where there is current fire activity. This is a rapidly evolving situation. Currently, air quality is hazardous within Rocky Mountain National Park. Trail Ridge Road is not passable on the west side due to downed trees on the road."
A recent fire map issued this morning by the Incident Information System shows the fire crossed U.S. 34 near the west entrance to the park, a third of which was already closed due to the Cameron Peak fire to the north.
According to the latest update, The East Troublesome fire is now burning 125,602 acres with only 5% contained. It started on October 14th and by Wednesday evening, October 21st was burning around 19,000 acres. By the following day, the fire had increased, gaining over 100,000 acres and forcing a full closure of Rocky Mountain. Grand Lake, a popular recreation destination has also been threatened by fire, and residents evacuated.
The cause of the fire is still under investigation and no date for when the Park will reopen has been set.