Thor Industries introduced a concept electric airstream trailer today at the Florida RV Supershow. Dubbed the "eStream," the powered chassis will extend the range of an electric vehicle pulling the weight of a trailer, which can substantially hinder the length of a drive.
There's not a single protrusion — like a big air conditioner or antenna — on the roof of the eStream. That's because it's been wind tunnel tested to reduce air resistance. It also means that the real estate on the roof can be utilized for solar cells, improving charging capacity.The chassis is loaded with batteries that power independent electric motors for each wheel. In drive mode, the powered wheels will improve the range of a truck/trailer rig, whether it's an electric truck or the old-fashioned fossil fuel kind.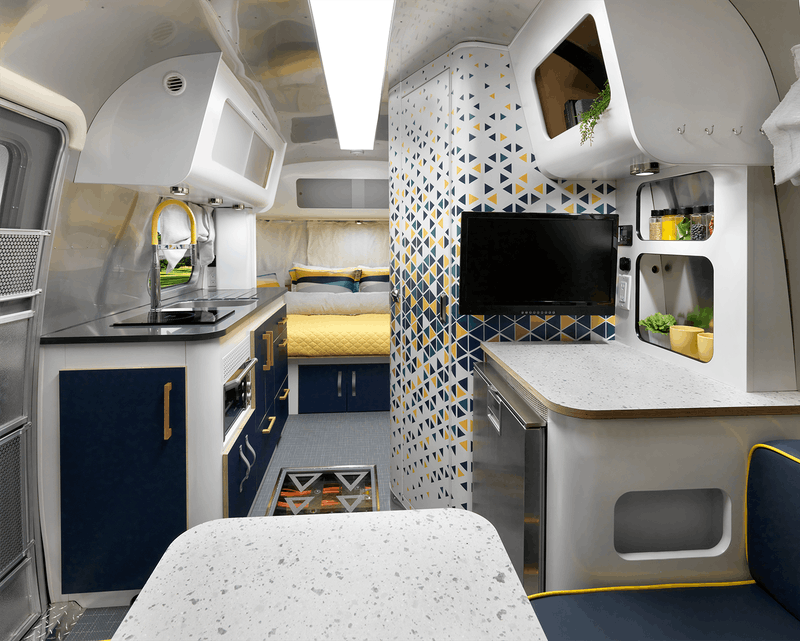 In fact, you may not need a truck at all. Thor has been pulling the eStream around with a Tesla. The whole towing capacity equation is changed with powered trailer axles. And the electric motors can react to trailer sway through built-in sensors — Thor says weight distribution hitches and external sway control systems are not required.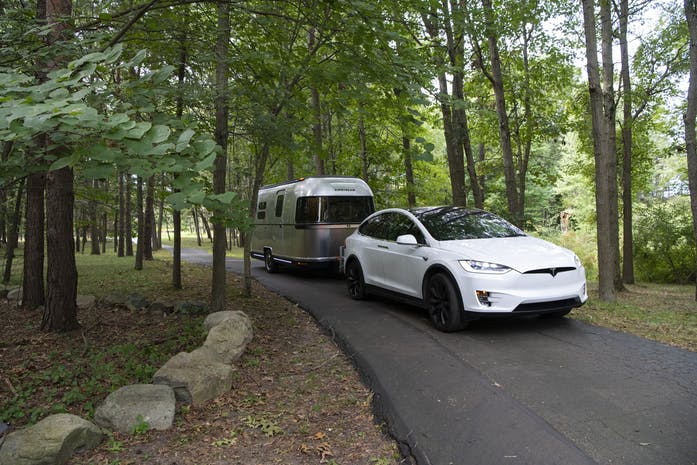 The trailer is propelling itself down the road, an innovation that makes it possible to drive the eStream around a storage lot or into a campsite with no truck attached at all. You can simply use a remote control to move it around.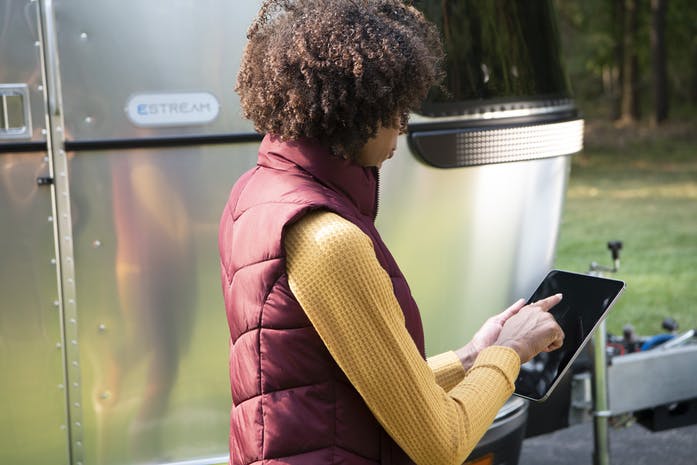 The eStream is a concept vehicle only — you won't see it on dealer lots. But It's functional, and the RV industry doesn't sit on concepts for long. You can probably expect to see a production version next year, perhaps sooner.
We're previewing the eStream today, and will have a video and more photos available in an updated version of this article soon.