Tamaggo 360LiveCam is a new 360° camera that may interest RVers looking to take images and video traveling across the country to national parks. "Tamaggo" means egg in Japanese, reflecting the size and shape of the unit that fits comfortably in one hand. The Tamaggo boasts a built in gyroscope, accelerometer, compass, 1-touch live streaming, and Bluetooth pairing to a companion iOS and Android app.
"Tech today is very isolating – people are ego-oriented, taking selfies and only sharing and showing themselves," commented Rodolphe Droin, Chairman of Tamaggo. "Tamaggo is bringing people back together in a digital world by sharing everything in your experience – not just yourself. This has the potential to cause a big shift in behavior, and we are taking a leadership role in educating consumers about the new 360° paradigm. This is what excites our team the most."
"Tamaggo's mission is to create life-changing experiences that connect people, so we set out to make our camera as simple to use as possible," said Frederique Huillet, COO of Tamaggo. "Both the camera and the mobile app were built to deliver on the functionality and technical specifications of a great user experience: ease-of-use, live features, image quality and touch screen control. With Tamaggo 360LiveCam, anyone can feel like they are with you in an immersive way, at any time, wherever you are."
The Tamaggo 360LiveCam single lens removes the editing and post production process that most 360° cameras require. This lens, which reproduces human sight, was designed for Tamaggo in partnership with ImmerVision, the worldwide expert in 360° lens. It's based on a patented panomorph distribution of pixels that enables a homogeneous high-quality image without distortion, even on the edges and in low light. The 360LiveCam enables embedding of orientation data in each frame of view to provide a stabilized viewing experience no matter the position of the camera.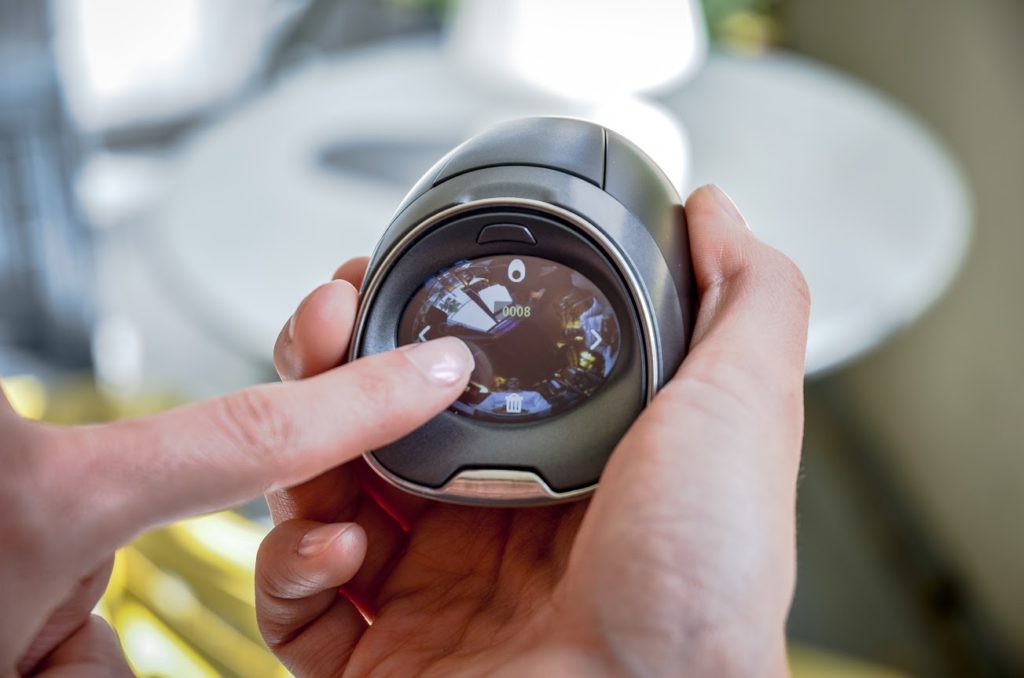 Tamaggo is now available for purchase online at http://www.tamaggo.com at the manufacturer suggested retail price of $399.
Product Specifications:
Colors: Titanium or White Pearl
Sensor: Sony 12MP
Aperture: f= 2.2
Field of view: 360°x220°
Photo resolution: 4K
Video resolution: HD
Display: Resistive touch screen 1.5″, image preview
Orientation and stabilization: Gyroscope, accelerometer, compass
Mass storage: Micro-SD/SDHC/SDXC
Battery type: 1500mAh battery, up to 2 hours of video
Video encoding: MP4 H.264
Connector: Micro USB
Bluetooth: BLE 4.0 used for phone pairing
WiFi: IEEE 802.11 a/b/g/n
Dimensions: 9.5 x 5.8 x 5.5 cm (HxLxl)