California generator ban, Winnebago EKKO recall, Oil prices fall, a Rivian truck pulls a trailer cross-country, 84,000+ tires are recalled and more in this latest news article from RV Miles.
Have a news tip? Email us at [email protected].
Prefer to watch the news? This episode and past episodes of the news can be found on our RV Miles YouTube channel.
California Generator Ban
We are diving headfirst into the news this week as the California Air Resources Board (CARB) passed a regulation on Thursday aimed at "Small Off-Road Engines."
The regulation will ban the sale of portable generators in the state — which includes generators mounted in recreational vehicles.
The ruling bans the sale of gas-powered leaf blowers and lawnmowers beginning in 2024. Portable generators will be required to meet more stringent standards in 2024 and meet zero-emission standards starting in 2028.

According to RVBusiness, Members of the RV Industry spoke to CARB regarding the regulation to no avail. One Industry person went as far to say, "as an employer of more than 500 workers in the state of California, I'm concerned about the effect on our industry with the loss of sales, jobs, customer satisfaction and the safety of RVs in the state of California."
Click here to read the full story and learn what this all means for RVers.
Sailun Recalls Over 84,000 Tires
Fully steel-encased Sailun tires have been a popular replacement and upgrade for RV owners of late — fifth wheels in particular.

But over the course of the past several months, we've seen many social media posts about blowouts and tread separation. I'm always skeptical about tire problems because most are probably due to a puncture that never gets detected or underinflation. But that's not the case here.
A recall has been issued for 84,351 Sailun tires under the Sailun, RoadX, Blacklion, Blackhawk, and Ironhead brands. A full list of all the recalls and what to do if you have one of the recalled tires can be found here.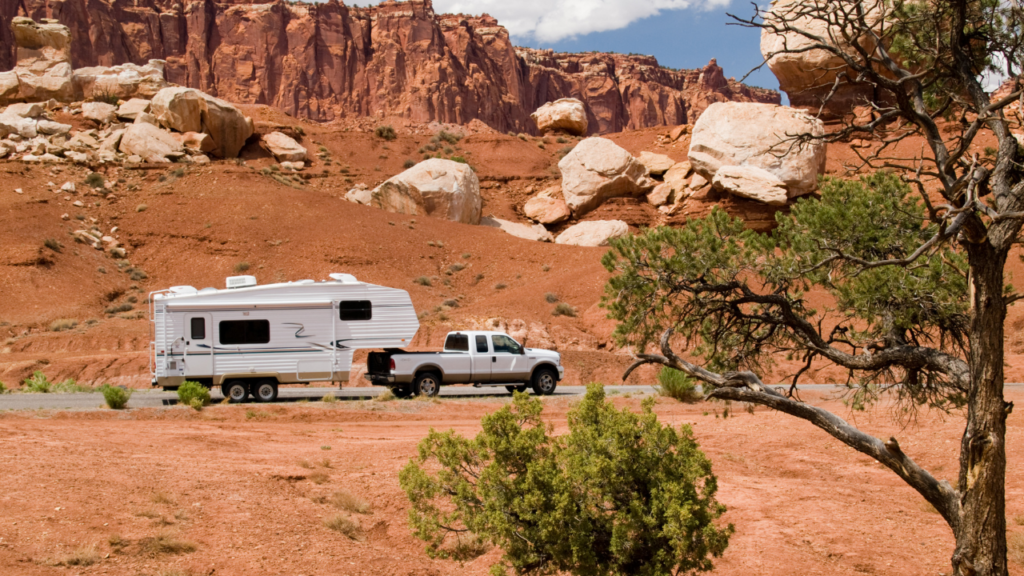 Used RV Prices Continue to Rise
In a normal year, used RV values would be decreasing in the fall due to the end of the prime camping season. But this is no normal year. Many have wondered at what point RV values might begin to decrease after an unprecedented seller's market was ushered in during the pandemic. The answer is — not yet.
Black Book has released its October wrap-up of the wholesale auction market. The report shows that both motorhome and trailer values increased again after a slight dip in August and September.
The average motorhome selling price was just over $81,000, up 8.5% from the previous month. The average trailer's selling price was $22,313, up 1.3%.
RVIA Predicts 600,000+ RV Produced in 2021
Meanwhile, the RV Industry Association has increased its projection for the number of RVs being produced this year to over 600,000. To put that into perspective, the industry has only topped 500,000 units once, when they delivered 504,000 back in 2017.
So it should come as no surprise that Thor Industries, maker of more RVs than anyone, posted quarterly net sales of $3.96 billion on Wednesday. An increase of 56.0% over the same period of 2020.
Thor's backlog of orders has continued to increase, to. It's now more than $18 billion. Manufacturers have been able to begin restocking dealerships a bit. At this time, inventories are increasing but are still well below normal. Thor's CEO Bob Martin says the restocking process could possibly extend into calendar 2023.
Winnebago Recalls EKKO
Winnebago's CEO Mike Happe doesn't know if inventories will ever be the same. In an industry gathering last week, Happe said that maybe this was a "needed reset" to get some underperforming product off dealer lots.
One of Winnebago's most interesting new offerings, the Ekko, has been rife with production issues including months of delays and the cancellation of one of the two floorplans. But now that people are finally getting their orders, there's a problem. There's a sump pump in the shower base that's right over the inverter, and it's leaking directly into the electronics. According to an email that went out to Ekko owners, Winnebago will soon be issuing a formal recall. They're asking owners to not use their showers until the solution has been found and implemented.
Oil Prices Fall
Crude oil prices have tumbled a bit since news of the Omicron COVID-19 variant broke. Meanwhile, the national average price for a gallon of gas dropped a bit to $3.33, down about a dime over a month ago.
But J.P. Morgan says there's still reason to believe oil could spike dramatically in the coming months — as much as $125 a barrel in 2022 and $150 in 2023. Most of crude's price is in the hands of OPEC+, the group of oil-producing nations including Saudi Arabia and Russia. All of which have a dramatic influence on global prices.
J.P. Morgan's strategists say OPEC+ is likely to pause planned monthly increases of 400,000 barrels per day in 2022, in order to "balance the market" and potentially cut a pending impact of new Covid variants.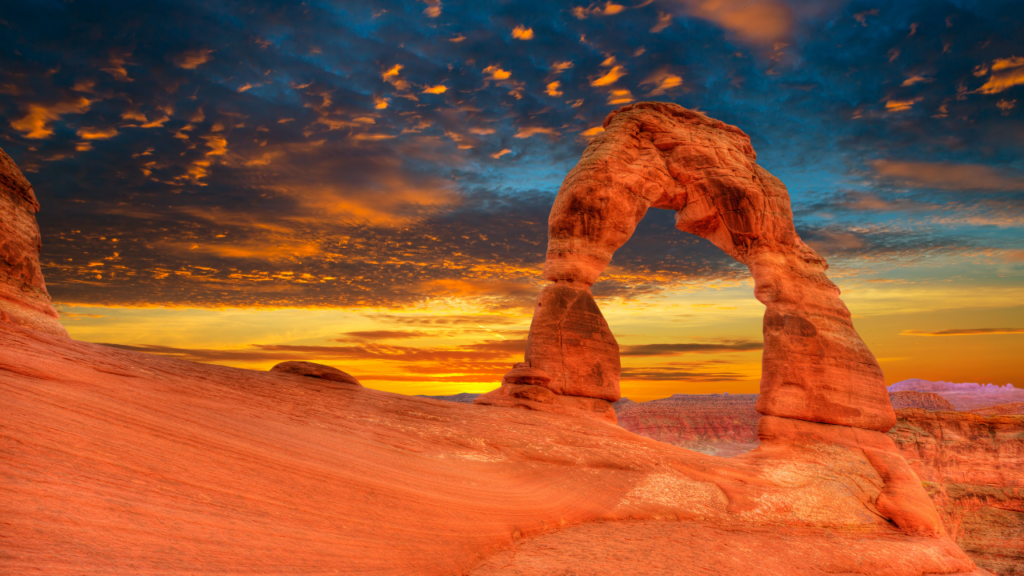 Arches National Park Moves to Timed Entry
​​The National Park Service has announced its intention to implement a timed entry reservation system at the heavily visited Arches National Park in 2022.

The pilot will run from April 3 to October 3, 2022. Visitors can book first-come, first-served reservations on Recreation.gov beginning at 8 a.m. mountain time on January 3, 2022.
Arches regularly closes gates during its busy season when the limited parking lots are full. Cars often wait for hours on the roadside for the gates to open.

Visitors waiting get angry, often shouting at rangers after having their vacation day ruined. The new system should help alleviate the crowding and allow travelers the confidence to go to the park and be able to get in. All the details, including the rolling reservation system, can be found here.
Rivian Pulls Trailer Cross-Country
Finally, a Rivian R1T, the first battery-powered light-duty pickup has traveled cross-country pulling a trailer. According to the folks over at The Fast Lane Truck YouTube channel, this is the first time an electric vehicle has towed cross-country. Well documented on the Instagram account @gideontherivian, a couple pulled a Ford Mustang on a flat-bed trailer, a total of over 6000lbs, or the average weight of a small RV from Los Angeles to Detroit — somewhere around 2500 miles.
How often did they have to stop to charge up? About every hundred miles, with quite a few issues getting into charging stations. It's going to be a long time before electric trucks are great for towing heavy trailers long distances. I can't help but think how perfect a Rivian would be for a small teardrop trailer, especially with their pull-out kitchen option.
Have a though on the topics covered today? Leave a comment and let us know.