By Abigail Trabue
Boondockers Welcome, the popular organization that offers free RV parking on private property, has rolled out an optional fee to address the cost hosts incur when they offer electric hookups to overnight guests.
The new policy will allow hosts to put a suggested donation amount for hookups on their profile. The amount will be visible under the section "Amenities Available."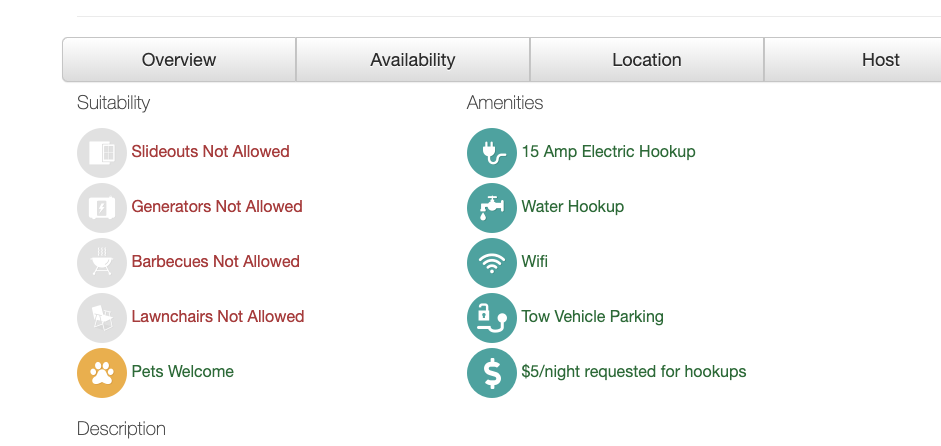 Under the new fees schedule, hosts can choose four possible options, including "no donation requested", or $5, $10 or $15 per night. Hosts are asked to base their fees on local electricity rates, 15A vs 50A, etc. Boondocking will remain free and it is up to the guest whether they want to take advantage of the optional hookup fee.
The company stresses this new fee schedule comes after lengthy talks with both hosts and guests and is designed to work on a cost-recovery basis only.
Even with a $15 cap, Boondockers Welcome still remains an incredibly affordable and community-oriented way to pass a night or two on the road. A current one-year membership to Boondockers Welcome is $50 a year for guests and $25 a year for hosts. For more information on becoming a member of Boondockers Welcome, click here.