Have you found yourself RVing in hot weather? Whether you're in a campground where you can use your RV's air conditioner or you're out boondocking, keeping your RV cool in the hot summer months can be a bit tricky. Here are 11 easy tips for RVing in hot weather.
Parking
When at all possible, pick a campsite that has ample shade. If shade is not an option, try to park your RV so that your fridge and the majority of your windows are not in direct sunlight during peak daytime hours. This will help keep the fridge from running all day and offset some of the peak afternoon heat.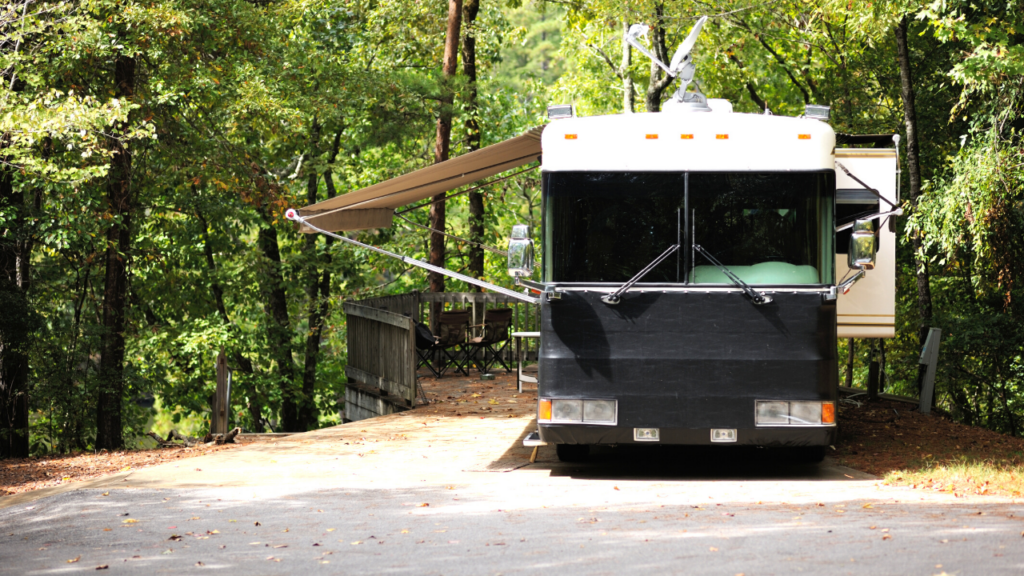 Awning
As long as wind isn't a factor, put your awning to good use by keeping it fully extended. This will allow as much shade on your RV as possible and help keep heat down. You can even consider using tarps to create more shade around your RV.
Cover Windows
Keep the blinds closed during the day, and cover the shower skylight for added protection. If you're going to be in the intense summer heat for a considerable period of time, consider putting Reflectix over the windows.
Ventilation
If you're not using the AC, open a window at the opposite end of your RV from your roof fan and then kick that fan on high! This will help move air through the rig and keep the temperature down as much as possible.
Propane Fridge
Keep your propane fridge vents clear, and make sure the fans are working. The last thing you want is issues with your fridge in extreme heat. This is where parking the rig in the shade, and keeping the fridge side of your RV away from as much sun exposure as possible comes in handy.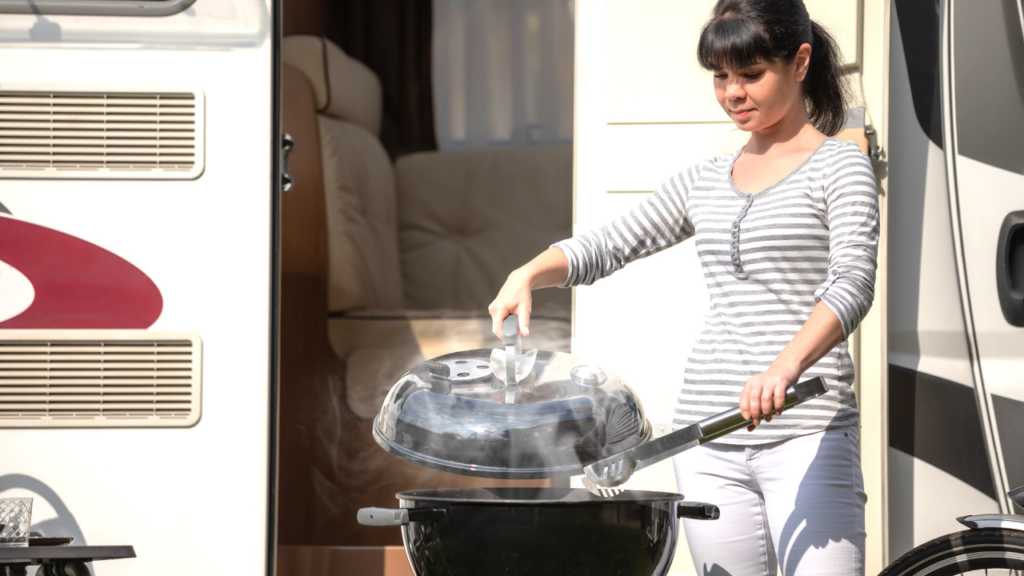 Cook Outside
You're already RVing in hot weather, why do you want to add to the temps by cooking inside? Hot weather is the perfect time for outdoor cooking, be that a camp stove, grill, or even the Instant Pot. We've got several suggestions for easy Instant Pot meals that would work great in hot weather. Of course, nothing beats a good ol' deli sandwich and cold sides on a hot summer day.
Keep Your Roof Clean
It's always best to keep a close eye on what's going on up on the roof. A dark roof holds heat, so make sure you've got nothing on your roof trapping heat.
Switch to LED Lights
Incandescent lights let off 90% heat and 10% light. Switch to LED where possible to help cut back on unnecessary heat in your rig. Plus, when boondocking LEDs won't draw on your batteries the way an incandescent light will.
Clean Your Air Conditioner
A properly functioning air conditioner will allow you to get the most out of it without the risk of overheating or damage from constant use. Before heading out make sure your AC is in working order. Check out our reel on one of the most often overlooked parts of the AC cleaning process.
BONUS TIP: It's suggested that you only set your AC to 20 degrees lower than the temperature outside. That might seem miserable, but you don't want to run the risk of your AC freezing up if it's working too hard. 100 degrees outside = 80 degrees inside.
Bring in Your Slides
Even part way. Less space for the AC to cool, and less surface for the sun to hit. It might seem crazy, but if you're stuck RVing in hot weather, every little trick helps.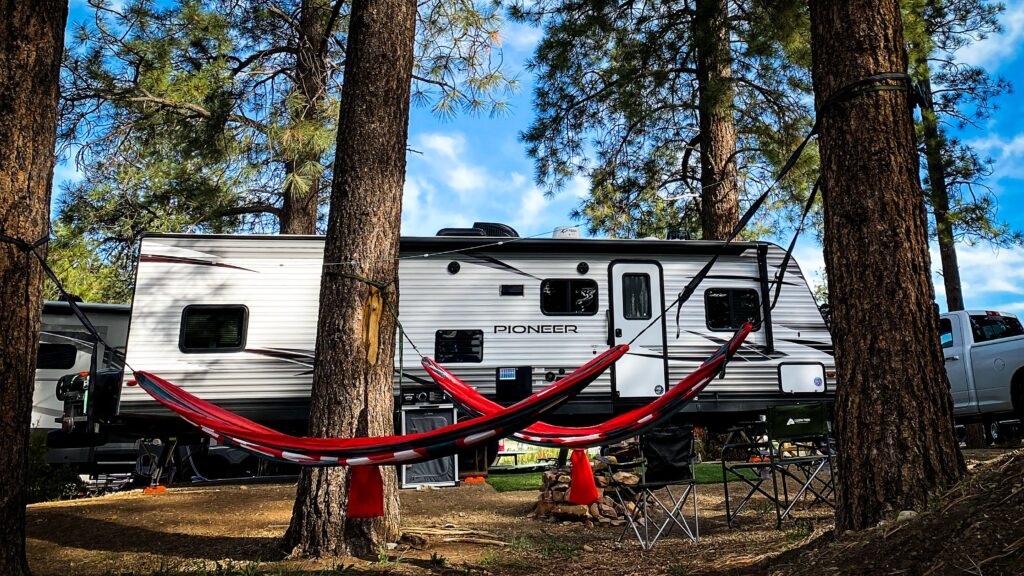 Go to Higher Elevations.
Even states like Arizona, New Mexico, and Nevada have high-elevation places that will drop the temperature by 20 degrees. If you can adjust your travels, consider relocating to a more manageable and comfortable environment.
Want to know how we beat the heat while RVing? Check out episode 288 of the RV Miles Podcast: