by Jason Epperson
The fuel price tracking app GasBuddy is no stranger to data, as the leading source for crowdsourced, real-time fuel prices at more than 150,000 gas stations in the U.S., Canada and Australia. In addition to helping you find the best prices on gas and diesel near you, they often put that data to use to give us insights into larger trends, and they've answered a question that's been on my mind for a while: Is there a day of the week that's best to fill up?
It turns out, there are definitive reasons to purchase on certain days of the week. GasBuddy analyzed gas price data from the period of January – March 2019 and found that Monday offers the lowest average gas price in 30 states, making it the best day to fill-up. While Saturday is the worst day to buy gas in 16 states, Friday has the most expensive average price of any other day of the week.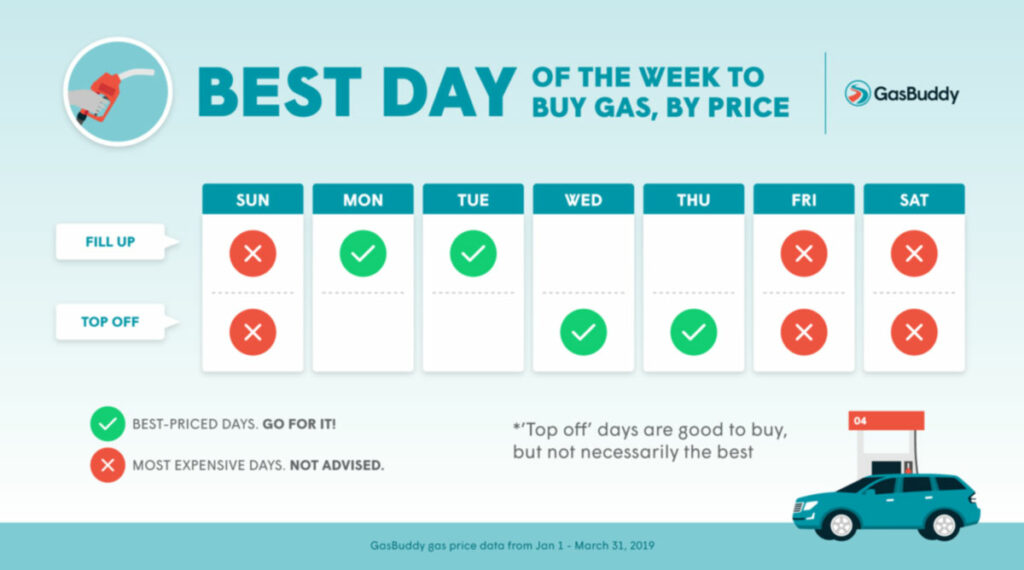 GasBuddy also found Monday was the best day to buy gas in 2018 and 2017, but that's not the whole story. They found differences in each state and in some large municipalities. For instance, Sunday is the best day in Boston, Seattle, and San Francisco. They've generously put a chart together of the best days in each state and metropolitan area available here.
The study didn't take a look at diesel fuel prices, but it's likely the story is the same.
In addition, some consumers might be concerned about the busiest days at the pump, especially when they're filling up on the way to work. The least busy days at the pump also happen to generally be the cheapest: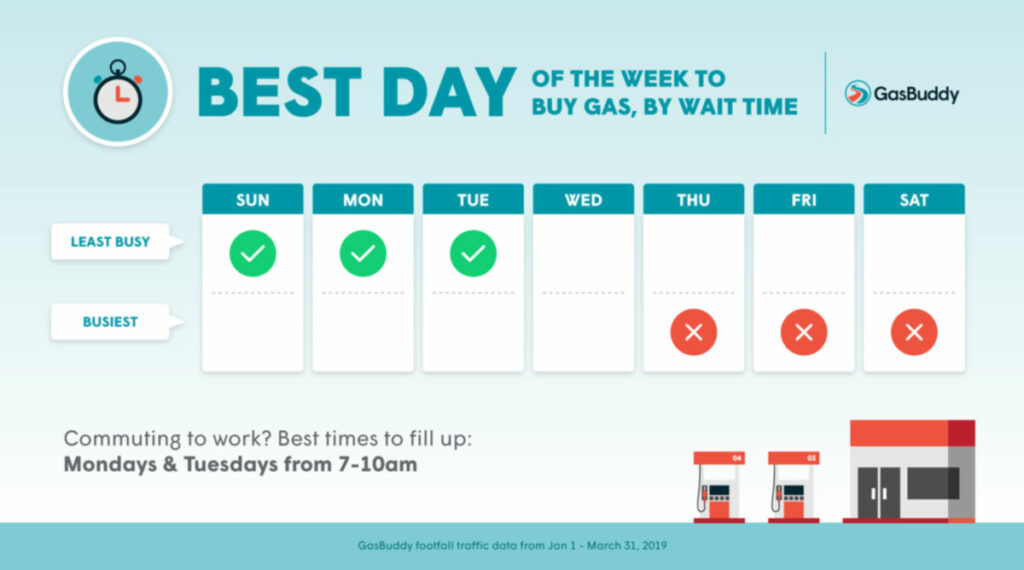 "Finally consumers have reason to be motivated about Monday since it offers the biggest savings on gasoline and little wait, if any, to fill up," says Patrick DeHaan, head of petroleum analysis at GasBuddy. "As the week progresses and our excitement builds for the weekend, gas prices also have a tendency to rise. The most expensive day to fill-up barely remains Friday when looking at averages, while 16 states saw Saturday have the highest average price. Sundays represented the third-worst day to fill up, bringing our study to a conclusion that weekends are the worst time to fill up. You might as well flush money down the toilet."