The Togo Group, which operates the popular Togo RV app, has announced a price increase for the Togo RV Plus membership. The paid version of the Togo RV app. Currently, $39.99 a year, the membership will increase to $49.99 a year soon.
Those wanting to join Togo RV Plus before the price increase, can lock in the $39.99 price for life, plus save an additional $10 with promo code RVMILES10X.
The Togo RV Plus membership features the recently acquired Campendium and all of Campendium's premium offerings, which include cell coverage maps, public land map overlay and more.
Additionally, members also receive, RVillage GOLD membership, Roadtrippers PLUS, OvernightRVParking.com. RV checklists, maintenance reminders, RV GPS route navigation, RV tire discounts, campground discounts, and more.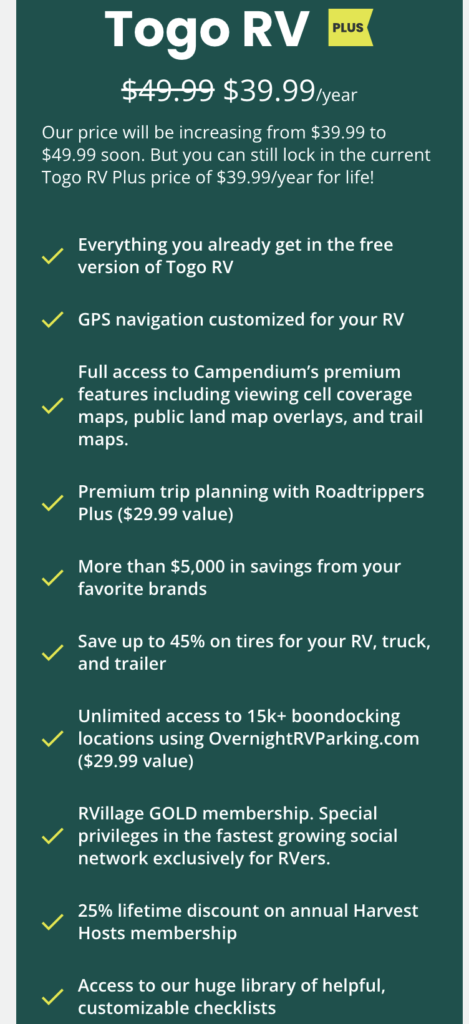 Full disclosure – Togo RV Plus is a sponsor of the weekly RV and camping news video which you can find on the RV Miles YouTube channel, and when you use the above promo code RV Miles does receive a small kickback.