Welcome to this week's RV and camping news brief.
Have a news tip? Email Jason Epperson at [email protected]
Millions of campers are set for a Memorial Day Camping Explosion, Campgrounds may be coming to Love's Truck Stops, reserved boondocking is being tested out in Colorado, the electric F-150 has been released, and more. Read on for all the latest news.
By Jason Epperson
Memorial Day Camping Explosion
According to KOA's Monthly Research Report, more than 17.8 million households will kick off the summer camping season in North America over Memorial and Victoria Day weekends, which is more than one-third of the projected 52.5 MIL households that intend to camp over the entirety of 2021.
While most campers only plan to camp over the holiday weekend, the report indicates 24% plan to extend their trip by either a day or two or an entire week. Where do they plan to go? Private Campgrounds ranked 4th, National Park Campgrounds 3rd, National Forests, Wilderness Areas, and Backcountry 2nd, and State Park Campgrounds 1st. The top 5 Memorial Day camping states are New York, California, Pennsylvania, Colorado, and Texas.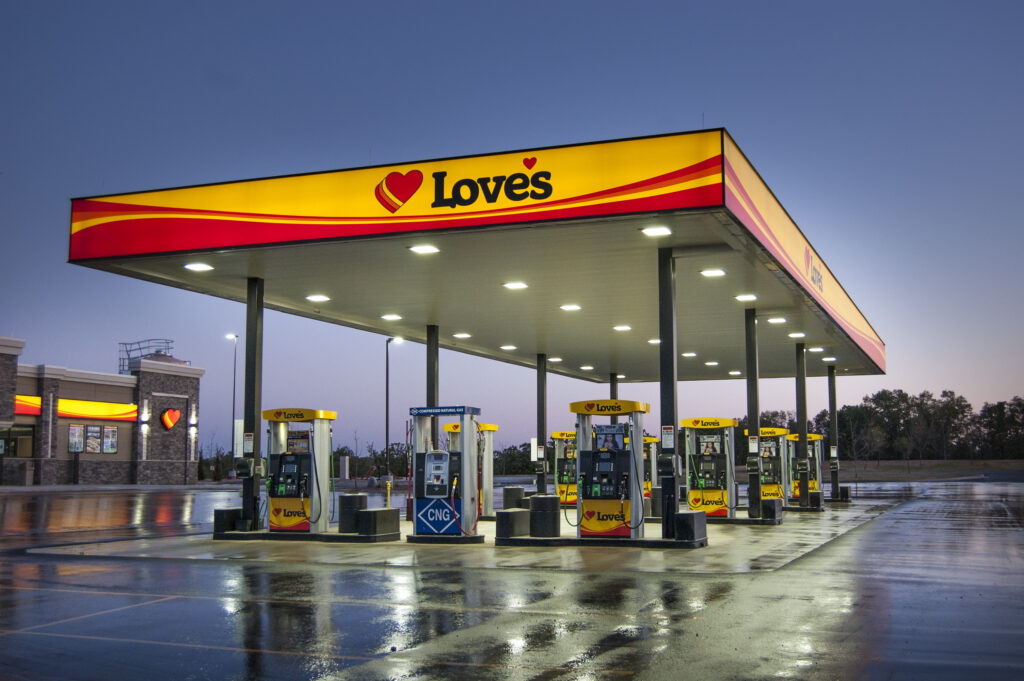 Campgrounds Coming to Truck Stops
Speaking of KOA, a partnership with Love's Travel Stops and Country Stores may bring campsites to your local Truck Stop. Love's has entered into a Franchise Agreement with KOA. which doesn't necessarily mean we'll start seeing campgrounds attached to some of Love's 550 locations in 41 states.
Love's is a big company that has been expanding in recent years further into the hospitality world, including a growing network of hotels and storage rental locations, most of which, but not all, are on the same land as a Love's Travel Stop. I wouldn't expect these to be just small campsites attached to a truck stop if Love's portfolio of hotels is any indication. Love's operates full-service Holiday Inn Express, Microtel, and Fairfield Inn accommodations that most people wouldn't realize have any affiliation with the neighboring trucker's oasis.
A KOA Journey in McComb, Mississippi will be Love's first entrance into the campground market. It's expected to open by the end of the year. "Journey" campgrounds are KOA's convenient, low frills parks, offering pull-through sites and well-lit after-hours check-in along major highways.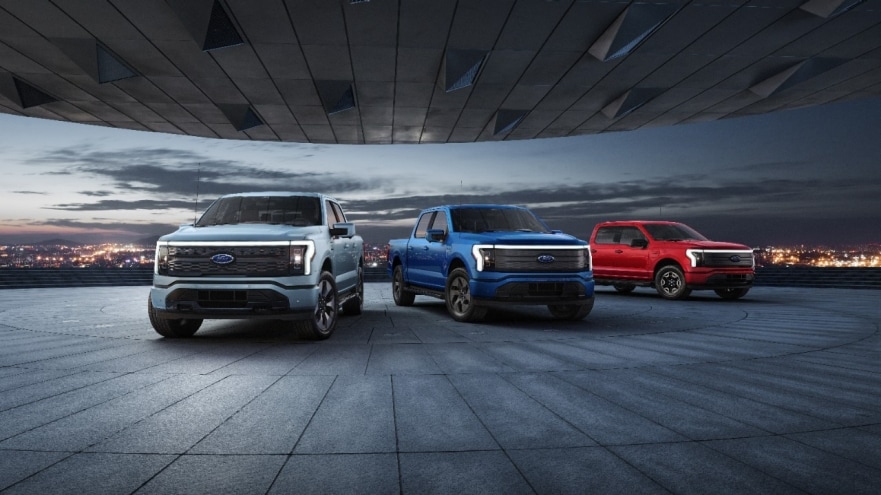 The Electric F-150 "Lightning"
The new "Lighting" F-150 electric truck has been unveiled, and not surprisingly, it's not going to be an ideal vehicle for towing an RV for one big reason, the same thing that all electric vehicles suffer from – range. Lightning will go up to 300 miles on one charge if you get the bigger battery option. Which sounds decent, many of us never go much further than that in a day. But with even half of the 10,000lb towing capacity attached, range may drop as much as ⅔. Still, it's an interesting glimpse into what the future of RVing with an electric vehicle might look like. The lack of a petroleum-powered engine and all of the things that need to accompany it allows for the entire front end of the lightning to act as a trunk. The truck's computer will combine the automatically sensed weight of the payload with GPS data of your planned route to figure out a more accurate range, accounting for grades and traffic.
The range is improved by the ability to charge up to 54 miles of range in 10 minutes and charge from 15% to 80% percent in about 41 minutes at 63,000 charging stations on the road. So one can imagine that, in 5 years, if the range doubles, we might be able to drive 200 miles with a 6000lb trailer attached, charge for an hour while eating lunch, and then hit the road for another 200 miles.
Still, I think the most exciting thing to happen to towing in the last several years is the F-150 hybrid, and I wish that more development was going into high-capacity hybrid vehicles, which should have viability for decades to come, even if the whole world is driving electric cars in 10 years. Graft an electric motor onto the 7.3 liter Godzilla engine, and you've got the power to pull a 15,000lb fifth wheel and excellent fuel economy when you're darting around unloaded.
Lightning is priced competitively with the rest of the F-150 lineup, starting at about $39,000 on up to 90,000, with an additional $7500 federal tax credit. Ford is offering for customers to 'reserve their place in line with a refundable $100 deposit. Over 40,000 deposits were made in the first 48 hours. You'll see them on dealer lots next spring.
Texas Camping Ban Moves Forward
That Texas state-wide ban on public camping we reported on a couple of weeks ago, aimed at moving the homeless…I don't know where…has marched forward, with a version passed by the Texas House and then amended by the Texas Senate before ultimately passing. It will have to go back to the house and then be signed by the governor, but it looks like it's going through, and I'm sad to report the current text of the bill still does not explicitly allow for overnight parking of RVs or semi-trucks in public places. In fact, it seems to definitely outlaw those activities, and Texas does define a public place as anywhere the public has access, including private businesses like Walmarts and Truck Stops, along with public rest areas.
Now, do I think Texas law enforcement is immediately going to begin ticketing people who park overnight at a Cracker Barrel? No. But the law could easily be used as a pretext to shut down overnight parking wherever a municipality sees fit without passing any additional ordinances. In fact, it sort of requires they do, but making it illegal for local officials to allow "camping" in any public area. Hopefully, some last-minute update to the bill will include a provision to explicitly allow overnight parking in a vehicle.
Reserved Boondocking?
Colorado public lands were heavily taxed last year with an influx of campers who were's the greatest stewards, and several dispersed camping areas have been shut down, including the most recent, portions of the Big and Little Vasquez Creeks, a popular spot near Winter Park, primarily due to water quality concerns, along with a half-dozen other areas.
According to the Forest Service, visitors last year trampled vegetation, compacted soils with tents and vehicles, built hundreds of new rock campfire rings, and impacted municipal water supplies with human waste and trash. Last summer, The Arapaho and Roosevelt National Forests experienced a 200% increase in recreation on top of a brutal fire season in which 25% of the forest burned.
Officials are most concerned about public land abuses within a short distance of a water source that may provide for hundreds of thousands of people downstream. One solution is being tested out in Gunnison County, Colorado — reserved dispersed camping. It's a bit of an oxymoron, but the Forest Service is converting roadside and dispersed parking locations into 211 individual reservable campsites. The more people camp, the more the effects of dispersed camping will be felt on natural resources, and this is one way to continue to allow camping without shutting it down altogether.
Memphis Traffic is Nothing to Sneeze At
Last week we reported on that I-40 bridge girder in Memphis that was completely severed. Traffic has been re-routed to the nearby I-55 bridge, but how long does it take to get through Memphis now? Well, the Arkansas Trucking Association says that GPS data shows what had been an eight-minute drive across the I-40 bridge is now an 84-minute average drive across the I-55 bridge. And that's not going to change for a very long time. Plan your routes accordingly.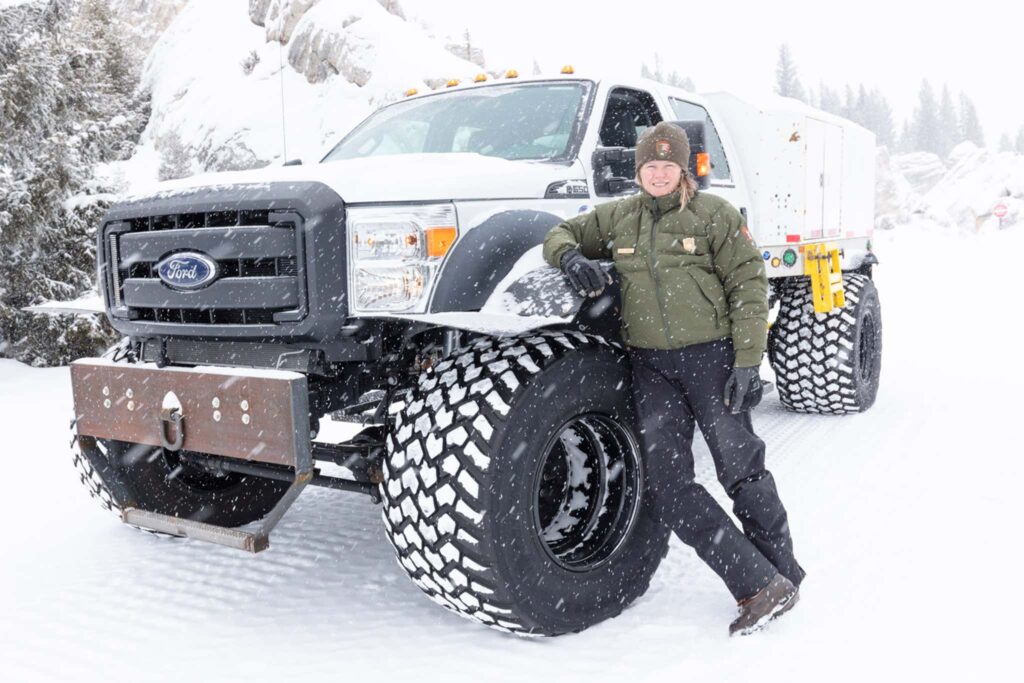 A Brodozer with a Purpose
FInally, have you ever wondered how they deliver mail and supplied throughout the tough Yellowstone winter? The park can get up to 400" a year, and 120 people live within the gates through it all. In the worst of it, rangers drive 150 miles round trip twice a week dropping off mail, supplies, and equipment in an F-550 on steroids helmed by Yellowstone Ranger and winter courier Rachel Cudmore.
Detailed in an article from TheDrive.com, the 49 inches tall and 22 inches wide tires keep her tank trucking through the icy roads, with a host of suspension upgrades, the biggest fender flares you've ever seen, made from a special polymer that stays pliable down to negative 36 degrees.

Have a thought or opinion on this week's topics? Let us know in the comments below.
---