RV Miles needs your help! We have a goal of reaching 100,000 subscribers on our YouTube channel by end of summer, but we can't meet that goal without you. Please take a moment, and subscribe to our YouTube channel, and help us crush that goal! We appreciate you!
Click to watch the video version of this post.
Are RVs actually an environmentally friendly way to travel? Driverless Shuttles are heading to national parks. An RV propane explosion sends a dog through a windshield and a woman to the burn unit. An RV dealer is accused of falsifying loan documents. And could Overnight Parking be banned in Texas? Read on to learn more!
By Jason Epperson
Millions of New Campers, KOA says
KOA has released its annual North American Camping Report, which is probably the most thorough and reliable study on camping released each year. No surprise, there are millions of new campers. 60% of first-time campers in 2020 were from non-white groups, pushing camping diversity virtually even with census population statistics. Sixty-three percent of new camping families intend to keep camping, and millennials are now the largest segment of the camping population at 37%.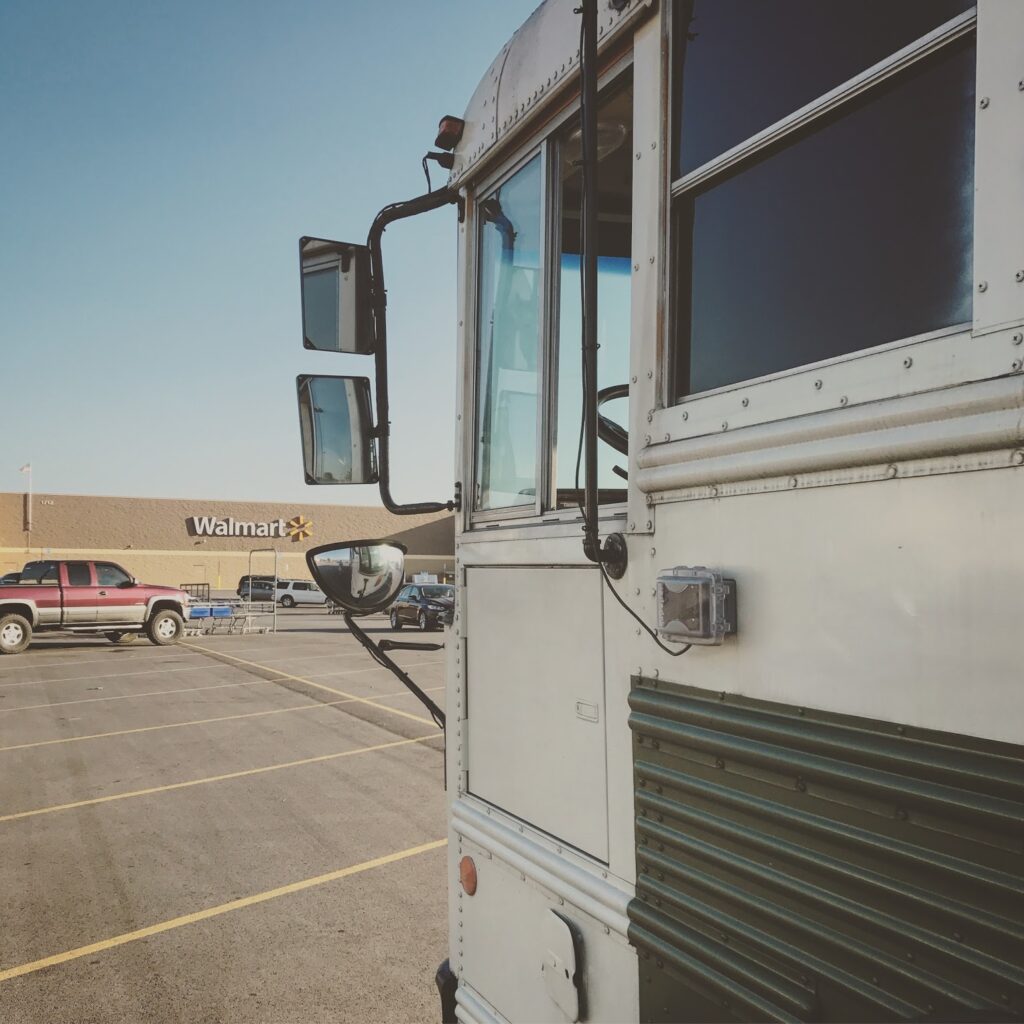 Will Overnight Parking be Banned in Texas?
Does a battle over homeless camping in public places in Texas have RVers & Truck Drivers caught in the crosshairs? Two nearly identical bills have been introduced, in the Texas House and Senate respectively, that would ban camping in public places. The bills are intended at ending homeless encampments, particularly in Austin, but the very broad language they are written with indicates that camping would be prohibited in any public place in the state unless the authorities approve it. That has a lot of campers questioning whether overnight parking would be included. According to the Texas Penal Code, a public place is defined as "any place to which the public or a substantial group of the public has access and includes, but is not limited to, streets, highways, and the common areas of schools, hospitals, apartment houses, office buildings, transport facilities, and shops." Which would seem to include Walmarts, Cracker Barrels, Rest Areas, and Truck Stops. It's possible that the "authority" at some of those private businesses would be the owner, but it isn't clear. The bill has left the committee in the House and will head to a vote. It is still under consideration in a Texas Senate subcommittee. Municipalities and activist groups have been battling nationwide over public camping bans, which proponents say would clean up the streets and improve health and safety conditions. Detractors say that this type of law only imposes fines on people that won't likely go anywhere, criminalizing homelessness. Similar bills have been ruled unconstitutional in some instances. Texas is the first place to consider statewide legislation.
Airstream Changes the Buying Game
50% of all Airstream trailers sold last year went to first-time RVers, and now the silver-bullet trailer manufacture is utilizing its pandemic-driven boost to change the way trailers are sold. In addition to Airstream-only dealerships we've reported on in the past, Airstream is now offering its own financing, just like Ford or Chrysler. Airstream Financial, a partnership with Bank of America, will help RVers consider the loan at the beginning of the buying process, instead of the end, as most RV transactions go. Airstream has been facing the same issues most RV manufacturers have in the past year, however, with supply chain and labor issues building a backlog of orders. CEO Bob Wheeler told Chief Executive Magazine that the typical order window for an Airstream is 12 weeks. Right now, a new retail order will take a year to get delivered.
Propane Explosion Sends Dog through an RV Windshield and a Woman to the Hospital
A woman in her 70s was airlifted to a burn center after a propane explosion in her RV that blew one of her two dogs through the front windshield last weekend in a Virginia state park. Paramedics treated the woman for face and neck burns, and she remains in critical condition. She'll likely spend the next several months in the burn unit. The dogs sustained only minor burns.
Shady Loan Tactics at General RV?
A local Salt Lake City newscast released Wednesday shares an investigation of an allegation by a woman that a General RV dealership submitted doctored paperwork to her loan company. Lisa Pueblo told the local Fox affiliate that the purchase price for her Thor Motor Coach in 2015 was nearly $100,000, and she expected to pay around $156,000 over the course of a 20-year loan. But the paperwork, the report states, had been "cleaned up," before being submitted to the loan company to reduce the length of the term to 10 years, with a $63,000 balloon payment at the end. The report shows Pueblo's copy of the sales contract, which lists 240 monthly payments in numerous locations, except for where it counts. One of the 50 pages shows 119 payments, along with the 1 balloon payment. The 119 appears to be typed over the number 240, and all the other math in the contract appears to be based on the 20-year loan, according to the report. Pueblo says that General RV initially would not discuss the matter, but since the news station's investigation began, they've offered her the opportunity to refinance her loan at a higher rate with a new down payment.
Driverless Shuttles
National Park transportation could look quite different in the coming years if a new pilot project proves successful. This spring, two National Park Service sites will be testing driverless shuttle buses. Fittingly, the Connected Autonomous Shuttle Supporting Innovation, or CASSI, was launched at the Wright Brothers National Memorial in Kill Devil Hills – the site of the world's first powered flight. CASSI will help officials learn more about how driverless vehicles can be safely and effectively used in the future. One unit will run at Wright Brothers, and two will run a small route in Yellowstone's Canyon Village area for three months. All three shuttles will have a trained customer service operator along for the ride during the test to ensure the safety of passengers and wildlife. Rides are free, and the vehicles operate at speeds between 8 mph and 12 mph.
Forest River Store
Forest River, which produces over 40 different RV brands, has launched its new merch portal, shopforestriver.com, where customers can find T-shirts, hats, jackets, camp gear, and more that can be made to order with the logo of any Forest River RV brand. So if you really love your R-pod or your Cedar Creek you can now get all kinds of gear made to go right with it. To celebrate the launch, the website is featuring a 10% off promotion ending May 3.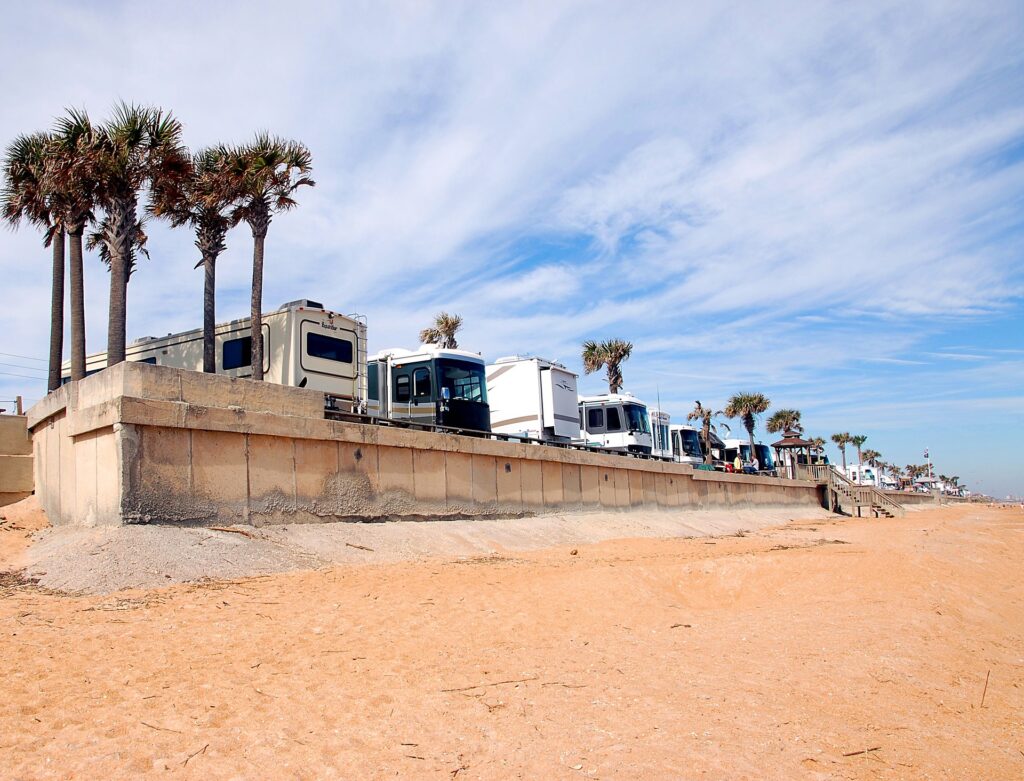 Are RVs Actually an Environmentally Friendly Way to Travel?
Finally, RVs have often been portrayed as smog-spewing threats to the environment, but several European studies, including a new German study, tell a different story. After analyzing the greenhouse gas emissions of various forms of vacation, researchers found fewer climate-damaging emissions than air travel and hotel accommodations. RVing, or "Caravaning" as it's called in Europe, has a comparatively good climate balance. The studies took into consideration energy requirements for production, operation, maintenance, and the disposal of RVs, and found that RV ownership puts off Less CO2 than a car plus hotel trip, less than an airplane plus hotel trip, and only slightly more than train travel. Motorhomes and trucks pulling trailers certainly emit more greenhouse gases than most vehicles, but that's balanced by the lack of need for hotels, which put out their own CO2. As much as ten times as a stay at a campsite. Our thanks to RVBusiness.com for pointing us toward that story.
---
Have a piece of news to share? Email Jason Epperson at [email protected].
Thinking of becoming a full-time RVer? Click here for our full-time RV focused content.