Click to watch the video version of this post.
A motorhome owner destroys a brand new Jeep Wrangler towing it in 4-low, some BLM lands in Nevada are shutting down camping altogether, the Good Sam Club is suing its new rival "Good Samaritan Club," 7000 new campsites are set to open in Florida and more. This is the RV and camping news brief for 3.20.21
By Jason Epperson
Couple Dangles Over Bridge for 68 Minutes
For 68 minutes, Nicki and Steve Cunningham hung over the edge of the Malad Gorge Bridge on I-84 near Tuttle, Idaho, watching their belongings drop 80 feet to the solid rock below. The only thing keeping them from certain death? The safety chains connected between the truck and their travel trailer.
The couple was on their way to Idaho Falls to get a new awning installed when 35 mph winds pushed their truck off of the Bridge. After calling 911, a quick-thinking truck driver attached stronger chains to keep the truck from falling until emergency crews were able to arrive at the scene.
The Cunninghams are local to the area and knew the dangers of wind on the bridge, but this time the wind hit them just right sending them into an uncontrollable sway, throwing their truck over the edge. The couple was able to get out of their truck after a daring rescue by the Magic Valley Paramedics Special Operations Rescue Team, who rappelled over the edge, smashed open the passenger window, and pulled the Cunninghams and their dogs to safety.
The Cunninghams were full-time RVers, the trailer was their home, and they've lost everything. If you'd like to help they have a GoFundMe page setup.
RV Supply Shortage
The big news in the RV industry right now is growing challenges surrounding the acquisition of supplies, raw materials, and components to build the ever-growing order backlogs. Executives at all the RV manufacturers are working hard to solve supply chain issues they thought would be far behind them by now. Fiberglass, lumber, awnings, glue, and tubular steel are all in short supply and rising dramatically in cost, along with foam for RV furniture, seat cushions, valances, and bedding. It's mostly an aftershock that continues to permeate from COVID manufacturing shutdowns last year, compounded by the recent Texas freeze up which is still affecting glue and foam manufacturing, or really anything made with petrochemicals.
RVs are made largely out of components, and if one thing, like an air conditioner, is unavailable, that RV can't ship. Right now it's 14 things at once, and it's keeping manufacturers from building to the incredible demand that seems to be even stronger than it was last year. Most RV manufacturers have increased their invoice pricing to dealers anywhere between 2% and 10%.
Supply chain challenges were compounded for Forest River, who suffered a total loss fire at one of its lamination facilities that made components for RPod trailers. Other Forest River lamination facilities should be able to pick up the slack for RPod, and orders shouldn't be affected much.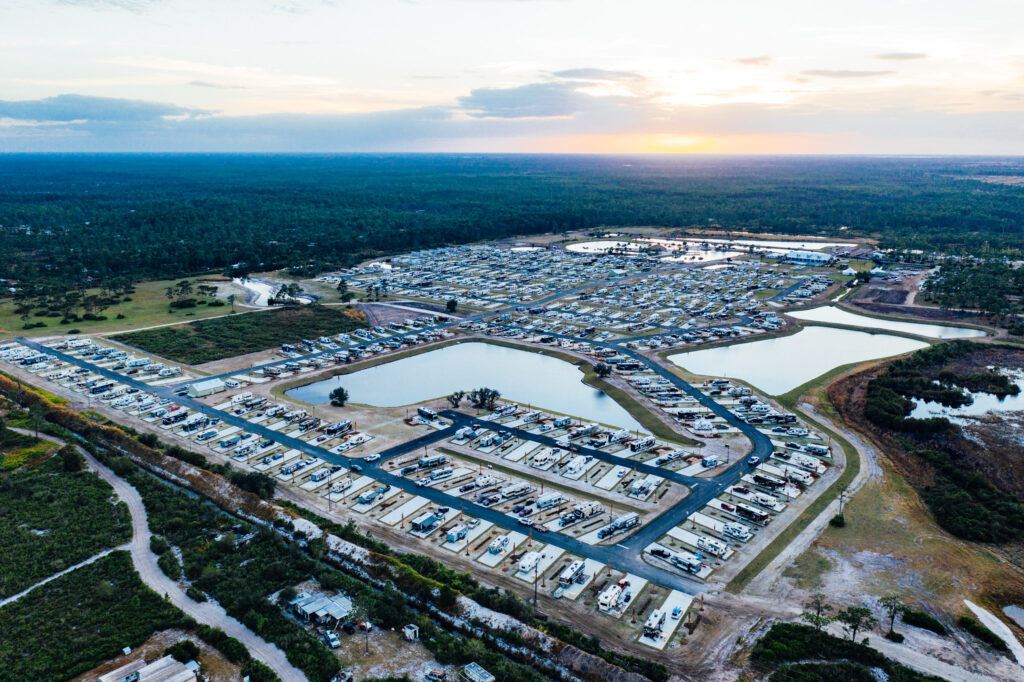 Florida Campgrounds
If manufacturers can solve the supply chain issues, The RV industry is poised to sell more RVs this year than ever, at a time when those who already own them are using them more. Campsite availability is a major challenge for folks wanting to get out to a campground, especially during busy periods in popular RV destinations. Florida is certainly one of the top three states that RVers head to, especially during the winter months, and if you've tried to book a site there recently, well, you know it's a challenge. Help is on the way. More than 7,000 new RV sites will come online in Florida this year and next, between the construction of several new parks and the expansion of existing parks. 5,000 new RV sites at 19 new Florida RV parks and resorts have already opened since December. You can read the full list of the new and expanding parks here.
BLM Lands Shutting Down to Camping
The Bureau of Land Management is closing sections of public land near Reno, Nevada to overnight camping because people are violating the 14-day camping limit. Areas of Golden and Sun valleys near Chimney Drive and an area off State Route 50 will be closed starting April 1, the Reno Gazette-Journal reported. The locations will remain open for day use and hiking. Both of these areas have had more people living in unofficial camps for extended periods. Under the agency's policy, campers can only stay on undeveloped public land for 14 consecutive days within a 28-day period. There's a ton of BLM land in Nevada, but these areas are particularly a problem due to their access to nearby businesses for groceries and supplies.
Compounding the problem is an increase in RV Parks in the area that have RV age limits for long-term renters. Trash and abandoned vehicle removal are costing taxpayer dollars, and the agency says it doesn't have the manpower to monitor and enforce the 14-day limit, so it's closing camping altogether, saying more closures in the area could be coming.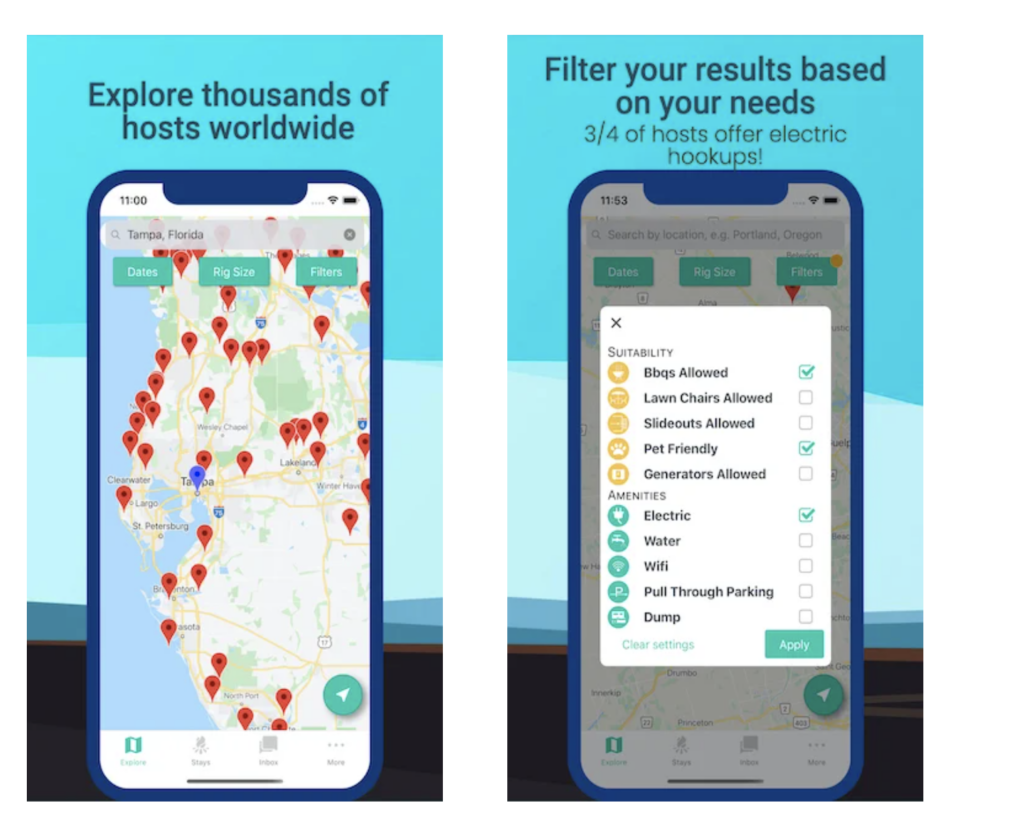 Boondockers Welcome App and Insurance for Hosts
Boondockers Welcome, the subscription service that pairs RVers up with landowners for free camping on private property, has launched a mobile app that allows you to search all their 2700 hosts, filter based on your RV size, amenities, and dates, message hosts, and request dates, leave reviews, and save favorite host locations. Earlier this year, Boondockers Welcome introduced insurance protection for hosts. It's a great service that we've utilized on many occasions for free overnight parking.
Camping World Sues RV Advisor
Camping World's Good Sam Club is taking legal aim at a new social network for RVers dubbed the "Good Samaritan Club," run by entrepreneur and RV dealership owner Gigi Stetler under her "RV Advisor" brand. The name is a not-so-thinly-veiled jab at Camping World Holdings and its CEO Marcus Lemonis, whom Stetler has had an adversarial relationship with since a 2009 incident in which Stetler says Camping World conspired with an equestrian festival to damage her business RV Sales of Broward—now known as Planet RV—in Davie, Florida.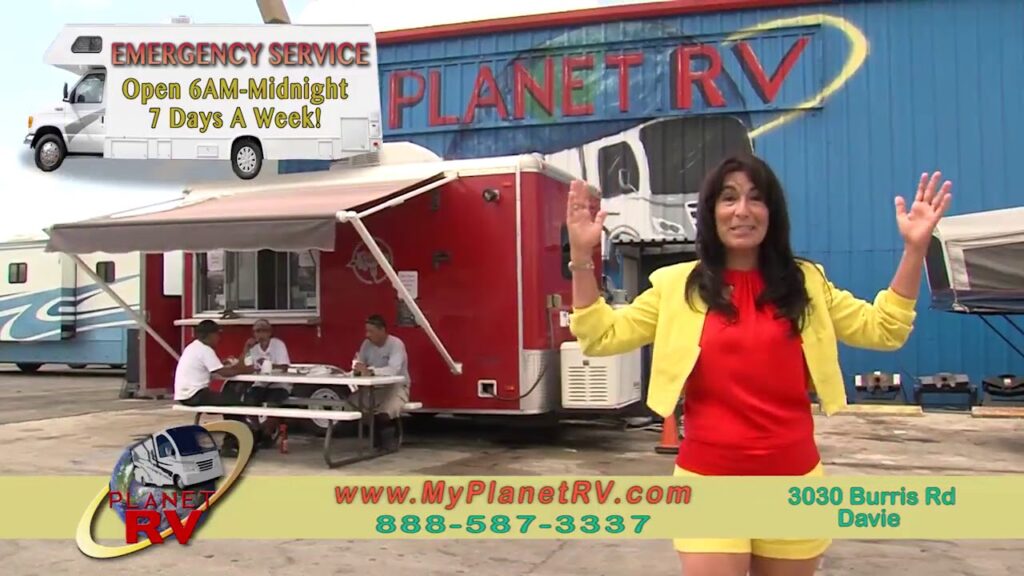 In the years since, Stetler has been an outspoken critic of Lemonis and Camping World, issuing many press releases documenting her legal battles with him. In 2020, she went as far as establishing the website victimsofmarcuslemonis.com to collect stories from people who have had negative experiences with Camping World businesses and with Lemonis himself as a part of his CNBC TV series "The Profit." You can read more about the lawsuit here, including a statement from both Good Sam and Stetler.
More Camping World News
Speaking of Camping World, the nation's largest RV dealer has continued its dramatic expansion, announcing its acquisition of 10 different dealership locations across the country in just the past month, along with the purchase of land for new dealerships in several states. Camping World's growth is something to really keep your eye on, as the larger they are, the more they can throw their weight around with manufacturers and suppliers. There are now around 180 Camping World dealerships in the US.
Fun Town RV Expansion
Camping World isn't the only dealership chain expanding. According to an article in RVBusiness, Texas' Fun Town RV is in the midst of building 3 new stores and a service center, which will have Fun Town operating 14 locations in the Lone Star State. Owners intend to open two more service centers soon, after already opening one late last year. Service has been a major issue in recent years for RV owners, and the problem is only growing. Fun Town may soon be one of the best places to go get your RV serviced. The 10-year-old company has also recently opened a centralized call center and headquarters, having doubled in size over the past two years.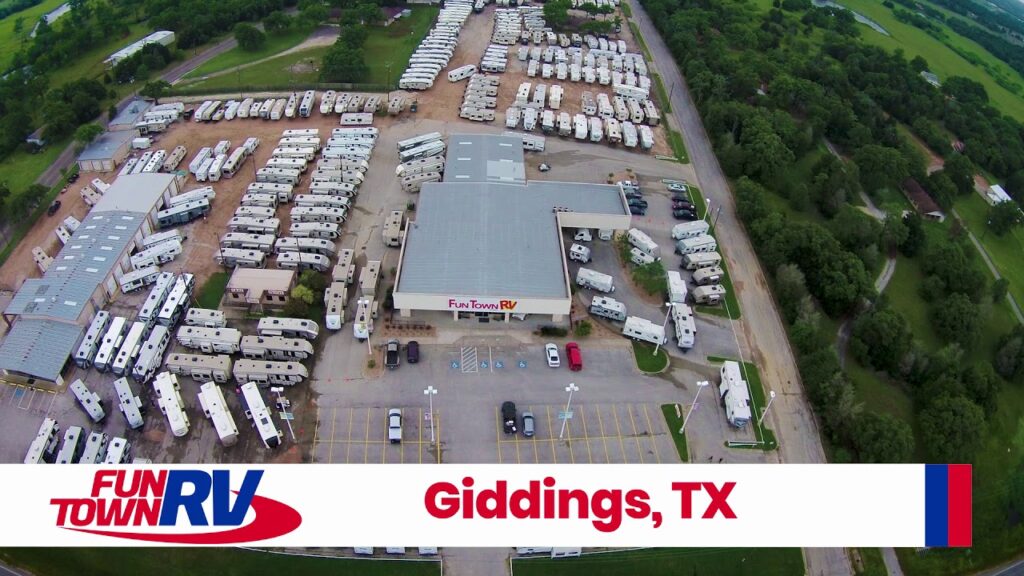 Fun Town may be one of the few businesses in the RV industry that actually benefited from the Texas cold snap. According to the article, their sales spiked as Texas homeowners were forced into massive remodeling and repair projects, living in RVs in the short term. You can find the full article in the description.
Jeep Destroyed Flat Towing
Finally, if you're flat-towing a vehicle behind your motorhome, it's important to make sure you've completed all the steps to keep it from destroying itself. A motorhome owner learned that lesson the hard way when they accidentally towed their 2021 Jeep Wrangler in 4WD-Low and 1st gear. After getting up to about 50,000 RPMs, the entire underside of the engine blew out, exposing the cylinders from beneath and destroying the transmission bell housing and more. The estimated damage? $30,000 in parts alone.
---
Have a piece of news to share? Email Jason Epperson at [email protected].