In this news round-up, we cover Arizona boondocking restrictions, National Park Service's visitation numbers for 2021, the actual number of RVs sold last year, a snapshot of America's Black campers, and tell you the best day of the week for the cheapest fuel prices. 
Have a news tip? Email us at [email protected].
Prefer to watch or listen to the news? This episode and past episodes of the news can be found on our RV Miles YouTube channel and on the RV Miles Podcast.
NPS Visitation Numbers for 2021
In last week's news from the parks episode, we shared some explosive visitation numbers from a few of America's top national parks. Well now, the National Park Service's full annual visitation report is out, and surprisingly, system-wide, visitation for 2021 was slightly below pre-pandemic levels. The parks received just under 300 million recreation visits last year.
The reduction could be related to still-in-place visitor limitations at many park service facilities, especially smaller, indoor historical sites — like presidential homes — that aren't currently offering tours.
Of 423 parks in the National Park System, just 25 received more than half of the total visitors. Forty-four parks set a record for recreation visits in 2021.
The national park service is recommending that if you're looking to visit a major national park in 2022, you might consider combining your trip with smaller, less-visited sites in the area.
Arizona Boondocking Restrictions
With more and more visitors, public land managers are trying to find ways to cope. With Arizona boondocking in Coconino National Forest, the forest service is severely limiting where camping can happen in the Sedona area with what they call emergency closures. Beginning in late March or early April, there will be only eight designated dispersed camping areas in the entire forest with around 200 spots total.
The rest of the forest will be completely closed off to public camping. Coconino's rangers are also finding new ways to enforce the 14-day limit on dispersed camping stays.
According to Red Rock News, rangers now have an app to track the license plates of campers. In the past, they used hand-written notes and a whiteboard. And often, campers would just move to a different part of the national forest every two weeks. Now, rangers can track the info on their phones, and pull up the database before asking a camper to leave. After staying in the forest for 14-days, campers cannot return until 16 days later.
Over 80,000 New Private Campgrounds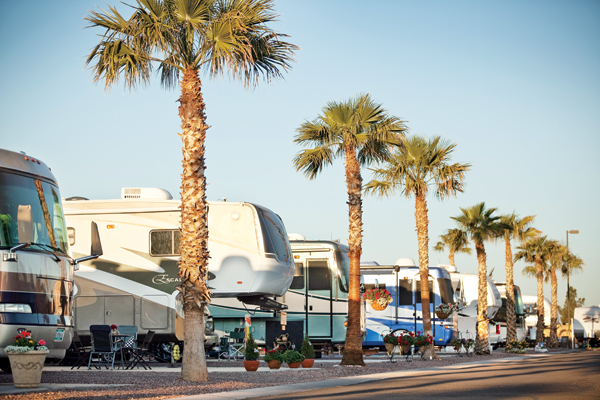 While Colorado and Arizona boondocking opportunities seem to be reducing there is some good news on the private campground front. The National Association of RV Parks and Campgrounds estimates that 81,000 new campsites will be built in 2022, according to a report in Woodall's Campground Magazine. That number comes directly from the association's fall survey of campgrounds. The report also says that 58% of park owners had an increase in main season occupancy in 2021, and 55% have unfortunately increased their rates.
As much as investment firms and large corporations seem to be buying up campgrounds, 71% of parks report that they are still independently owned small businesses.
KOA Adds Multiple Booking Function
North America's largest campground franchise — KOA — has added new functionality to their website to make it easier to book multiple stays. The site's shopping cart now allows you to make multiple reservations at one campground or across many campgrounds in one single transaction, making booking faster across KOA locations.
As campers begin planning and booking for a new year of travel, the majority are reserving three to five months before they plan to travel, according to KOA's latest research. KOA's advanced reservations are already up 51% over last year.
Diversity in Camping Numbers
KOA also shared some news about the ever-increasing diversity in camping. In 2021, 8 million Black households camped. Back in 2017, that number was only 3.1 million, an increase of 158% over the last five years. KOA's Black Community Camping Snapshot shows that 61% of Black campers prefer tent camping over other lodging options, 46% take more than three camping trips a year, and one-third of Black campers plan to purchase an RV in 2022. 72% of Black campers are either Millennials or GenZ.
How Many RVs Were Sold in 2021
We reported recently that the RV industry built 600,000 units in 2021 – but how many of those were actually sold? Well, according to Statistical Surveys tallies actual registrations of vehicles, and they say that 567,079 RVs were sold last year – meaning only about 6% of those 600,000 units went unsold, restocking dealer lots. But there are actually a lot of signs that sales are on the decline. If you look at monthly registrations, each of the last 7 months of 2021 saw a reduction in sales over 2020.
A lot of that probably has to do with late 2020 being the beginning of the boom in RV sales. Another interesting tidbit I found was that motorhomes are gaining ground once again. Trailers are the vast majority of RVs made and sold — around 90% — and they had been gaining ground for the last several years. But last year, motorhomes pushed back a bit, beating the downward trend, led by Class B campervans, which were the only segment of RVs to have a year-over-year sales increase in December.
Cheapest Fuel Days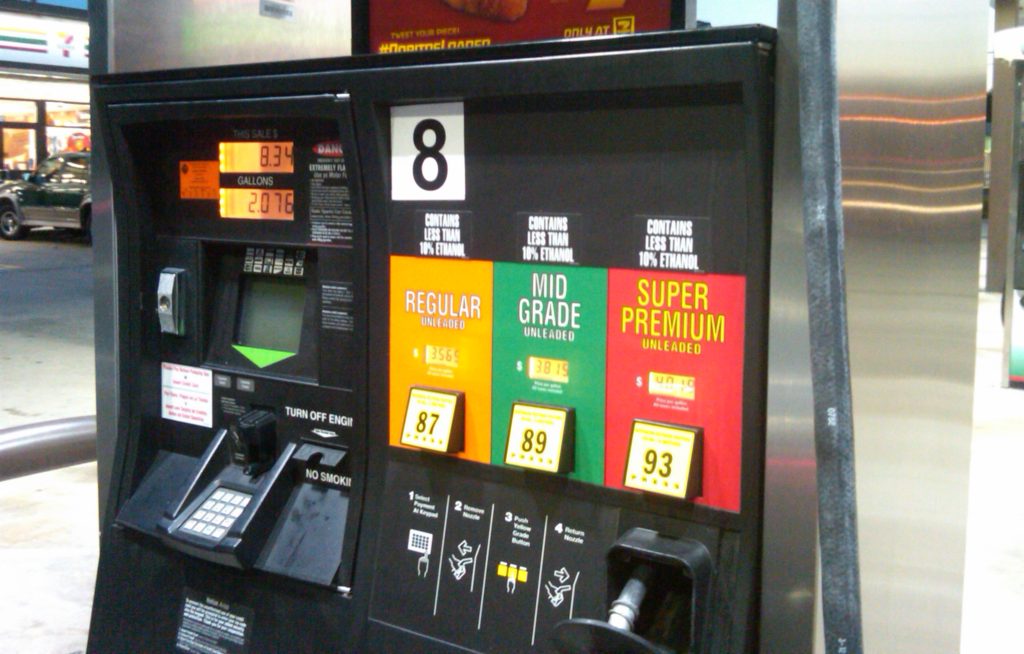 Finally, with fuel prices continuing to rise, you might be on the lookout for the best way to save a few cents on a gallon of gasoline or diesel. Fuel savings app GasBuddy has analyzed all its listed pricing data for 2021 and came up with the best days of the week to buy fuel.
GasBuddy says that Mondays offer the lowest average gas prices in the majority of the U.S. Monday was also the best day to buy gas on GasBuddy's 2017, 2018, and 2019 studies. But contrary to previous years, Friday was also one of the cheapest days of the week to buy gas in 2021. The worst day to buy fuel was Thursday. While the weekend previously held the title for the most expensive prices, Wednesday now follows Thursday as the second most expensive day to fill up. GasBuddy attributes this to changes in work-from-home lifestyles.
GasBuddy also breaks down the results by state, which can vary dramatically. We'll link to the full findings in the description. They say that drivers that shop around save $250 per year on average, and obviously heavy fuel guzzlers like RVs and trucks will save a bit more.
The nationwide average for a gallon of regular gasoline was $3.52 on Friday, with diesel clocking in at $3.94. Tensions between Russia and Ukraine have caused the price of a barrel of oil to surge above $91, according to AAA. GasBuddy anticipates that gasoline could hit $4 per gallon in the coming months.
Have a though on the changes to Arizona boondocking or any of the topics covered today? Leave a comment and let us know.