It's time for our fall gear guide! We have all the road-tested gadgets to make your RV travel a breeze! From raincoats to coffee mugs, camera gear, even a paper plate recommendation, we'll have you camping in style this fall. You can listen to episode 59 of the RV Miles podcast — where we discuss these items — below in the player or on any podcast app.
---
Nite Ize Radiant 250 Rechargeable Headlamp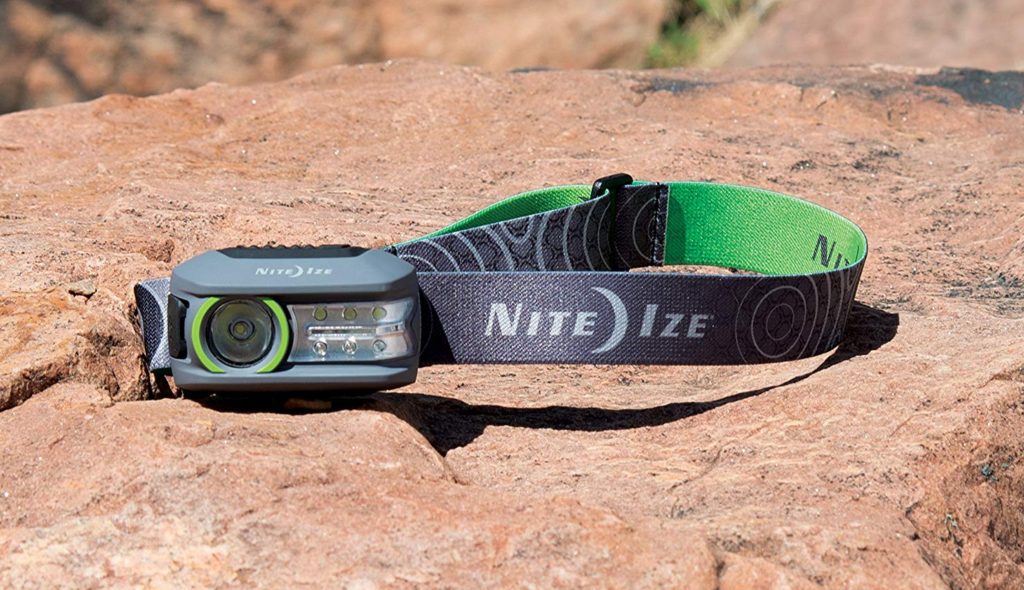 Get serious work and play done at night with this 250-lumen headlamp from Nite Ize. It features 5 modes (high/low spot, high/low flood, red flood), and is super comfortable on your head. The 90-degree tilt angle allows you to adjust it however you like to wear it. The unit charges in about 2 hours with a micro USB cable and the battery life is excellent. $39.97 on Amazon.com.
---
Nite Ize SlapLit LED Drink Wrap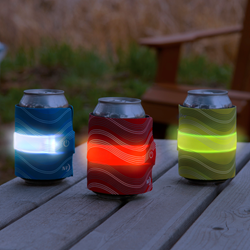 Another Nite Ize product, these lighted drink wraps are a variation on the SlapLit bracelets we are big fans of. Two recoiling steel bands layered inside the insulating neoprene drink wrap allow the SlapLit to lay flat for easy storage. You to simply slap to wrap cans and bottles. The non-slip backing creates a solid grip while the LED strip can be set to glow or flash with the simple push of a button. Perfect to find your drink around the campfire. $11.99 on niteize.com.
---
Infrared Laser Thermometers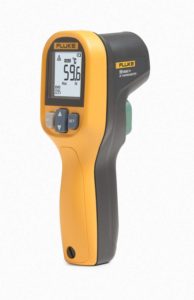 If you can't afford a several-hundred-dollar tire pressure monitoring system, one of the best ways you can protect against blow-outs on the road is an infrared laser thermometer. Simply point at each tire every time you stop to make sure none are running overly hot, which is an instant indicator of low pressure or some other problem. Laser thermometers are great for other things around the campsite too — make sure your griddle is at the perfect pancake-making temperature! We have two models to recommend: The dirt cheap Etekcity model that isn't so durable ($22.99 on Amazon.com) and the rock-solid Fluke ($75.61 on Amazon.com).
---
Earth's Natural Paper Plates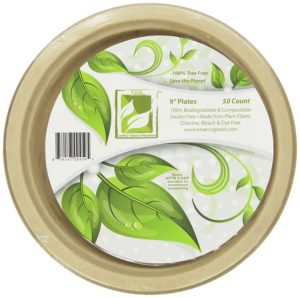 If you feel guilty about using paper plates, feel a little less so with these plates made from discarded wheat stalks and sugarcane fiber. They're sturdy, microwaveable, oil-resistant, and contain no plastic or wax lining ($6.76 for a 50-pack on Amazon.com).
---
50th Anniversary Trails T-Shirt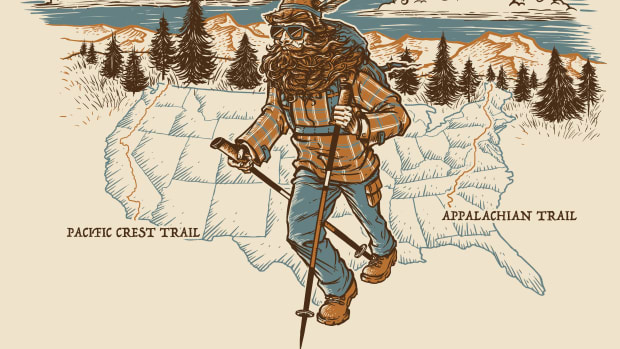 Celebrate the 50th Anniversary of National Trails System with American Backcountry as they join forces with the Appalachian Trail Conservancy and the Pacific Crest Trail Association for a limited edition hiker tee shirt that gives back to the wild paths we love to adventure on. Printed on their signature recycled polyester blend that utilizes recycled water bottles, 10% of each shirt sold will be donated directly back to the trail organizations. ($30 for a limited time at AmericanBackcountry.com)
---
Camelbak Chute Water Bottle with Magnetic Top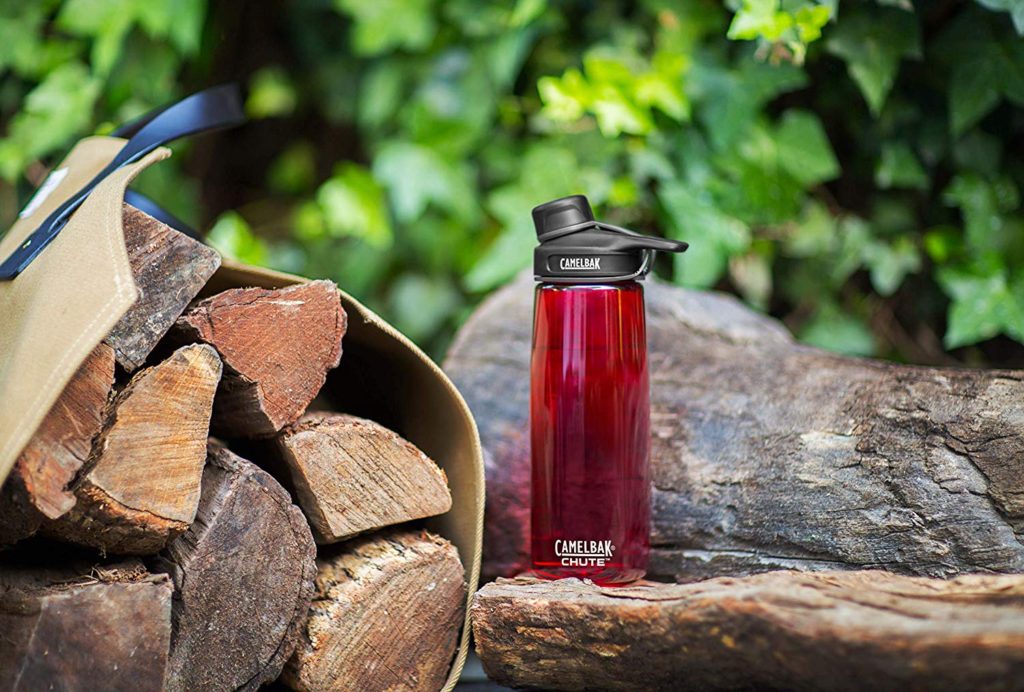 Camelbak Chute water bottles are dirt simple, easy-pour, and totally leak-free, with one really cool feature: the top is magnetic and holds to the side of the rim when you're drinking so it doesn't hit you in the face. With so many waterbottle options out there, we love the Chute's simplicity and rock-solid function. You can get the L.L.Bean logo version that we have, or solid colors on Amazon. Both are about $15.
---
Ello Campy Vacuum-Insulated 16oz Travel Mug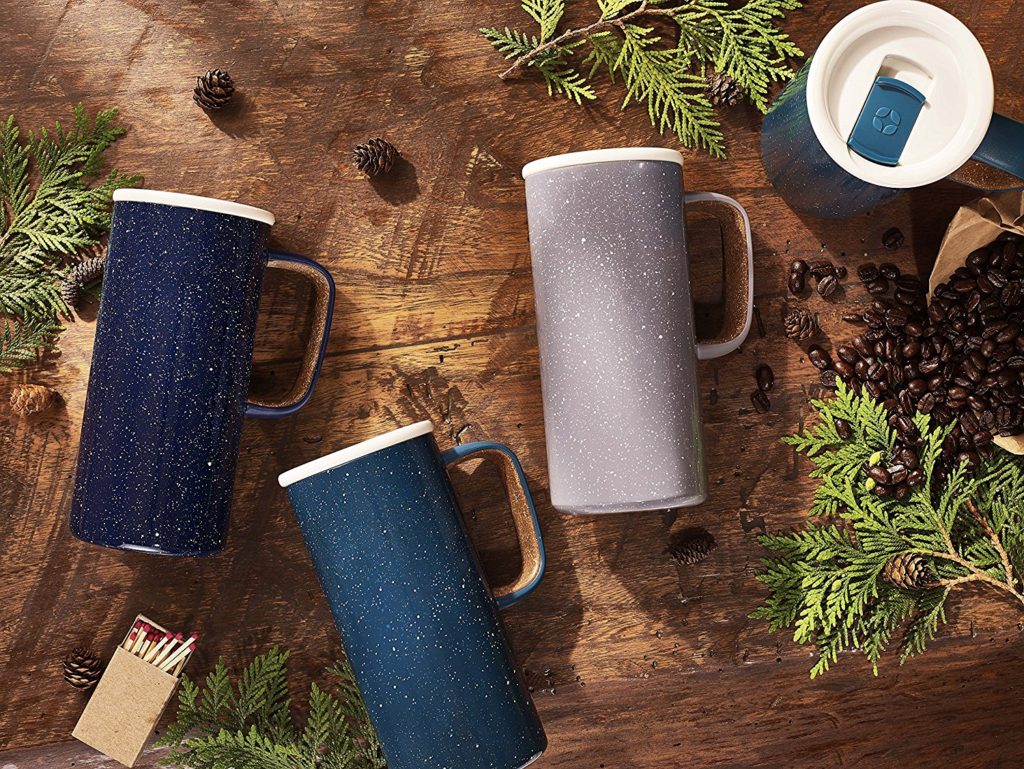 These stainless steel travel mugs are ideal for carrying both hot or cold beverages on the go, matched with old-fashioned enamelware style and a modern touch. The tight-fitting plastic lids prevent messes and spills while carrying. The wide handles are outfitted with a cork lining which keeps everything comfortable and non-slip. ($14.91 on Amazon.com)
---
Shimoda Explore 40 Adventure Camera Backpack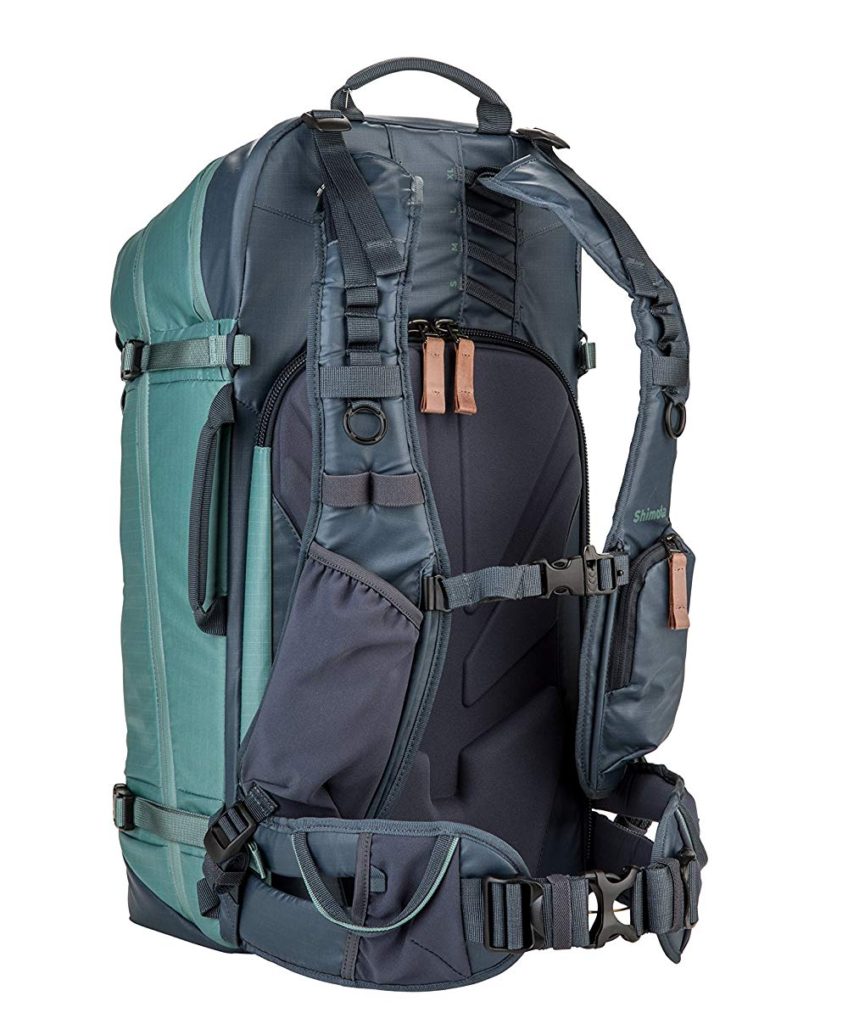 This pack is just perfect for any serious photographer. Don't take our word for it, check out all the fantastic YouTube reviews from owners. We love that it's totally configurable to your needs, and features rock-solid construction, adjustable height, and an inner frame. Their innovative core modules allow you to take just what you need. (Bag and 2 core units $379.85 on Amazon.com)
---
Slackers 50-Feet Slackline Classic Set

We absolutely love our Slackers Slackline for wild monkey play at the campground. It's like a combination of a tight-rope and a trampoline, but fits in a small bag. It's incredibly durable, and the 50′ length allows you to put it along some wide tree openings. It also doubles as a closeline around the campsite. ($42.59 on Amazon, or in L.L.Bean stores)
---
L.L.Bean Trail Model and Storm Jackets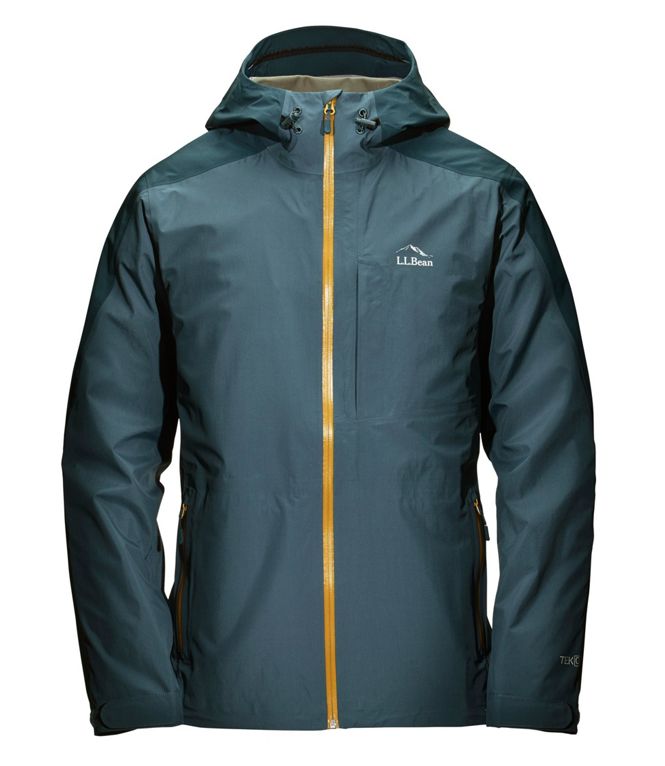 If there's one thing that Maine-based L.L.Bean knows, it's foul weather gear. Their raincoats are nothing short of spectacular, and you need spectacular when you're doing anything more than running between the house and the car in the rain. Need to pack up the campsite in a relentless downpour? No problem, with the Tek 02 3L Storm Jackets. The waterproof and breathable TEK 02 technology keeps you out of the rain, but breaths so you don't soak yourself in sweat. They're articulated in the arms, so you can really get to work in the wet. They range from $169 to $200, available in men's and women's sizes, including tall and petite. If you want something lighter and more packable, check out the L.L.Bean Trail Model raincoats, particularly the $59 kids' version. It's got a reflective pattern, and packs in on itself to stow away for those rainy surprises.
---
DJI Osmo Mobile 2 Smartphone Stabilizer
If you haven't seen these out and about, you will very soon. If you love to take travel videos, this smartphone gimbal is for you. Capture stunning cinematic shots that are perfectly balanced, as if you have a camera on a track or crane. You can also do motion time-lapses and other cool stylistic shots when you mount it on a tripod. It's almost completely replaced our DSLR camera for video shoots. ($136 on Amazon)
---
We're an Amazon affiliate, which means that anything you purchase through our Amazon links gives us a little kickback. You don't even have to purchase the items we recommend. Once you click through one of our Amazon links, anything you purchase is credited towards RV Miles and doesn't cost you a cent more. We appreciate the support! No items on this guide are paid promotions. We only list gear we truly recommend.