After 7 years full-time on the road, and documenting our experience on the RV Miles Podcast, we've been reflecting on what it means to be a full-time RVer. Here are nine full-time RVing myths and nine full-time RVing realities. Spoiler: the myth and the reality aren't the same.
9 Myths about Full-Time RVing
Myth: FULL-TIME RVING IS LIKE BEING ON A PERPETUAL VACATION
Reality: While full-time RVing does offer the opportunity to visit many places, it also comes with responsibilities like work or school, maintenance, planning, and budgeting. It's a lifestyle choice with its own set of challenges and not every moment will be spent basking in the glories of the outdoors or off on some epic adventure.
Myth: LIVING IN AN RV IS ALWAYS CHEAPER THAN LIVING IN A HOUSE
Reality: The cost of RV living can vary widely depending on factors like fuel prices, campground fees, maintenance costs, and the type of RV you own, especially if you took out a loan on your RV and the truck required to tow the RV. It can sometimes be as expensive or more expensive than living in a traditional home. Remember, the cost of owning a new RV varies from entry-level prices of around $ 25,000 all the way up to six figures. The used market isn't much better. There's a lot to consider financially and the reality is, RVing isn't a drastically cheaper alternative to living in a house and it's important to remember that as you make your full-time RVing plans.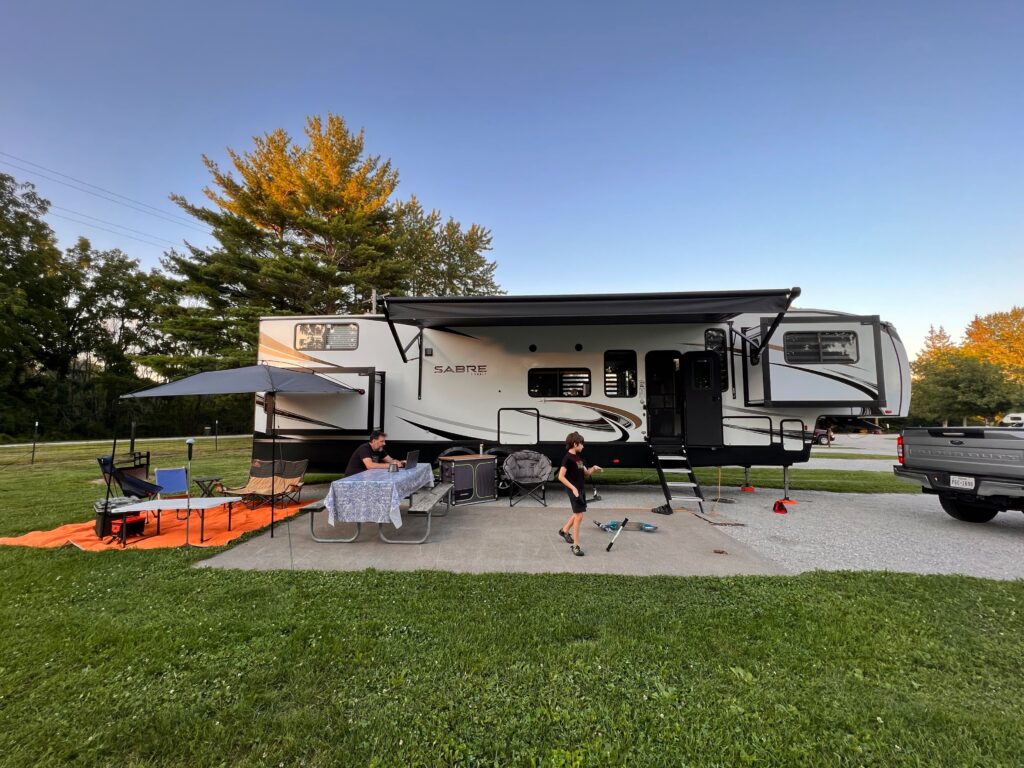 Myth: IT'S EASY TO FIND REMOTE WORK AND STAY CONNECTED
Reality: While remote work opportunities are increasing, finding stable internet connectivity can be a challenge in some remote or rural areas unless you are willing to spend a decent amount on Starlink. When it comes to remote work, some businesses have rules about what states you can work in, or have a hard-wired internet connection. If your current job has a remote work option, it's important to understand exactly what they mean by "remote". If you're looking to find remote work from the road, we've got 30 ideas to help inspire you.
Myth: FULL-TIME RVING IS A LONELY AND ISOLATED WAY TO LIVE
Reality: The RV community is vast and diverse, and many full-time RVers form strong connections and friendships with fellow travelers. Organizations like the Republic of Nomads is a great way for families to make connections with other full-time families. Additionally, attending rallies (like the RV Miles Homecoming Rally), Facebook groups, and other RV-focused organizations can help make those connections.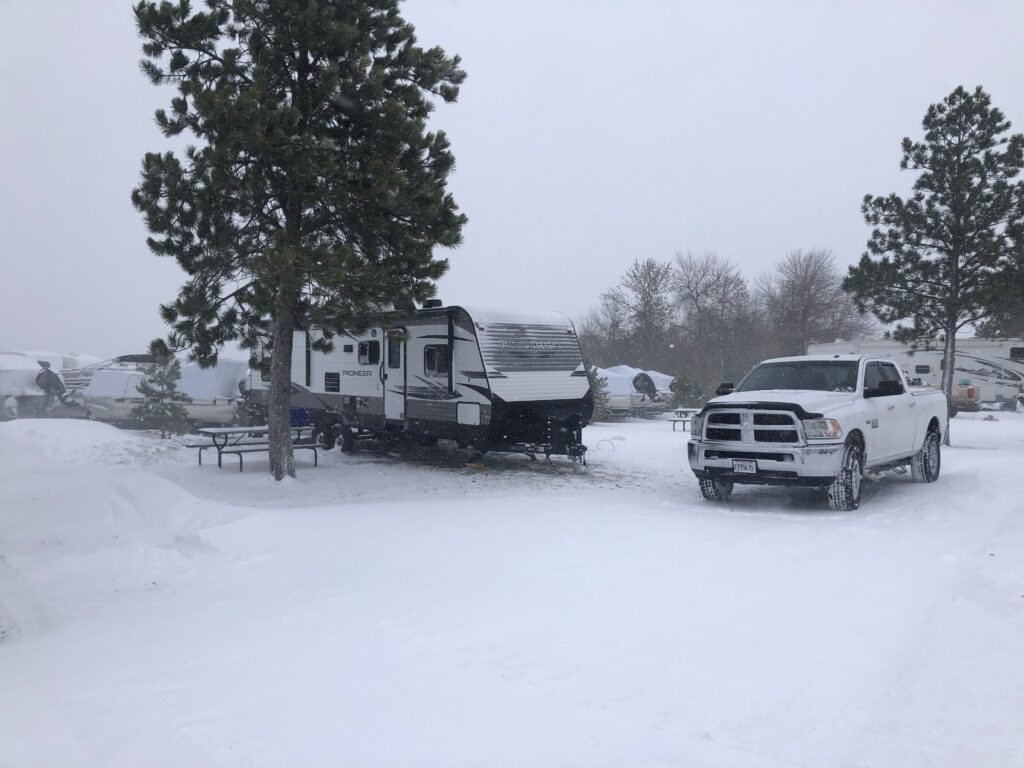 Myth: YOU CAN ALWAYS TRAVEL TO PLACES WITH PERFECT WEATHER
Reality: Weather can be unpredictable, and you might encounter extreme conditions like heat, cold, or storms, depending on your location and the time of year. Chasing 70 degrees is something people try, but it's really hard to do in the winter and can be expensive as campgrounds often increase their rates during peak seasons.
Myth: DOMICILE IS SIMPLE. YOU CAN JUST GET A UPS ADDRESS
Reality: it's getting more complicated. If you can't keep a relative's house as your address, you pretty much have to go to one of the major mRV mailing services like Escapees.
Myth: IT'S TOO HARD TO GET A CAMPSITE
Reality: it's easier because you have full-time flexibility. Over the years, we've often just picked our next destination based on availability. If you are willing to be flexible, you'll be able to move pretty easily. And don't forget, you're still traveling when many part-time RVers are done for the year. Of course, if you have particular places you'd like to be, and those places are during the popular season, you're going to need to plan ahead, be mindful of booking windows and really stay on top of things. Popular campgrounds book fast during peak travel season.
Myth: IT WILL SOLVE ALL YOUR PROBLEMS
Reality: life is life and you can't run away from it. Your family dynamic won't dramatically change, and your eating habits and exercise won't just magically improve. In fact, good AND bad habits tend to get amplified on the road. This is a deliberate lifestyle and you have to make deliberate choices. Don't expect the road to absorb all your problems. This lifestyle can provide amazing opportunities for growth, but you have to do the work and be open to it.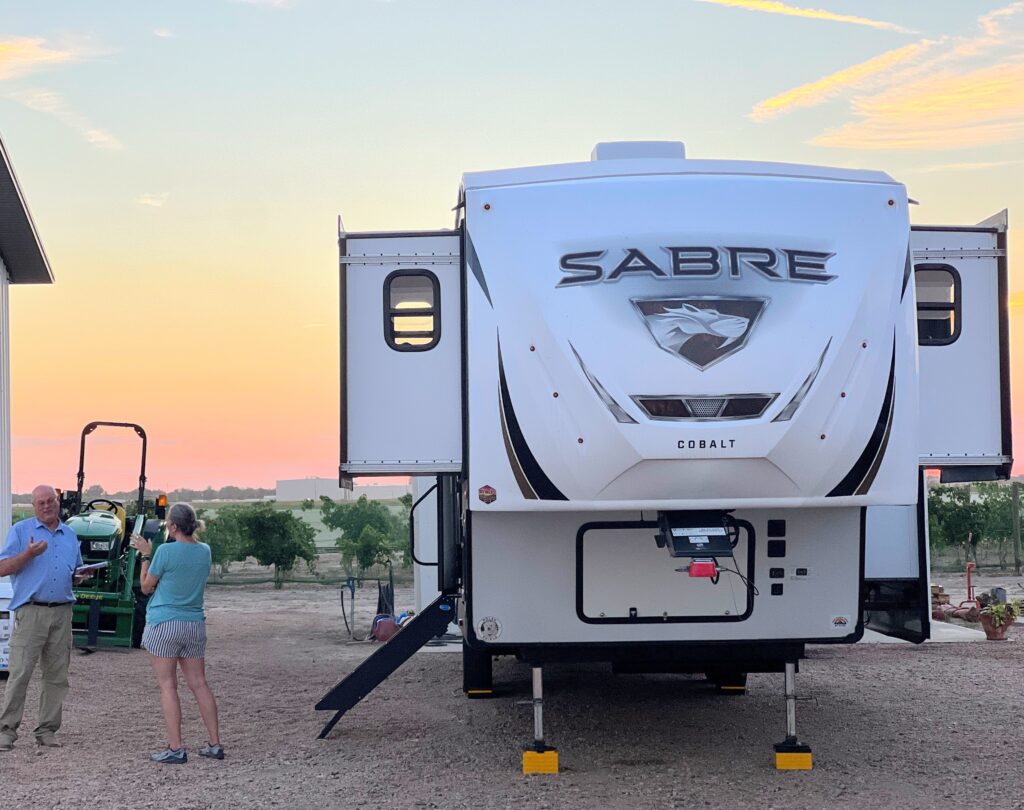 Myth: YOU'RE STUCK WITH IT IF YOU START
Reality: You can always rent an apartment, or rent a monthly campsite while you figure things out. You are not required to stay full-time RVing. We didn't After seven years, it was time to take a break. If you find you don't like it, that's ok. You didn't fail. Step back, regroup, and do what you need to do to carve out the life that works for you.
Full-time RVing is an amazing experience. I wouldn't trade the last seven years for anything. Hopefully, as you look towards your full-time RVing adventure, you're going into it with eyes wide open and embracing more of the realities than the myths.