Looking to visit a National Park in the Midwest? Here are five midwest national park destinations, including a few you might not have heard of, but are worth a visit.
Five Midwest National Park Destinations
---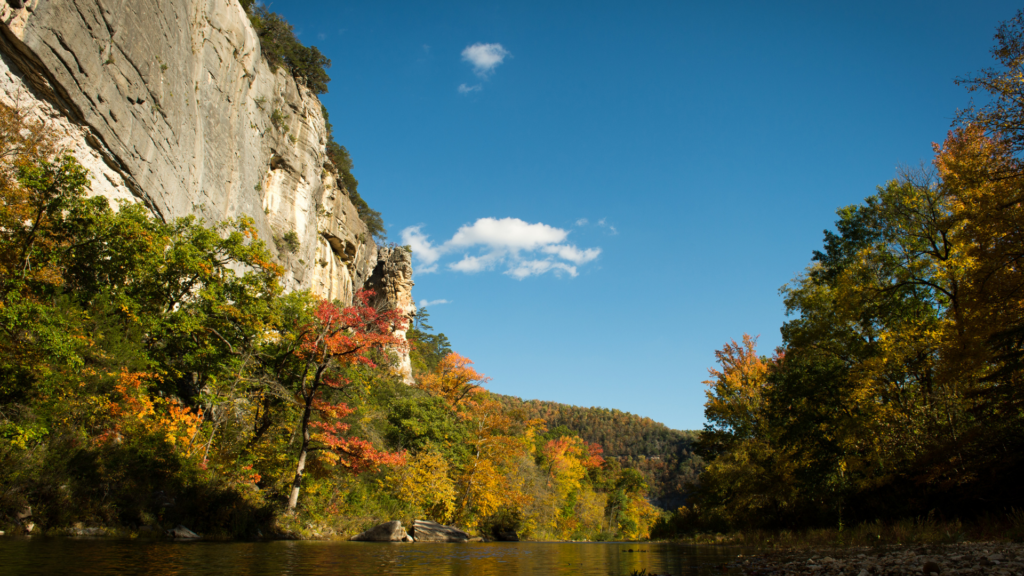 Established in 1972, Buffalo National River flows freely for 135 miles and is one of the few remaining undammed rivers in the lower 48 states.
Once you arrive, prepare to journey from running rapids to quiet pools while surrounded by massive bluffs as you cruise through the Ozark Mountains down to the White River.
The Buffalo offers several camping options for both the tent and RV camper all within easy distance of the main swimming hole.
Be aware that there is no cell service along much of the Buffalo, so come with the mindset that you will be unplugged.
We highly recommend you take advantage of the hiking and grab a canoe from Durst.
We recap our time at Buffalo National River on episode 1 and episode 22 of the RV Miles Podcast. Hopefully, your adventure will be a bit drier than ours.
---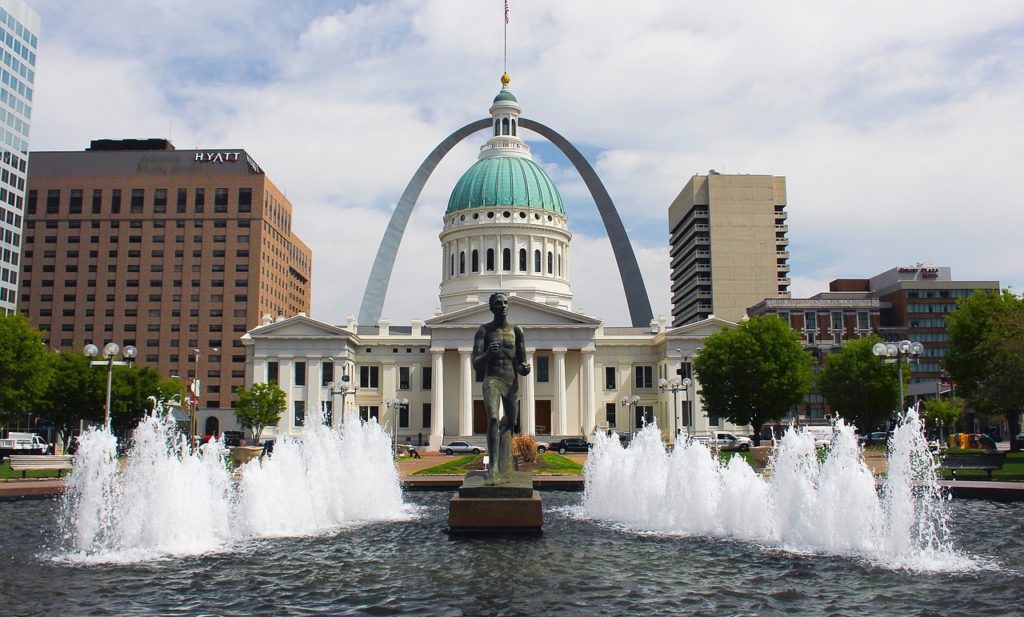 The Gateway Arch reflects St. Louis' role in the westward expansion of the United States during the nineteenth century.
The park is a memorial to Thomas Jefferson's role in opening the West, to the pioneers who helped shape its history, and to Dred Scott who sued for his freedom in the Old Courthouse.
We have taken several trips to the St. Louis area, and we can't recommend this vacation location enough. With several camping options within 30-45 minutes of downtown, plenty of free or discounted museums and zoos, and two junior ranger programs (one for The Gateway Arch and one for The Old Courthouse), there's plenty to do for the National Park lover looking to enjoy some city escapes too.
To learn more about our time in St. Louis, including a couple of camping options, check out Episode 16 of the RV Miles Podcast.
---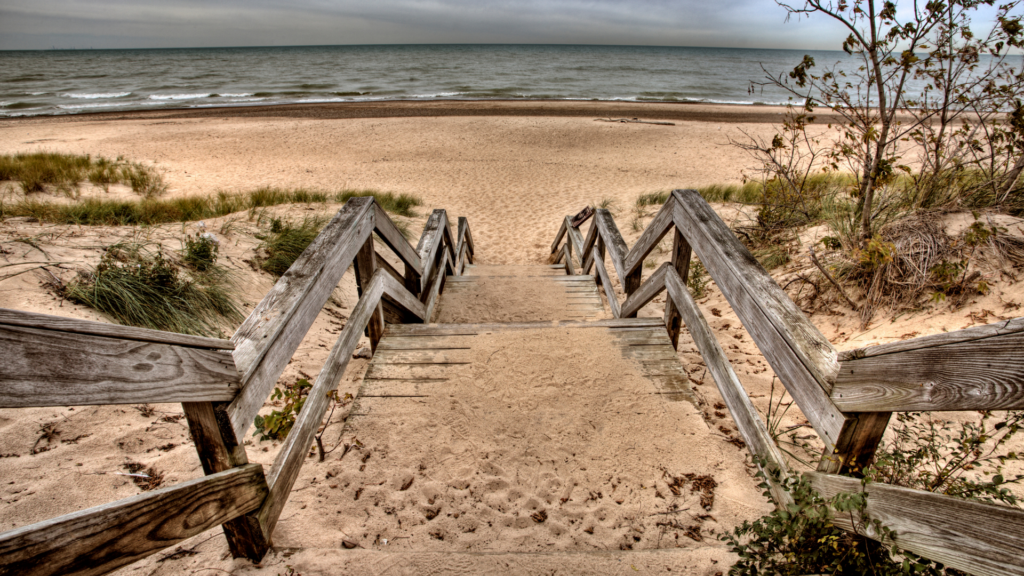 Indiana Dunes National Park hugs 15 miles of the southern shore of Lake Michigan and has much to offer. Whether you enjoy scouting for rare species of birds or flying kites on the sandy beach, the national lakeshore's 15,000 acres will continually enchant you.
Hikers will enjoy 50 miles of trails over rugged dunes, mysterious wetlands, sunny prairies, meandering rivers, and peaceful forests.
For us Chicagoans, The Indiana Dunes is one of a few camping destinations sure to offer an escape from the hustle of city life.
Camping is more readily available at the attached Indiana Dunes State Park. It can be difficult to get any sort of last-minute reservation in the late spring or summer season, so plan ahead.
And while you're enjoying time at the Dunes, don't forget to add a stop in Chicago to your trip. There's plenty of camping around the city, and summer in the city is truly magical.
For more information on Chicago RV options check out Episode 2 of the RV Miles Podcast.
---
We have been traveling the Midwest for over a year, and it wasn't until we hit Voyager's National Park that we felt we'd truly stepped into unfamiliar terrain.
A park that is 40% water and features both stunning summer hikes, and crisp winter sledding, Voyageurs has a little something for everyone and every season. There's plenty of camping options both in the park and off, including tent camping sites only accessible by boat.
While a bit pricey, a boat tour of the park is an absolute must, and if you find yourself there in the fall, you can't beat the hiking for stunning leaf viewing and cooler temps.
There are three different visitor centers inside Voyageurs and a junior ranger program that offers activities for even your littlest future ranger.
To hear all about our time in Voyageur's National Park check out Episode 10 of the RV Miles Podcast.
---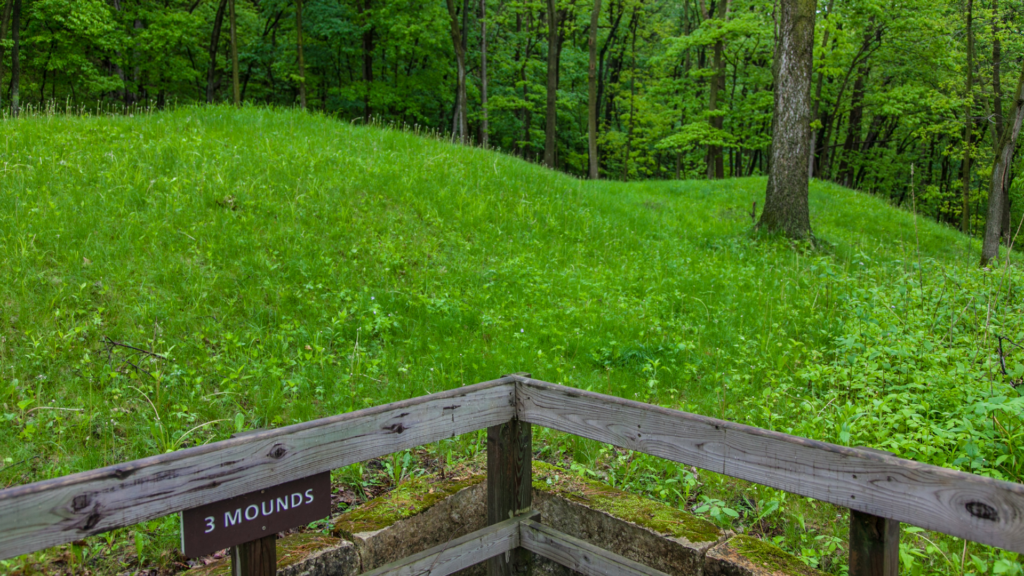 The mounds preserved here are considered sacred by many Americans, especially the Monument's 20 culturally associated American Indian tribes.
A visit offers opportunities to contemplate the meanings of the mounds and the people who built them. The 200-plus American Indian mounds are located in one of the most picturesque sections of the Upper Mississippi River Valley.
Effigy Mounds is the perfect stop for those traveling The Great River Road, a journey we highly recommend and one that can easily finish at the Mississippi National River and Recreation Area in Minnesota.
You can hear more about the journey along the Great River Road on Episode 8 and Episode 11 of the RV Miles Podcast.
Have a Midwest destination you'd add to this list? Let us know in the comments below.
---