In this episode, we journey to Myrtle Beach, South Carolina for lots of fun and a stay at Myrtle Beach State Park. We share a tip on using propane grills with an RV, talk about Harvest Hosts acquiring Boondockers Welcome, and after two years on the road, keeping us safe, we say goodbye to our Heartland Pioneer QB300.
Listen Below:
Watch Below:
Resources Mentioned:
RV Miles Facebook Group: https://www.facebook.com/groups/rvmilesgroup
Boondockers Welcome/Harvest Hosts Article.
Myrtle Beach, South Carolina: https://www.visitmyrtlebeach.com/
Myrtle Beach State Park Campground: https://southcarolinaparks.com/myrtle-beach
Hollywood Wax Museum Entertainment Center: https://www.hollywoodwaxentertainment.com/myrtle-beach-sc-attractions/#attractions
Myrtle Beach Family Golf: https://myrtlebeachfamilygolf.com/
The Track: https://funatthetrack.com/pages/myrtle-beach-location
Duplin Winery: https://www.duplinwinery.com/visit-us
Barefoot Landing: https://www.bflanding.com/
Broadway at the Beach: https://www.broadwayatthebeach.com/
Abby's Fresh Tank: Our Heartland Pioneer QB300
Jason's Fresh Tank: KOA Campgrounds
******
Want to support RV Miles while you shop Amazon? Click HERE. Looking for a Fresh Tank item or RV gear reviewed/recommended on a past episode of the podcast? Click HERE. Using our link to shop for anything on Amazon will provide us with a small kickback that helps grow and improve RV Miles content. Thanks for your support!
If you are enjoying the show we'd love a five-star review over on Apple Podcasts. Your five-star review helps put RV Miles in front of more listeners, and we can't say "thanks" enough for your support!
Thanks to these businesses below for supporting the RV Miles Podcast! Click the logos to visit them: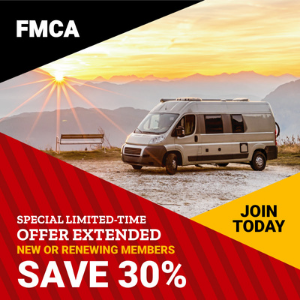 Don't forget to take advantage of these deals specifically for RV Miles listeners: