This week, why trailer brakes are incredibly underpowered, a European RV manufacturer lands in America, and a new magazine for full-time RVers and other location-independent digital nomads called Rootless Living.
Listen below, or in any podcast app:
At the top of the show, we chatted about this jaw-dropping video from GM in which they suped-up an RV trailer with disc brakes and dropped 40′ off the stopping distance. Check it out in this article.
Then we had the pleasure of speaking to Demian Ross of Rootless Living magazine, who offered his plan for the new digital nomad venture. Get a free digital subscription to Rootless Living here.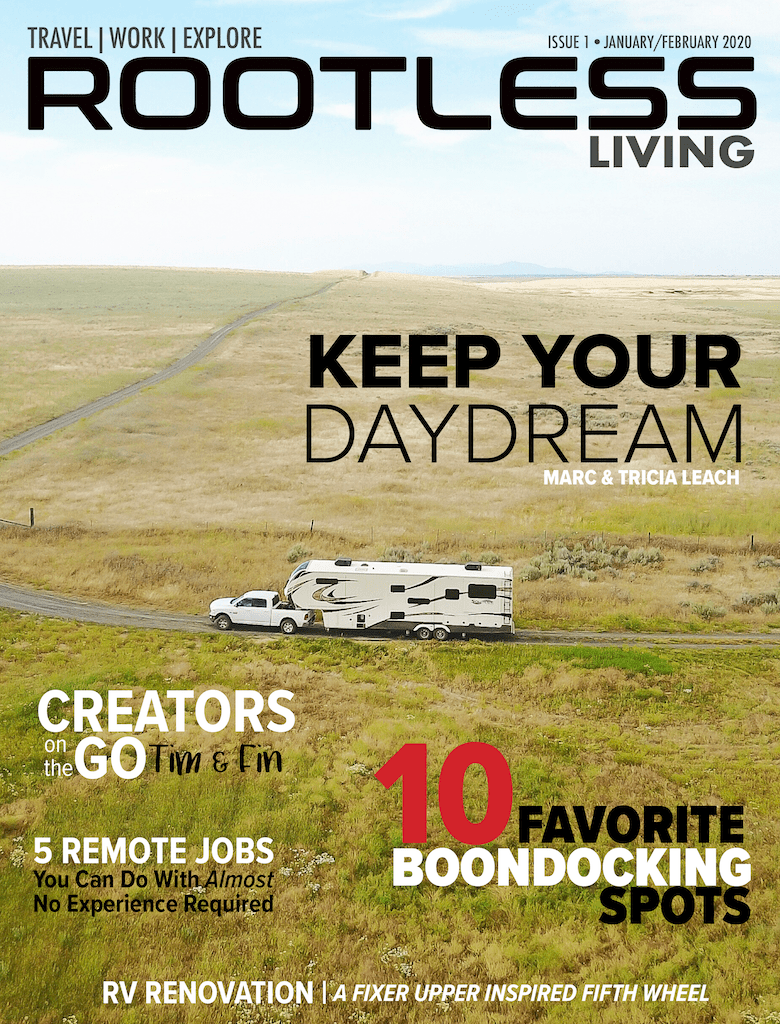 In Fresh Tank/Black Tank, Jason mentioned the RV manufacturer supply chain concerns that are threatened by the outbreak of the Coronavirus. Read about it in RVBusiness. We also talked about the new Hymer USA brand, and the plans Thor has for bringing European manufacturing standards across the pond. Read about it on RV Miles.
---
Want to pick up some of your own RV Miles gear? Check out our TeeSpring store and grab your swag.
Keep loggin' those RV Miles and we'll see you next week!
Thanks to our sponsors! Click the logos to visit them: