Welcome to this week's RV and camping news brief.
Have a news tip? Email Jason Epperson at [email protected]
Watch Below:
Harvest Host and Boondockers Welcome join forces, RV fires are on the rise, a 4-hour line to begin a hike at a national park, state parks try to solve the no-show problem, a dramatic RV chase, and more. It's time for the latest in RV and camping news.
By Jason Epperson
Boondockers Welcome is now a part of Harvest Hosts
Our top story this week comes from Boondockers Welcome: The popular membership organization announced Thursday that they've sold the nine-year-old company to Harvest Hosts.
Harvest Hosts and Boondockers Welcome have always solved the same problem for RVers — easy, affordable overnight parking — but from different angles. Harvest Hosts sets RVers up with businesses like farms, wineries, museums and golf courses, while Boondockers Welcome connects RVers with with other members who let people park in their driveways and yards. Members who let their land be used get free membership after meeting certain criteria, and are offered insurance to cover any mishaps. In short, Boondockers Welcome is a community, where Harvest Hosts is a service.
The purchase has many members wondering if the sale will mean big changes to the service. In an email, founders assured that the company will be "in good hands" praising Harvest Hosts CEO Joel Holland for the way he has grown the network by leaps and bounds.
The two services will remain separate, though one can imagine that Harvest Hosts may build a membership tier that includes both at a discounted rate. I think you can also expect Boondockers Welcome to begin following the same pricing model as Harvest Hosts — a yearly increase, lots of 15% discounts, and locked in pricing if you don't let your membership lapse. Harvest Hosts CEO told us in an email that members "can expect the same great experiences they are used to with more excitement to come and additional places to explore and memories to make.""
Memorial Day Weekend Camping Craze
Americans headed to the outdoors in droves over Memorial Day weekend. Zion was one of the many National Parks reporting huge crowds. In response to updated CDC guidance on transit systems and COVID-19, Zion discontinued the reservation system for the shuttle into Zion Canyon just as the weekend began, meaning anyone could ride at anytime.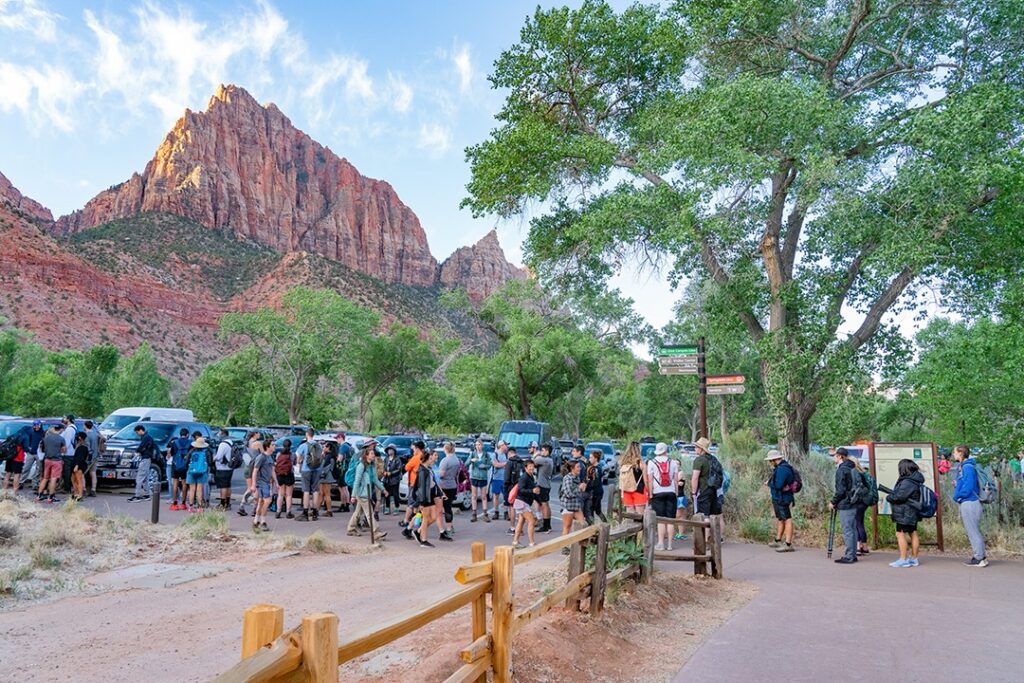 Memorial Day weekend is always the busiest weekend for Zion, and on Sunday, the park reported a 2 hour wait for the shuttle, and a whopping 4-hour wait just to begin the popular Angel's Landing hike.
KOA campgrounds reported 80% more campers checked in Memorial Day Weekend when compared to 2020, and 14% more than the company's record-breaking year of 2019. Looking forward, KOA's advanced deposits are up 95% over 2020 and 60.7% over 2019. 
KOA Improves Reservation System
That growing demand has led KOA to improve search functionality at KOA.com allowing guests to see availability across their network of campgrounds when booking online. "Our research and system numbers make it clear that camping is surging," said CEO Toby O'Rourke. "It's critical that KOA.com provides campers the tools and ease of use they need to find a quality site easily across our campgrounds."
Fewer RV Floorplans Available
RV manufacturers are cutting way back on floorplan offerings as the model years begin to change this summer, according to friend of the show Josh Winters over on the Haylett RV YouTube channel. Josh says that focusing on specific floorplans – the most popular ones – is helping to streamline the busy production process as the RV industry tries to crank out as many units as possible while being hampered by supply chain issues.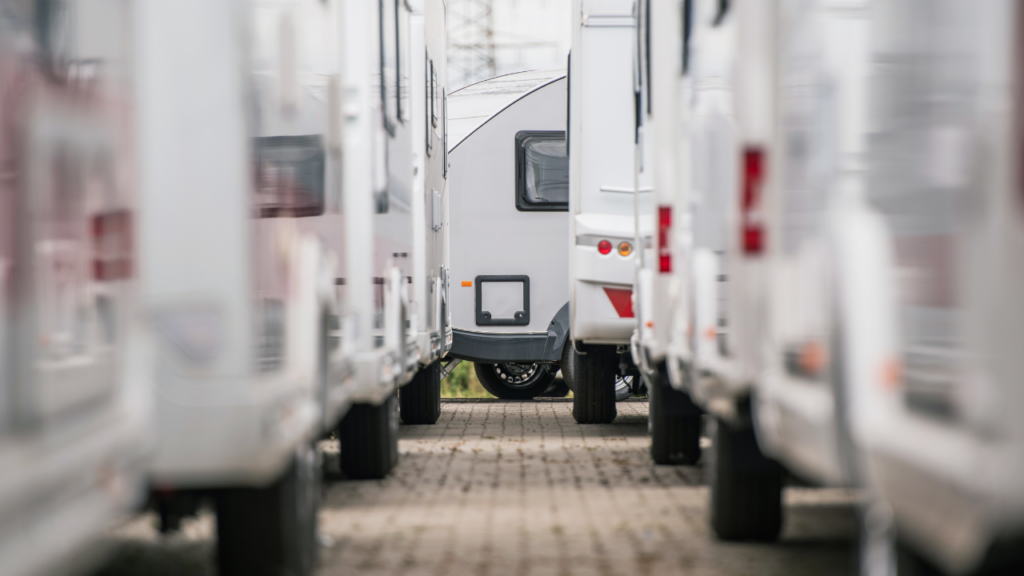 Record RV Shipments Expected in 2021
Raw materials and components are a huge issue still— one manufacturer tells me that luan plywood and glue are their biggest challenges, and Class B and C manufacturers are having a hard time securing chassis from the big automakers due to the big computer chip shortage.
But outlooks are positive for those issues to be ironed out in the next couple of months. While Ford trucks sit parked at the Kentucky Motor Speedway awaiting components, GM says they're ready to kick back into high gear as the silicon shortage begins to wane. A good portion of vehicles are selling at close to MSRP, and sometimes more right now.
For their part, RV manufacturers are still expecting this to be a record-shattering year.  Over 575,000 units are expected to be built this year, which would be a 34% increase over the 2020 year-end total of 430,000 and a 14% gain over the record high of 504,600 units in 2017.
Texas State Parks Tackle No-Shows
Have you ever booked a state park campground for a busy weekend and got one of the last sites, only to arrive and find the campground half empty? No-shows are a huge problem at affordable public campgrounds where some people book every weekend they can and only decide when to go later. Often sites are never canceled and go completely unused.
The Texas Parks and Wildlife Department has recently announced a change to its no-show policy in an attempt "to reduce the number of reserved but unused campsites." Now, if you have a reservation and do not check-in by noon the day after your scheduled arrival, your reservation will be canceled and the site will be released back to available inventory for others to use. Reservation will not be canceled if you contact staff before noon the day after your scheduled arrival.
Park entrance fees will be refunded, but all other fees—including campsite fees—will be forfeited. The new policy went into effect on June 1st and follows several other states who have implemented stricter "no-show" rules. The Texas Parks and Wildlife Department oversees more than 80 parks statewide. 
RV Share Gives Cash for Tents
Peer to Peer RV rental company RVshare reports Fourth of July bookings have already more than doubled since last year and says that studies show the majority of campers would prefer to be in an RV over a tent.
That inspired them to launch a new program called 'Turn in Your Tent,' which gives you a $250 RV Share credit for turning in your gently-used tent into Gear Forward, a charitable organization that collects camping gear to be used by the next generation of adventurers. Those redeeming credit can choose from more than 100,000 RV models across the US in RV Share's network.
During June, which is National Camping Month, people can submit a request for a prepaid shipping label to mail in their tent at a nearby UPS store. They will then receive an RVshare rental credit to be used for a future booking via email. I'll put a link in the description. 
New RV Magazine
The folks over at RVBlogger.com have announced a new endeavor – the RV Camping magazine. The new digital and video publication will be released for free, monthly, but online only. The magazine will share interviews with well-known RVers, news, maintenance and repair tips, remodels, and more. Readers can go to rvcampingmagazine.com to subscribe for free.
RV Fires Flare Up
Several RV fires were reported across the country over Memorial Day weekend, including on in Sulpher, Louisiana, where Houston River Fire Chief Dean Lappe says this is the fourth RV fire that his department has worked since the onset of COVID-19. He told KPLC, the local NBC affiliate, that RV fires are getting more and more common, and that this one, like many, started with the refrigerator.
Lappe said that many people neglect to open up exterior compartments and clean out around refridgerators, water heaters and washer/dryers.
The National Fire Protection Association (NFPA) estimates that 20,000 RV fires occur annually.
Stolen RV Chase
Finally,  An Ohio man who attempted to evade authorities Wednesday morning while driving a stolen RV has been arrested. A suspicious person was reported trying to break into vehicles, and when a deputy arrived on the scene, an RV peeled out with doors still open, the slide-out, and a power cord flying behind it. The deputy tried to pull the RV over, and when the driver refused to stop, officers deployed two tire deflation spikes.
The suspect kept driving, running into other vehicles and through some backyards until he got stuck. He tried to flee on foot but was soon caught by Ohio State Highway Patrol's K-9 unit. 
One homeowner told FOX 8 she was outside mulching at the time the RV came through her backyard and had to dive out of the way as the RV came to a stop.
24-year-old Randy Schiffbauer was arrested and booked into the Summit County Jail. Two years ago, Schiffbauer was arrested after police say he stole a front-end loader from a construction site and drove it through the streets of Akron. 
Have a news tip? Email Jason Epperson at [email protected]
---