Pictured: The EKKO 22A, which will now be the only available floorplan of the class-C expedition vehicle.
By Jason Epperson
Winnebago's new off-grid tailored EKKO motorhome was one of the most exciting new product announcements last fall, but now, the Forest City, Iowa RV Manufacturing giant has discontinued one of its two floorplans before it ever hit the road.
The EKKO 24C was to be the longer 25′ model with a kitchen slide, standard black tank, and separate shower. It's been available for order since last fall, but customer orders have now been canceled, and a representative from Winnebago confirms that the 24C will not be manufactured, saying that the prototype didn't meet expectations: "We build out prototypes to prove out designs, features, and functions which is when we discovered the 24C didn't meet our criteria."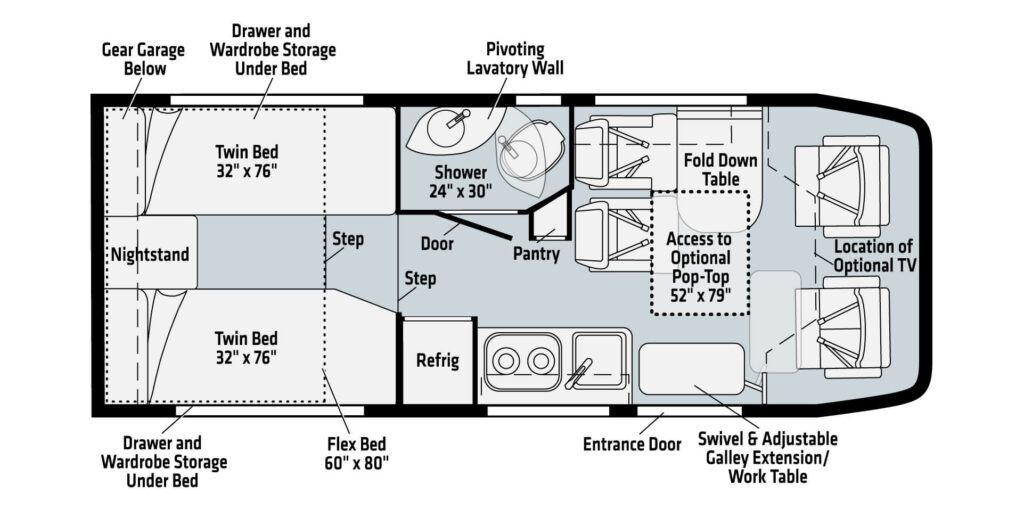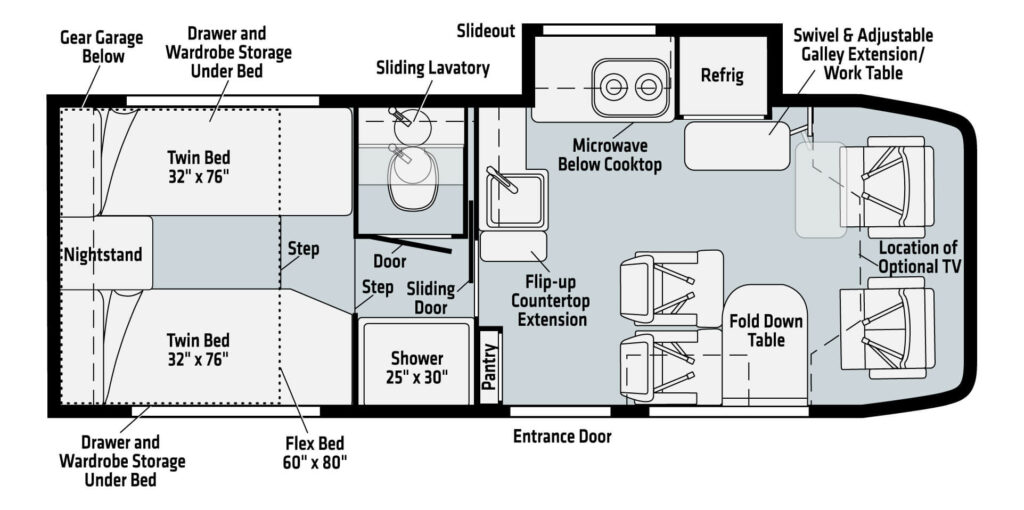 The shorter 22A model is going full-steam ahead, but many customers are disappointed by the lack of a slide, the cassette toilet, and the wet bath setup. The 24C seemed to be the gap-filler for those wanting an adventure vehicle with some more of the basic comforts of a typical RV.
The EKKO is built on the Ford Transit chassis with the 3.5L EcoBoost V6. It comes from the factory with lots of off-grid goodies, like all-wheel-drive, 455-watts of solar, a second alternator, lithium-ion batteries, and a 50-gallon freshwater tank. All tanks and water lines are inside the coach above the floor to keep them from freezing, and it's packed with extensive all-season insulation, dual-pane acrylic windows, and multiple insulated exterior compartments.
The EKKO 22A sleeps two, or four with an optional pop-top. It's available for order now, with a wait time of at least 7 months. The MSRP is $163,662.