First off, we've been terrible about updating the interwebs on our travels. New year's resolution – that will change. Big time, as we're going to try to video much of our everyday life for YouTube. We've been holed up in Kansas City for the holidays and some business commitments (check out our coverage of the Mid-America RV Show on the RV Miles Podcast), eagerly planning our departure. We were going to spend most of our time over the next few weeks in the great state of Texas, hitting up Austin, San Antonio, Big Bend National Park, and whatever else we were to find along the way.
And then the government stepped in.
Or stepped out.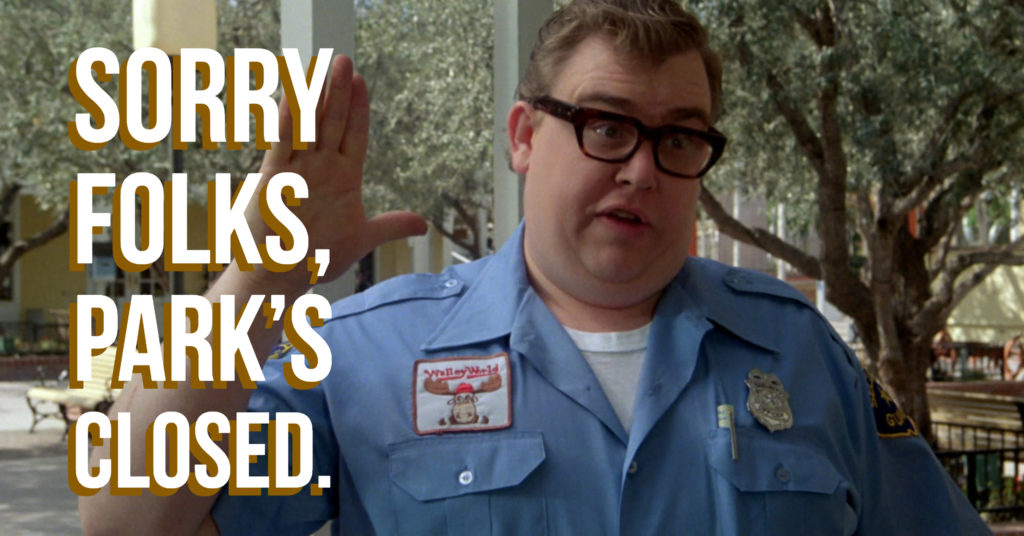 Much of our plans for January/February were centered around Army Corps of Engineers campgrounds, which are currently closed as a part of the Government shutdown. Since we don't know how long the shutdown will last, we decided to call an audible. Southern Texas campgrounds are very busy in the winter with "snowbirds" (northerners who head to the south for the winter), and many are making the same scramble to find new accommodations, so other options in Texas proved difficult. We wanted to make decisions quickly in order to beat other campers to the punch, so after staying up late to watch congressional inaction live on TV, we got to work Saturday morning figuring out what to do, with Abby and I manning two separate computers and hopping between our favorite campground listing websites and route planning tools.
Enter New Mexico.
Much of New Mexico is a bit cooler than down in the Rio Grande, so it's not entirely swamped with snowbirds. We were able to find some decent availability at New Mexico state parks for the next 6 weeks or so, SO that's where we're headed! We were intending on heading to New Mexico after Texas anyway, and we had already booked some dates and purchased our NM State Park Camping pass (an excellent deal). We're going to hit up Roswell, Carlsbad Caverns National Park, and White Sands National Monument for certain. Any NM experts with some tips on where else we should go? Let us know in the comments!
We were due to leave on Sunday, but since we have a considerably longer drive ahead of us, we took the time to give Wander Bus a cleaning and re-organization in preparation to head out on Wednesday. We're excited to get back on the road!