As the RV industry adapts to the electric boom, will 2023 be the year of electric RVs? Plus, Dealers are fined for service delays, what to expect at the Tampa RV show, and as fires rage in the Boulder area, a devastating wind storm leaves a wake of RV destruction. It's time for the latest in RV and camping news from RV Miles.
Have a news tip? Email us at [email protected].
Prefer to watch or listen to the news? This episode and past episodes of the news can be found on our RV Miles YouTube channel and on the RV Miles Podcast.
Lippert Electric Chassis

The biggest news this week comes from trailer chassis manufacturer Lippert, who makes most of the chassis on towable RVs sold in the U.S. Lippert has secretly been working on an all-electric trailer chassis called the Edison which is designed to work in tandem with an electric tow vehicle.

In an exclusive with RV Business Magazine, Lippert showed off a concept chassis that, at least parts of which, will be on RVs as soon as the 2023 model year. Details aren't all available yet, but the concept chassis has a giant bank of lithium batteries running down between the frame rails, and in addition to powering an RV for days, it drives an axle with an electric motor, which helps negate the range problem electric trucks have when towing. The trailer will essentially power itself down the road.
You can also move the trailer around a campsite or storage a bit with a joystick – without a tow vehicle attached at all. RVBusiness will be covering the Edison chassis in greater detail in the March/April edition of the magazine.

Lippert Undercoating
Lippert has also announced a big change to it's conventional chassis. Lippert will be changing it's powder coating from a smooth black paint to a more rugged "road defense" formula. The new coating is designed to provide a more uniform density and give the chassis more protection against the elements. It's said to be 3 times more resilient to salt spray and humidity, and along with improvements in fading, chipping, cracking and corrosion.
The Road Defense powder coating will end up on most 2023 model trailers manufactured in Indiana, maybe even some sooner.

Winnebago Electric Motorhome
Lippert isn't the only one jumping into the electric game, Winnebago will be debuting a prototype of an electric motorhome at the upcoming Florida RV Supershow in Tampa, FL. And it's not the same electric prototype they revealed a couple of years ago that went about 80 miles on a charge and was meant more as an idea for local service vehicles like blood banks and police command vehicles.
Very little has been shared about this new unit, but they've been working on as the first public facing project under their their Advanced Technology Group.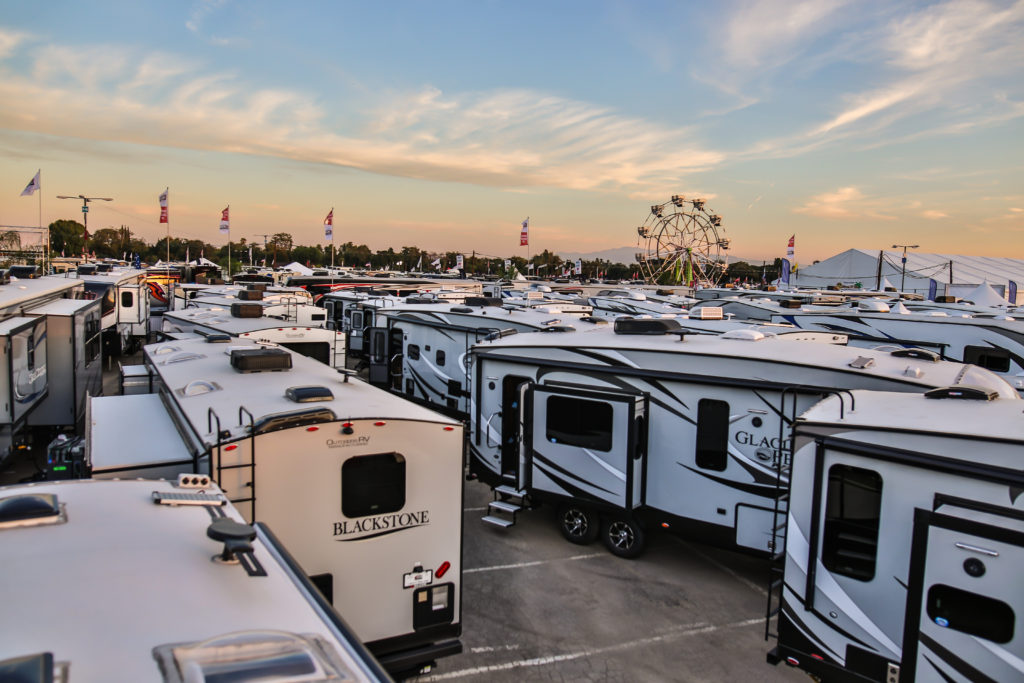 What to Expect at the Florida RV Supershow
The Florida RV Supershow begins this Wednesday, and it's a big event for the RV industry. There are always new things being shown like Winnebago's electric motorhome.
This year, RV component manufacturer Truma will be debuting off a new ultra-quiet and efficient air conditioner — The Aventa balances temperature and relative humidity inside the RV, reaching desired temperatures much quicker than conventional ACs with a lower fan speed. It was designed to be efficient enough to work off of Lithium-ion battery systems for off-grid comfort.
Spartan will have their new aftermarket Red Diamond Leveling System, an air spring leveling system that can be added to Class A Coaches built on any Spartan Chassis built this century.
If you're heading to the show and want to meet up with Abby and me, we'll be doing a meet and greet at noon on Saturday at the Forest River Sabre fifth wheels, right in front of the Sabre 37FLL that's just like ours if you want to check it out. We'll be there for probably an hour and a half or so.
Forest River will also be showing of new floorplans from No Boundaries, RPod, Surveyor, Cardinal, Wildcat, Alpha Wolf and Wolf Pack.
If you're thinking about buying an RV at the show, our friend Matt Foxcroft from the Matt's RV Reviews YouTube channel will be on hand at his own booth. You can check the price you've been offered at the show and see if he can get you a better one. Matt and his team have a BIG ORANGE TENT located at the Jayco Display, and if he can't get you a better deal than what the SHOW is selling it for, he'll give you a $100 visa Gift Card.
Quartzsite RV Show
Also happening shortly is the Quartzsite RV show, another big RV industry event across the country from Tampa happening in Quartzsite, Arizona beginning January 22nd.
Our friends Tony and Peggy from the Stressless Camping podcast are hosting a booth where you can meet and greet with lots of RV YouTubers and content creators.
RV Shows Across the Country
Lots of other RV shows are coming up across the country, and you can find them on our state-by-state listing over at RVMiles.com, I'll link to it below.
More People are Winter Camping
People are winter camping in the frozen north more than ever, at least according to the state of Wisconsin. Devil's Lake State Park winter campsites were completely booked on New Year's Eve. Wisconsin shuts off the water in parks and closes the bathhouses, but pit toilets are available. The state says camping in the colder months was up last winter, but there are even more people braving the snow and ice this year.
Dealership Troubles
The owner of the small Bluegrass RV dealership chain, Randall Blankenship Jr, pleaded guilty last month to a federal conspiracy charge, admitting he filed $1.3 million in bogus payroll protection loans for employees who didn't exist.
Some of the money was then used to pay off Blankenship's gambling debts and buy real estate, according to prosecutors.
Blankenship is in the process of selling Bluegrass RV, which will allow the $1.3 million to be repaid, but he could face up to 20-years in prison.
In New York, Two dealerships will be paying $50,000 fines for not providing customers with "timely repairs."
According to the Office of the Attorney General, since 2015 it has received approximately 70 complaints against Albany RV and 16 against Buffalo RV. These complaints involved lengthy delays in repairs, sometimes lasting weeks or months to schedule or obtain. The dealerships were not responsive to customer phone calls and inquiries concerning the status of repairs. Some complained that they were misled by sales representatives regarding the scope of warranty coverage, and were made false promises concerning repairs.
Now, both of these dealerships have been bought by RV Retailer well after the complaints began.RV Retailer has made sure that all the repairs have been made that were subject to complaints, and has worked closely with the Attorney General's office, promising to respond to phone calls and inquiries within three business days, provide timely service appointments, and provide consumers with a written. copy of the warranty.
I hope dealerships across the country are paying attention.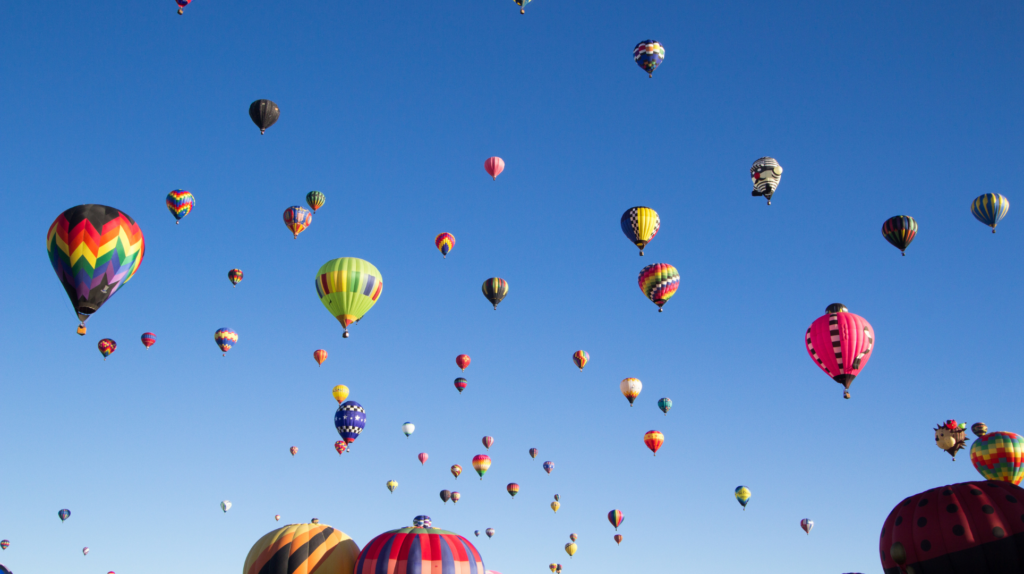 Albuquerque Balloon Fiesta Sells Out in Minutes
If you're interested in camping at the 50th Anniversary of the Albuquerque Balloon fiesta this fall, you'll need to get on a waiting list. 20,000 reservations for camping at the 9-day event sold out in less than an hour and a half after many people had issues with the website. Reservations through clubs like Escapees and Fulltime Families sold out within minutes.
Chevy and GMC Engine Issues
Consumer Reports says Chevy and GMC trucks (which are basically identical GM trucks under different brand names) built in the last few years are having engine problems.
No word if it's a specific engine, but their annual survey of customers showed a big drop in satisfaction from GM truck owners, scoring just a 1 out of 5 for reliability in 1 to 3 year old trucks. GM trucks had the most major engine issues of any car on Consumer Reports' survey, with 4% reporting a problem, usually a total engine replacement or cylinder head related issues.
High Winds Overturn RVs
If you caught the stunning news of the fire abruptly swept by extreme winds in Boulder Colorado over the New Year holidays, you probably saw some wild footage of people running for their lives. Over 1100 houses were completely burned to the ground. But it wasn't just the area of the fire that was affected, winds over 100mph swept the entire region.
Check out this video sent to us by Brandon Lincoln, showing his RV being turned upright by a tow truck. Many RVs were overturned in this storage lot, and Brandon says tells us that they fared better than far too many others.
Mike DiMauro is on a Mission
Finally, a shout-out to our friend Mike DiMauro, who was just featured on WGNO New Orleans.
Mike is a full-time RVer and an adult living with Autism and an advocate for people traveling with disabilities. His mission is to deliver Uber Eats in all 50 states, and Louisiana was his 26th. You can keep up with Mike's mission on Facebook.
Half where there … Way to go Mike.
Have a though on the topics covered today? Leave a comment and let us know.