It's our first get-together and we are headed back to one of our favorite RV resorts, Verde Ranch RV Resort in Camp Verde, Arizona just outside of Sedona.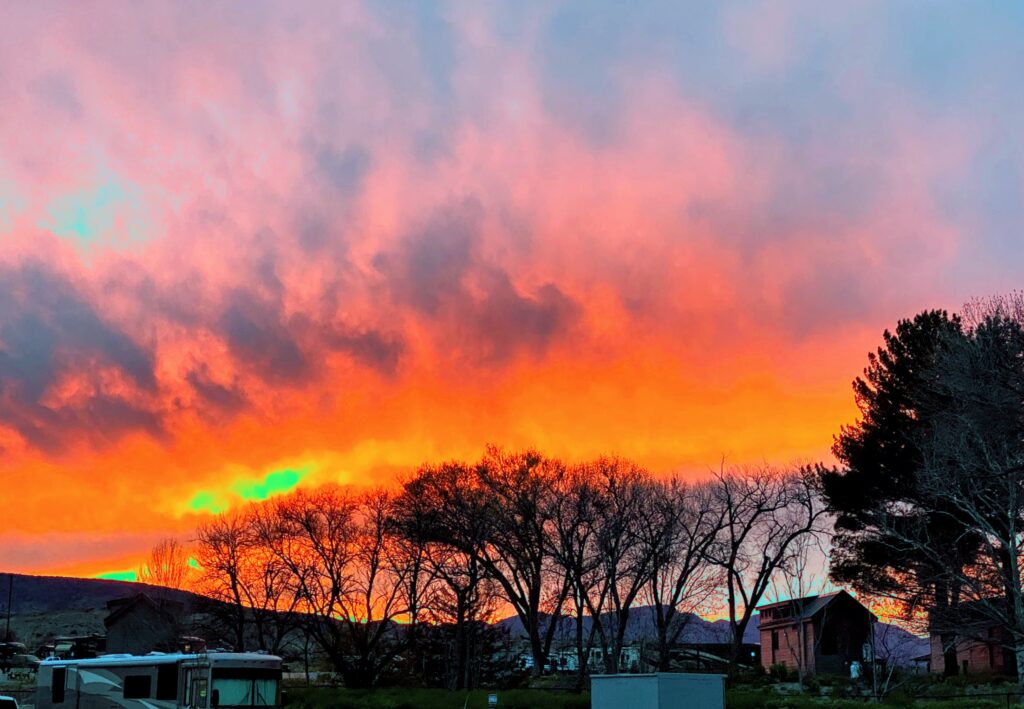 What to Expect:
We are keeping our first meetup very low-key with the focus being on time spent as a community and getting to know a small group of you that have been so instrumental in helping make RV Miles the amazing place it is today.
We will have one casual event daily, however, we do not plan on hosting any large-scale classes, Q&As, potlucks, or any other large activity you might see at a more traditional rally(hence why we are calling it a meetup and not a rally). Because of this, there is no additional cost to attend outside of the campsite fee and the normal camping costs you would incur on any given trip (food, fuel, laundry, etc).
We hope by keeping this event simple that we can learn what works and what doesn't and continue to build and improve for future meetups and eventually a full-blown rally!
Dates:
November 3 – 7, 2021 at Verde Ranch RV Resort in Camp Verde, Arizona.
Check-in November 3rd, and check-out November 7th. 4 nights total.
Activities include:
Campfire Meet n' Greet
An informal, optional day trip in the area
A BYOB dessert and drinks get together
Live recording of the RV Miles Podcast
and more!
Verde Ranch RV Resort was recently named one of the top RV resorts in Arizona. It's located in the town of Camp Verde, along I-17 north of Phoenix and south of Flagstaff, with easy access to the tourist towns of Sedona and Jerome. There is a clubhouse with games, a business center, a pool, and hot tubs. Laundry is available on site, as well as a dog park, and good, usable WIFI. There is access to the Verde River for fishing and swimming.
Cost:
Verde Ranch RV Resort has 18 spots held for our event at a discount of $48 plus tax a night for a full hook-up premium back-in site. The event lasts for four nights, however, attendees can book up to six nights under the discounted rate. To book a spot you must call Verde Ranch RV Resort directly. Details below.
How to Register:
To join us November 3 – 7, 2021 please contact Verde Ranch RV Resort to book your campsite. Details below.
To make a reservation contact Reservation Coordinator, Ashley Reeves at 928-852-7294 and reference the RV Miles rally group or group code RVMILES. The reservation deadline for the discounted rate is October 1st, 2021, and a 50% deposit will be due at the time of booking. We expect the event to sell out well before that date. Space is limited, so don't delay!
After reserving your site, please click HERE and fill out the registration form.
---