Welcome to this week's RV and camping news brief.
Have a news tip? Email Jason Epperson at [email protected]
Watch Below:
RV sales are increasing at an even faster pace, a new event will pit popular YouTubers against each other as they renovate RVs in the desert, Airstream has launched a new go-anywhere off-road class B motorhome, wildfire season is set to be the worst on record, and another state drastically increases its camping fees for out-of-state residents. Read on for more information.
By Jason Epperson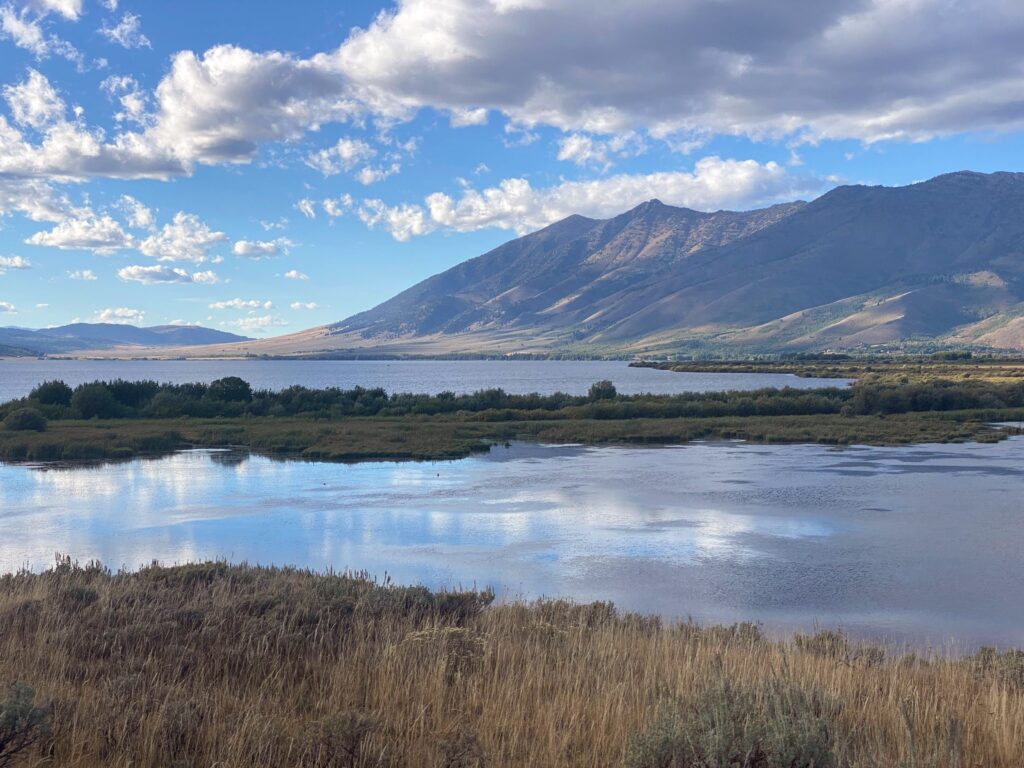 Idaho Raises Camping Fees for Non-Residents:
The state of Idaho recently announced all camping and entry fees for non-residents have doubled at select state parks. Electric sites at Farragut, Henrys Lake, Ponderosa, Priest Lake, and Round Lake will cost $60 a night, and full hookups will cost $64 for non-residents.
The annual entrance pass for all parks in the state jumped from $40 per year to $80 per year.
Idaho is definitely not the first state to have increased camping fees for out-of-state residents, especially in the region. But double is certainly a big jump, and makes some of those expensive private campgrounds outside of Yellowstone a bit more appealing. 
Meanwhile, the state of Michigan has announced that it will be dropping $250 million in upgrades to its state parks, mostly directed at roads, bathhouses, water, and sewer systems. 
Thor Industries Backlog Grows
5 months ago, I shared the news about the world's largest RV maker—Thor Industries, with brands like Keystone, Airstream, Tiffin, and Heartland—sitting on orders worth about $9 billion. Has that improved? I suppose it depends on if you're a consumer, an RV dealer, or Thor. This past week Thor released its quarterly earnings report, which shows a backlog of $14.32 Billion. And they cannot make them fast enough. Literally. Supply chain issues continue to hamper production.
Thor's CEO Bob Martin told CNBC that the entire company is "pretty much sold out for the next year" with most of the new recreational vehicle inventory already promised to waiting customers. The limited number of RVs heading to dealer lots are being snatched up as soon as they arrive. In short, Demand is not waning as the pandemic dies down, it's growing. 
The entire industry had the best April on record, according to Statistical Surveys, Inc, a company that tracks RV industry data. 62,301 RVs were registered across all North America. The previous high was about 10 grand fewer, back in April 2018.
April 2021 is the 11th consecutive month to set a new retail sales record for that respective month.
Save With Togo RV Plus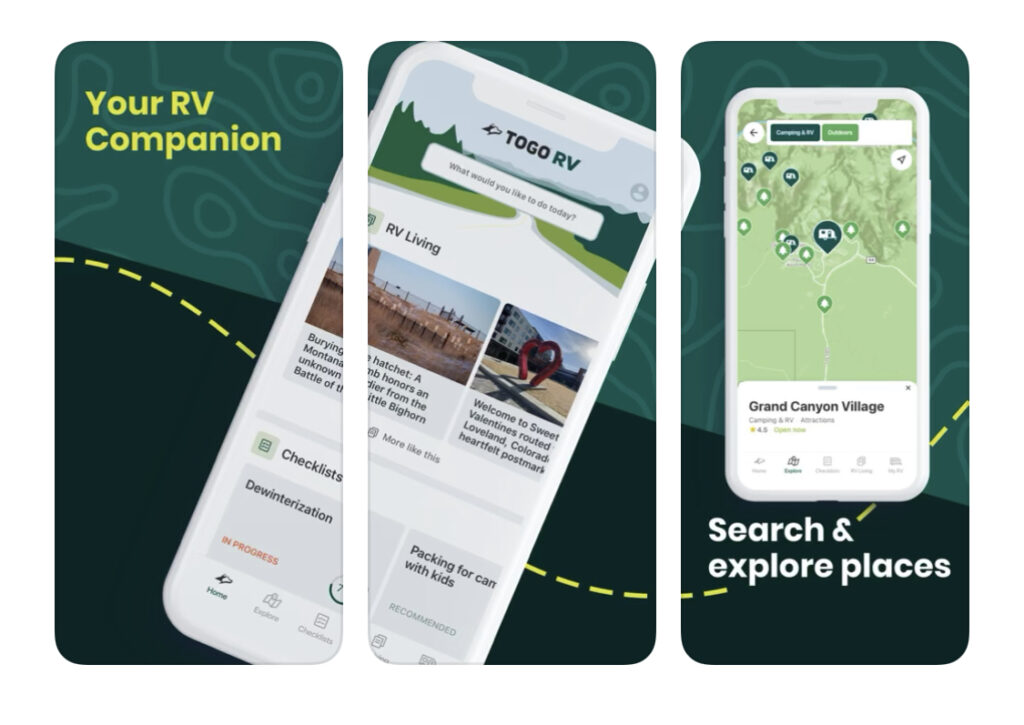 If you're looking for route navigation on your phone that takes into account the length and height of your RV, look no further than the Togo RV App, which also includes checklists, maintenance reminders, and recall alerts for your specific RV, and more. The app is free, but a $39 per year Togo RV Plus membership gives you full access to the navigation features, and you get RVillage, OvernightRVParking, and Roadtrippers plus memberships included, along with a whole host of discounts on RV products like tires and lithium batteries. You can get $10 off with the code RVMILES10X.
---
Airstream's New Class B
Airstream has announced the new adventure-ready Interstate 24X high-end Class B motorhome. Featuring all-terrain tires and wheels, an advanced power system, and a thoughtful 24-foot floor plan optimized for storage, hauling gear, and bringing along extra people, the Interstate 24X is built on a 4×4 Mercedes-Benz chassis, can seat up to six passengers, and boasts the largest sleeping area in any Class B motorhome.
There's an aircraft aluminum L-Track on the walls, ceiling, and floor that allows you to hang, secure, tie-down, and cinch your gear. The modular table system offers four mounts positioned throughout the interior, or outside the entry door where it becomes the ultimate work-from-anywhere standing desk or outdoor food-prep station. 
There's a durable protective coating covering the coach's front and rear bumpers, as well as the sides and wheels, protecting from anything that might scratch on your way into camp. Extensive lighting options on and around the exterior include a 42-inch LED Light Bar and accent lighting all around.
The Interstate 24X comes stock with 200 Ah of Battle Born lithium batteries, a 2000-watt inverter, 400W of custom, military-grade solar panels, and additional solar panel inputs on the curb and street sides to maximize solar harvesting.
The MSRP is $213,850, and dealers around the country are now taking orders and will be receiving inventory in the coming weeks.
NPS' Contribution to the National Economy in 2020:
The National Park Service has announced that visitor spending in communities near national parks in 2020 resulted in a $28.6 billion benefit to the nation's economy and supported 234,000 jobs. 237 million visitors spent $14.5 billion in communities within 60 miles of a national park. 
2021 Wildfire Concerns
Last year was one of the most difficult on record for wildfires – but this year a "mega-drought" may put it to shame. By almost any measure the drought in the Western states is about as bad as we've ever seen in modern history. It's very serious.
A severe lack of rainfall over the past two years is turning many of the western Forests into a tinderbox, according to CBS news.
In 2020, more than 8 million acres burned, with California and Colorado experiencing their largest fires ever. But drought conditions this time last year were not even close to what we are right now. 
Fire season in the West traditionally ramps up in the summer and hits its peak in the fall, but it's beginning early this year. As you camp in the west, expect very few places where campfires are allowed, and remember that something as small as a lit cigarette could be the spark that sets off the destruction of hundreds of thousands of acres. 
Gutted Event
Finally, capitalizing on the RV renovation craze, along with home-built RVs like skoolies and tiny homes – a new event set in front of the backdrop of the Great Sand Dunes area of Colorado, will pit three YouTube creators against each other in a battle to build the perfect homespun RV in 5 days. The event is called Gutted, and the teams will have a few weeks to consult with their digital communities on the design. When they arrive in the shadow of Blanca Peak, they get a gutted vehicle, some tools and supplies, and the encouragement of the crowd, who are also invited to renovate and rehab their rigs on-site. Gutted runs September 8-12, and is $150 per person, which includes boondocking on private land, seminars with influencers, and planned outings.
Have a news tip? Email Jason Epperson at [email protected]
Have a thought or opinion on this week's topics? Let us know in the comments below.
---