Click to watch the video version of this post.
Gas prices begin to show some signs of relief, the RV industry has its best February on record, RV shows are being canceled, and it's not because of COVID, a major Class B Campervan recall, and more.
By Jason Epperson
Planet RV Burns to the Ground
Last week we reported on Gigi Stetler, who has been going toe to toe with Camping World and CEO Marcus Lemonis for more than a decade. I have sad news to report this week, her RV Dealership, Planet RV in Davie Florida, has burnt to the ground. The electrical fire began in the early hours of the morning and took firefighters three hours to control.
The sales and service centers were destroyed, along with many RVs inside. The exterior RV inventory was mostly unharmed.
Stetler has already opened a temporary sales office in an RV, and the dealership will not close down. No injuries were reported.
Gas Prices Stabilize?
Gas prices have stabilized over the past 10 days. National gas prices haven't gone down by more than a penny, but they haven't gone up either. The national average for Gasoline is $2.87 as of Friday, March 26th, and Diesel is at $3.10.
According to AAA, growing stock levels have helped to put downward pressure on pump prices despite rising gas demand. It's taken several weeks to get many of the Gulf Coast refineries that were shut down due to the deep freeze in February back online, and they're not all up yet, but more are producing fuel, and that's helping increase stock levels. If total domestic stocks of gas continue to increase, and demand does not spike, drivers can expect prices to remain stable and perhaps decrease through the several days.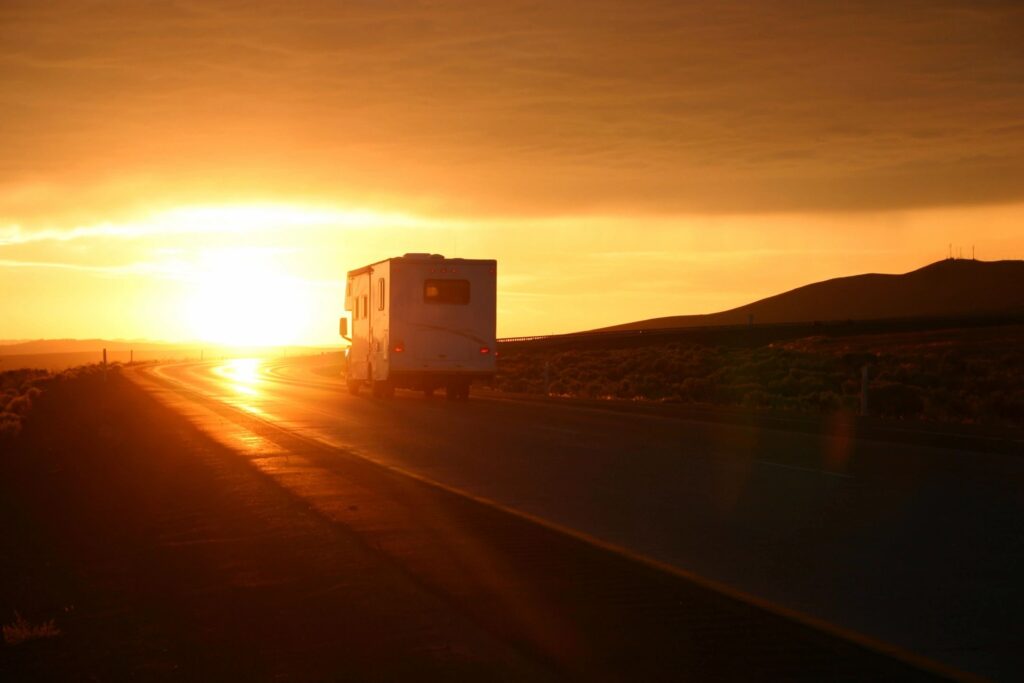 RV Shipments up in February
The RV Industry Association's February 2021 survey of manufacturers determined that total RV shipments ended the month with 48,286 units, an increase of 30% compared to February 2020, making this the best February RV shipment total on comparable record. The vast majority of those units are fulfilling customer orders, but dealerships inventoried are beginning to increase ever-so-slightly. The RV industry remains on track to build more RVs in 2021 than in any previous year. February is the second month in a row for record shipment numbers.
Winnebago Profits Rise
Winnebago Industries released its latest earnings statement Wednesday, saying its profit during the winter quarter was five times higher than a year ago, and sales were up 34%.
Winnebago's towable products had a 55% jump in sales, while the motor home segment rose 17.5%. The company has been operating near its manufacturing capacity but has had periodic disruptions due to parts shortages.
Florida RV Show Canceled
A second RV show in the Fort Myers, Florida area is canceled this year – but not because of the Coronavirus, it's due to a lack of inventory. The 26th annual RV Super-Saver Show was scheduled to take place in April, but dealers don't have enough inventory to justify the expense of the show. In January, the 36th annual Fort Myers RV Show, the largest dealer-sponsored RV show in Florida, was canceled for the same reason. Local dealers are planning a fall show instead, hoping that inventories have improved by then.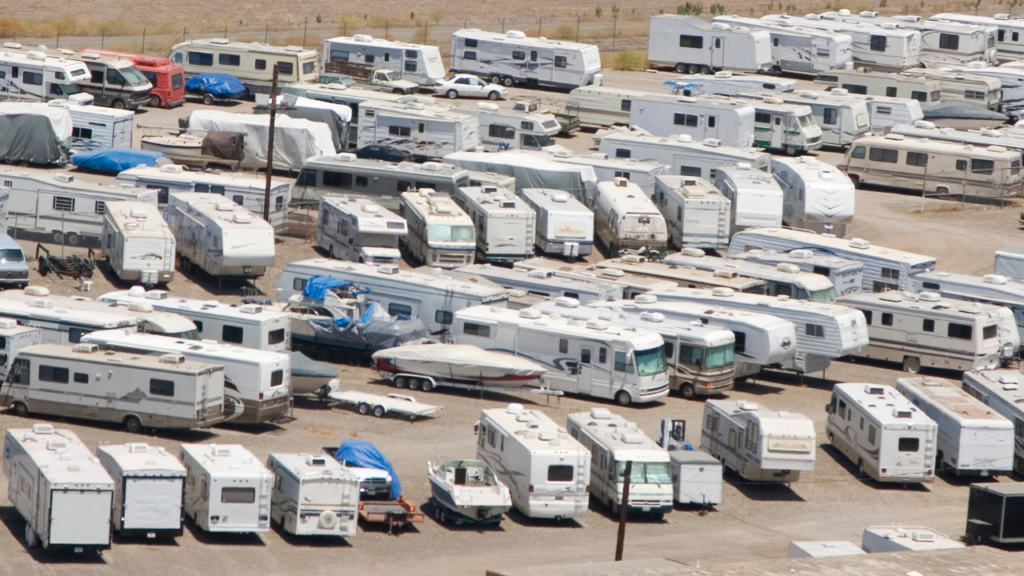 RV Storage Woes
We've been reporting a lot on the decreasing campground availability and RV dealership inventory over the past few months, but there's another major aspect of RVing that's a challenge right now. Viewers and Listeners are telling me that they're having a difficult time finding storage for their RVs in some places. Even folks who have been using the same storage facility for years are finding increased prices, or that their site has been given away already for next winter.
Daimler Recalls Vans
Daimler is recalling over 56,000 2019 and 2020 Mercedes-Benz Sprinter vans. The retaining washer and bolt that connect the brake pedal to the bearing block may come loose and detach, causing the brake lights to stay lit, even when the brake pedal is not pressed.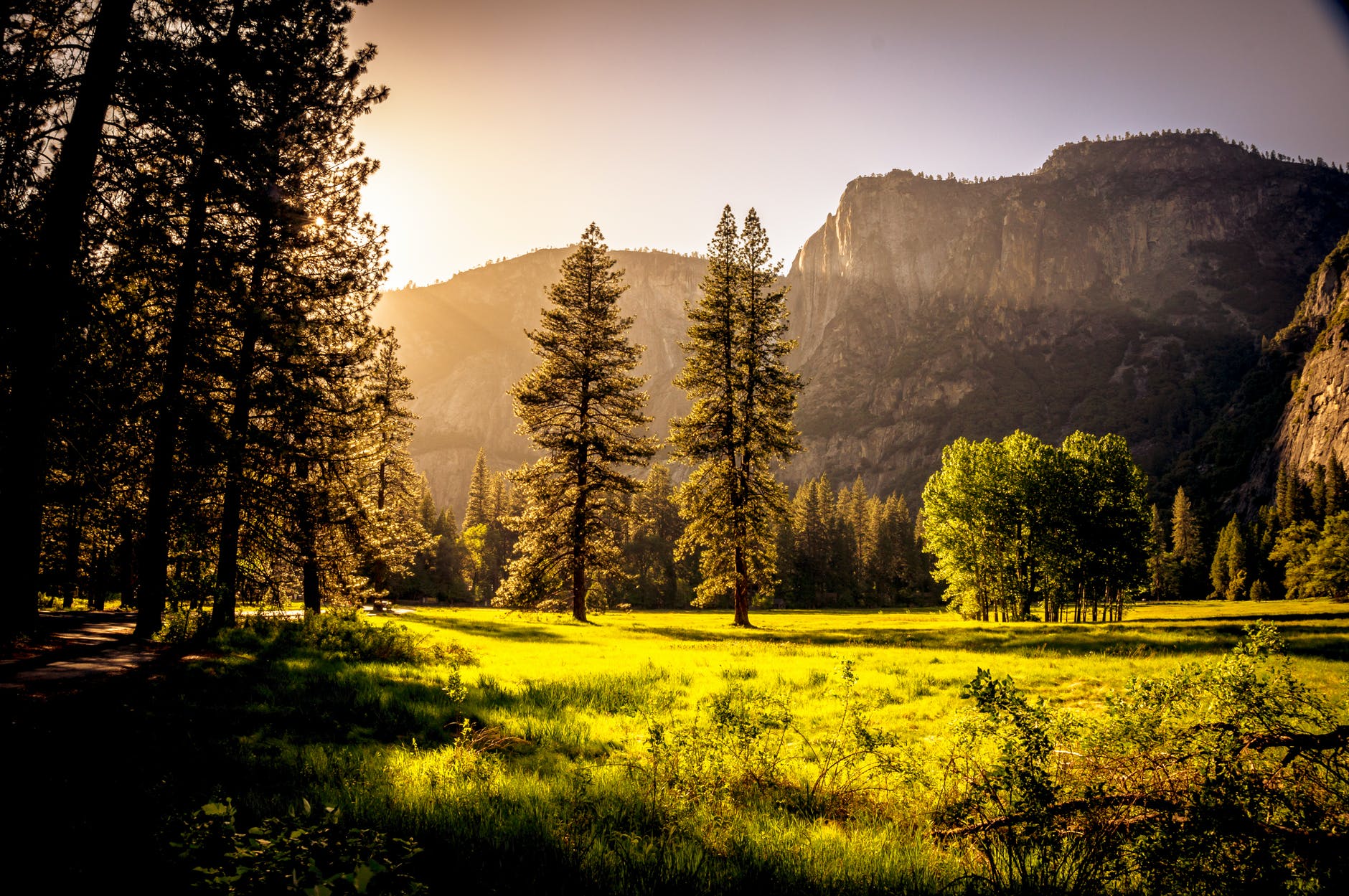 Nature Sounds Soothe Stress
Finally, in not-so-surprising news, the sounds of the outdoors – birds, lapping waves, and the like, reduce stress, according to new research using the sounds found at U.S. national parks.
Other benefits of outdoor sounds include everything from alleviating pain to improving mood and cognitive ability. Researchers listened to sound recordings from 251 locations in 68 national parks. The amount of natural sound at parks varied. Some areas had abundant natural sounds. Others had more visitors and, thus, more human noise.
They found that certain natural sounds provided more specific benefits. Bird song, for example, reduced stress the most. Water sounds improved positive emotions and health outcomes most.
Some of it has to do with instinct – an acoustic environment that has lots of natural sounds is a pretty good indicator of a safe environment. A space lacking a lot of those natural sounds could be an indication that something's wrong and that can provoke a vigilant response.
---
Have a piece of news to share? Email Jason Epperson at [email protected].